Description
Editor's Note:

  We haven't heard from Tom Console for awhile.  He only surfaces these days when he comes up with something BIG,

and that's the very reason for his welcome re-appearance.

  He greets us with another superb method of play,

The 10-POINT POWER PLAY! 
Read all about it below, and note that your purchase also includes the The Mystery Box Method!, and Tom's NEW

Simplex Daily Double Strategy!

— two sweet methods of play all on their own!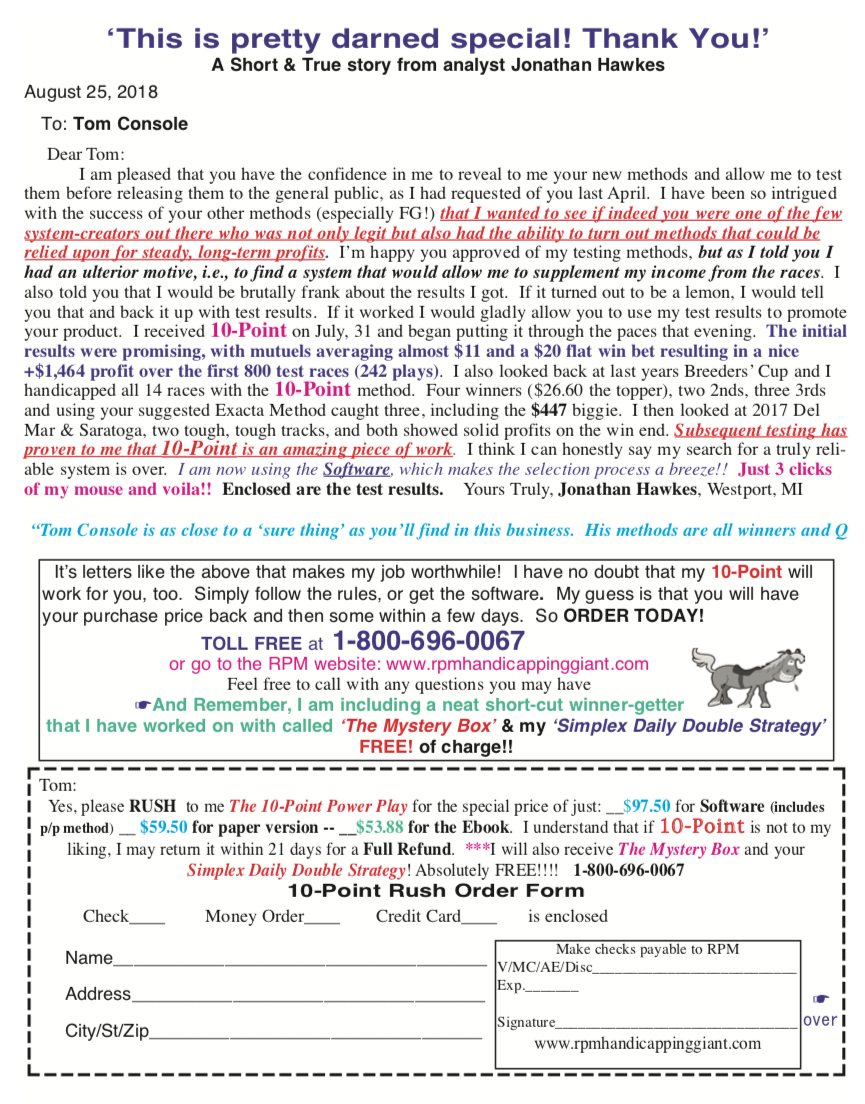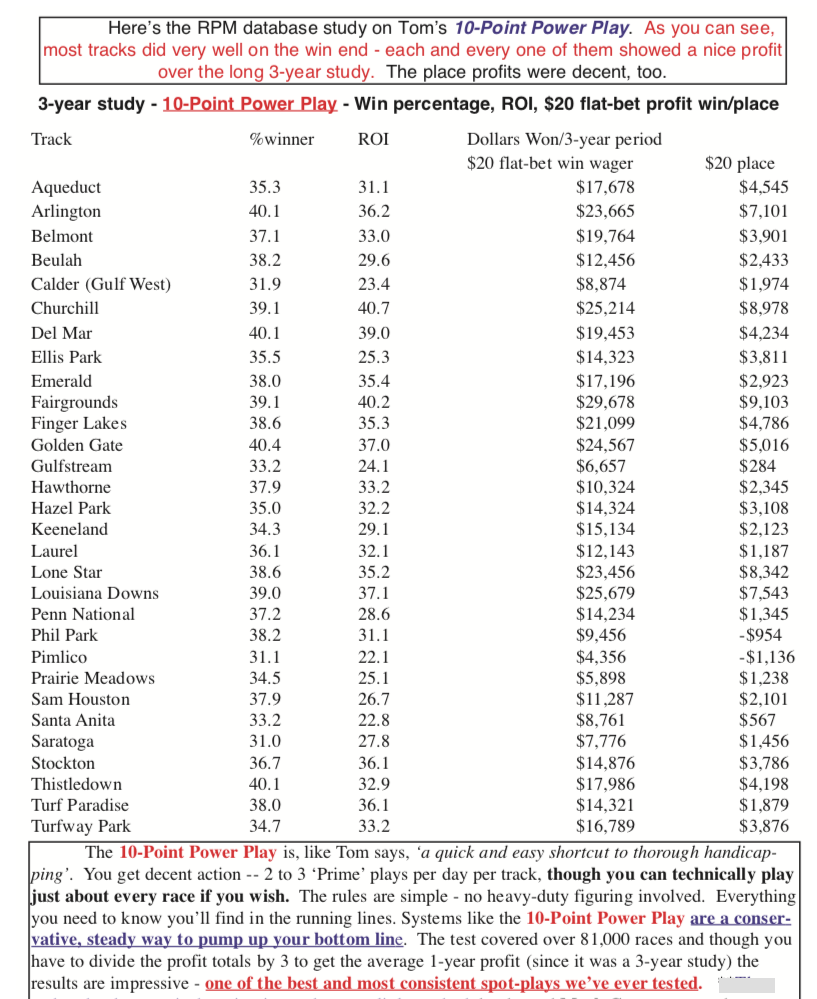 The 10-Point Power Play SOFTWARE!!
INSTANT ANALYSIS!  INSTANT SELECTIONS!  ALL FOR A VERY LOW PRICE!!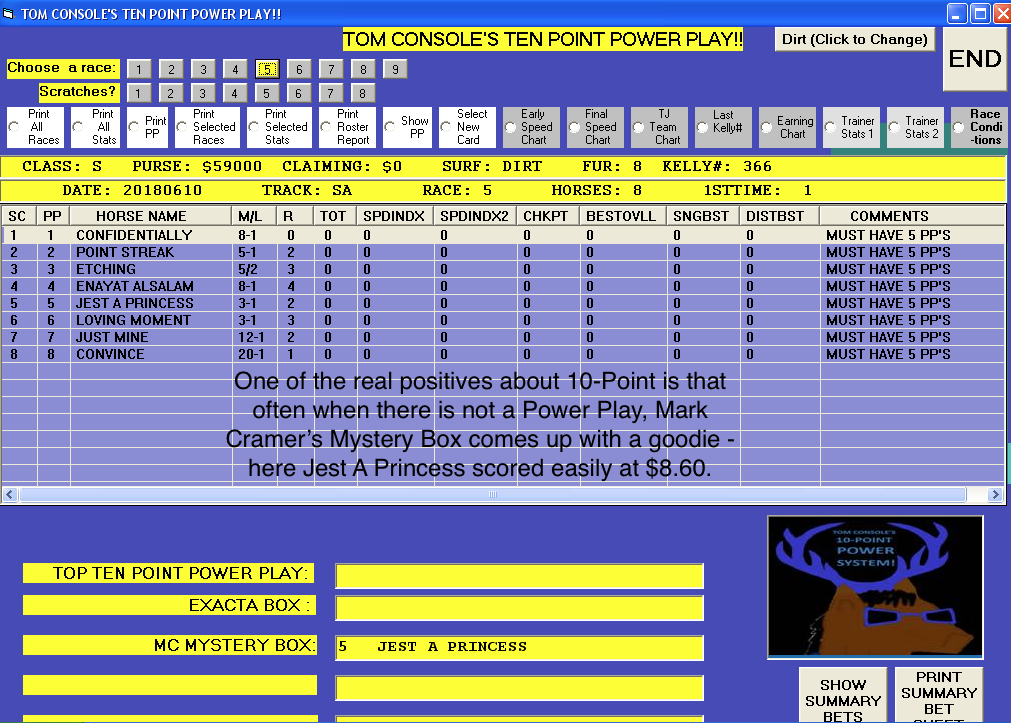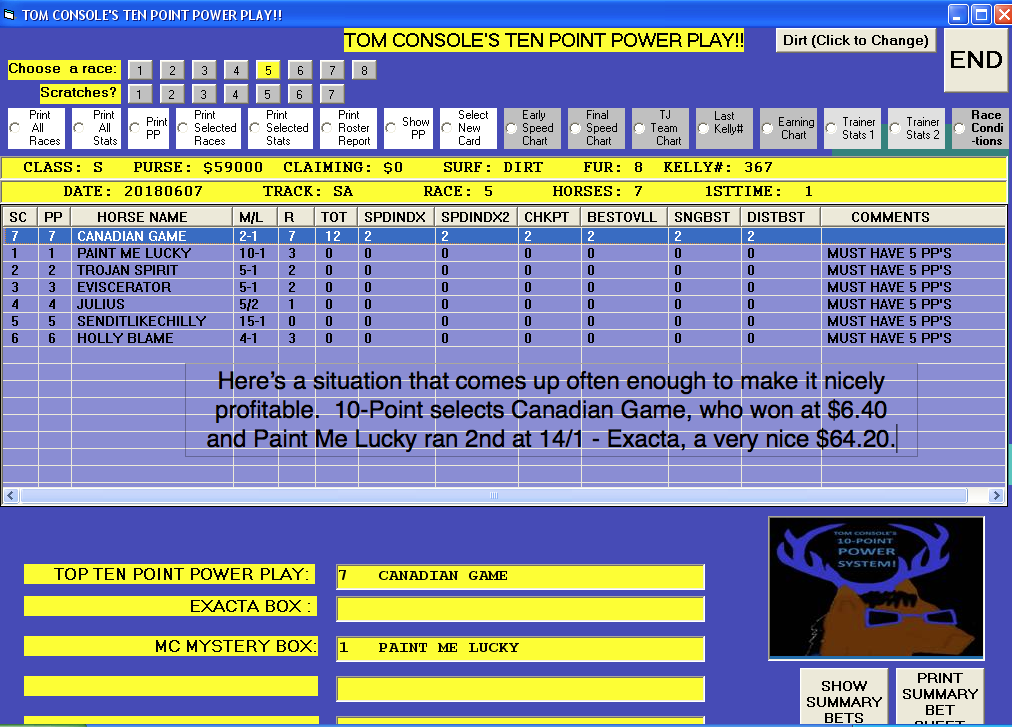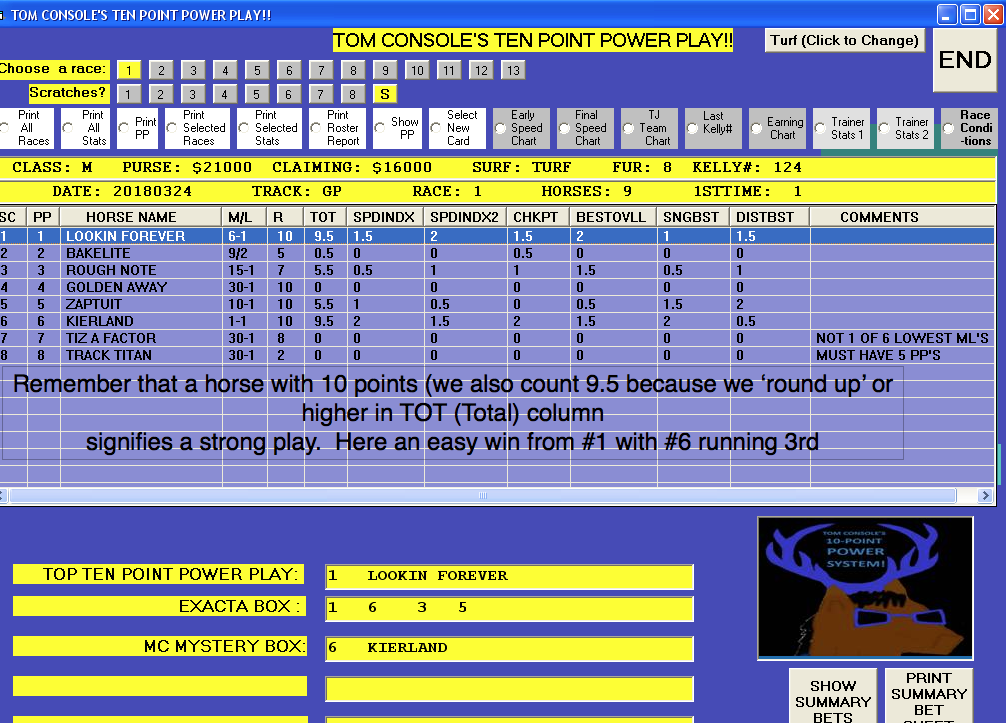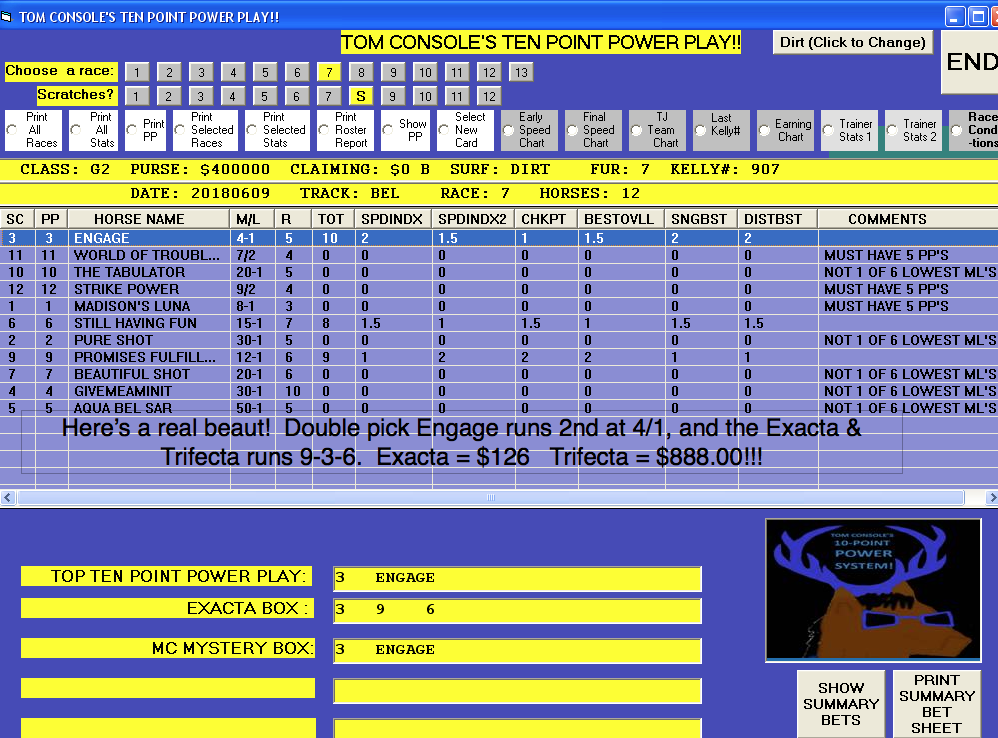 So Saddle on Up for another Tom Console Goodie! 
Call us at
1-800-696-0067

or order from our website 

www.rpmhandicappinggiant.com
And please call if you have any questions whatsoever.
Tom Console's
The 10-Point Power Play Guaranteed Profit Strategy Paper Version  $59.50
The 10-Point Power Play Guaranteed Profit Strategy Ebook  $53.88
The 10-Point Power Play Guaranteed Profit Strategy Software  $97.50