$85.00
It generates profits to

Win, Place and Show

as well as solid Exacta returns and,

get this

, **

you are only dealing with ONE rule, or Factor, which is easily found in the Past Performances!

**
Description
Another Major Handicapping Breakthrough from our good friend Jeff Sillifant.
We were wondering when Jeff Sillifant would come out of retirement again.
Jeff, as many of you know, has produced some of the most profitable, yet easiest to use, methods in the game, like The Sound System, The Cash Cluster, The Lifeline Discovery, etc.
His newest,
The Quik-Pic Combo Crusher!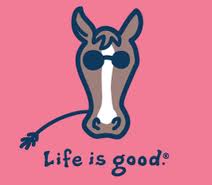 is absolutely amazing in that you are dealing with just a single (that's ONE) rule.
**Jeff has located and researched a factor in the Past Performances that is there for everyone to see, but it seems only he and a few other professionals actually know how to use it.**
 Complete 90-day workout included!!
It will take the user just seconds to spot it and once you learn the 'secret' (which basically involves looking at this factor and coordinating it
with the morning line odds

), you, too, will be beating the races out of the frame.

That's not an exaggeration – it's a database-researched fact.
We diligently checked out Jeff's complete workout and not only did all of his plays check out exactly as stated, but we found six additional winners
that he actually missed, ranging in price from $7.80 to $23.40 and a couple of the Exactas he missed paid $120+.
Jeff does extensive studies on his methods.
In fact, once he has determined that a method is profitable, he just doesn't continue studying it —
he actually puts his money where his mouth is

, and plays exactly the way he described during the following 3-month wagering period.
We will first present Jeff's Introduction to his method  —
you will quickly see that he is an 'out of the box' thinker — which is why his methods have been so successful. 
We will then show you several pages of his wagering workout trek with QPCC —
the complete, detailed study, which includes more data pages, is included in when you purchase the system.
The bottom line — his combined profits came to over $10,800 during that 3-month period! 
We researched QPCC over several hundred thousand races, and found that during any given 90-day period,
the system showed combined win and Exacta profits in this range (low was $5,122 — high was $15,671)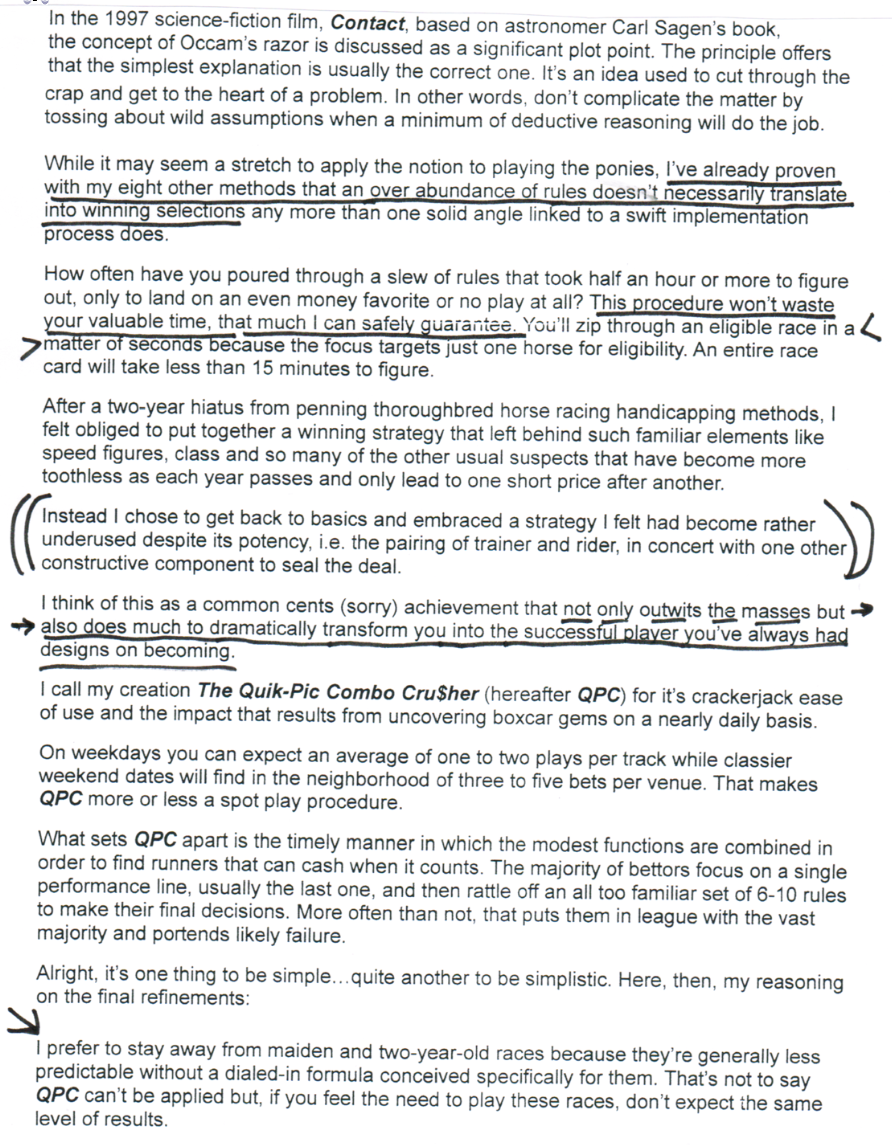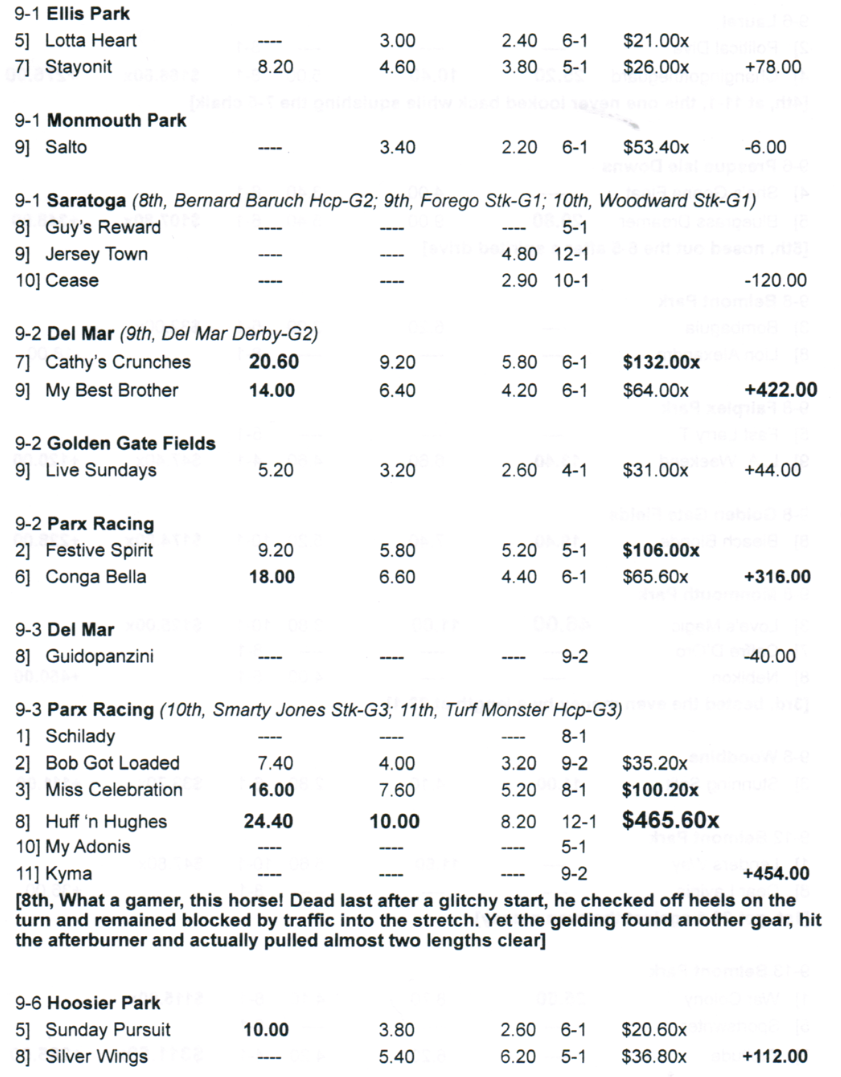 Final Workout/Wagering Data Page Below — Again, you will receive the entire workout when you purchase the system!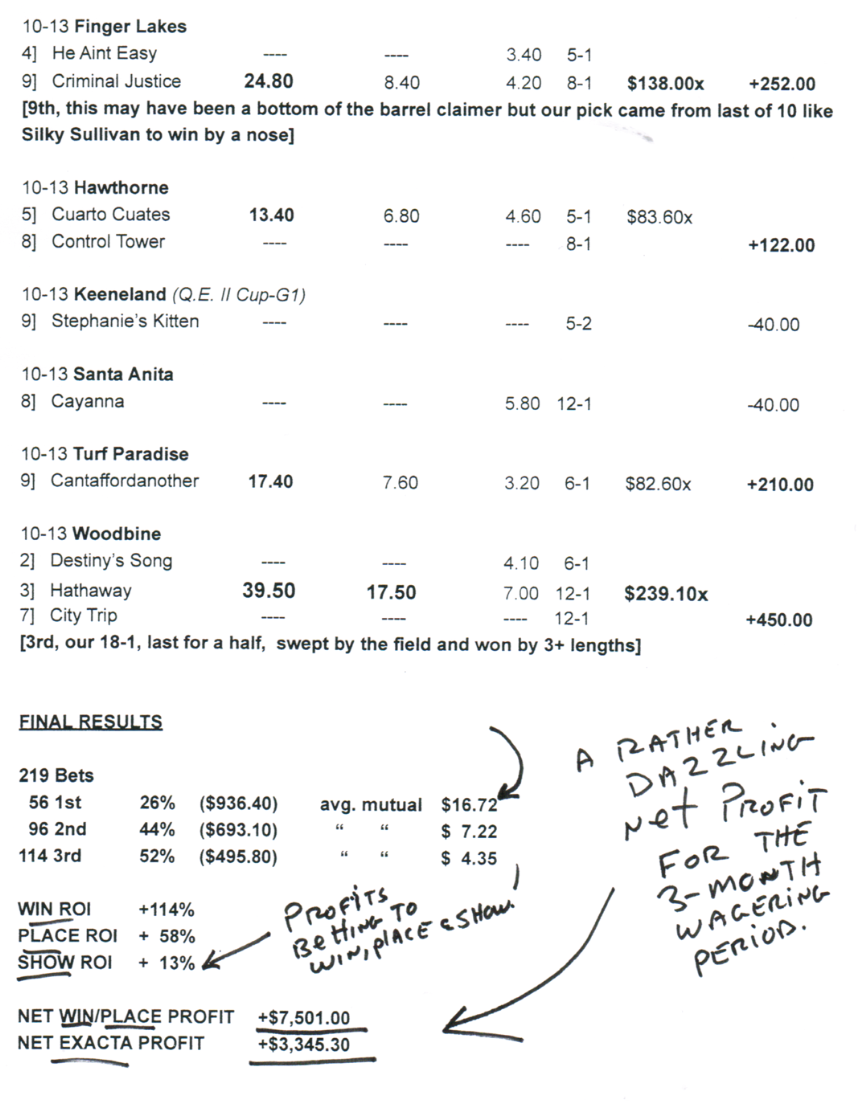 Again, we researched and verified all of Jeff's plays, and then tested the system using our own database (607,000 races).
Based on our research we can guarantee that you will experience results similar to Jeff's. 
Jeff makes $20 win/place wagers and wheels his main play in the Exacta. 
But even if you only bet $5 to win/place and $1 Exacta wheels, you will still enjoy substantial profits. 
The Quik-Pik Combo Crusher works folks — we have proven it over and over again in our main database study as well as in our random 90-day wagering period studies. 
At just $85, QPCC is affordable to most and you can call us and put the method on our

3-pay/no interest plan

if you wish (1-800-696-0067).
And, if you don't like QPCC, for any reason, simply return it for a full refund.  And please call if you have any questions.