$55.00 – $125.00
Saving The Best For Last!!  Jeff Sillifant's Personal, Private Racebook Method!
MAX-21!
Generous Profits on Win, Place, Show & Exactas!  Not a Recorded Losing Race Meet in over Two Years!
Description
Now in SOFTWARE, too!!

Sometimes we just get lucky.
Jeff Sillifant, who as many of you know has authored some of the winningest racing systems of all time, including The Sound System, which garnered one of Phillips Racing Newsletter's highest ratings ever, as well as Works for Cash, the 3-D System and the toteboard gem, Playday Payday, has decided to call it quits, sort of.

He's still going to be out there everyday playing the horses, no doubt about that, but he has decided to quit the system-writing business.

That, as it turns out, is a good-news, bad-news situation.  Bad because we won't be seeing any more winning systems from Jeff, but GOOD because he is going to let us publish the little baby he has been hiding all along, his MAX-21, which he has used privately for years now.  Says Jeff:
"The Max-21 Strategy is the closest I've ever come to developing a purely mechanical formula deserving 'holy grail' status.  This thing has produced winning meet after winning meet for me for years now, and the really cool thing is that it makes money on the Win end, on the Place end, and even shows hefty profits on the Show end!  Add in the Exactas and you've got a real rootin-tootin, easy-to-use system of play that will keep you rolling in the green stuff meet after meet!"
Now the 'lucky' part, like we mentioned above, came when we asked if we could publish Max-21 for general distribution to our clients.  And, 'luckily' for us, he gave us his OK.  Now Jeff had many other outlets he could have gone to, or he could have simply said 'the heck with it, I'm not letting this thing out!'
But Jeff is not only a superb system-writer and a great horseplayer, but he's also a very wise businessman.  And the sales from Max-21 are sure to give him that one last financial 'bump' that will make his retirement even more secure.
So, finally, we come to what we view as perhaps the absolute best overall mechanical
system of play out there.  In our tests Max-21 showed positive returns to Win, to Place, to Show and in the Exactas.  And not just paltry returns, mind you, but big, juicy ROI's all around.  From Jeff;
"The bottom line is that Max-21 finds live horses that hit all the money spots from favorites to four digits.  And be you a conservative player, or a player who likes to spread it around, Max-21 will fit the bill for you.  Let's say you want to cash a lot of tickets and earn a +30% ROI.  Well, then just play the Max-21 Best Bets to show.  You want to get down and dirty and play across the board and the Exactas and Trifectas?  Then fine, you'll be making a lot of loot and never lack for action!"
Take a look at the results from playing three tracks, Del Mar, Fairplex and Saratoga, last summer.  Total profits of $4,766.80 were realized.  The win rate was 37%, place rate 61% and show rate 75%.

The total profit figure is based on $20 across-the-board bets and $2 Exacta's.  For example, on 7/20 Highest Honoree returned $342.00 on a $20 across-the-board wager.  Add in the $82.80 Exacta and you have a total of $424.80.  Subtract the $60 across-the-board bet and the $28 for the Exacta and you get a total profit of $336.80.  The Exacta is based on a top and bottom wheel and the cost of the Exacta bets will vary with the size of the field.  Close to $3,000 profit was made on the win-place-show bets (Jeff shows the $2 bet totals here – with $20 wagers you multiply all those figures by 10).  And the Exacta's added another $1,700 BIG Dollars to the bottom line!

Note also that the average profit per day was almost $106 — almost like going to a regular job and getting a paycheck!  Looking at a sampling of some other 2005 racemeets: Gulfstream  +$5,876; Aqueduct  +$3,567;  Philly Park  +$5,911; Hollywood Park  +$6,895;  Santa Anita  +$7,007; Lone Star  +$6,196; Suffolk, +$3,377;  Turf Paradise, +$4,191; Emerald Downs  +$5,676.  Extreme consistency at every racemeet!
And, take a look at the SHOW profits — Hello!  a +30% return on investment, and this return was very typical at all tracks tested (36 U.S. tracks)!
And remember, if you are conservative and just want to bet to place or show and thus collect more often, you're still going to take home some serious pocket-change.  Runouts are almost non-existent, and since in most races only about half the horses will qualify on the initial rule, which you can see at a  glance, at most it's going to take you two to three minutes a race to figure.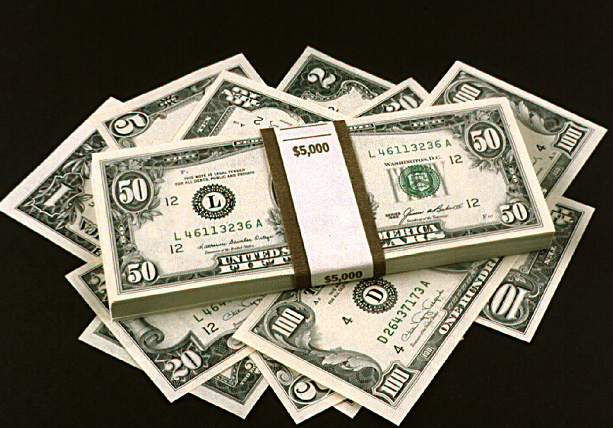 So if you can handle those kinds of returns, and we know you can, you only need to pony up $55 for  the remarkable Max-21 Strategy.
A
nd, even better, if you want MAX-21 but don't want to do the figuring, you can now get the method in Software –  just download your file from brisnet.com and, presto!, all the day's races and selections are figured for you!  The Software sells for $125You'll love it, and if you don't, you can always send it back, but we doubt you'll be doing that once you see just how often you'll be heading for the cashier's windows!! Get yours today!  #5774
Additional information
| | |
| --- | --- |
| Max 21 | P&P & Software, Software |