Description
Editor's Note:

  The

'Better Than Looked' Horse

has long been a mystery to the average player, but a boon to the bottom line of professional players.
The ability to spot horses who ran better than the running lines seem to show is a skill that will pay off over and over again, and often pay often Pay Off in a BIG way.
But, fear not

— whether you are a professional player or just a weekend warrior, Pro Player
Don Ireland
has come up with a total beauty of a methodology that will allow you to spot, and profit from, these very same horses.
Spotting Better-Than-Looked Horses in an acquired skill that takes most horseplayers years to learn.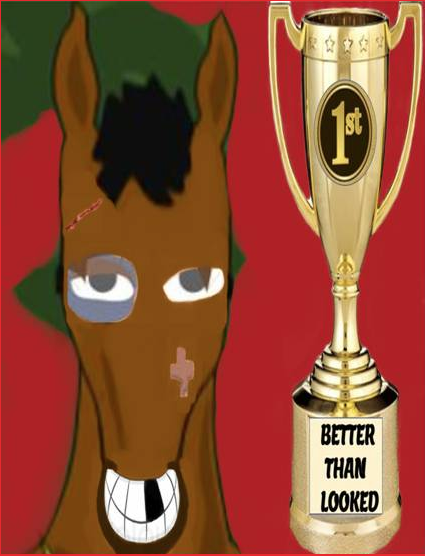 But Don's New Method provides you with a shortcut to success, and you will soon be betting on 'likely' contenders that don't look likely at all to most of the crowd.  Read on:
[/stextbox]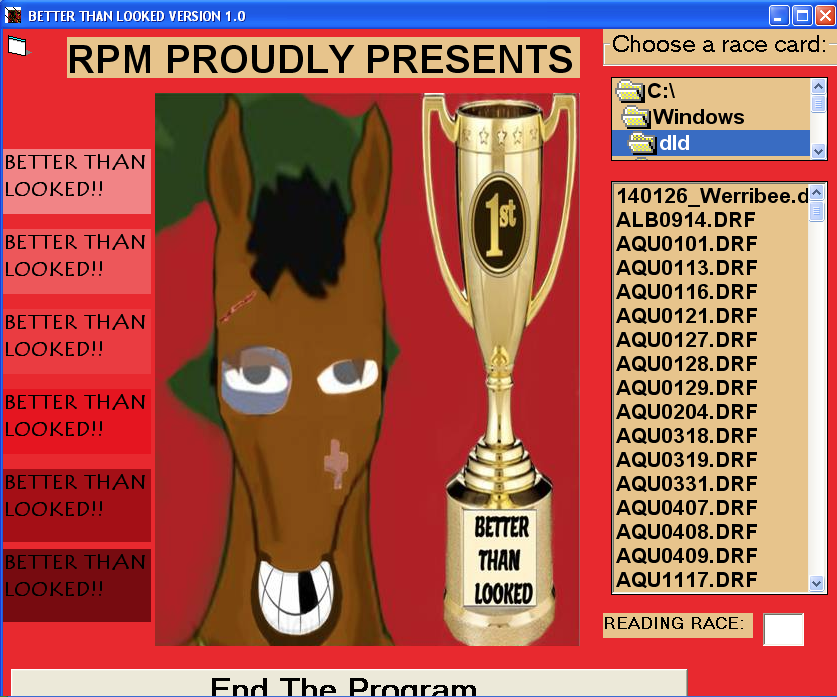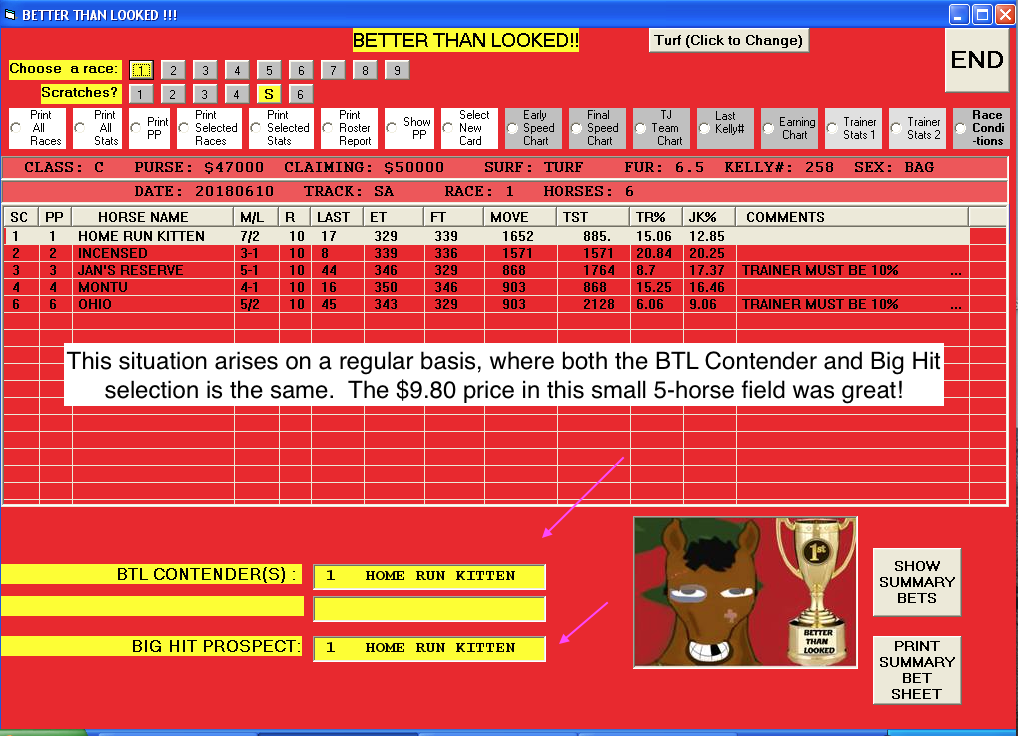 BTL boasts an incredible combination of Consistency and BIG Prices!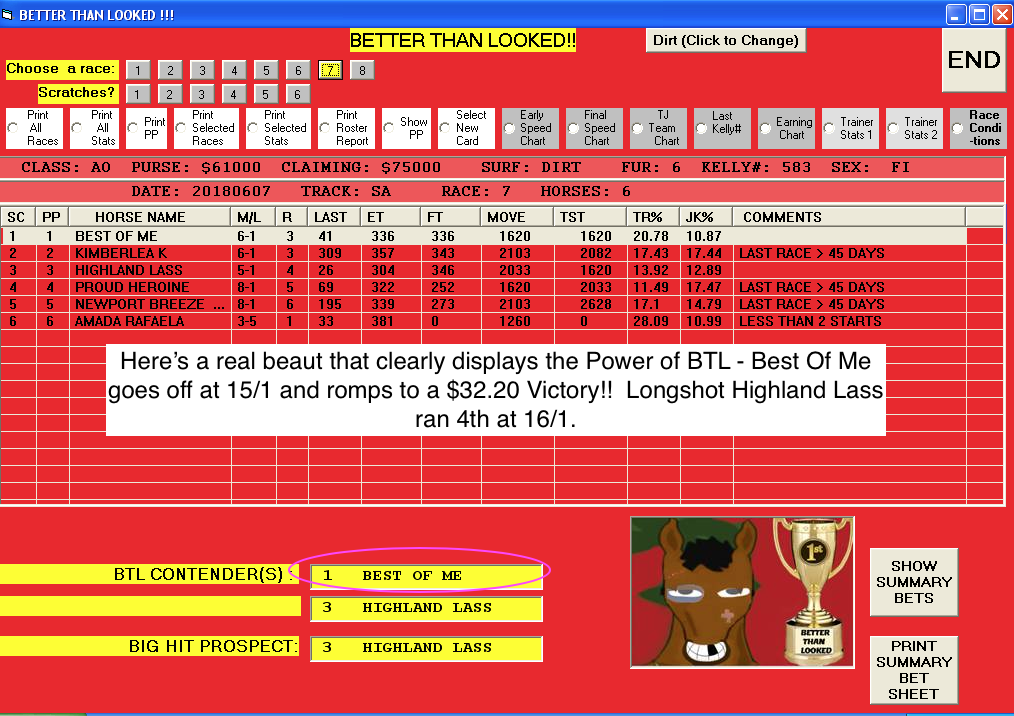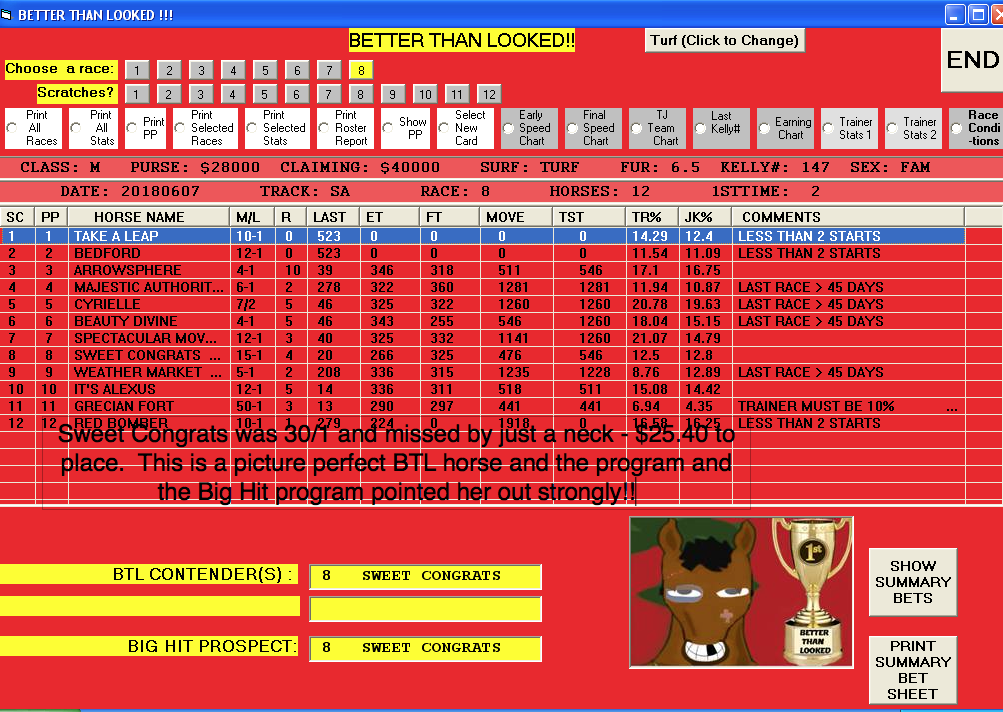 The Software does all the 'looking' and 'checking' for you, and provides you with lucrative BTL and BIG HIT Selections!
→

So take a look. 

This is really a SUPER Deal!

  For just

$49.88

you get Don's Better-Than-Looked Professional Profit Angle! &, for

FREE!!

, his The BIG Hit Longshot angle.  Just

$45.88

for the

Ebook

and only

$85.00

for the

Software!!
Call us at
1-800-696-0067

or go to our website: 

www/rpmhandicappinggiant.com
And, of course, call us with any questions you may have.

  Thank You!
BTL Paper Method  $49.88
BTL Ebook  $45.88
BTL Software  $85.00