$40.00
Parlay PowerMatch, II
A Round-Robin Parlay Strategy That Works With Any Method Of Play!  60% Winning Parlays Over The Past Two Years and Not One Losing Week!
Description
Parlay-Betting has always been a high-risk activity.
On the otherhand, the rewards can be enormous and it's no secret that many Pro's make their living this way.
How would you like to know what the Pro's know?
Enter Dr. Robert Anthony, one of the greatest wagering 'strategists' of our time, both in horseracing and casino gambling

.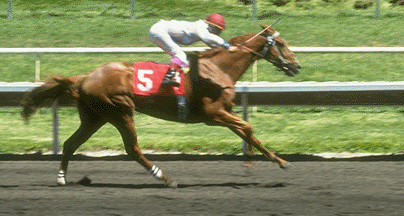 Thanks to a call from our mutual friend Tom Console, Dr. Anthony agreed to share his personal parlay-betting strategy with us.  No bull, this is the real thing, a parlay wagering strategy that Dr. Anthony uses personally.  He calls it Parlay PowerMatch, II, and out of every 10 parlays he plays (and we checked this out!), 6 have shown profits, 1 lost and 3 broke even or near even.
*In two years of use, not one losing week has been recorded!
Using Dr. Anthony's strategy, you can bet win, place or show parlays at any combination of tracks.  You do not have to stay at the track or racebook; most folks we know, in fact, use their phone-bet or computer accounts.
The ROI over this two-year haul was close to 100%!
Round Robin Parlay sheets are provided with the strategy which makes figuring your parlays a breeze.  We can't tell you how Dr. Anthony's Parlay Strategy differs from the others without giving away the secret, but we can tell you that we have never seen anything like it, and truly believe that horseplayers at all levels of the game will profit from it.
The strategy works with any decent selection method.  You simply pick your horses and plug them into the proper spaces on the Round Robin Parlay sheet. For most of you, collecting so often will initially come as a bit of a shock, but you'll quickly get used to it, I can promise you that!

Get started on a truly exciting adventure.
Parlay PowerMatch, II is just $40.  Order it today! item #1467