Description
A SUPER DEAL!  Just $97 for the FULL 2020 NFL & College Season!!!
OK, with Sports Betting Now Legal in the U.S., something that has been a long, long time coming, and you can now legally wager in several states, with more to come on line soon

.
But regardless of how or where you make your wagers,

it certainly doesn't hurt to have a skilled, well-known accurate NFL handicapper in your corner. 
Many of you have subscribed to Dan Wychik's NFL Selection Service in the past and usually come back for more,

and we are again offering his NFL Picks for you to enjoy and profit from.
And, just like last year, you will also be getting Jeff Breathard's Select Saturday College Selections (61.3%), at ABSOLUTELY NO EXTRA CHARGE!!!
READ ALL ABOUT IT BELOW, AND SIGN UP SOON TO GET ONE OF THE 50 AVAILABLE SPOTS!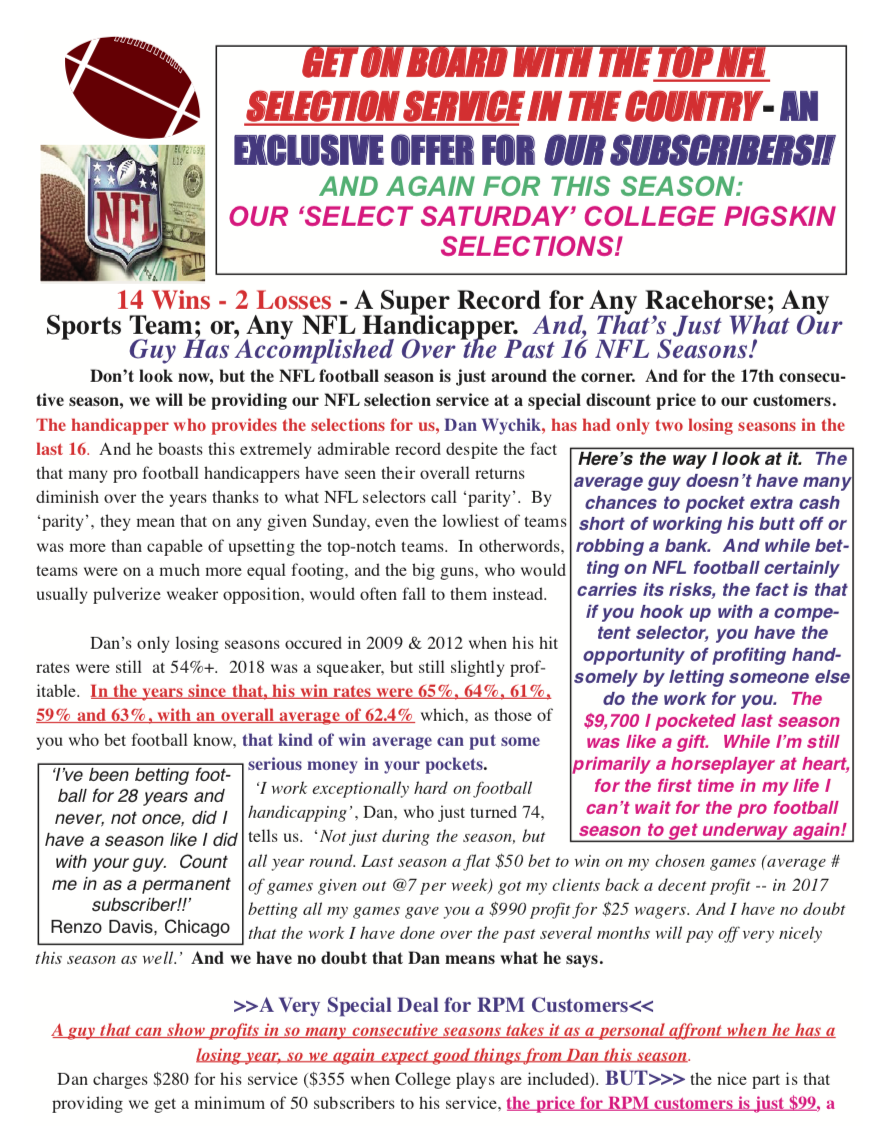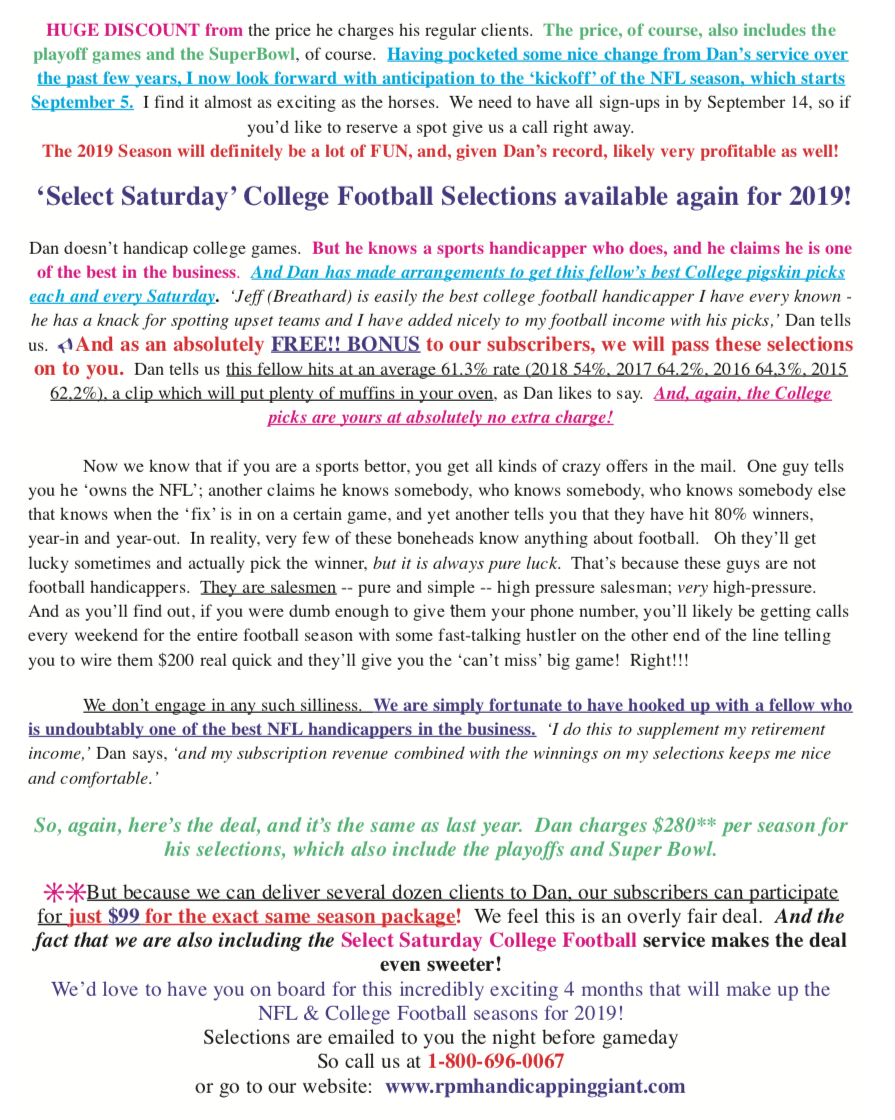 Dan Wychik's NFL Selection Package (Includes Select Saturday College Games from Jeff)  $99