Editors Note:

 

We are very fortunate to have a large database where we can continually test all of the methodology, systems and software in our inventory, as well as myriad other ideas and combinations of systems

.
Our goal for our Pre-Summer 2017 Promotion was to locate two systems that showed high-win rates, showed solid ROIs and that we owned the rights to so they could be sold at a discounted price.
And, voila!, Len came up with two beauties,

The Beaten Favorites Bandwagon!

and Moyer's

Double Dozen System!

— both Dynamite winner producers!!
Just $48 for Both!!  Read all about them below.
Famous Foursome Software, TOO!!!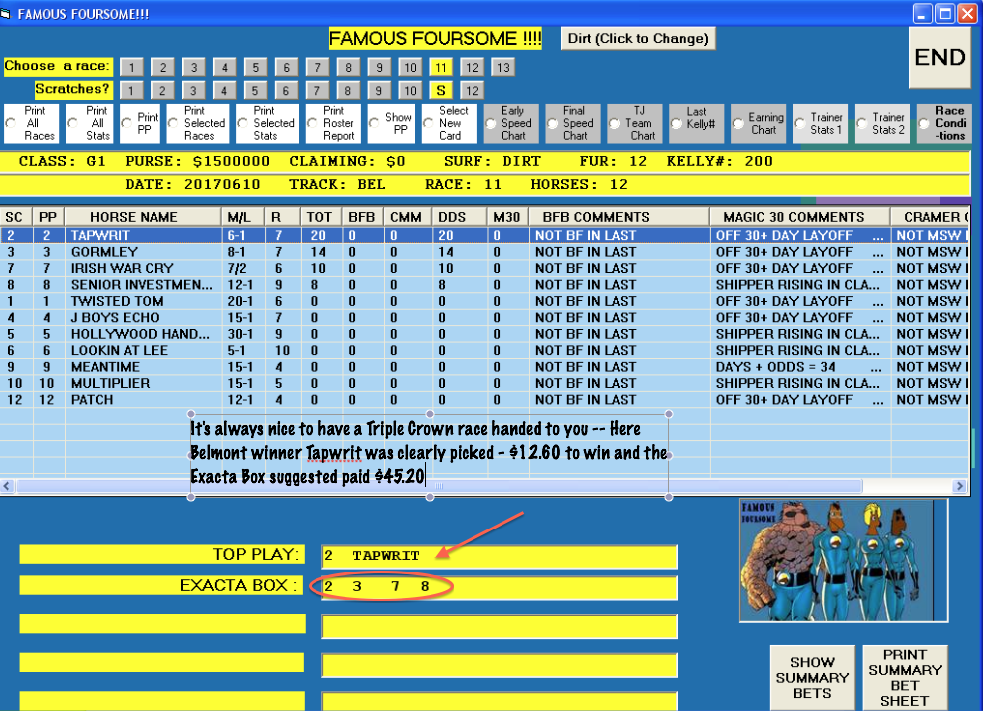 AND>>>>

We are also presenting one of our best FREE BONUS! Offers Ever!!

  When you purchase the main pair of systems, you will also receive:
1) Herb Ludlow's Drop Back & Gain Method! ($38 retail) – one of the best longshot systems of all time! 
2)Tyne Sitke's The Gulfstream Dirt Route – Playing The %'s! ($45 retail) – a winning system for GP two-turn races. 
3) Mark Cramer's Winning with Maidens ($55 retail) – the 'Professor' shows you how to nab a steady 40%+ win rate in Maiden & 2-year-old races. 
4) Joe Alberti's Magic 30 Method ($49 retail) – and 'Magic' it is, indeed!
That's $187 Worth of Quality Handicapping Methods/Literature for FREE!!
>>>>

Also, we have Double Dozen, Beaten Favorite, Magic 30 and Cramer's Maiden Method

all included in a single new Software program

called: 

The Famous Foursome

–

and it sells for just $88!!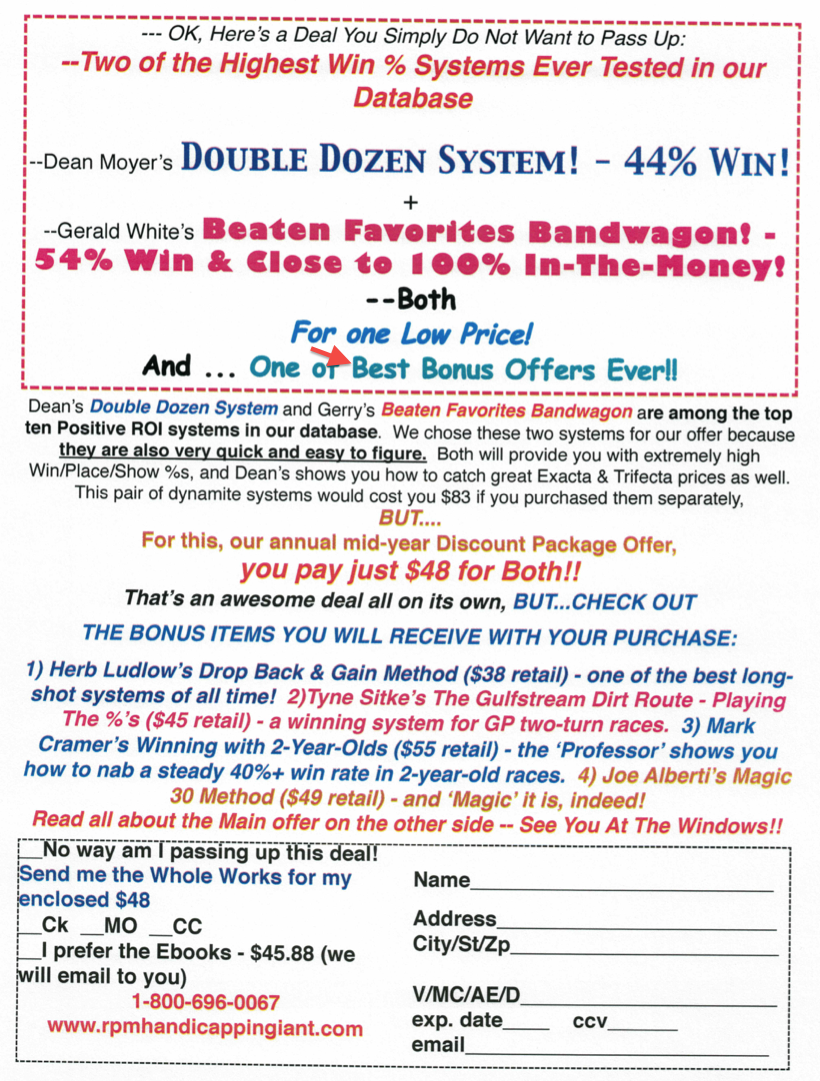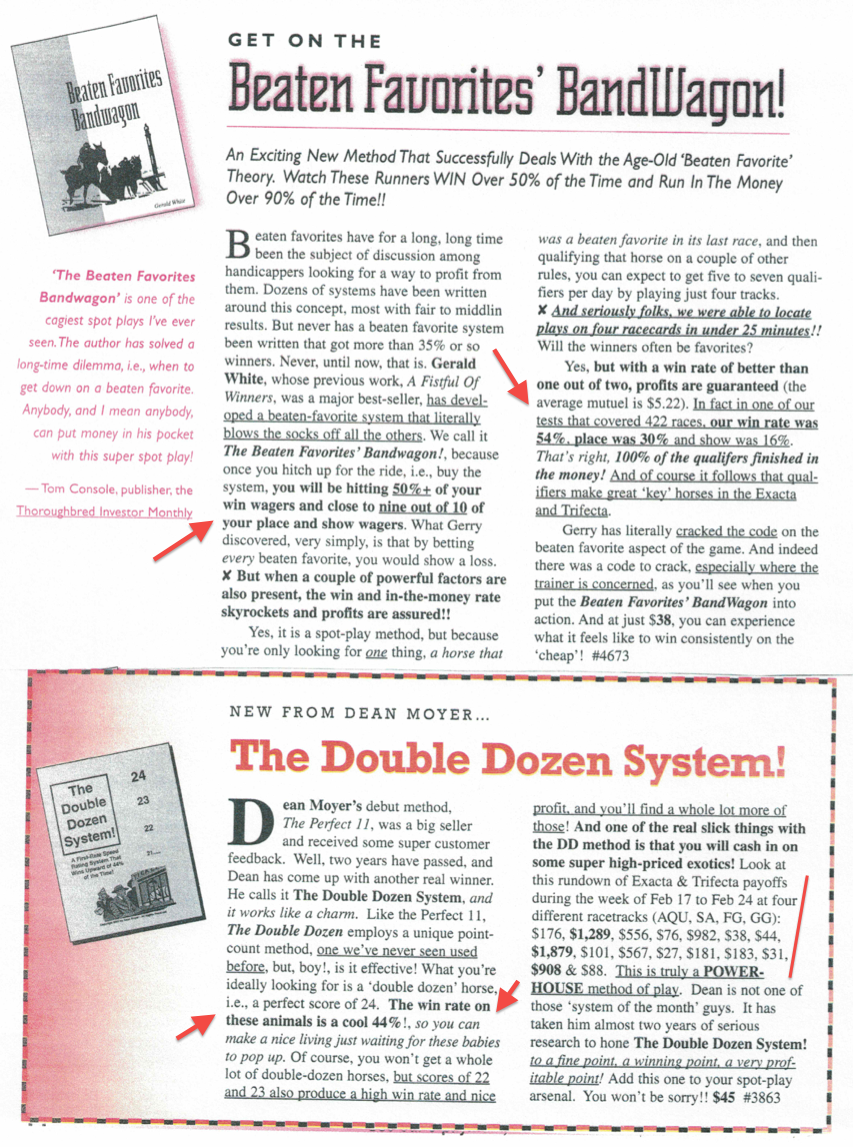 The Software is Great! — Check It Out via the Screen Shots Below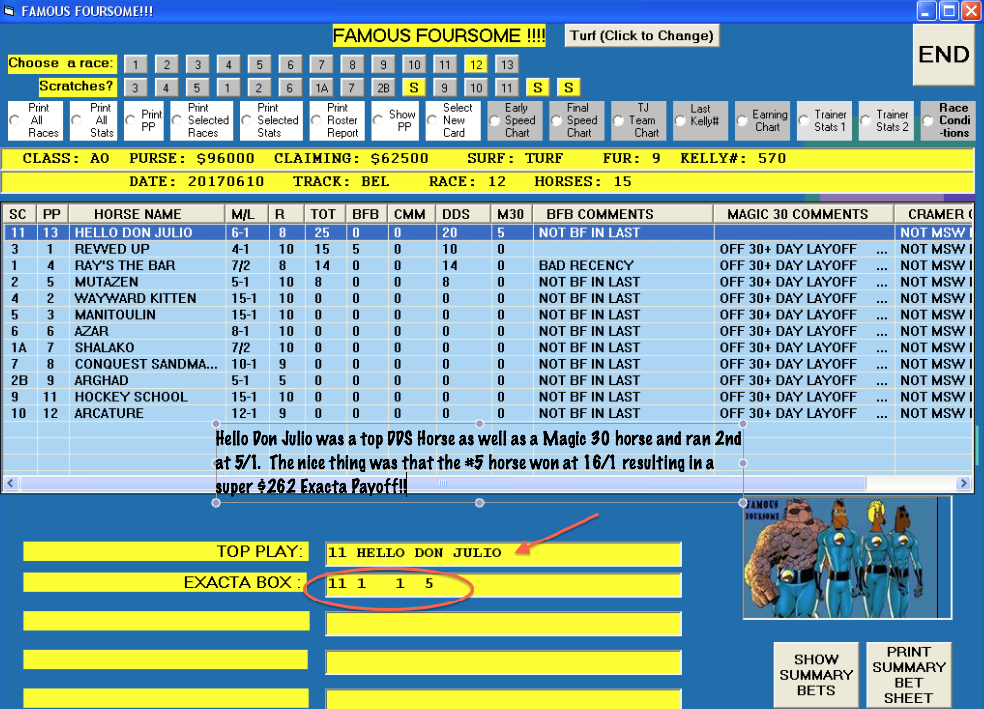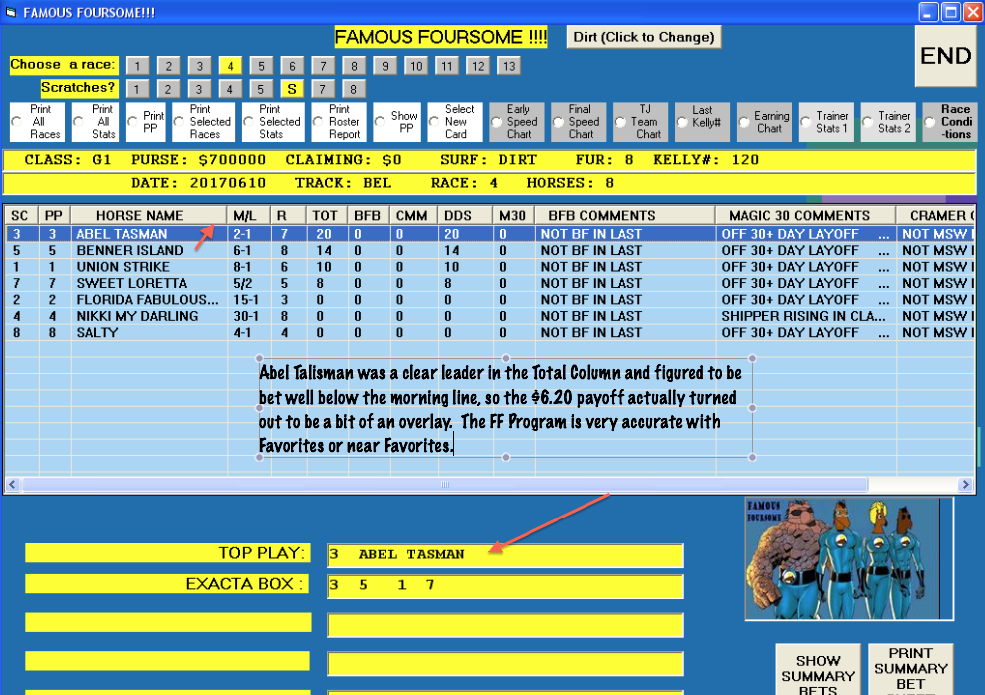 DD/BFB + FREE BONUS OFFER Hard Copy   $48
DD/BFB + FREE BONUS OFFER Ebooks   $45.88
FAMOUS FOURSOME SOFTWARE PACKAGE (includes all Paper Versions)  $88