Description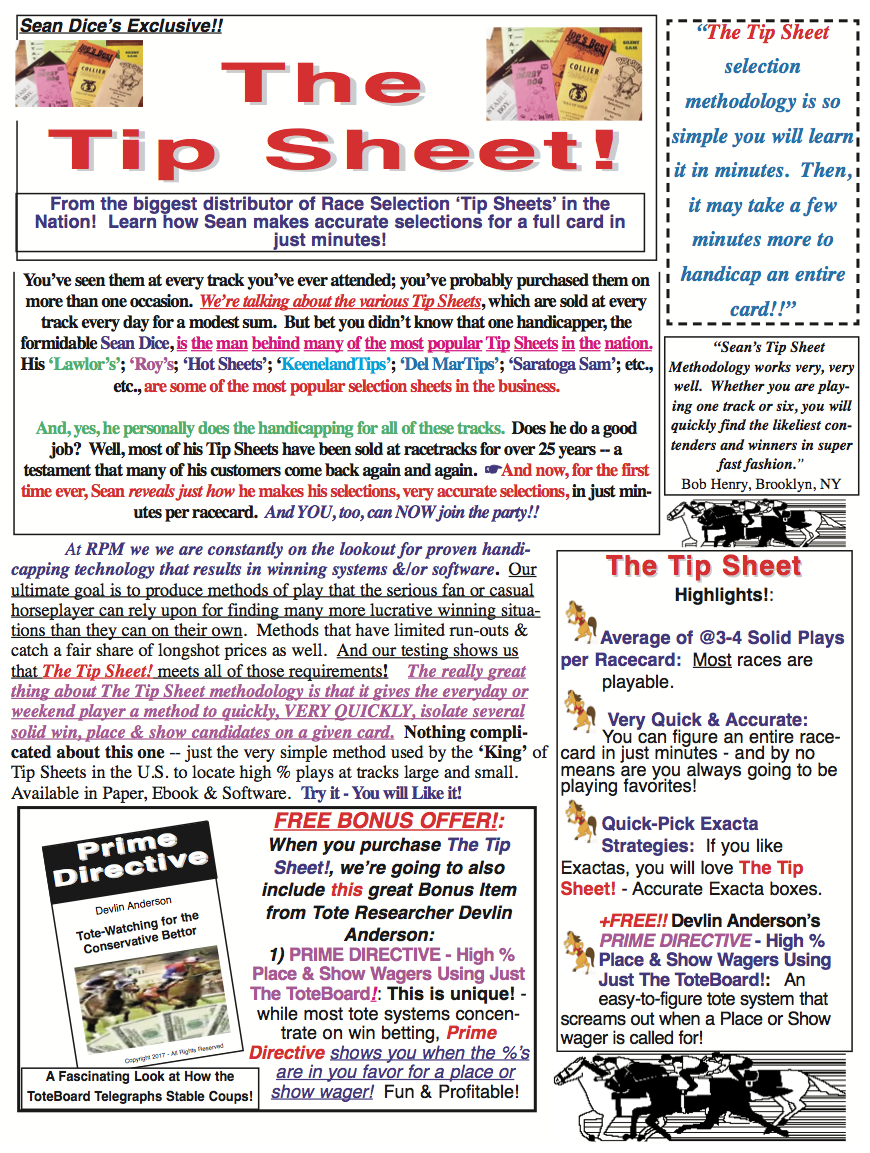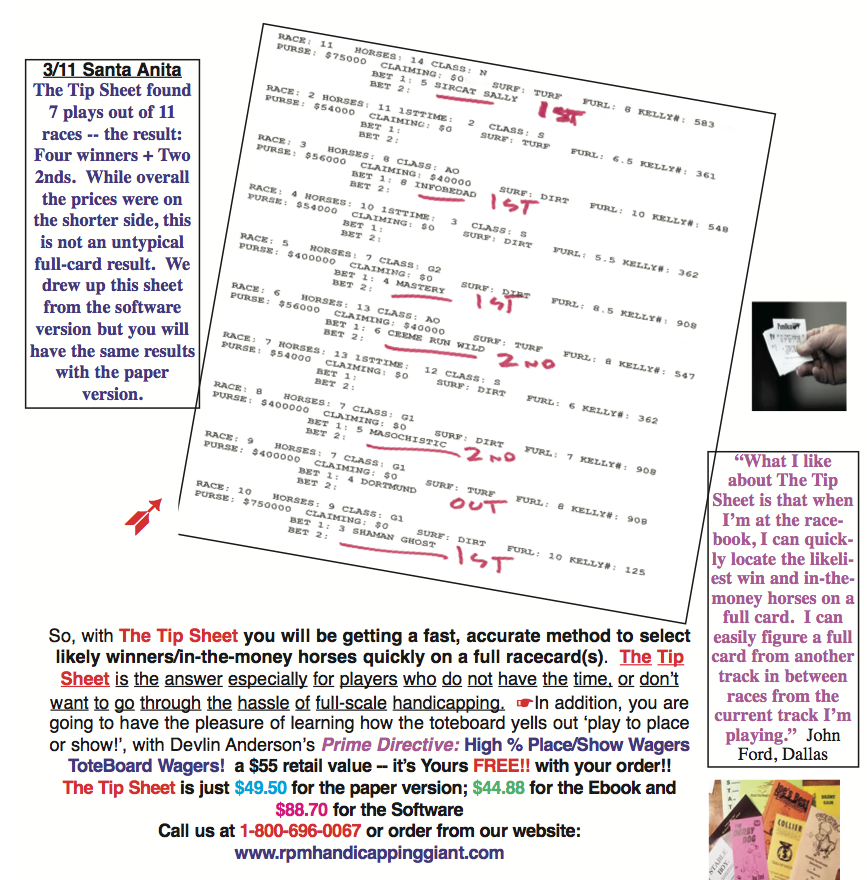 The TIP SHEET SOFTWARE – Simplicity Combined with Accuracy!
The

Tip Sheet Software

does exactly what its name implies —
generates a Tip Sheet for your chosen track(s)
So, you simply choose the track from the column on the right (in the example we used Santa Anita 4/8)
Then, up pops the Tip Sheet, which you can read from your screen or print out — it's really that simple!!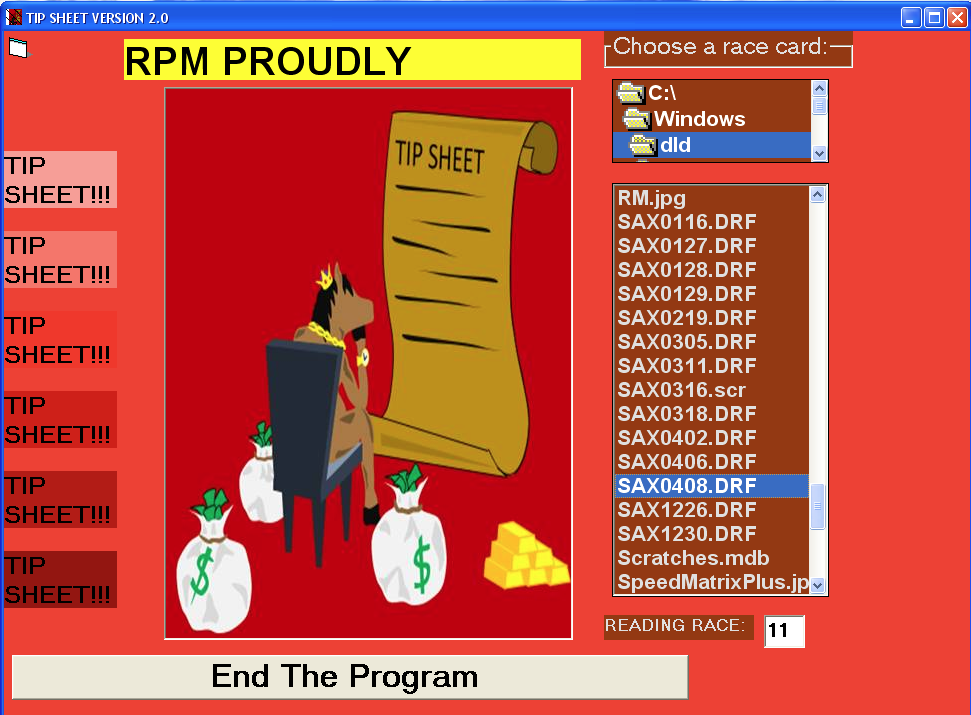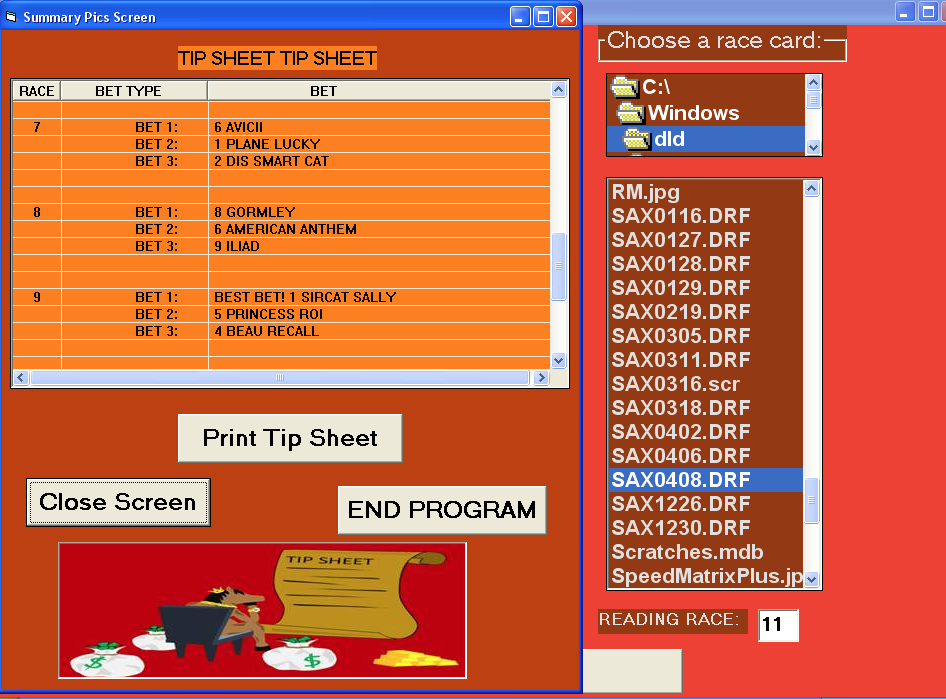 The Tip Sheet Hard C0py  $49.50



The Tip Sheet Ebook   $44.88
The Tip Sheet Software   $88.70