Sale!
$35.88 – $59.90
Ways and Means of Winning, Maximum Profits @ Minimum Risk
Description
Offered to the Public for the First Time!
  From the World's ALL-TIME Best-Selling Handicapping Author –
Ray Taulbot! 
WAYS and MEANS of WINNING!!!
(includes Ray's H&R Bankroll Strategy Method)
++++FREE!!!! 

Glen Dennings The Tri-Factor Continuum!   A super accurate selection and ticket-structuring strategy for Exactas and Trifectas!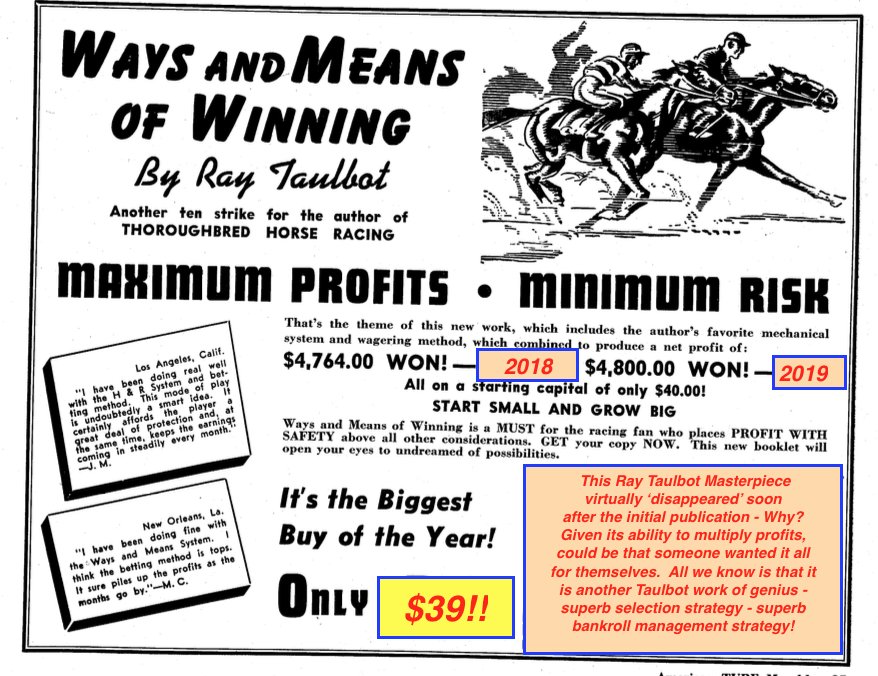 The Method is very simple to use

— to get the full benefit of the system you will also want to follow Ray's H&R Bankroll Management Plan, which is super easy to apply.
You will find that your overall winning average is close to 34% with an average win mutuel of $8.42, which produces a solid +43% ROI.
Look at the example below.  See if you can figure why Biddy Duke (below) came up very strong:
In the 7th race on May 23, Biddy Duke was considered a 'Standout' Play according to the system's rules. 
She won smartly and returned $12.40 for the win.
Using Ray's H&R Bankroll Strategy
The

H&R Money Management Strategy

i
s a conservative way to manage your bankroll at the track

—

it will overcome even long losing streaks, though you won't have many with the Ways And Means Method. 

We searched for a card that had only one winner late in the day and as you can see from the Summary Sheet below,

you would have cashed to the tune of $530 on a total investment of just $126

. 

Also, check out the fun with the Trifectas along the way!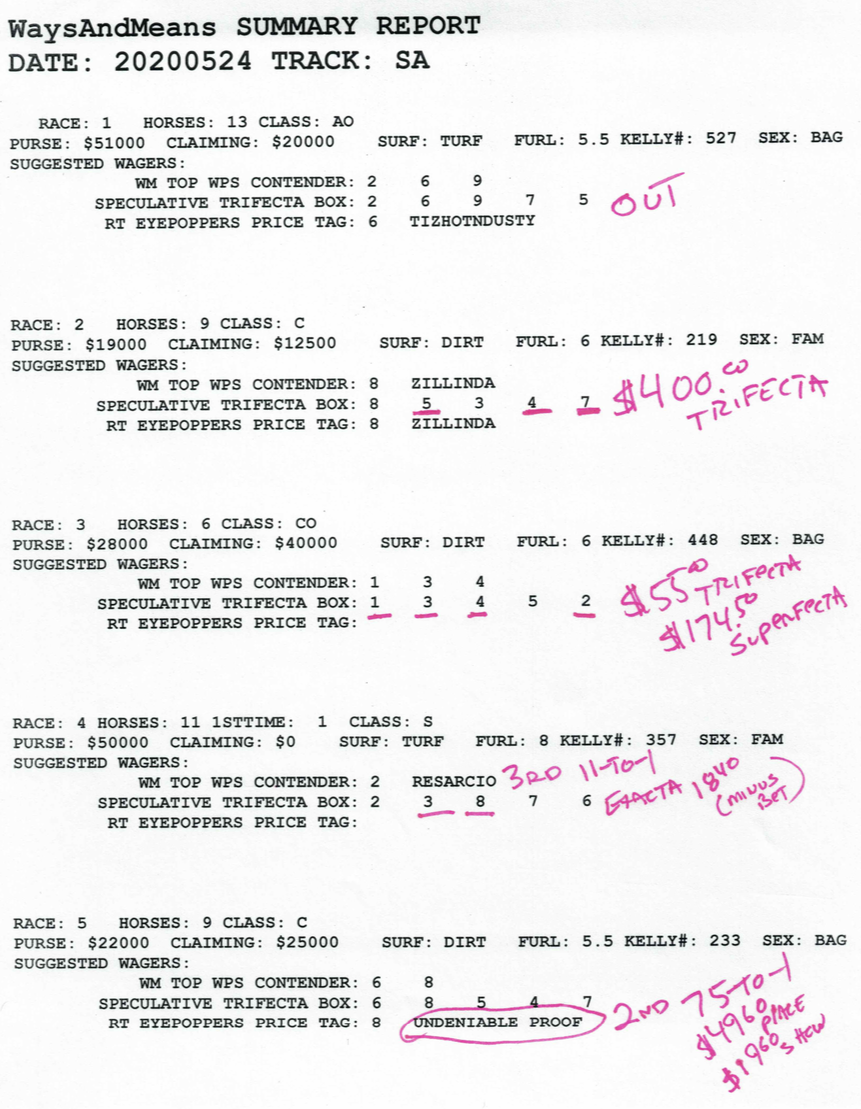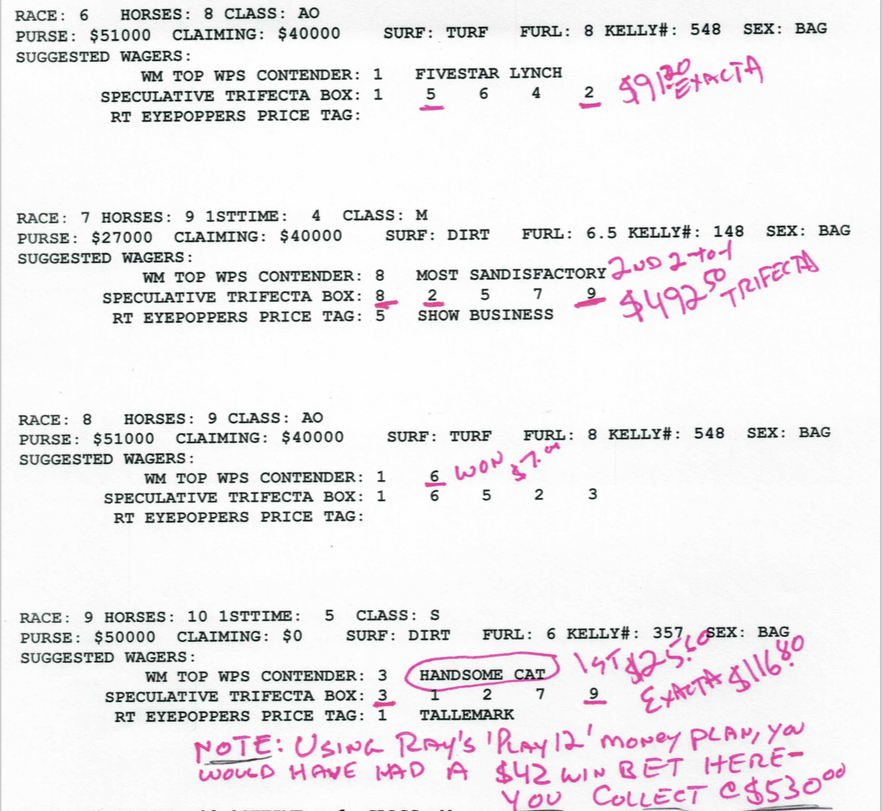 >>>And, we are also including, FREE!!!

–  Glen Dennings

Tri-Factor Continuum!!
This is a real gem — an extremely simple and accurate method that not only shows you how to select your contenders, but also an ingenious way to structure your Trifecta ticket for maximum 'hit' potential.

  It's a $48 value —  yours FREE!!!
And the pricing is great, too:  Just $39 for the hard copy, $35.88 for the ebook and

$79.70 for the Software!
Call us at 1-800-696-0067 or order from out website.  Thank You!
Ways & Means Hard Copy    $39.00
Ways & Means  Ebook   $35.88
Ways & Means Software  $79.70
Additional information
| | |
| --- | --- |
| Ways & Means | Ebook, Hard Copy, Software |