$48.88 – $55.00
Back in the 'olden' days, our mailbox would often be filled with solicitations for handicapping systems that promised untold riches. 

Of course, 99% of those were pure junk, BUT …
once in a great while, something really special came along.
Which brings us to the subject at hand:
Description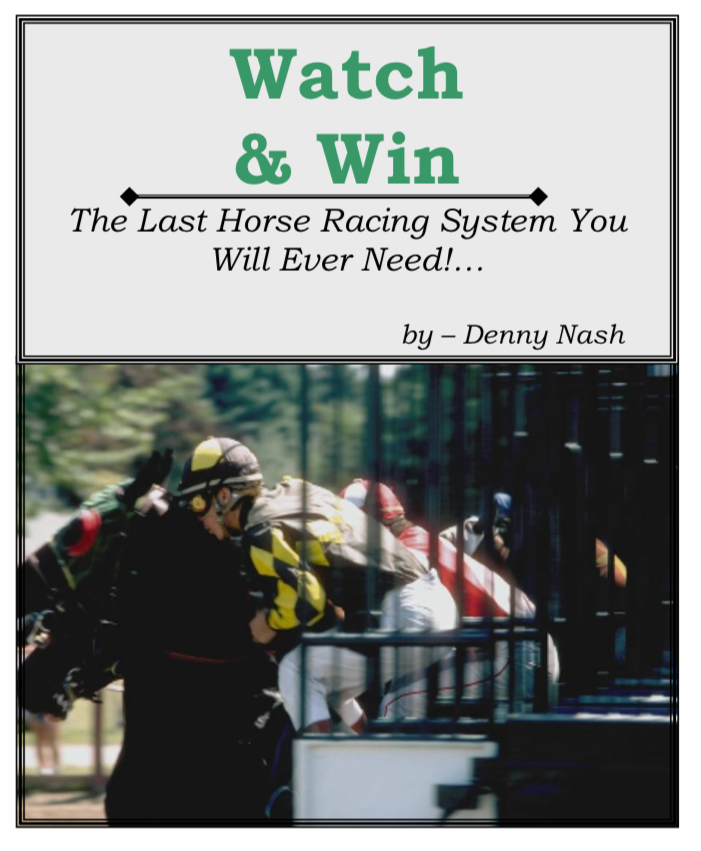 You will be implementing the methodology correctly just minutes after you read the rules. 
In our tests we averaged 39.9% winners and an overall ROI of +32.7%.

  Here is the table of contents: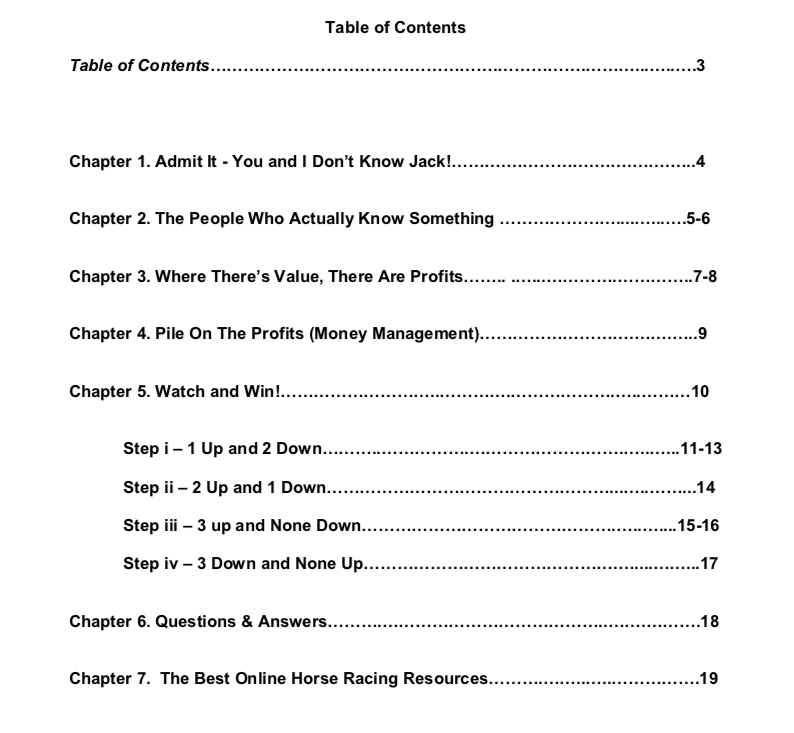 The examples presented are clear cut and easy to understand — you will have no doubt when a play(s) come up. 

There are three  different ways to play, depending upon how the odds come up, and payoffs range from $6 to all the way up to $40+.  Most will be in the $6 to $14 range.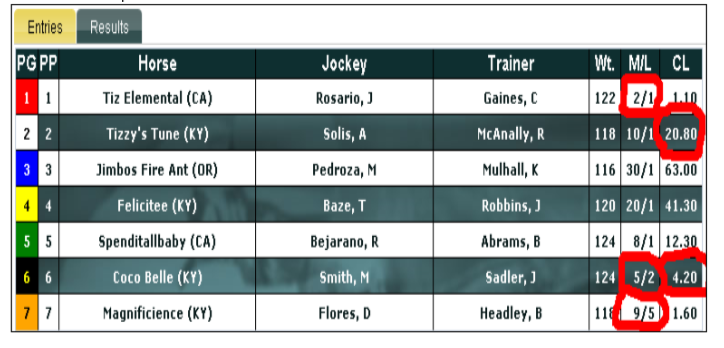 And we have priced it very reasonably,
just $55 for the hard copy

and

$48.88 for the Ebook
You will enjoy Denny's Methodologies — you literally do not have to pick up a Racing Form, ever, with his systems.
Call us at
1-800-696-0067

or order from our website and, of course, call us with any questions.
Watch & Win Hard Copy 
$55.00
Watch & Win Ebook 
$48.88
Additional information
| | |
| --- | --- |
| Watch & Win | Hard Copy, Ebook |