$55.00
OK, You Say You'd Like to Earn a Supplemental Income From the Racetrack, and You Say You Want to Exert a Minimum of Effort (Meaning very little Handicapping).
Description
A Note from Dave Powers:
OK, You Say You'd Like to Earn a Supplemental Income From the Racetrack, and You Say You Want to Exert a Minimum of Effort (Meaning very little Handicapping).
Well, Listen Up, Because Jeff Sillifant's

Cash Cluster

Provides You the Tools to do Just That! (Makes good money playing just to 'show!')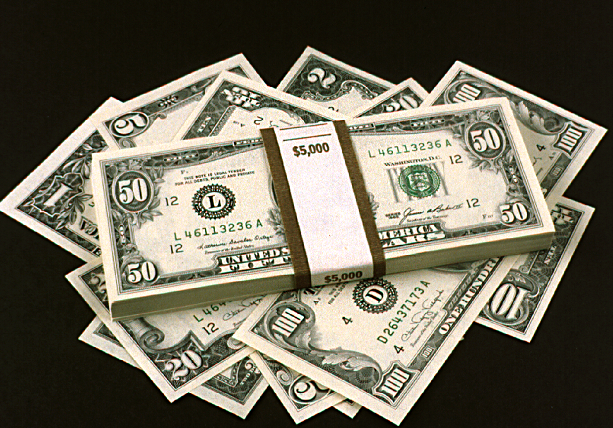 Like so many people in this country as well as from foreign shores, I simply love to go to Las Vegas.  I go there to have 'fun'.  I do enough serious wagering on the horses with my partners year-round to get to the point of burn-out every once in awhile, and 'Vegas is the perfect cure.
Why do I bring this up?  Because when I am in 'Vegas, I want to walk around to the different casinos, look at the amazing array of stores and shops, visit with friends and clients, have lunch by the pool, etc.  'Fun', in other words.  BUT I still want to enjoy some wagering action.  I just don't want to have to do a lot of serious handicapping.  Of course, I don't want to throw money away, either, so I what I need is something with which I can make my selections quickly, make my wagers and then sit and talk to my buddies or simply leave the racebook for parts unknown.
Since I like longshots, I most often use Dan Speller's Longshot Indicator and Hidden Treasure Method.  I can make my picks at four or five tracks quickly, and I may bet just $5 or $10 on each selection and do some $2 boxes/wheels in the exotics.  It often takes just one good hit to pay for the hotel for the entire trip!
The last time I was in 'Vegas, in December, I met with my friend Jeff Sillifant.  Jeff, as many of you know, is one of the most prolific handicapping system writers on the scene today.  His The Sound System, in fact, is one of the best selling methods of play of all time, not only here in the states, but in Canada, Australia and Hong Kong as well.  It's a remarkably profitable, systematic approach to cashing mutual tickets and its success has been documented far and wide.  Jeff also authored the highly successful Works For Cash, II and the 3-D System.
Our meeting was twofold:  One, just to visit and gab about old times and, two, to discuss his newest method, which he said I had to 'see to believe'.  Words like that seldom tumble from Jeff's lips, so I knew he was very excited about his new discovery.
He called it the
The Cash Cluster

.  '

Cluster' because the payoffs seemed to come in 'clusters', or 'winning streaks' as I would call them, and the losses in between the 'clusters' were always very brief.  The system's profits were based on an across-the-board wager and good returns were shown for win, place and, yes, even 'show'.  The Exactas added some hefty profits as well, with most paying in the $70 to $210 range.

Jeff had the simple rules written down on paper and asked that I give it a try while in 'Vegas.  'No time better than to get started right now,' I said to him, so we honed in on Santa Anita, Gulfstream, Aqueduct and Tampa Bay.  The selection process began with the morning line.  We passed certain races: small fields, 2-year-olds, etc., and simply looked for any Cash Cluster qualifier.  We did this for five races at each track.  The result:


12 plays, 4 wins ($11.80, $4.60, $9.80 and $20.40), 2 others that placed, bringing the place total to 50%, and 2 more that showed.  A $20 flat win bet returned a $226 profit; +$90 on the place and +$22 on the show.  (8 out of 12 at least 'showed', a % I found that held up beautifully in our massive 600,000 race database!)


Was I impressed?  Definitely.  But this was only one day and 12 plays.  I was going to be in 'Vegas another four days so I told Jeff I'd continue to test his PPS.

Well folks, I experienced only one losing day in the next four, a -$39 day, and racked up another +$516 on the other three.  I wasn't playing the Exactas, but they would have added another $633 (one Exacta paid $210) to the pot.  And it was only on day four that it dawned on me what Jeff was doing with CC, and it was absolutely ingenius, though he tells me he and an unnamed partner came up with it purely by fluke, and no genius was involved.  OK, let's just call it 'inadvertent' genius!

I continued to follow the Cash Cluster when I got back, and the results continued to amaze me.  Just when I thought I'd seen everything this game has to offer, BOOM, along comes something that knocks your socks off. And the fascinating thing about CC is that it pays off almost as well even if you aren't someplace where you can monitor the near-post-time odds.

And you know what: you don't have to do it everyday.  If you only go out to the track a couple days a week the long term results are still going to reflect the results we have realized in our tests and actual play.  And, this is a method you can use 'on the side', so to speak, meaning that it is so simple and consumes so little time that you just play the horses when they qualify, while at the same time you can be doing your other 'things' at the track — your longshot play — your computer play, etc.  And all the time you will know that CC is grinding out a nice profit for you.

I don't want to sound like I'm 'overselling' this thing.  I know I don't normally get this exited about a product, but there are two important things you need to know about Jeff, well, make that three: #1), he is retired, has been since age 52; #2), he makes a nice supplemental living at the racetrack Using his methods and, #3, he is honest as the day is long.!

I'm in the fortunate position of having somebody else do all the computer analysis using our various programs and pointing out our betting team's probable plays on the day.  But I do the Cash Cluster stuff all on my own, because it is so darned much fun seeing positive monetary returns for doing so little work!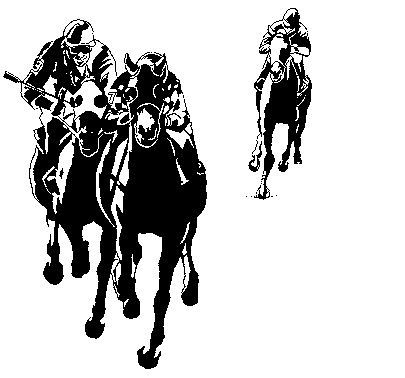 You will enjoy and profit from the Cash Cluster, I can promise you that. And I do urge you all to give it a try.  You have absolutely nothing to lose and, believe me, a whole lot to gain.  Give us a call at

1-800-696-0067

begin_of_the_skype_highlighting

1-800-696-0067

end_of_the_skype_highlighting

to order.  We'll get a copy out to you right away! The Cash Cluster is just $55
√And you also get the complete PROFIT WORKOUT for both the regular plays and Best Bets, so you can check them out yourself!
'The really nice thing about The Cash Cluster is that it is an 'across the board' system that makes money playing to win, place and show.  Since you can make a nice profit playing just to show, many Cash Cluster users also incorporate modified show parlays into their wagering schemes.  The Cash Cluster is the perfect system for the conservative bettor, and because it is so darned simple to figure and so darned consistent, chances are good that you will be using CC for the rest of your horseplaying days. 

And at just $55, CC is within every horseplayer's reach!
P.S. – Jeff's Exotic Play Manual comes FREE with your purchase as well!
P.P.S. – If you order within the next 14 days, we'll also send you Dr. Anthony's Round Robin Show Parlay Strategy FREE!
Below is the workout covering four tracks over @2 months.  As we told you above, the big, 240,000+ database study revealed results almost identical to the below.

TOTALS
314 Bets (based on $20 wagers)
77 1st = 24.5% $10,480.00 +$4,200.00 131 2nd = 41.7% $7,220.00 +$940.00 177 3rd = 56.3% $6,560.00 +$280.00 Total: +$5,420
Exacta Profits: +$3,566
Grand Total: +$8,986
FINAL COMMENTS:
You can see from the above workout that close to $9,000 profit was realized.  These profits were very similar to my Playday Payday System but, interestingly, the systems did not pick the same horse that often.
So you can see from the above results that the Cash Cluster not only produces good profits, but because positive returns are realized in the win, place and show columns, that the earnings are also very steady – in otherwords: no long runouts.  So give The Cash Cluster a try – you have nothing to lose – the method is fully refundable – and everything to gain.  Jeff