Description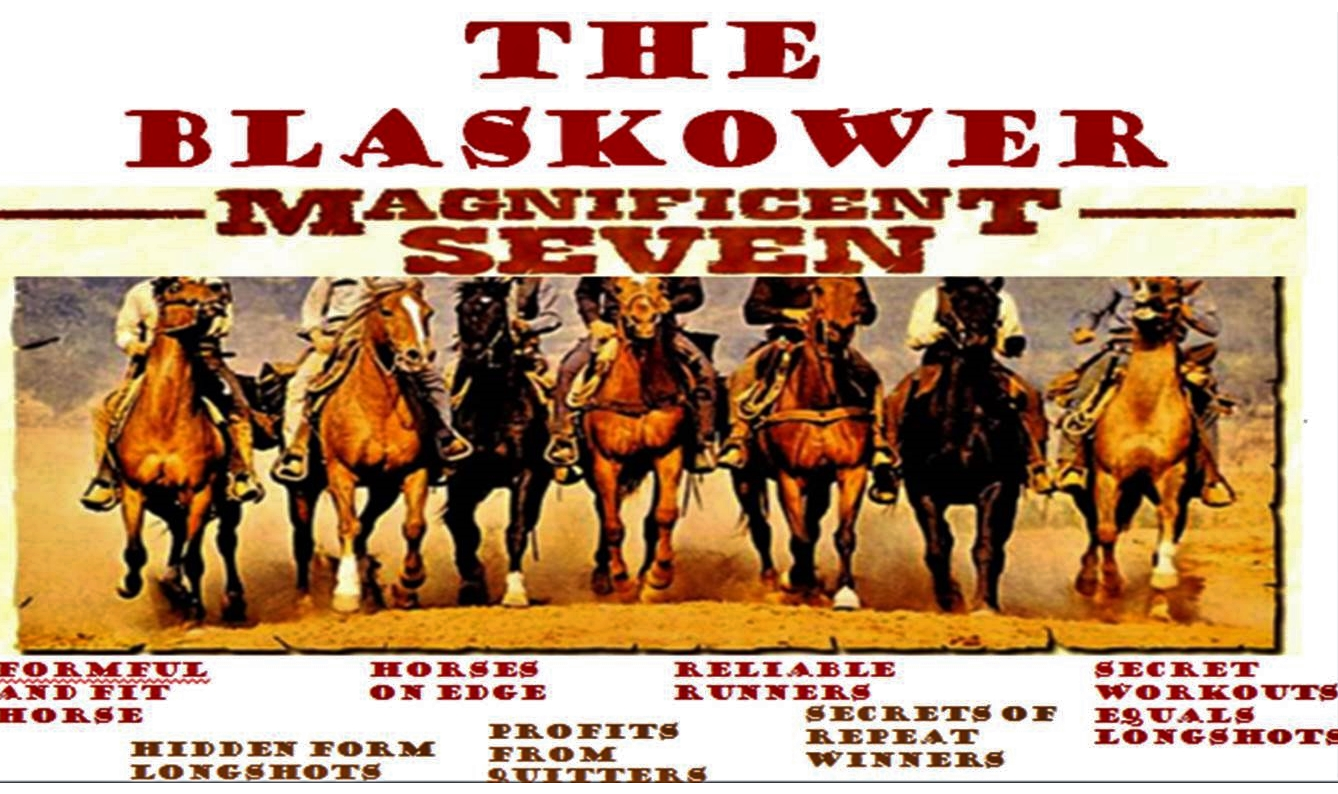 So How Does This Happen?
How in the world do

three separate systems

  land on a 111-to-1 shot,
a horse whose past performances suggested she had no future whatsoever as a racehorse?
But she ran to the methodology's expectations,
finishing 2nd and paying $63.80 to place!
How in the heck….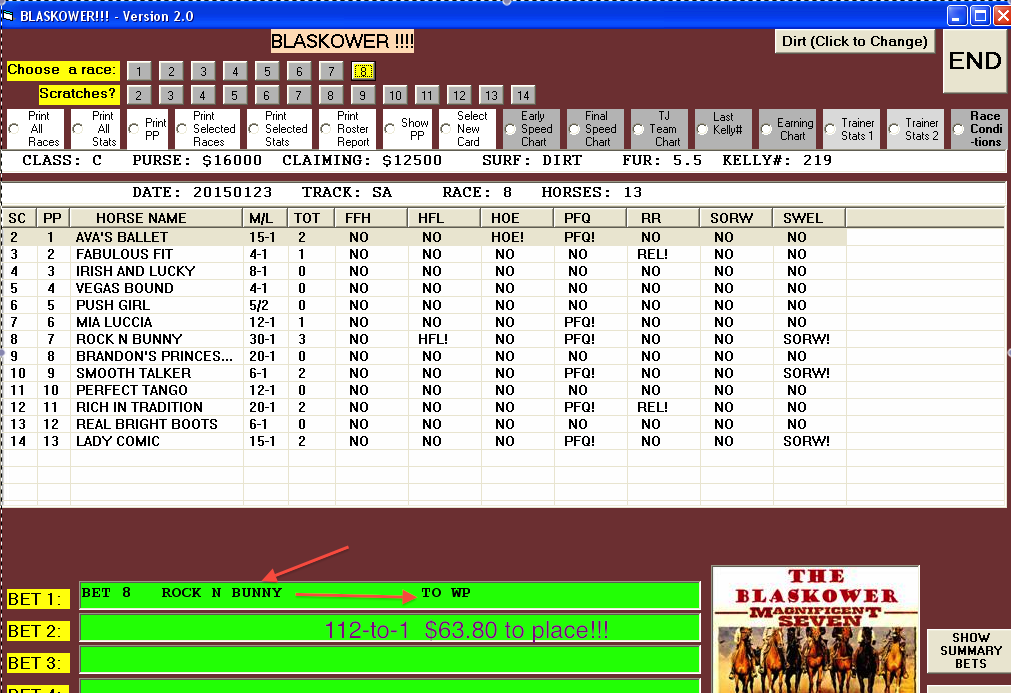 Well ….. the simple answer is that you are
dealing with an extraordinary advanced system writer

,

Mr. Charles Blaskower

,
whose decades of research have enabled him

to stress

factors that are often present in a runner who is likely geared up for a big performance. 
Chuck, you might say, is a 'natural' when it comes to finding ways to beat the races.
He is one of the most prolific system-writers on the planet today. 
He has received rave reviews over and over again from racing's consumer watchdog

, 

Phillips Racing Newsletter.

 
His methods are much in demand today

, BUT…..

they simply have not been available since Chuck decided to stop marketing his work a few years ago.
BUT, and this is a
BIG BUT

…..  

we used our 'influence', which simply means we were just very persistent,
we got access to all 22 Blaskower systems

,
and we studied

, and

crushed numbers

, and

ran test after test after test

,
and came up with the

SEVEN MOST PROFITABLE

of Chuck's methods,
and Len has programmed them into one super-neat amazing software program.
Few players in the universe would have given Rock N Bunny (above) even a first look,

but hidden deep, deep down, buried, in her past performance lines, were a couple of 'keys' that made  her a Blaskower play.
And look at some of the other examples below —
 Caught the winner and the Exacta cold in a Golden Gate route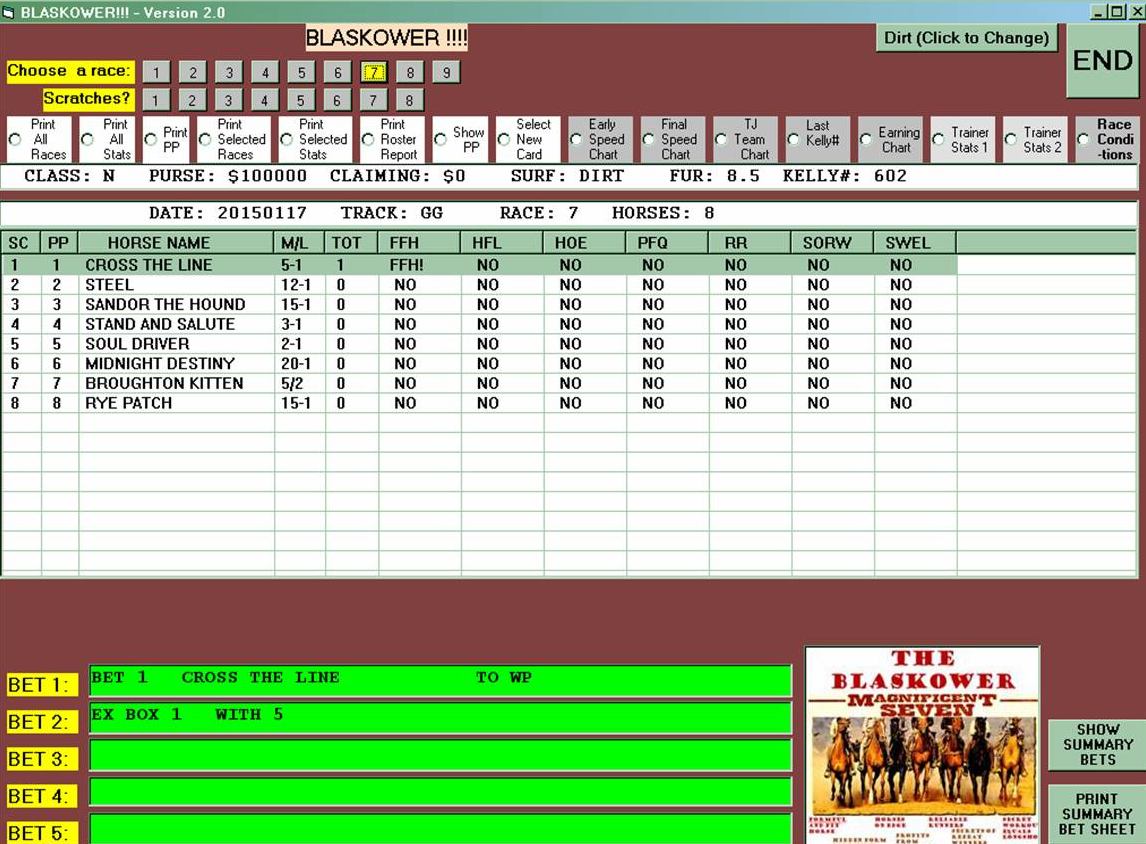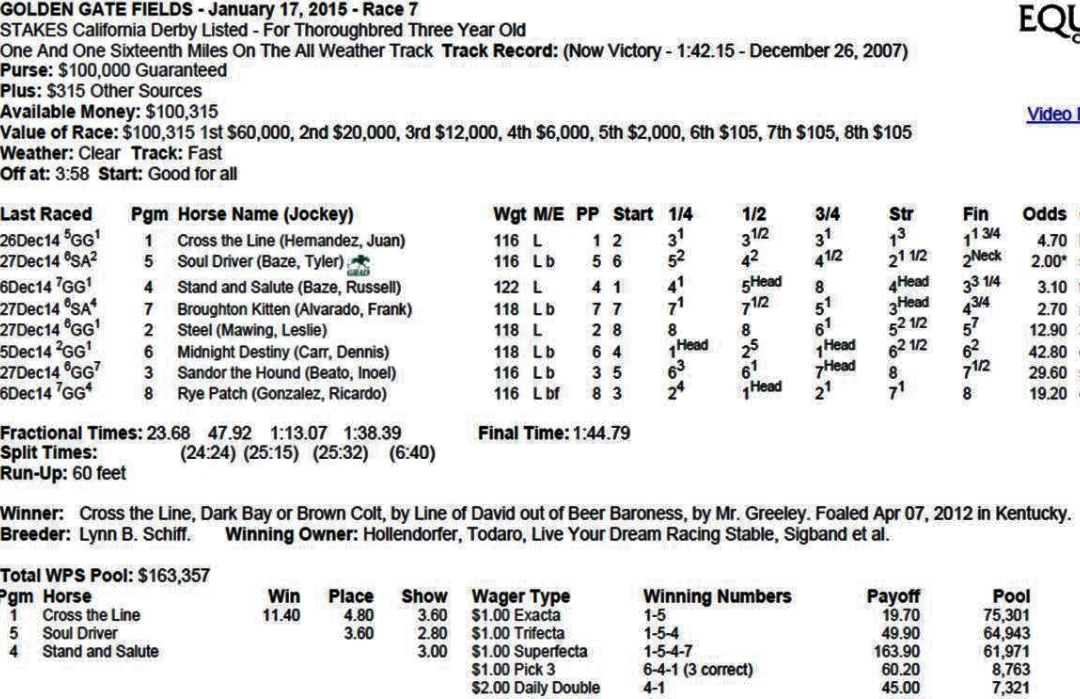 Picks the second-longest shot in the field and the horse wins gamely at $43.20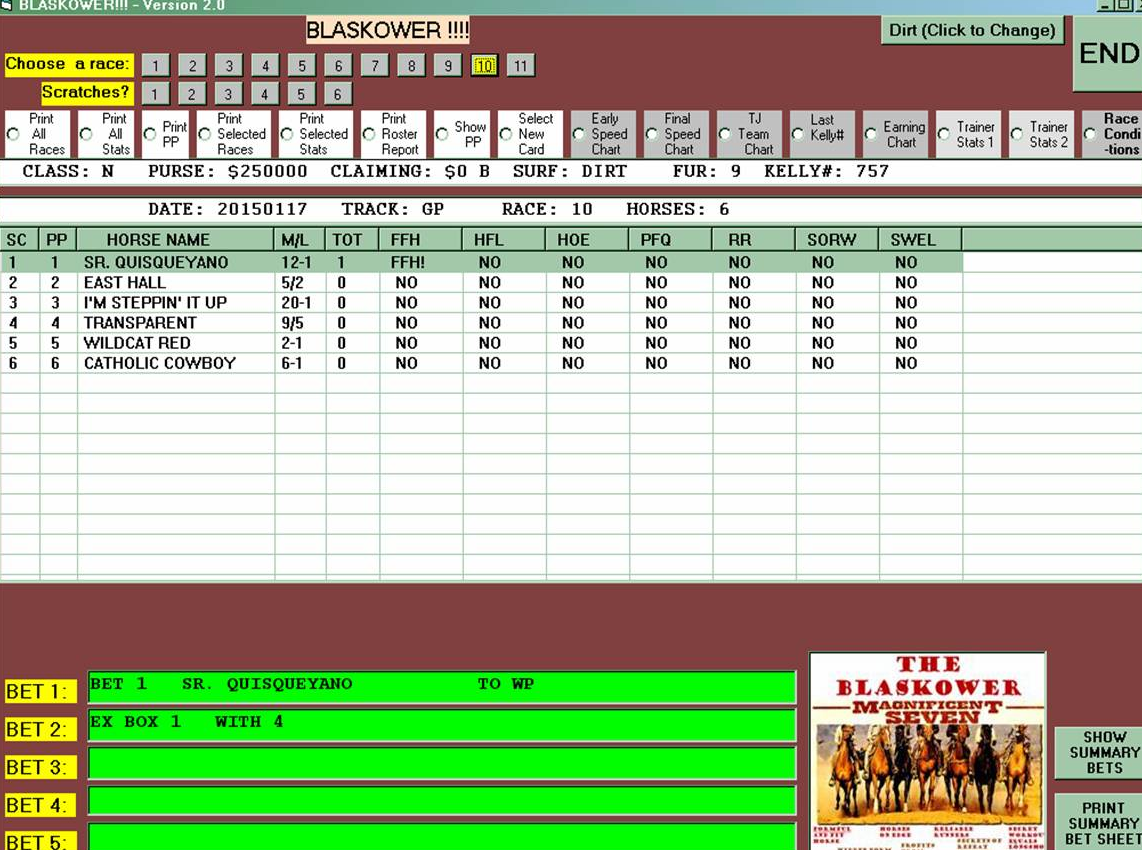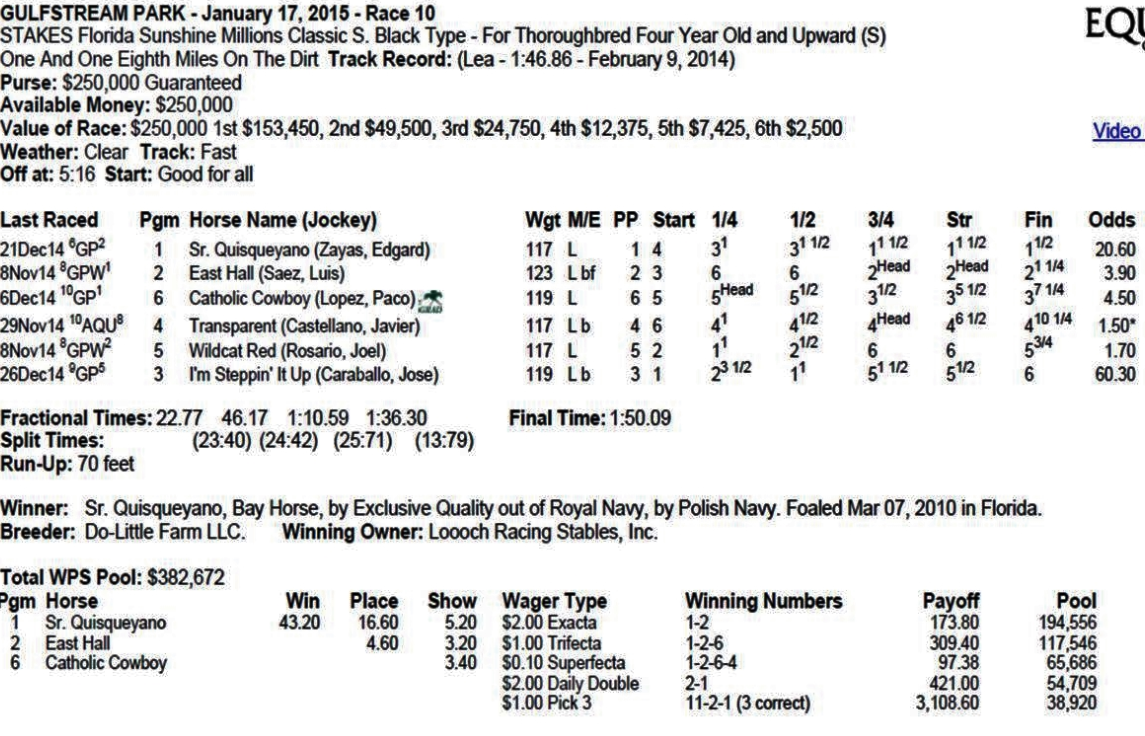 Another Cold Exacta ($73) and winning Dutch wager at Santa Anita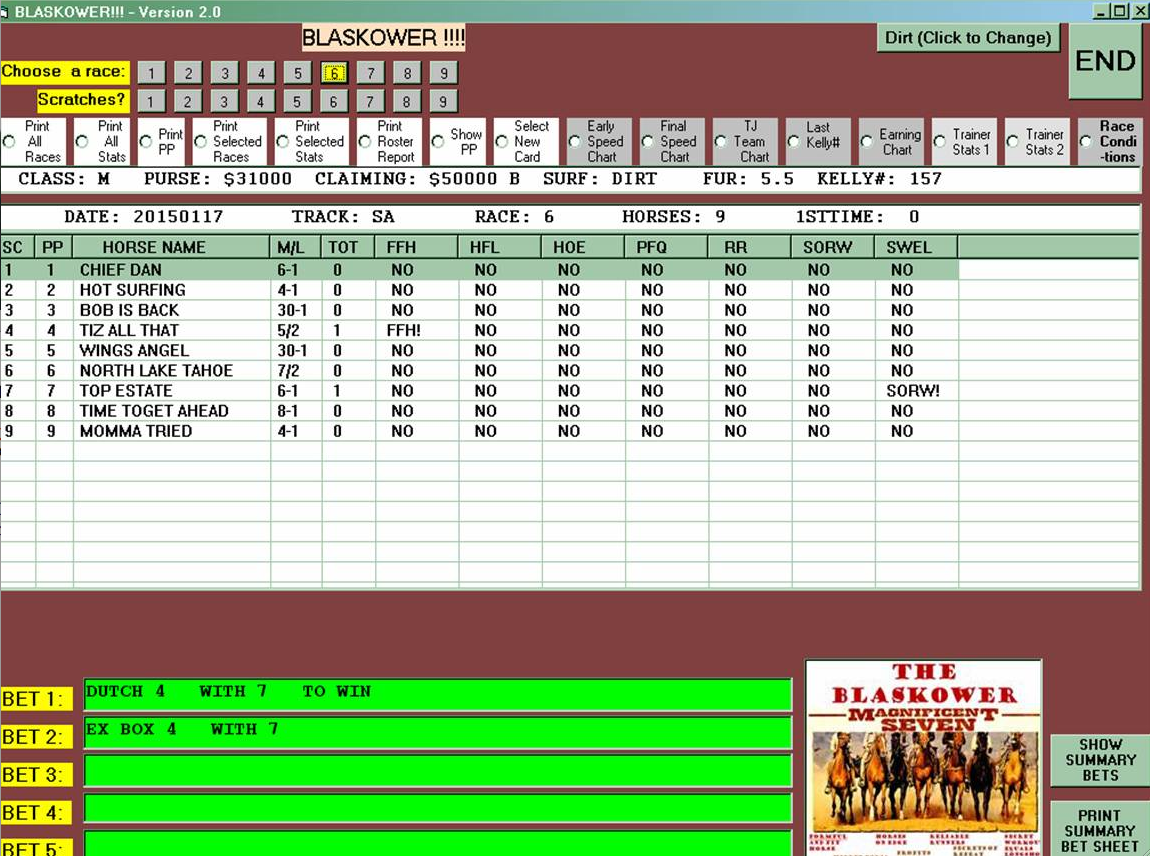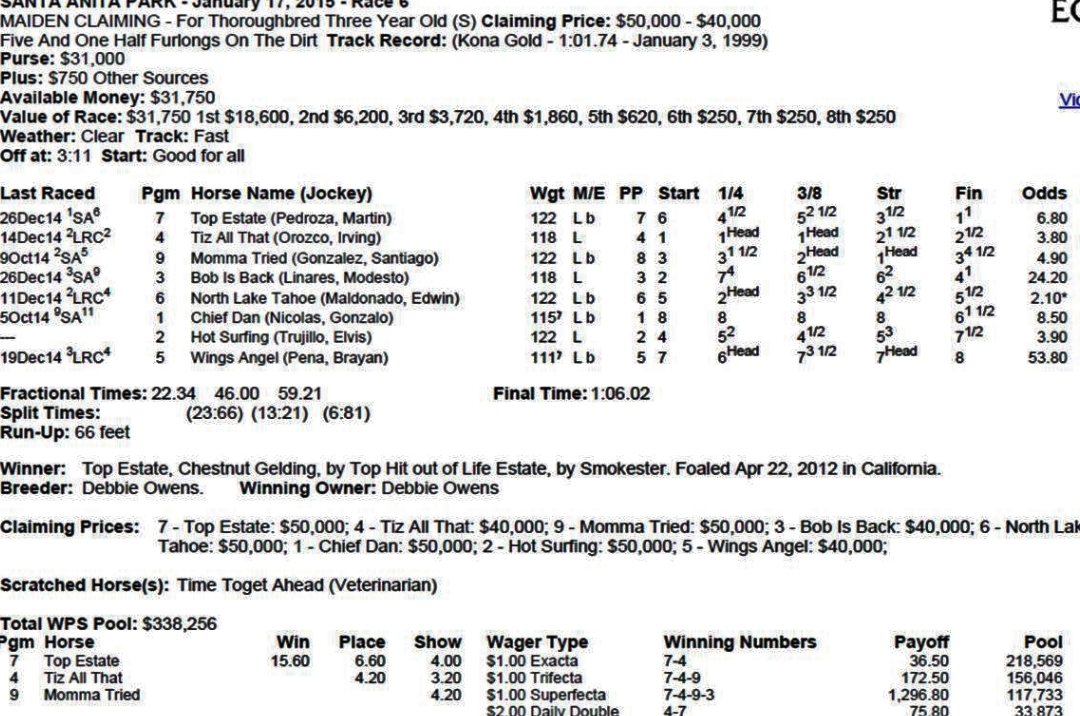 An $18 winner and another nice Exacta —  BM7 picks out the two most logical horses in a huge field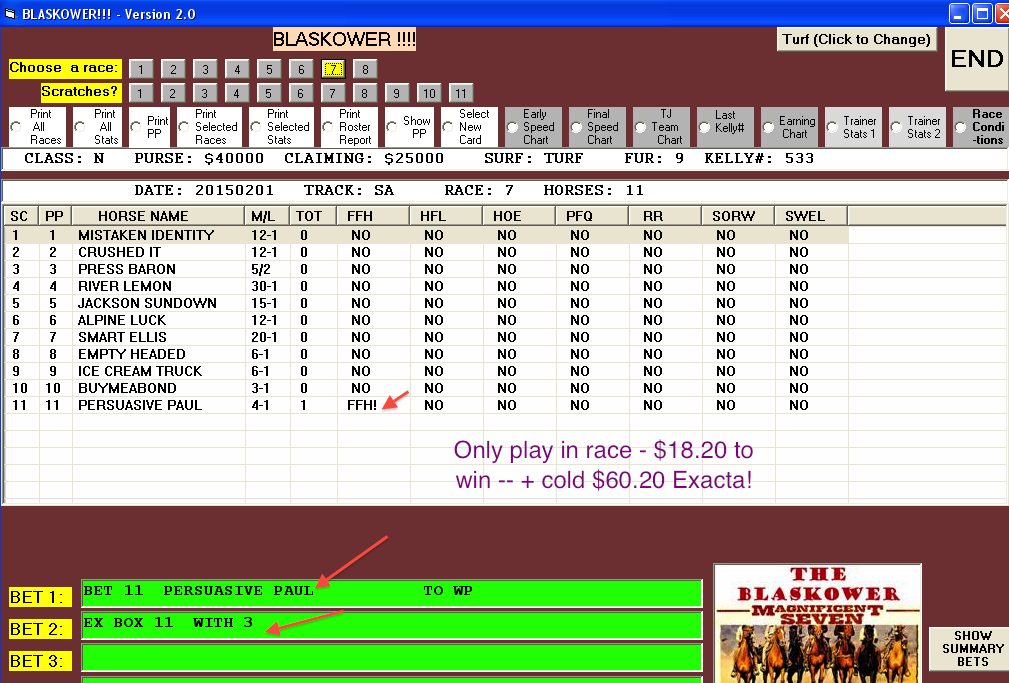 Tiny field, but the selected horses run 1-2, one of them a 19/1 shot, and the Exacta returns $56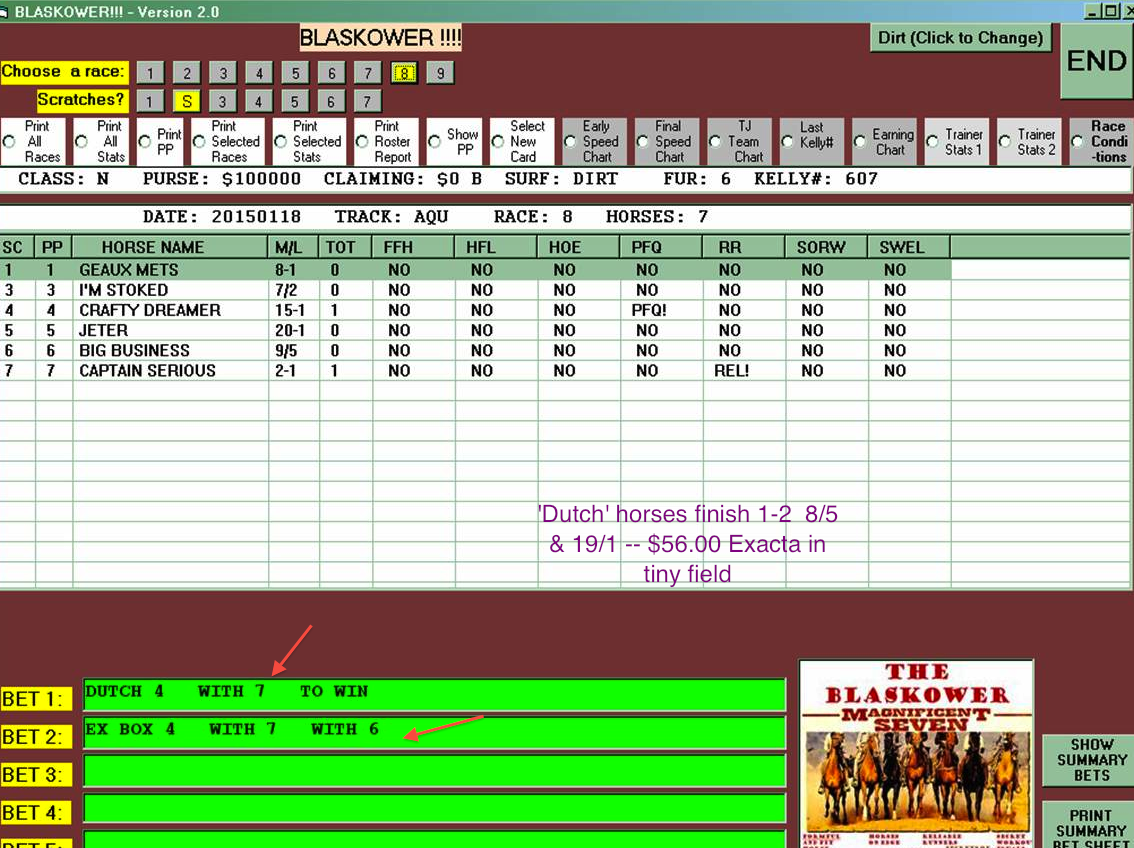 A horse totally ignored in the wagering, Caicos Express, cashes in at $64.60!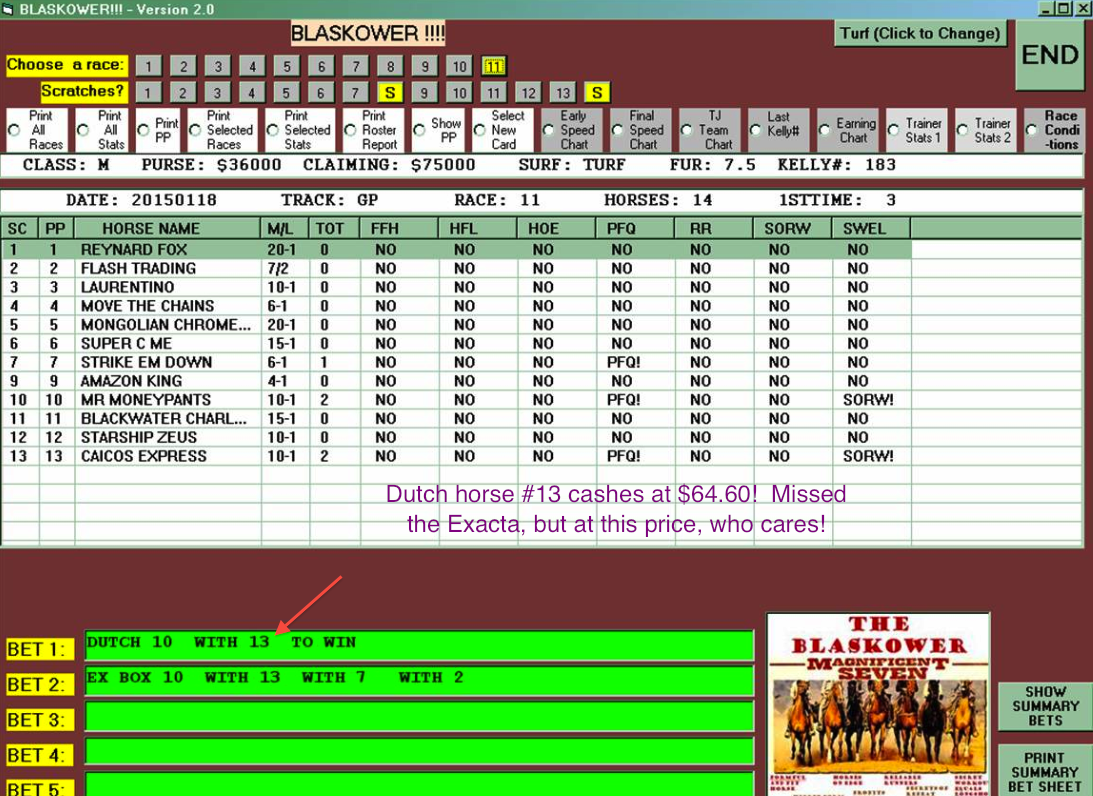 An Exacta and Trifecta hit at Gulfstream —  Profit From Quitters horse Lady Master just got nailed at the wire at 115-to-1!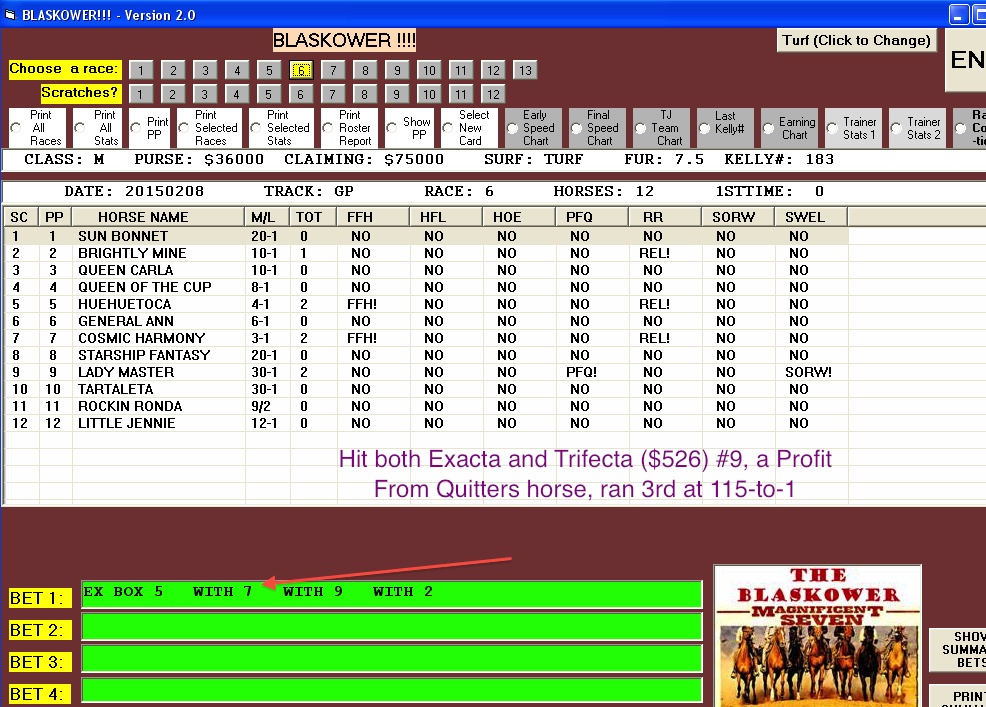 And geez, folks, they just keep on coming!  $30.80 to place on a PFQ horse (Garden Princess, below)!

Listed below are the Blaskower Methods included in the BM7 (paper/pencil version comes with software, too):
1. The Formful & Fit Horse

– finds in-form horses that may escape the eye of the general public
2. Horses On Edge

– System focuses on 7 indicators that suggest a runner is ready for a big effort
3. Reliable Runners

– locates horses who can be counted on to hit the board most of the time
4. Secret Workouts Equals Longshots

– uncovers 'workout' within a race situations – big prices the usual result
5. Secrets of Repeat Winners

– focuses on horses likely to come right back off a recent win
6. Profits From Quitters

– you know those horses who rush to the lead then fold like a cheap suit in the lane – this method identifies horses who may just forget to quit this time — see Lady Master Example & Garden Princess above
7. Hidden Form Longshots

– one of the best Longshot predictors ever – look at the first example above – Rock N Bunny!
***The question one has to ask is, again, How does any program not only show good consistency but also lands on so many HUGE ODDS horses that OFTEN hit the board?***

Well, all we can say is that this one does, and if you are just a weekend player, a track regular, a handicapping contest player, whatever, you will want to get a piece of this action. 
And at just $197, and a full money-back guarantee, what do you really have to lose?
______________________________________________________________________________________
AND, there is lots more: Look
And you can see from the screen shots below that

an incredible array of other important handicapping 'helpers' are included with the Software

, such as state-of-the-art charts (Final speed, pace, class, earnings, early speed),
up-to-the-minute precise trainer statistics,

FREE daily program (print Roster Report button)

,

FREE Past Performances to view and/or print out.

 
And a

'Summary Picks Page'

that will immediately show you the recommended plays without having to open up every individual race!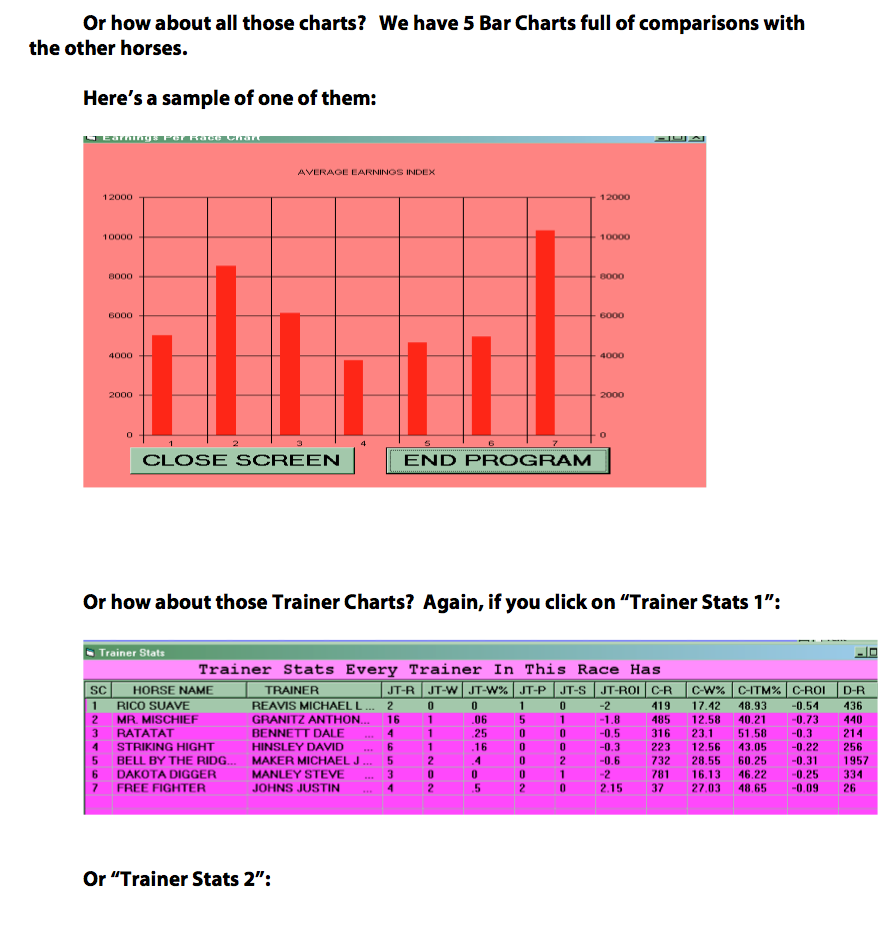 So Buckle Up for a Wild Ride and get your order in today.

  You will not be disappointed.  

Blaskower Magnificent 7 Software

– $197  

Paper & Pencil Version

( rules of play for all 7 systems) – $65 
Call us to order  1-800-696-0067
Blaskower Magnificent 7 Software – $197
Additional information
| | |
| --- | --- |
| Blaskower Magnificent 7 | Software, Paper & Pencil, eBook |