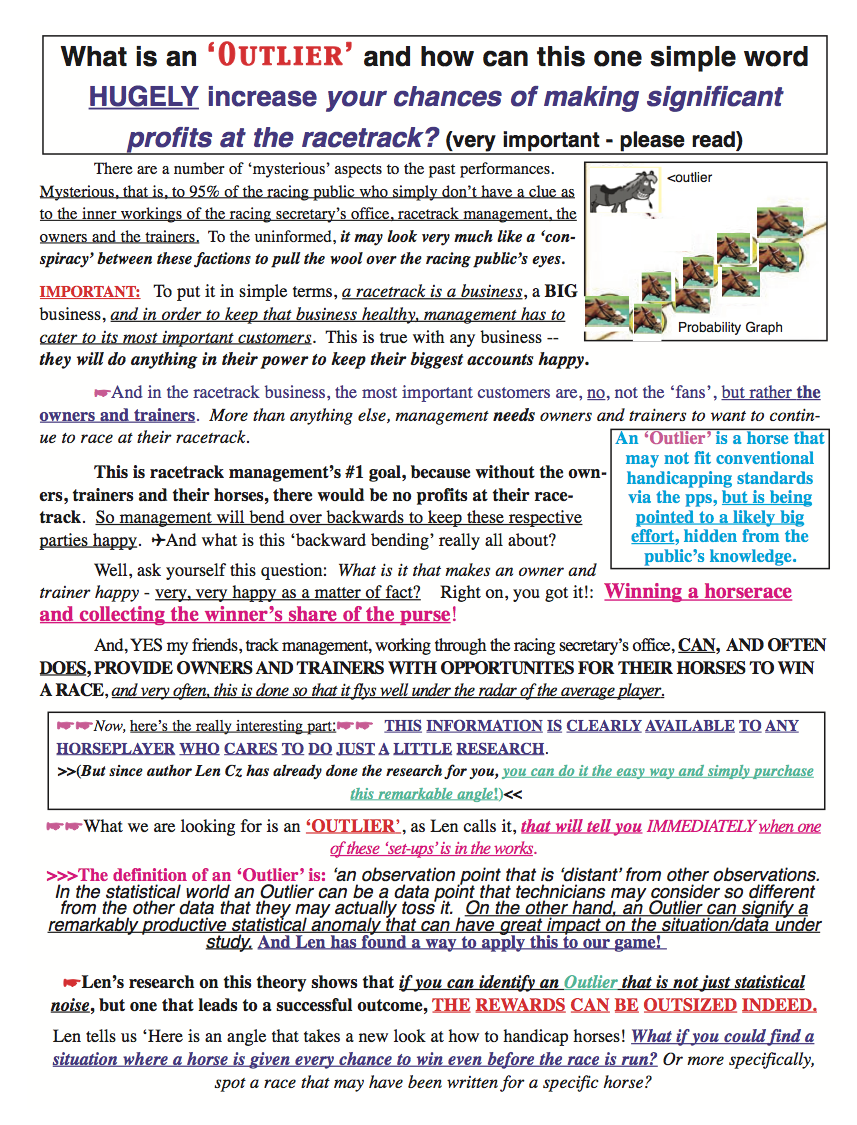 OUTLIERS – The SOFTWARE
Outliers

is designed to provide value by finding horses who are 'hidden', more or less, from the public's perception, and thus return overlayed prices.  
The best 'value' plays will be found in the Outlier Alternative Play and Outlier Price Play categories.  The Outlier Main Play can range in price from the strong favorite to a lucrative longshot.  Since the requirements are pretty still to qualify in this category, when a horse does surface it is best to play to win and place in smaller field, and win/place show in larger fields.  
The Outlier Price Play is also best played across the board, as many of these horses will fall short of the win at big odds but pay big place and show prices.  
The Alberti Profit play is a logic-based methodology and the most consistent of the four categories.  
Read the comments on the race examples which will feature additional ways to play.
Column Explanations:
R = Races the program evaluated for each horse
TOT = the total of positive points horse earned based on program logic — usually between zero and three
-1FV/-1FN thru -4FV/-4FN =  program checking for favorite status and finish status in past four races (a Y indicates horse was the favorite)
-1MD = indicates horse's margin (in front or behind) at 2nd call of last race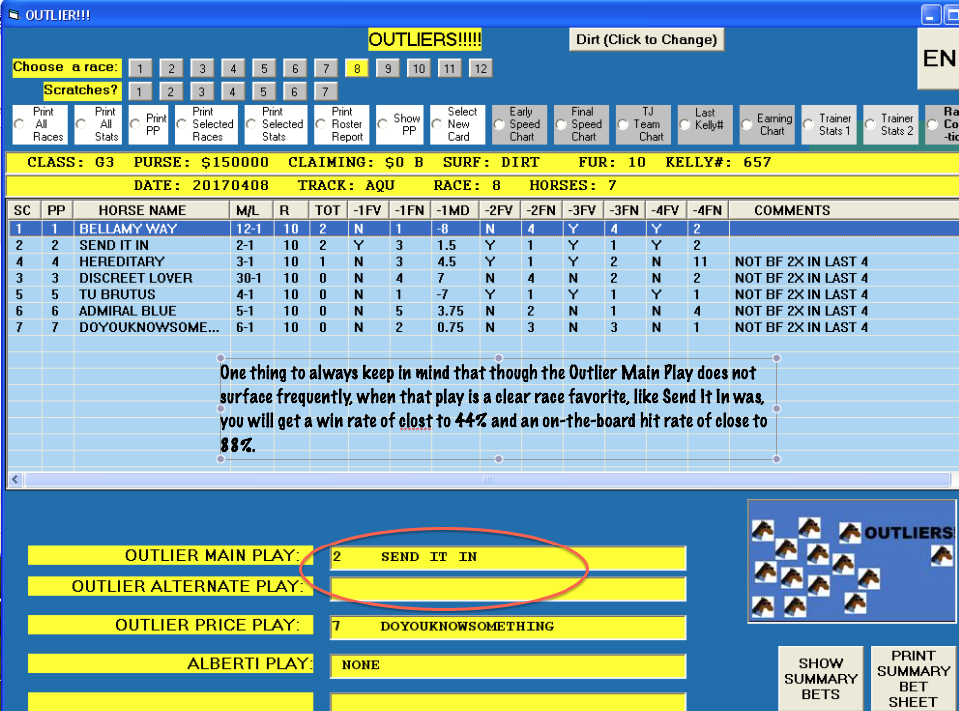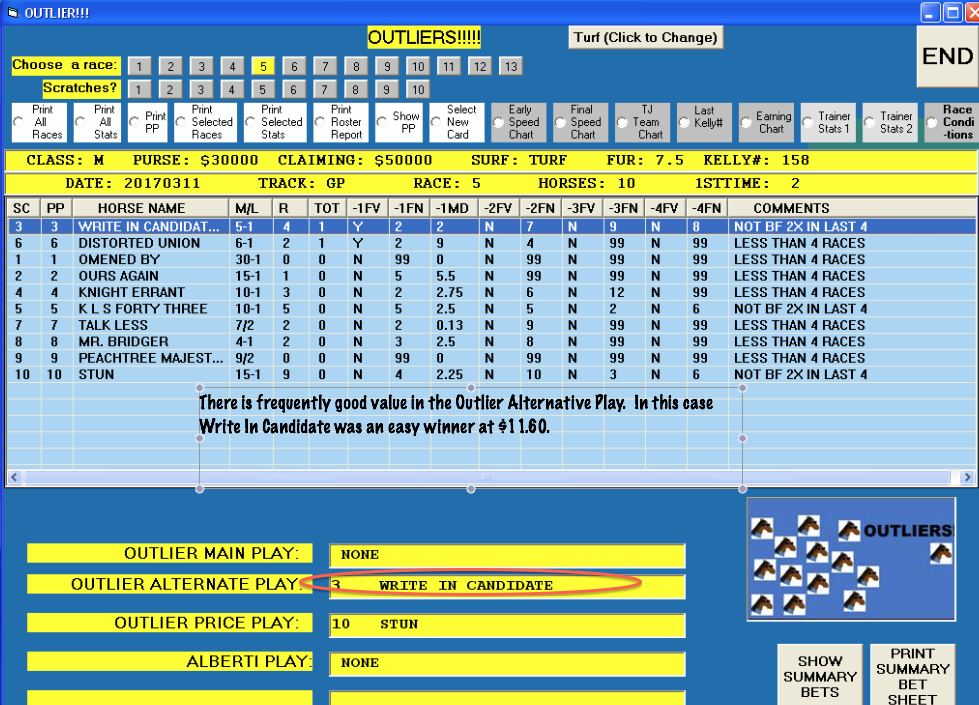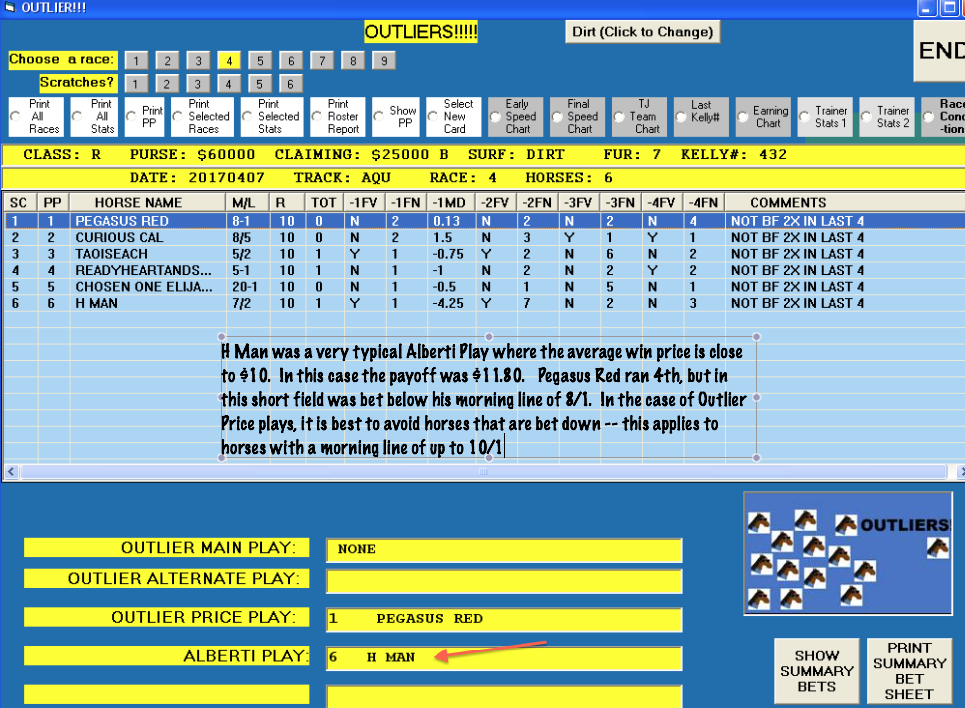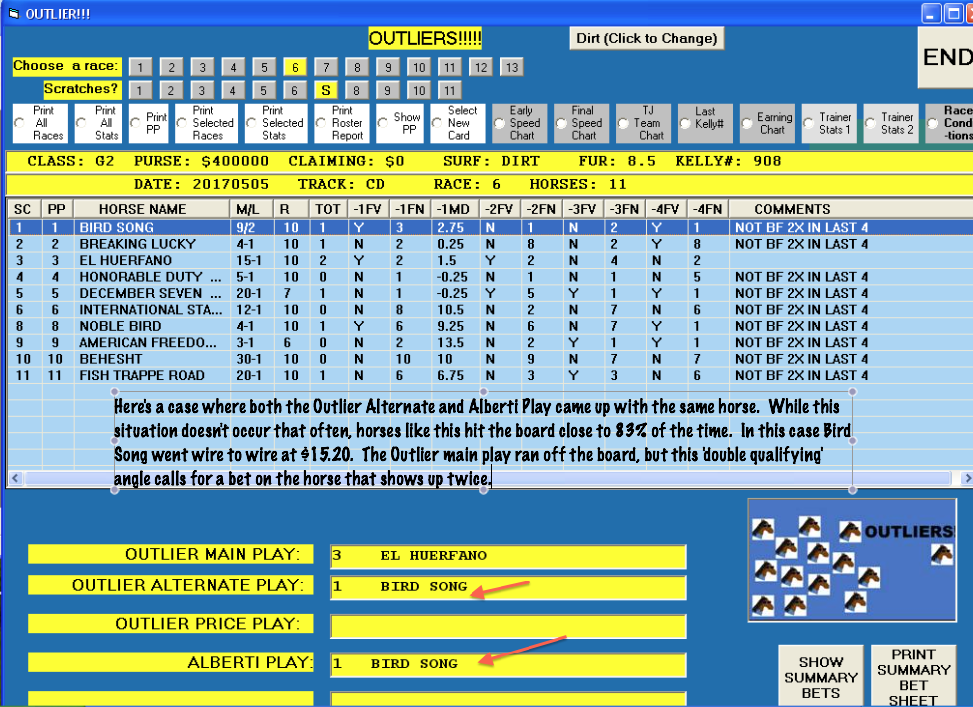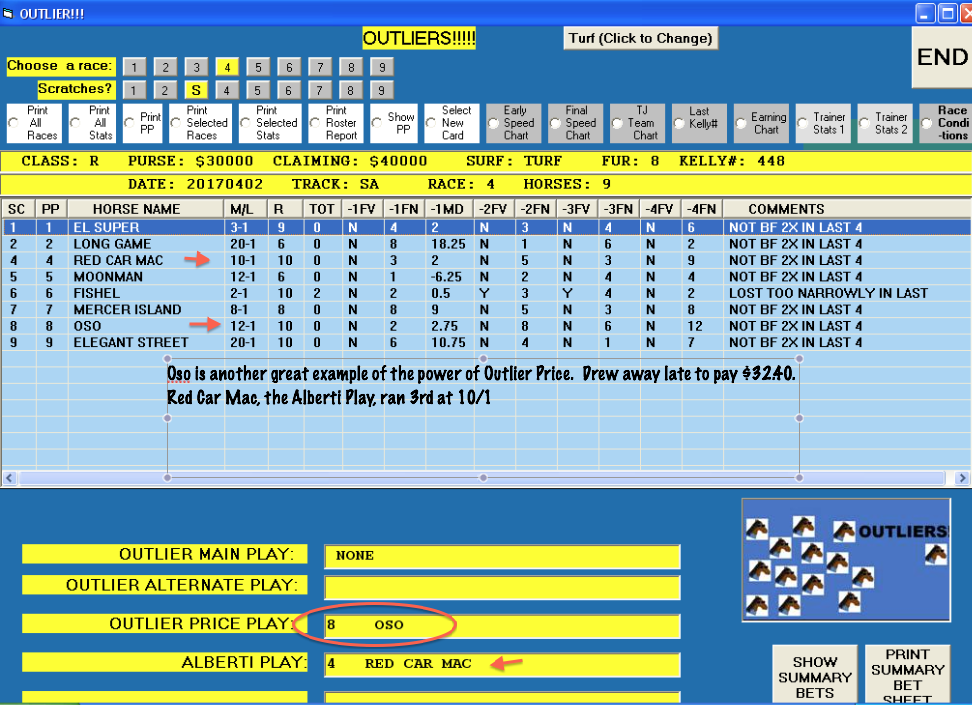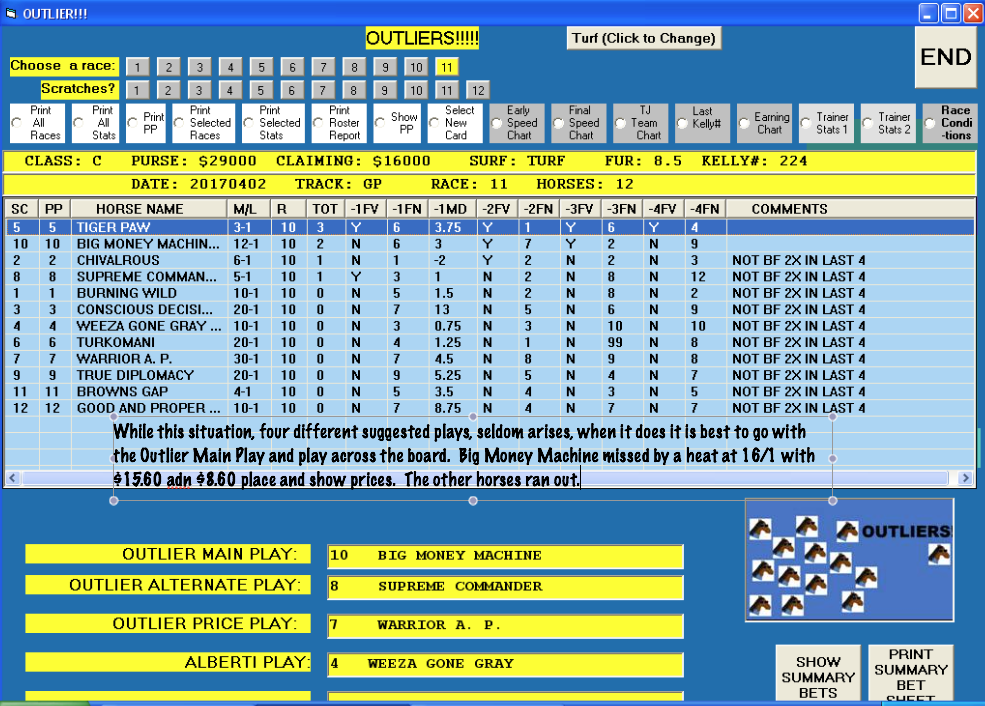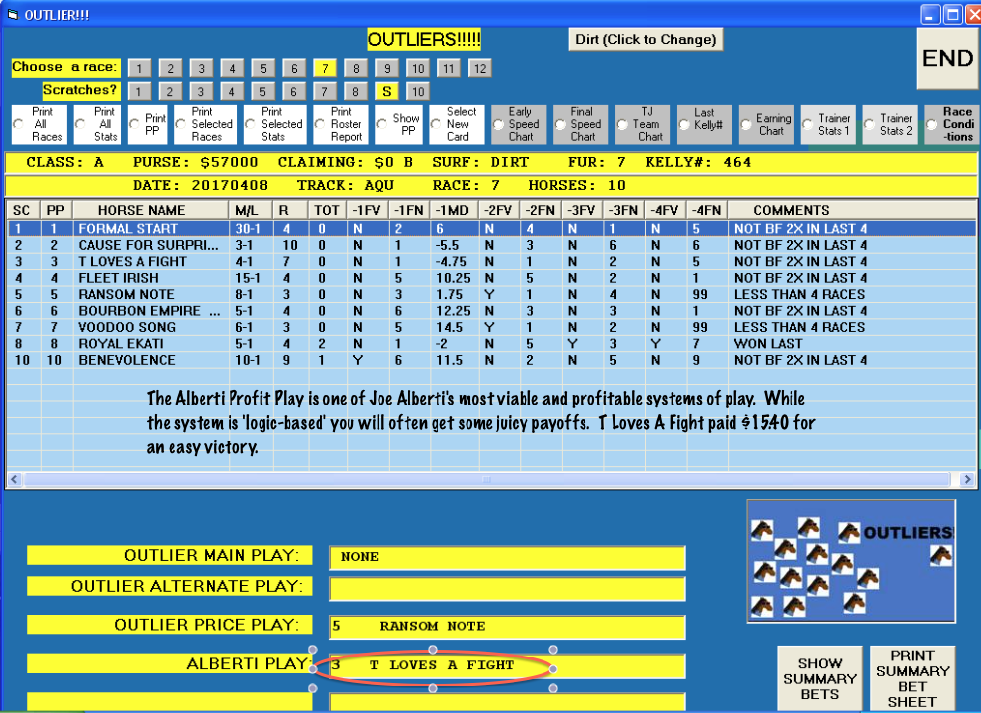 ​
If you have any questions, give us a call at 1-800-696-0067
Outliers Hard Copy  $59.50
Outliers Ebook  $49.88
Outliers Software  $128.00