Sale!
A lucrative win/place/show method that produced nice-priced horses and a positive ROI over an 1,107 race test of close to +22%.
Description
A Letter From Tom Console – A Very Special Offer for My Preferred Customers!
"I'm deeply appreciative of your confidence in my products, and now I want to do something for you….

I have recently gained access to a

no-handicapping

method of play
that

hits close to 95% of the time
–

this is totally FOR REAL!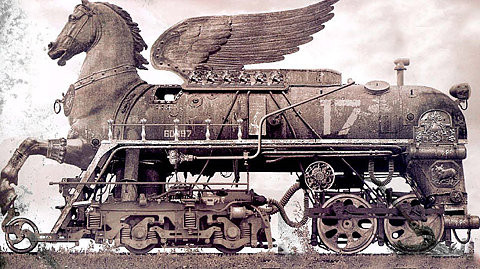 ****Also, I have now completed refining the

Walt Owen 'Legacy System'

, which was recently discovered in his personal diary."****
Dear Friends:
Thank You for your past purchases of my products. I sincerely appreciate your patronage.
Based on the number of e-mails and letters I have receive many of you are looking for more methods like my K- Speed or FG — methods that require minimal handicapping but still have a solid hit rate.
Well, here you go – I've got two real dillys to offer, and since I'm deeply appreciative of your faith in my products,
and now I want to do something for you – providing you with both methods at one low price.
This is one one of those great race track stories that is not only revealing but immensely benefits everyone who hears it.
The fact that anyone who decides to use this method of play will hit over 90% of their wagers is pretty darn amazing,
but I can tell you from my testing that I found 460 different betting situations and the hit rate was close to 94 1/2%. Oh, and did I Tell Y0u –
THERE IS NO HANDICAPPING INVOLVED!
We are talking about 'show' betting, of course,

and rather short prices,
but with this hit rate you can enjoy a flat-bet profit on one of the most conservative methods ever developed and using a modified parlay method will increase your profits considerably

.
(Dr. Anthony's Parlay Power Match, and Len Cz's Hammering The Chalk work best with method – if you don't have one of the other just ask and we will send them to you)
and, again, the most amazing part of this methodology is that it requires no handicapping whatsoever on your part.
You will be relying totally on Public Handicappers who essentially do all the work for you.
Now here's the story of how I, or I should say Dave and I, was introduced to this methodology:
Dave and I have a good friend, Pat Bartolotta, who used to work at the Meadowlands behind the mutuel windows. He then became the track mutuel manager and is now is head of the local mutual clerks union at the Meadowlands.
He told us when he was working the windows a fellow would come up to his window a few times a week and bet huge amounts of money show. 
And by huge he's talking anywhere between $10,000 and $15,000 to show on a single horse.  
Pat and this bettor always exchanged greetings but being a mutuel clerk pat didn't feel comfortable asking the guy how in the heck he managed to pick so many win/place/show horses (the horse often won, by the way – @53% of the time).
So pat tells us since he's been stationed in the union office upstairs he seldom gets the chance to mingle with the crowd.
But a couple of weeks ago he ran into the big show bettor, whose name is Sal, by the way.  Pat thought it wouldn't hurt to ask, so he popped the question:
'When I was behind the windows, I figured you were the best handicapper in the world — I know they are usually short prices, but how in the heck do you hit almost all of them? I always wanted to ask.'
Sal said, 'I'm not a great handicapper – in fact I don't handicap at all. I use an old Lou Holloway angle that I learned from him during a seminar years ago. I just look here (Sal pointed to the Public Selectors page of the Daily Racing Form) — it's a simple formula – really. Here, the 5th race – look, the #4 is a play.'
Pat tells us
"So he gave me the formula he uses, right on the spot, and it seemed so ridiculously simple that I said to Sal 'you're kidding me, right?'"
and Sal shoots back, 'no, this is all there is to it — watch the #4 in the next race – – I'll jump off the ledge in the grandstand if he doesn't run at least 2nd!'
"So, we watched, and sure enough, he did run 2nd at 9/5, missing the win by a head. So Sal got back off the ledge! and said,
'Seriously Pat, — the guys upstairs are doing all the work — I once had a streak where I cashed 24 of these bets in a row –
and I've had lots of 15, 16, 17, etc., cash-n streaks. I had a runout of two, only once, ever!"
And when pat told me what the method involved I also said 'You've got to be kidding!'
But he wasn't, and Sal certainly wasn't, so I went back over dozens of Racing Forms to check it out and, like I told you above, @95% of show bets were cashed — 74% place and 53% win.
Best overall return, especially when using a simple parlay method like I mentioned earlier, was on the Show.
So, I now have this method written up in easy-to-understand form, with examples, and am offering it to you at a price of about 10% of what is should be given the fact that you can count on this method making you steady pocket-change or more from this day forward.
**T

here are other great advantages to owning a method with this kind of accuracy:
since qualifiers win over 50% of the time they make great 'singles' in pick 3s, 4s, etc.
You can never leave these runners out of exacta/Trifecta/superfecta boxes since they will be part of the picture close to 95% of the time (0ver 95% when talking superfectas).
And…..
**Also, as you may have read in one of Dave Powers or Len's recent letters, years ago Dave and len purchased the rights to all of walt Owen's methods. They received a box filled with published and non-published Owen methods, including a several hundred page soft-bound 'Diary' where Walt made notes and entries of thoughts and observations while he was actually at the track (hot dog mustard stains a handful of the pages). I borrowed the diary for reading and enjoyment purposes and hoping, of course, that I would pick up some tips from the 'Master'.
so as I'm paging through the diary I keep seeing these symbols scribbled with

blue ink

pen: 1/2/3=i.w.i.P *4.
I had no clue what this meant and figured I never would since Walt has since gone to that great racetrack in the sky, until... I got to a page where there was a brief explanation of the formula.
Hmm, sounds interesting, I thought, but I couldn't quite figure out how the horse became the final pick based on the sketchy info.
It bothered me for weeks, and then I saw some- thing on, believe it or not, an old Peter Gunn TV show, a real 'aha' moment, and I suddenly knew what to do.
I took a look at RPMs Master Consensus program, which I love, and found what I was looking for. 

Adding it to Walt's formula made the system, which I named the
Walt Owen Legacy System,
a lucrative win/place/show method that produced nice-priced horses and a positive ROI over an 1,107 race test of close to +22%.
and it's dirt-simple to figure.

**So, bottom line is that you are going to receive both methods for one very low price —
you will fall in love with both of these methods, I can promise you that.
                                                                                            Both methods for just $48!
Order Toll Free at 1-800-696-0067, mail in the order coupon or go to the website:
www.rpmhandicappinggiant.com
any questions, give us a call. Thanks so much, Tom