$44.88 – $79.50
The TRAINER/OWNER BENEFIT SYSTEM!
Description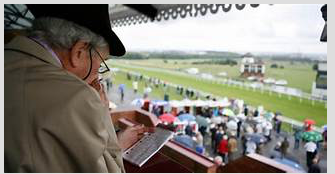 A Racetrack Insider Shows You Exactly How to Spot Stable 'Coups'!
And It Works! 

At All Tracks!

 

At All Levels of Racing!

$10 & Up Payoffs are the Norm, Not the Exception!
Let's Listen to Carl:
"The Owner's Benefit System has been very good to me, both for winning purses and, especially, cashing big bets.

  I don't want to tell you exactly how much I bet or won,

but I will tell you that if you based it on a $20 win wager, over my first three years of betting this system, over $50,000 was realized. 

After I sold my last racehorse and got out of the business, I took a few years off to travel, but then about 8 years ago the 'bug' bit me again, and I again began betting the system again,

and was pleasantly surprised to see that nice profits were still being realized.
"The system is based on the most important factors in racing

— finding capable horses that are entered especially for the owner's (or trainer's) benefit — to give them the opportunity to cash a good-sized bet as well as a check for winning the fat end of the purse.
"Most players, and all horsemen, know that most horses do not earn enough purse money to pay for their keep. 

The costs are very high and can run much higher if the animal becomes ill.
"To help balance the books, a clever trainer will look for a spot where his charge has a substantial class or condition advantage, and give the horse one of more races to 'tighten him up' for a maximum effort. 
I

t is important that the horse does not run too well in his prep race because too strong an effort would tip his good form and hurt his odds in his next start.
"There are two types of Owner's Benefit Plays — Best Bets & Regular Plays.  As you might expect, the Best Bets win more often.  Regular Plays win about the same % as favorites, but at higher prices."
T/O Paper Version   $49.50
T/O Ebook  $44.88
T/O Software  $79.50
Additional information
| | |
| --- | --- |
| T/O | software, Ebook, Paper |