Description
But on the upside, many players now in their golden years have been using knowledge to stay ahead of the game that they acquired in the golden years of racing. 
And, being the largest major vendor of handicapping products in existence, we have been graced with several of these winning methodologies from folks who either wanted to make a few extra bucks by having them published or simply wanted to share and/or have us do a thorough test on them. 
We have, in our inventory, some downright serious profit-making methods from the likes of Lou Holloway, Rudy Bilotta, Walt Owen, etc., etc.  Remember, these are guys who didn't have computer programs, or published trainer/jockey patterns, or bias stats, etc.

 
They basically flew by the seat of their pants and were able to make money from a game that offered the truly knowledgeable a way to either make, or add to their income

.
 
++++FREEEEE!!!!!!   The Best Round Robin Strategy We Have Ever Seen!!!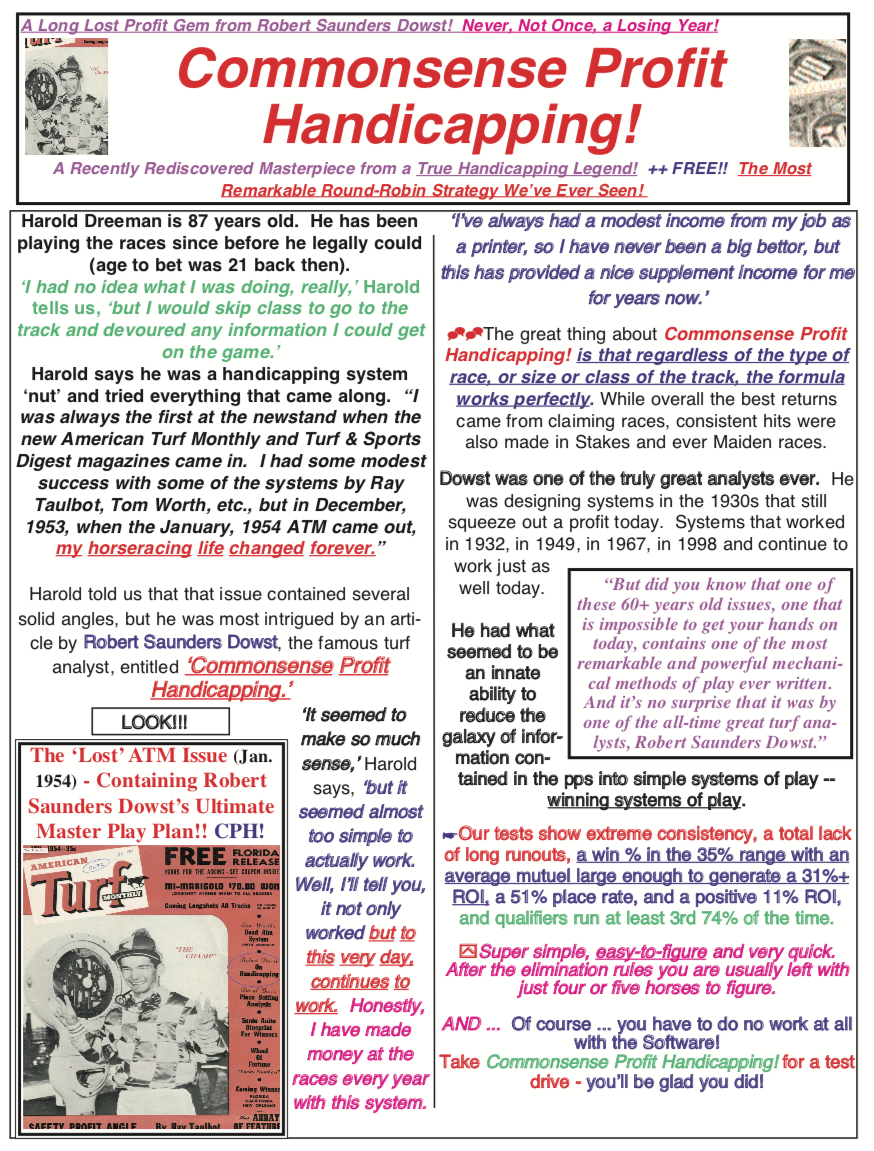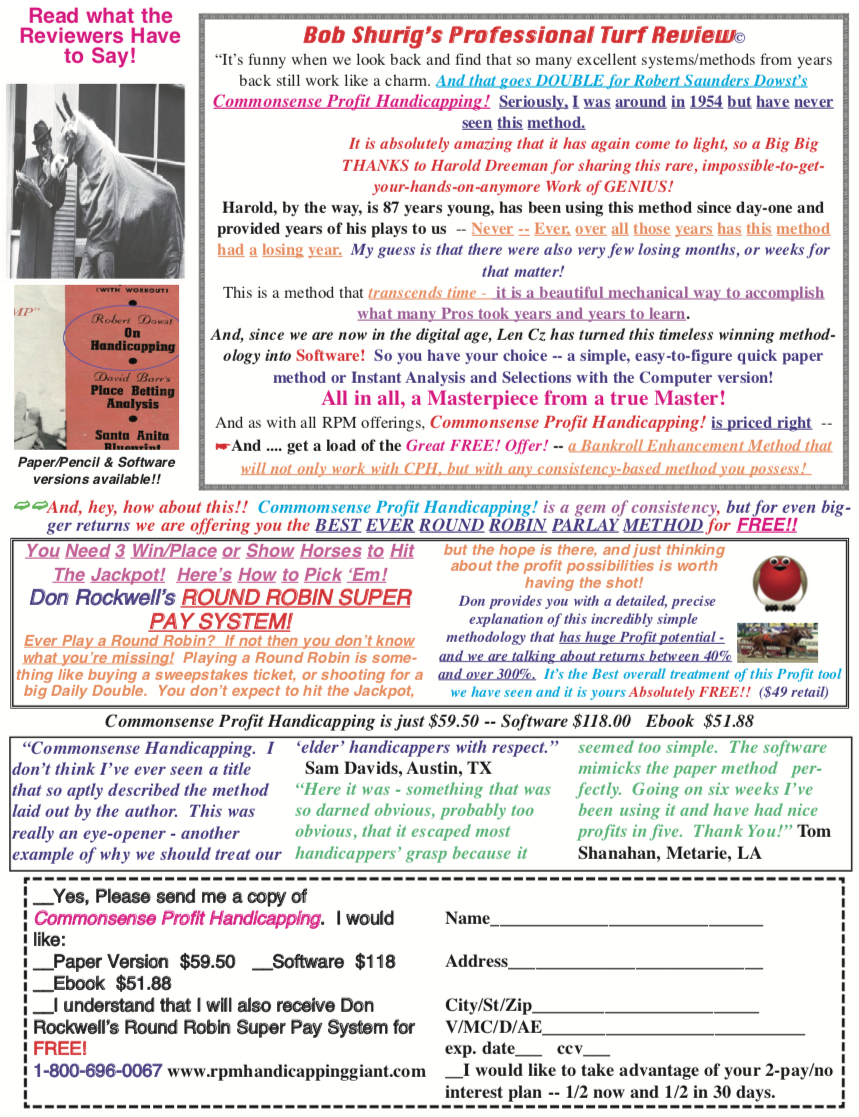 The Commonsense Software!
Instant analysis – with all the features that make RPM Software programs the most popular by FAR in the Industry!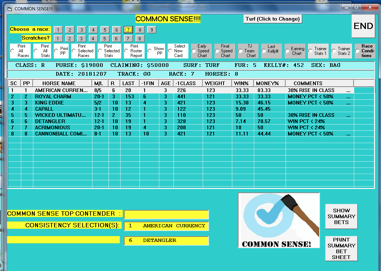 1-800-696-0067
www.rpmhandicappinggiant.com
Commonsense Profit Handicapping Paper Version  $59.50
Commonsense Profit Handicapping Ebook  $51.85
Commonsense Profit Handicapping Software  $118.00