$88.88
Positive Expectancy Handicapping!
PLUS — FREE!!! The PLAY THE BEST HORSE SOFTWARE PROGRAM!!
Supreme Consistency

,

Above Average mutuel prices

and

a very accurate 4-horse Exacta box algorithm.
Description
Positive Expectancy Handicapping!
☞

PLUS —

FREE!!!

The PLAY THE BEST HORSE SOFTWARE PROGRAM!!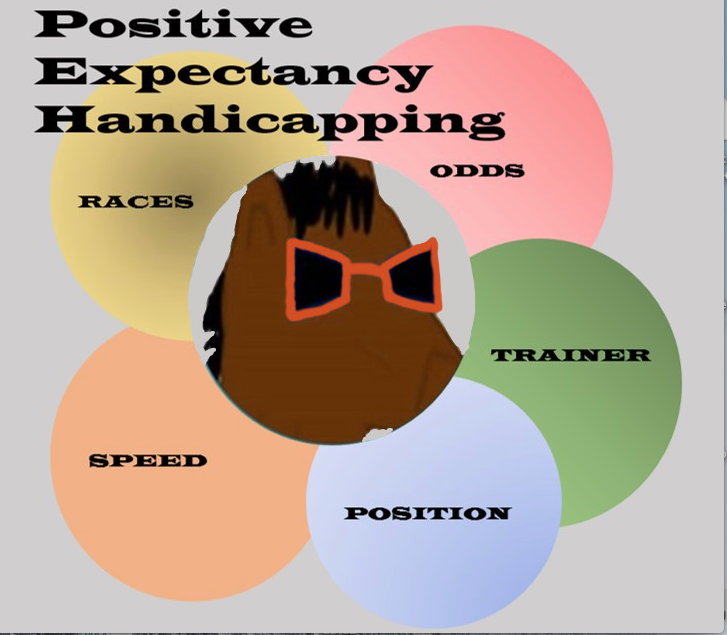 So what if you take five of the most critical handicapping factors:
Recent Races
Recent Odds
Speed
Running Position
  Trainer
 and then

'weight'

each factor, based on the author's research, and then combine them to forecast the most likely winner/in-the-money horse? 
Well,

Tapper Shroud

(his real name!) of Pittsburgh, PA, has done just that. 
While we have seen and programmed systems that include these factors,
we have not seen it done quite this way,

☞

and the result is

supreme consistency

,

above average mutuel price

and a

very accurate 4-horse Exacta box algorithm.
The Concept of 'Positivity'
A good  dictionary definition:  'Positivity is the act of

training

your brain to think and respond to situations calmly and optimistically. It takes time and a little effort every day, but the rewards can be life-changing. The definition of positivity is only helpful if you can put the words into action.'
So, how does this relate to producing successful, accurate handicapping software? 
Very simply, a computer is a very accurate simulation of the human brain. 
It can process tons and tons of information virtually instantly where the human brain can only handle small amounts of data at a time.

  In addition, while both the computer and our grey matter 'learns' and uses that learning to 'train' to respond to future situations, it can take years to train the human brain/mind, but the computer discerns and recognizes positive patterns almost immediately.
"Thanks, as always, for letting me test PEH and PTBH.  As I may have told you before, I am a conservative player and love Consistency.  Both of these programs are super consistent, and PEH strikes some nice prices and Exactas as well.  You guys just keep coming up with gems – thanks so much!" Bert Peters, Baltimore, beta-tester #3
"Great hit rate, win, place and show, and love the Exacta box algorithm on PEH.  I know how hard you guys work on these programs, but all that hard work definitely pays off!"  Tom Console, handicapping author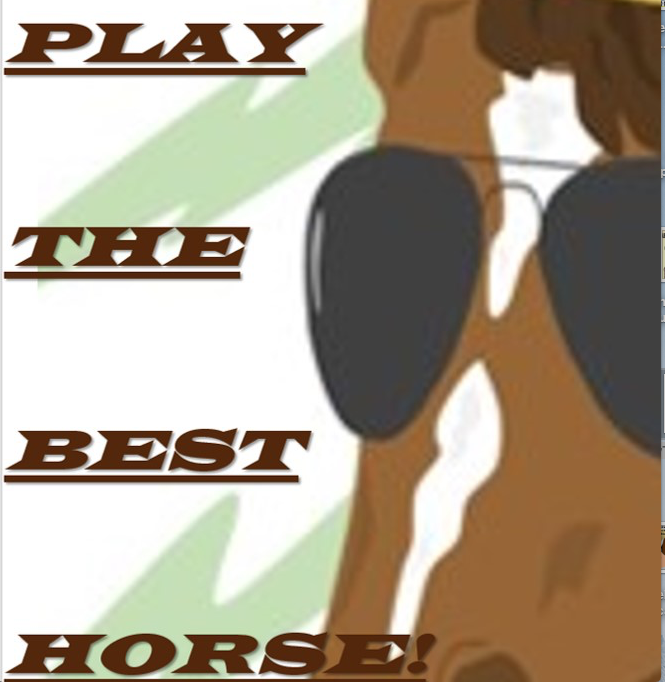 Play The Best Horse!

is a
Super Spot Play Method

based on an idea from

Joe Alberti

.  Often there is only one or two plays per card,

but your win rate, at all tracks, will be close to 46%

. 

So you can rely on this program to, indeed, provide you with the Best Horse to play.

  Prices will normally be in the 8/5 to the 5/1 range.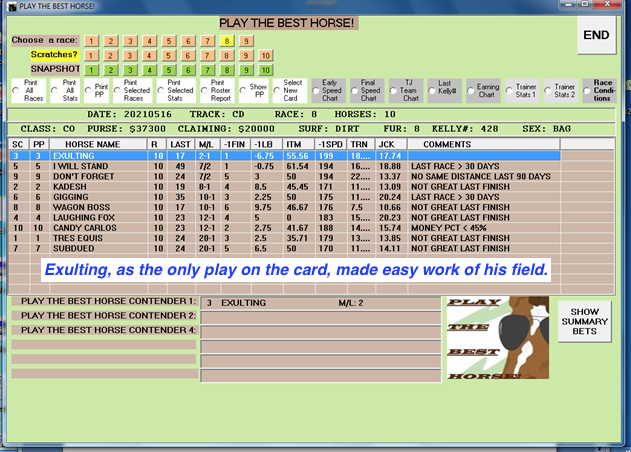 You have to be patient with this one,

but the overall ROI using all U.S. tracks was +22.3%.

 
And the great thing is, when you purchase
Positive Expectancy Handicapping!

,

☛

it won't set you back a dime, because we are including it

Absolutely FREE!!
So give us a call at
1-800-696-0067

or order from our website. 

And, of course, call us with any questions you may have.