Description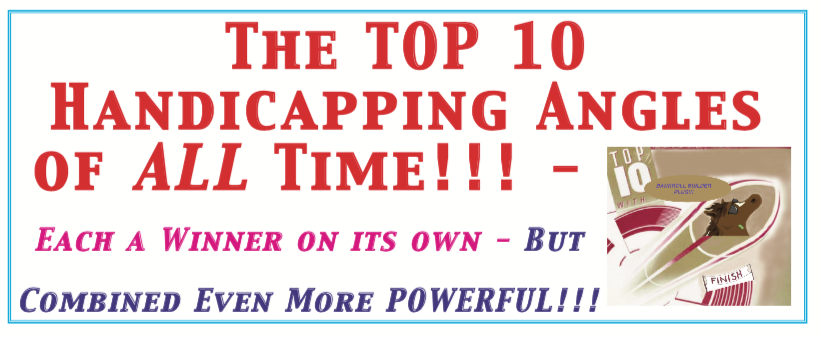 >>>

We got this email from longtime customer Mark Kurtz.  It was titled:  Amazing!! The Top Ten Best Angles Software!!
Dave / Len,
I just wanted to let you guys know that I ran a 3-day paper work out on Gulfstream Park and Fair Grounds for December 13 -15, 2019 using the TOP Ten Best Angles Software. The results of playing $5.00  x 4 horse ($60 wager) or 5 horse ($100 wager) Exacta Boxes are truly astonishing!
I use the TOPTEN EXACTA BOX SELECTIONS plus one of the LOGIC BOARD SELECTIONS.  I go with the top LOGIC BOARD SELECTION if neither are in the TOPTEN EXACTA BOX SELECTIONS for a 5-horse box. If the top LOGIC BOARD SELECION is in the TOPTEN EXACTA BOX SELECTIONS, I then use the second one.  If both LOGIC BOARD SELECION SELECTIONS are in the TOPTEN, I then box only the 4 x TOPTEN SELECTIONS.
One additional set of rules I use before making the wager is for tote board odds requirements as follows:
4-horse box:  3 of the 4 runners must have closing odds of 10-1 or better; and,  5-horse box:  4 of the 5 runners must have closing odds of 10-1 or better.
Using the above rules, I limit my plays but had net paper winnings of more than $6,000 for playing the 2 tracks over 3 days!!!  Truly an unbelievable program and you guys should be commended for putting this one together. The many other RPM programs I've been using are good, but nothing like this one!
I've tried for many years to find a way to consistently hit longshot exactas and it looks like my dream has finally come true!
Thanks so much for helping me find what looks like a way to significantly supplement my income.  I'm hopeful it can help me enjoy my golden years!
Regards,  Mark Kurtz
☛

"WOW!  These are some of the best researched, profit making angles I have ever used – and I am totally surprised at how simple and quick they are.  Over a span of 6 days playing four tracks I hit three horses that paid over $35, four that paid between $22 and $34, seven that paid between $12 and $21, several exactas/trifectas (including a $1,171 Tri – four horse box) and several others at shorter prices.  This is a goldmine in the right hands, i.e., players who can stick to the rules and make every play when it comes up.  Really glad you were able to get the rights to publish this!"  Pat Bartolotta, Union Steward, the Meadowlands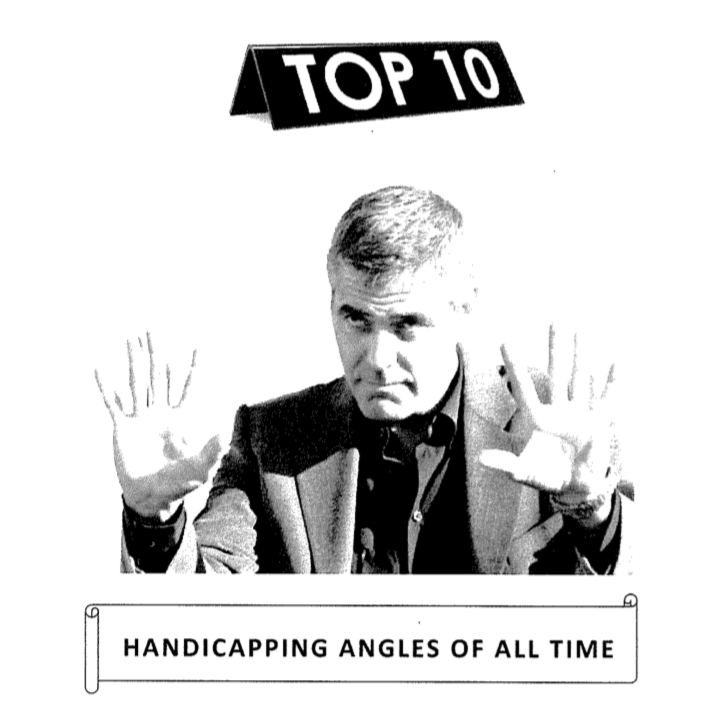 The Authors

–

Two Longtime Professionals Reveal Their Most Profitable Angles – To YOU!!
Rod Young – Professional; Trainer Angle Specialist

Rod founded Turfdom in 1994, a service that provides players with handicapping info regarding pin-point trainer stats and other related publications. 
A top professional handicapper and horse owner, Rod is a spot-player who specializes in cashing bets on price horses with distinct, proven trainer angles. 
☛
Trust us when we tell you that by using Rod's angles, you will likely cash in on more double-digit win/place horses in the next month than you have in all your horseplaying years. 
Rod was instrumental in allowing us to publish these angles as he was awarded all the rights to them earlier this year.
The Remarkable

Tim Osterman

– a One of a Kind Handicapping Genius!

Tim was a fixture on the Southern & Northern California circuits for close to 50 years prior to his passing in 2014.

  I worked with Tim at Today's Racing Digest, the popular national publication that was founded by Bill Saunders in 1971.
I can honestly say that Tim was the best handicapper I have ever known.
>>

Tim never seemed to work that hard at handicapping but consistently got fantastic results

– I would call him a
'Natural'

— 

he seemed to have a knack to immediately identify the likely winner in the races he chose to play. 
☛

I remember the day that he cashed in on a

$96,000 Pick 6

at Hollywood Park — we were all there that day and Tim said he was putting in a $96 ticket and did anybody want in on it.  The three of us declined, much to our dismay – though Tim sprung for dinner at a great restaurant that night.
Tim had a handicapping selection service for Northern California in the 1980s which I subscribed to.  Living in San Diego, there were no racebooks in those days so I would drive down to Agua Caliente in Tijuana to make my bets. 
☛

Get this!: 

I was winning so frequently that management made me go into the back room to make my bets where other players could not look over my shoulder.

  Then, after taking down about $9,500 in 12 days, they told me I was no longer welcome.  I was forced to find a bookie in my area to make my wagers – and while the rest of the 53-day meet was not as profitable as the first 12 days, I nonetheless pocketed close to 19 grand thanks to Tim.
Tim stopped his service a couple of months later, saying the stress that came with trying to produce profits for his clients became too much for him.  Even though he provided his subscribers with profitable results he said he got so depressed when even in a short in a losing streak, feeling that he was letting his customers down, that he just couldn't handle it anymore.  So he went back to what he was happiest at, handicapping for himself —
☛

Tim was the first handicapper I met that was making a living, a decent living, from betting the ponies. 
"I really appreciate the fact that you are offering the Top Ten in software.  While the methods are all very easy to figure – I'm at the age where I just want to click my mouse a couple times and come up with all the plays.  And I did catch Tale of Mist at $42.40!  Thanks!" Dave Levy, Tulsa, OK
The Top Ten Best Handicapping Angles of ALL Time!!
belongs in every serious player's library ('serious' about making money, that is).
Where else can you find Consistency, Big Prices & Super Exotics Prices all in one neat Package?
And The Top Ten Best Handicapping Angles of All Time! is priced within everyone's reach.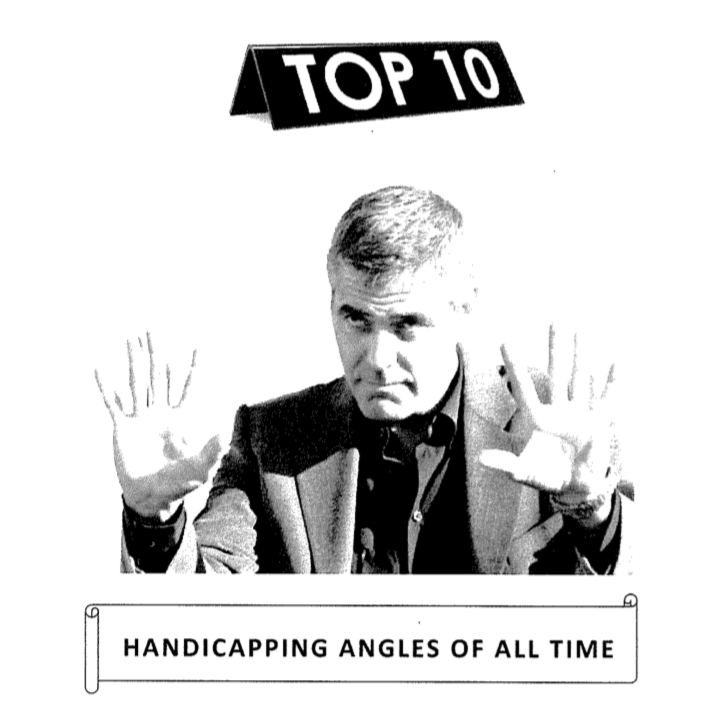 Just
$49.50

for the paper version,

$44.88

for the

Ebook

and

$97.50

for the

Software!
Call us to order at
1-800-696-0067

or order from our website.
And of course, all purchases come with a full money-back guarantee
Call us with any questions.
TopTen Paper   $49.50
TopTen Ebook  $44.88
TopTen Software  $97.50
Additional information
| | |
| --- | --- |
| TOP 10 | Paper, Software, eBook |