$55.00 – $111.00
Mike Lovetere's WINNING WITH WINNERS! Software Program
'The principle behind this methodology is so darned rock solid  –  repeaters have been one of the mainstays of professional handicappers profit ledger since the 1930s –  but Mike Lovetere has raised this lucrative concept to new heights!' Bob Shurig, Handicapping Author
+++Mike's

The PRO-Ficient Bankroll Management Plan!
FREE!!
Description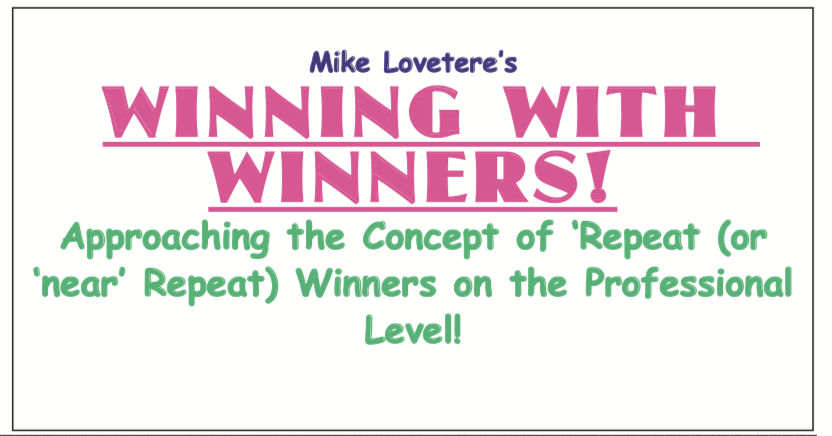 ——————-
  Well, Professional handicapper Mike Lovetere has found a very effective way to do just that. 
>>>

About a year and a half ago we made a commitment to seek out systems/methods/software from true, real-life professional players, and Mike Lovetere was the first to provide us with his private methods.
'I have been using these since the 1970s', Mike tells us.  'And they have proven to be the most dependable and profitable spot plays in my handicapping arsenal.  I actually thought a couple of them were maybe too difficult to program but, as usual, Len Cz got the job done!'
Mike has authored some great products like his Precision Profit Play! software, as well as his Triple Threat! and Trainer Genesis! programs, and you will find his

Winning With Winners!
equally adept at locating solid, ready to win runners.
'The weird thing', Mike tells us, 'is that when I first landed on this angle, my biggest handicapping weakness was identifying horses who were in good form.  I had a difficult time telling if the horse was in good form, or if the trainer wanted the public and other trainers to just think it was in good form.
'But a fellow Pro provided me with some excellent tips on how to separate the form contenders from the form pretenders.  My repeater angle methodology was already solid, but now with the 'hidden' form angle added in, the wins, and especially the big mutuels, really started adding up!'
Screenshots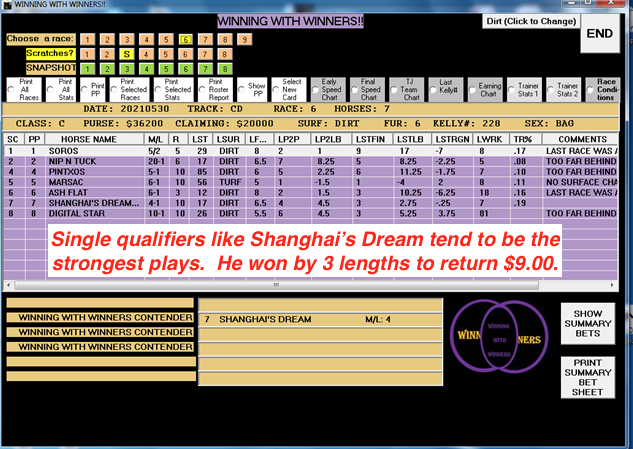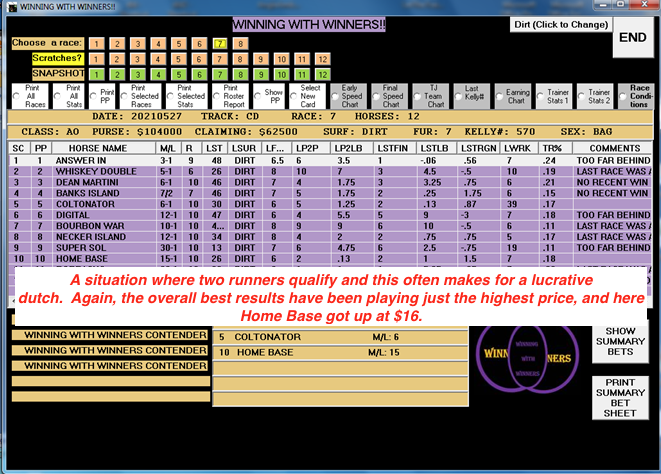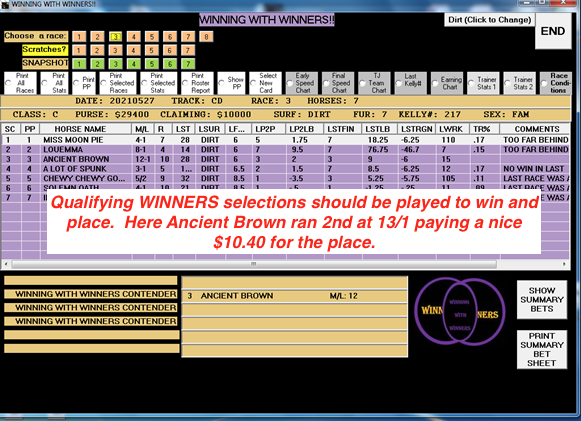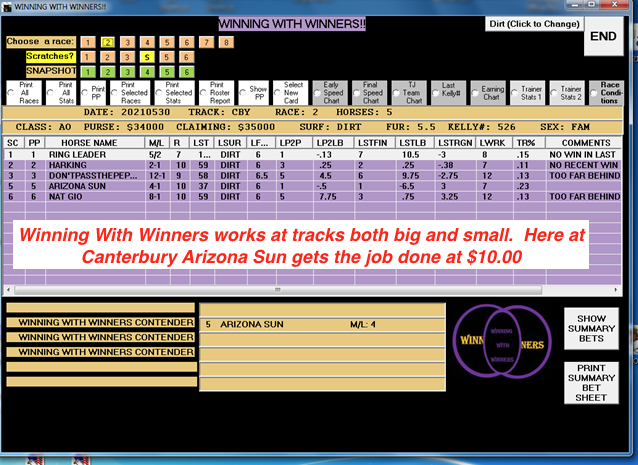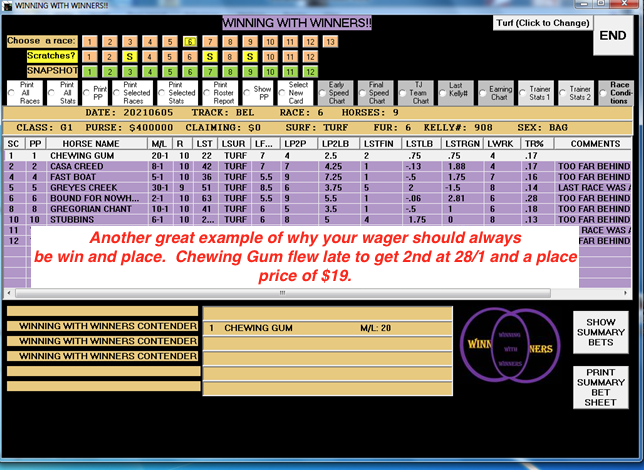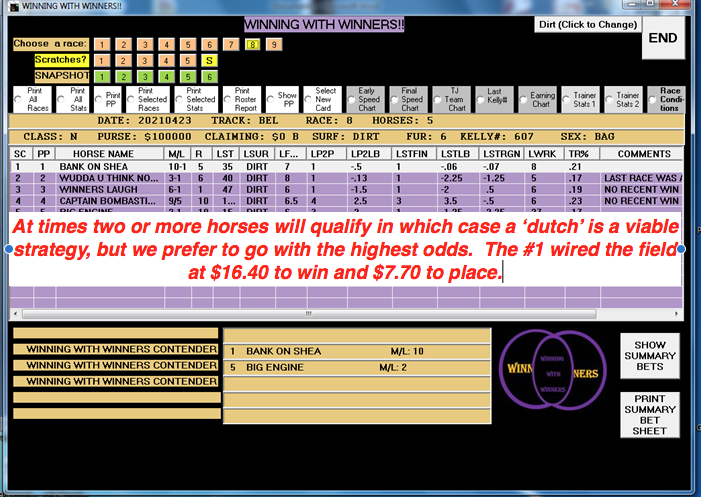 And the price? 
An extremely reasonable $111.00

, and you can use our 3-Pay/no interest plan if you wish!
Call us at
1-800-696-0067

or order from our website. 

And, of course, call us with any questions you may have!

   Thanks!
The Winning With Winners Software Program   $111.00
The PRO-Ficient Money Bankroll Management Plan   $55.00
Additional information
| | |
| --- | --- |
| WWW | Software, ProFicient MM Plan |