$88.00
CONSISTENCY, SIMPLICITY + Very Frequent Cash-Ins!
A Breakthrough Product for Today's Horseplayer!
Power-Line, Gold! employs a Unique Running Line Factor that puts you on the 'NOW' Horses!
Description
Editor's Note:

  If there is a proper phrase to describe

Jon Worth

, it would probably be

'The King of Consistency'

.  Jon, and his late father, Tom, stressed consistency in their work.  They abhorred long runouts and designed systems of play that would

>>

make profits even when betting just to show.

 
Profit-Line Gold!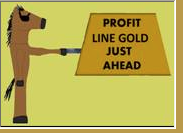 possesses all of the earmarks of a true Worth Company consistency tool:
Consistent

,

profits playing to win, place and show

,

no long runouts.

  But an added running line factor also gives Profit-Line Gold

great 'PRICE' power

, as you will see from some of the examples below.
You will definitely want to add Profit-Line Gold to your arsenal — it will provide you with the kind of steady consistency all horseplayers strive for.
[/stextbox]
Remarkable Consistency! Solid & Steady Profits with Jon Worth's New
Profit-Line,Gold!, The Software!!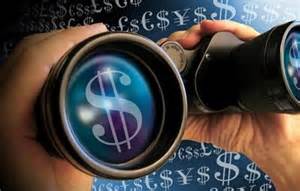 (P.S. – still available in paper/pencil version and ebook too!)
____________________________
☛
Profit-Line, Gold has an in-the-money hit rate of close to 81%. Wins occur close to 38% of the time and double-digit prices hit often!
____________________________
——-

Profit-Line, Gold Highlights!:

——-
☛

Average of @4 Solid Plays per Racecard: Even certain Maiden races are playable.
☛

Quick & Easy: No long hours sweating over the Form; 3 to 6 minutes per race max – or Instantly with the Software!
☛

Extremely Verstatile:
You choose the betting style you're most comfortable with: Wagering suggestions, conservative & aggressive, are provided.
☛

So Let's Review —  You are getting one of the most consistent and reliable methodologies from one of the most consistent and reliable system producers,

Mr. Jon Worth

.
>>>
And you are getting a super spot-play system from racing system-writing legend

Dick Johnson

.
>>>

And the purchase price for

Profit-Line Gold is just $99!!

& that gets you the $59.50 retail

Saturdays Are Paydays

FREE!!!!!
So that's two High-Quality, State-of-the-Art, Super-Consistent and Profitable Software programs for less than a single Ben Franklin! 

Is that at super great deal or what?
Call us at
1-800-696-0067

or order from our website & call us with any questions whatsoever. 

Thanks, Jon Worth
Profit Line Gold Software  $99 (includes Saturdays Are Paydays Software FREE!)
Profit Line Gold Software  $88.00
Profit Line Gold Paper Version  $59.50
Profit Line Gold Ebook  $45.88
Additional information
| | |
| --- | --- |
| Profit Line Gold | Software |