Description
INTELLIG-ODDS!!!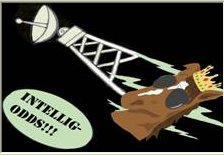 I didn't think much about it at first, but after he hit a $23.20 and $16.80 in two of the next three races, and was now in 3rd place out of the 75 players in the contest, I became curious. 

After congratulating him on the $16.80 hit, I asked him how he found the horse, who looked outclassed to me.
⇒

'I mostly look at betting patterns', he told me,
'and his odds pattern told me something was up.  I only need a couple of things out of the pps other than the odds patterns I follow — it's been working out very well for me.'
I pretty much left it at that (he did end up with 3rd money of $7,500 at the tournament – I finished 34th), but I told him that I worked for RPM, which he had heard of, and that we were always looking for quality methods to offer to our clientele if he were ever interested.  We exchanged phone numbers and went our separate ways.
Well just last month, two years after our meeting, he called to say he may be interested in marketing his method.

 

He said he had refined the method further and it was working better than ever.

  His main concern was that if he sold his system, it may reduce the prices on his selections. 

I assured him that I had honestly never seen that happen, but he still wanted a limit on the number of sales if we decided to carry his method.
»⇒

And after testing the method, everybody at the office agreed that it was a dilly — not only extremely simple to use, but very effective in picking good priced winners on a steady basis. 

Very little handicapping is required.
→

All of the details are below,

→OH!

, and this is good!: 

Derek is also offering his
✈︎✈︎

Derek is not only a horseplayer, but seriously plays craps, roulette, sports, etc. 
He and a partner have developed methods that insiders use to get an edge on not only horseracing, but also on casino games, including my favorite, Video Poker.
This is good stuff – it can provide you with and edge that only a tiny percentage of all gamblers are aware of!! and even better, it's FREE!!  — a $55 retail value —

FREE!!!
Anyway – read up on Intellig-Odds — you are definitely going to want a copy for YOUR very own!
INTELLIG-ODDS SOFTWARE!!
The Intellig-Odds Software not only saves you time, since selections are generated instantly, but provides several other features that will make your I-ODDS experience Pleasurable and Profitable.  Take a look at some of the screenshots below.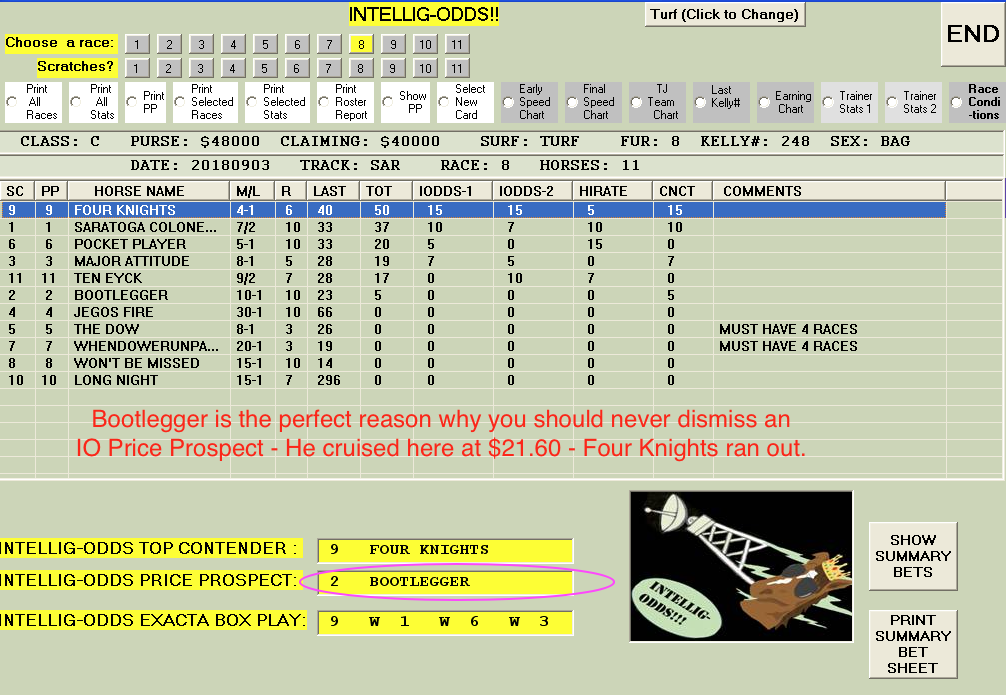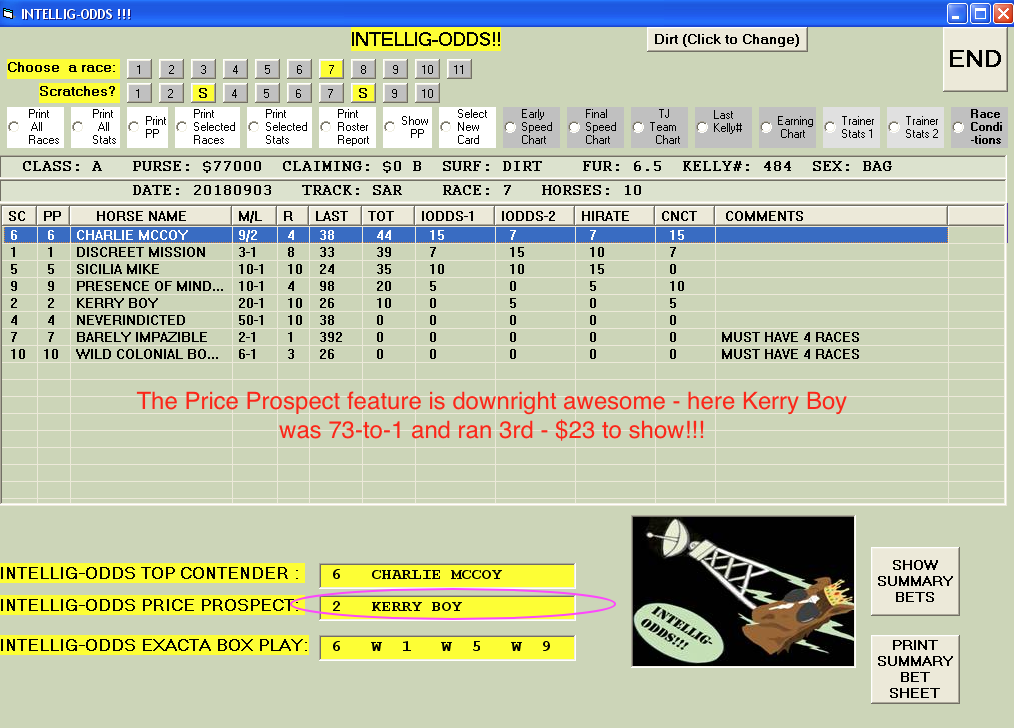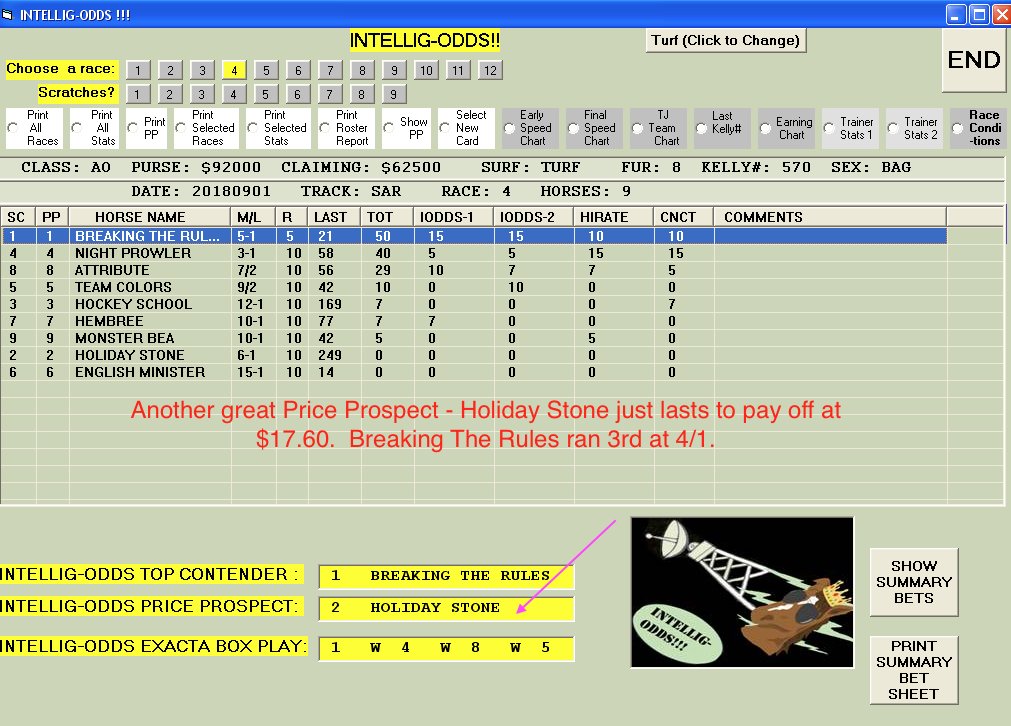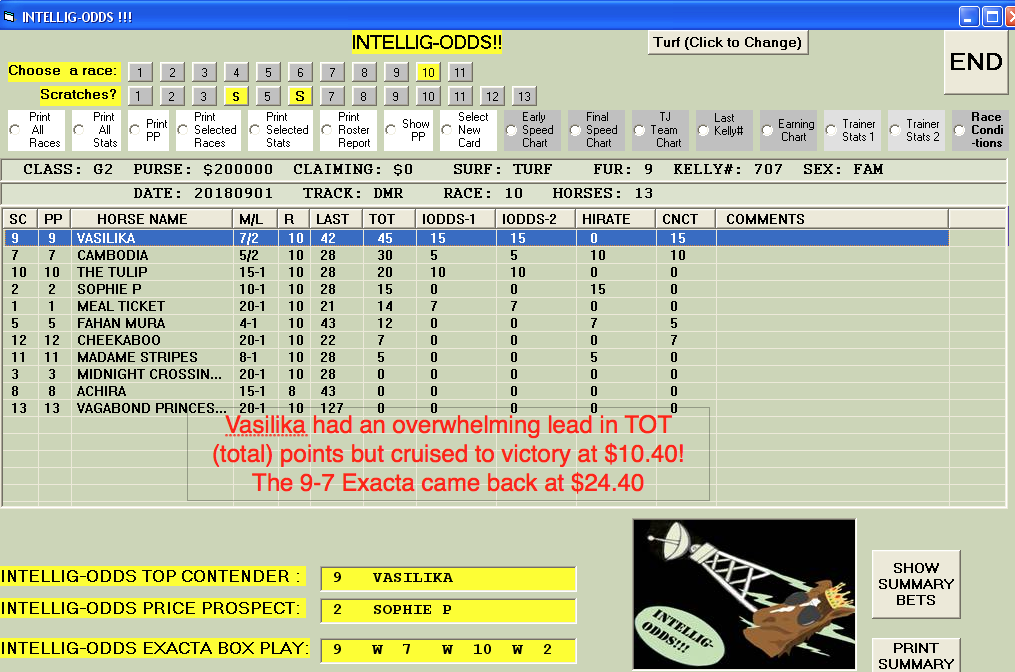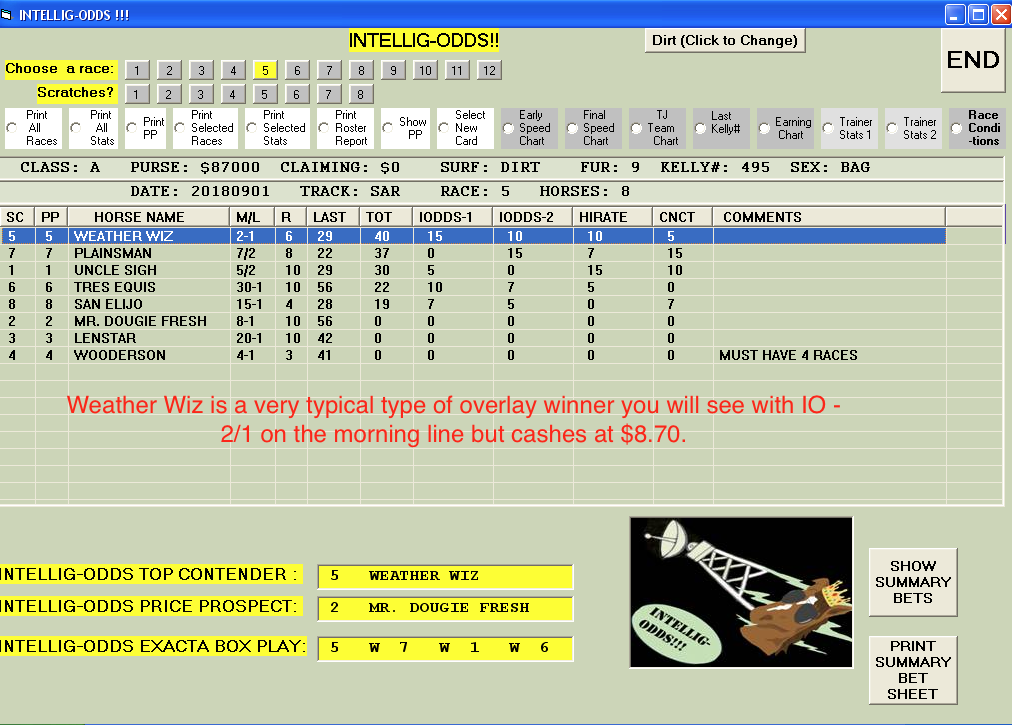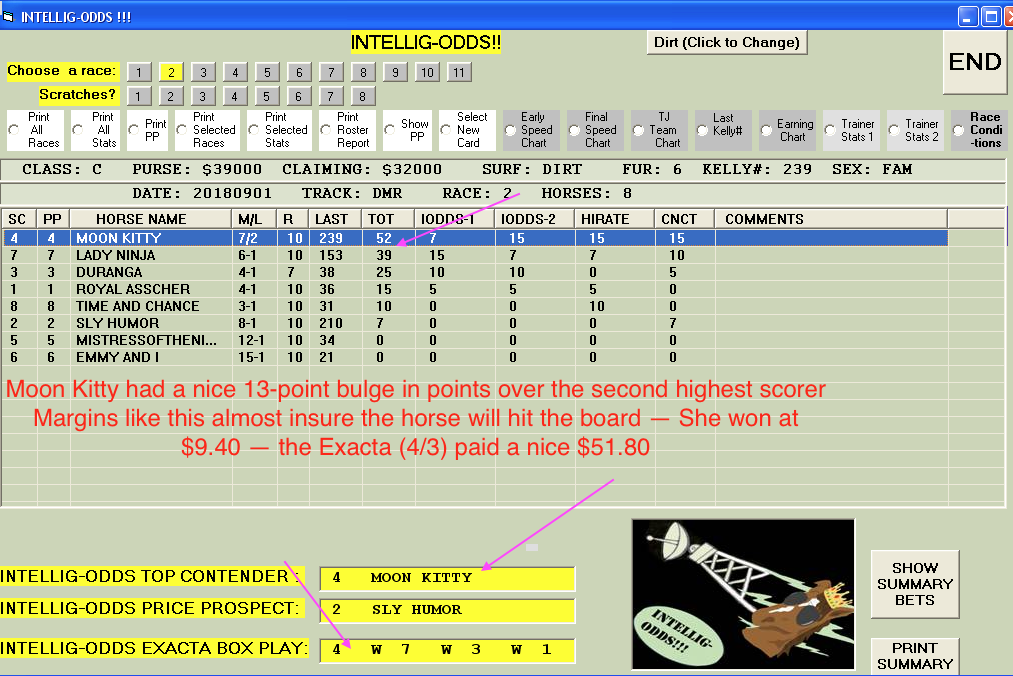 So call us at

1-800-696-0067,

or order from our website  www.rpmhandicappinggiant.com
Call us with any questions.  And, again,

we guarantee that you are really going to like this one!
INTELLIG-ODDS Paper Version   $59
Ebook   $51.88
INTELLIG-ODDS SOFTWARE  $97.50
Additional information
| | |
| --- | --- |
| INTELLIG-ODDS | Ebook, Paper version, Software |