Description
SPECIAL OFFER:  Save Big — regular price $99.00 — Now (until October 9) just $59.88!!

>>>

NEW! – Version 5.0 Features Targeted Areas Which Show Solid Profits over a Huge Database Study!
Editor's Note: 
We have lately been focusing on methods involving past odds as being a predictor of future performance. 
And, for good reason, since odds really tell the story of whether a horse has recently been seriously backed, or backed in a discernible pattern of predictable odds.
This stuff works, and actually most of these methods require must less work than conventional handicapping methods.
 

An now, along comes one of the very best we've seen, Darin Garman's IDEAL ODDS!
Give this one a try – you will be delighted in the results — it's one of the more unconventional toteboard methods we've seen, but it works like a charm!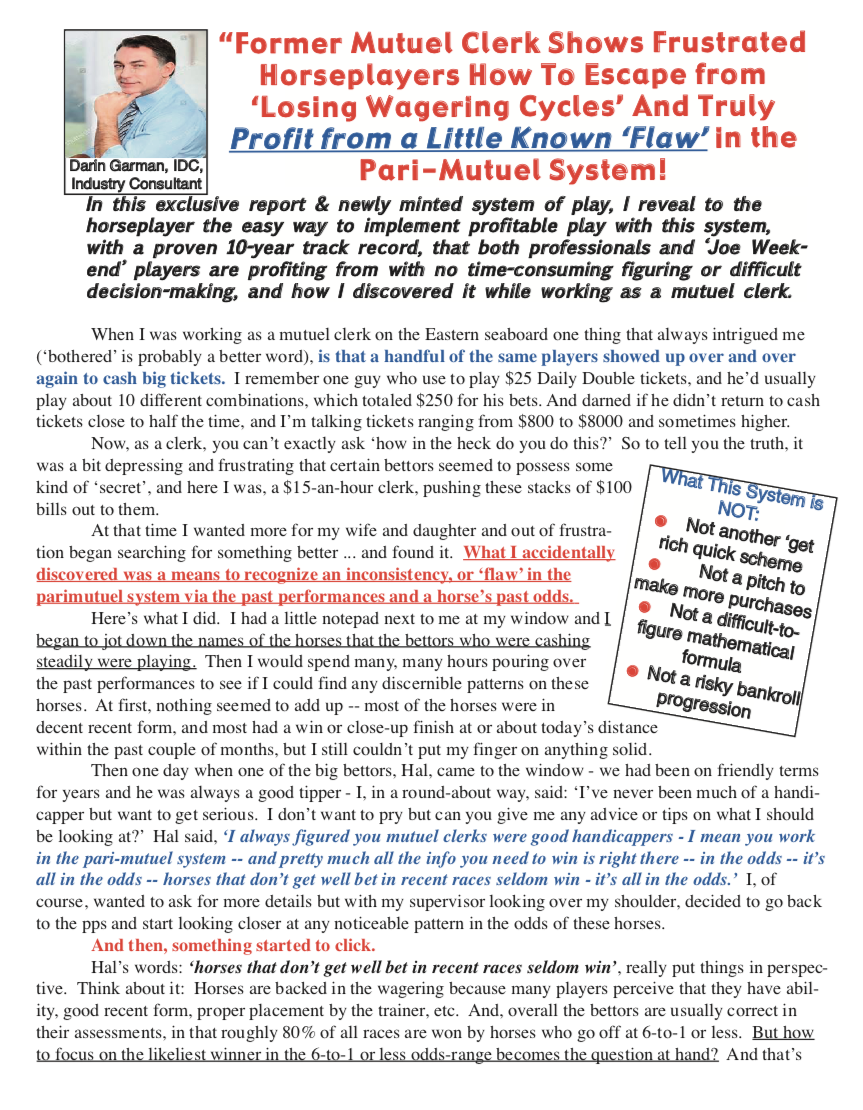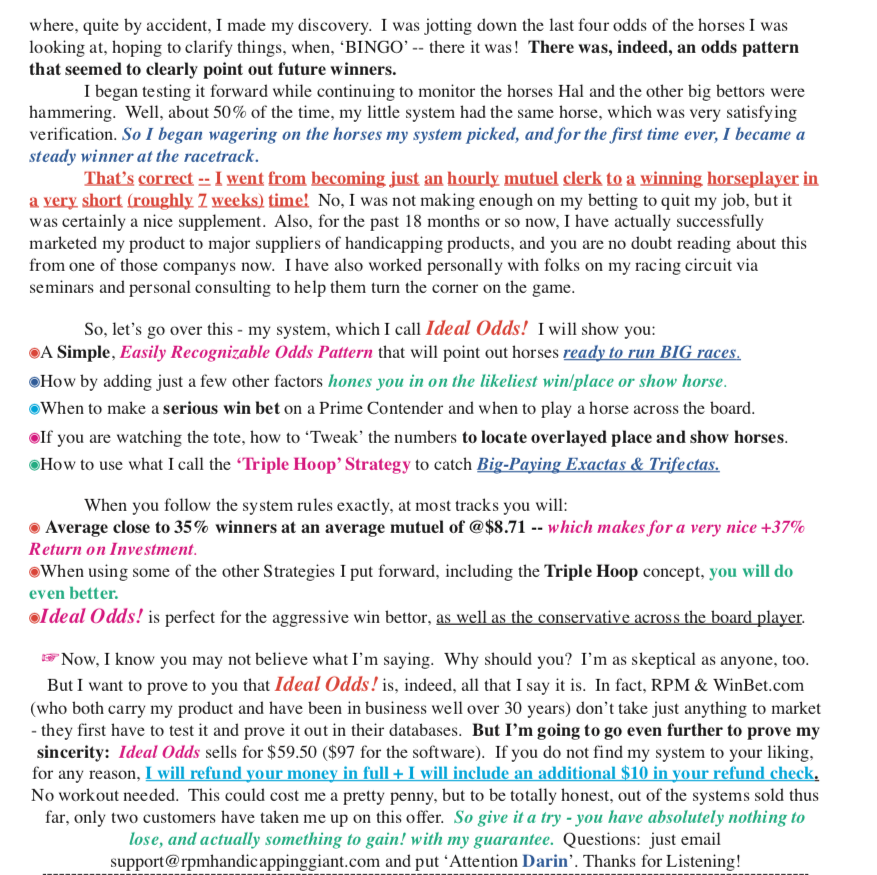 The Ideal Odds Software!
While the Ideal Odds paper method is pretty simple, 
there's nothing like having all the calculations done for you instantly, i.e., as in The Ideal Odds Software.  
In addition, the Software figures the Triple Hoop Exotic Key Horse for you as well!
And … Look at This! 
We have found several areas where Ideal Odds showed decent profits simply by wagering blindly when those situations arise:
Morning Line odds of 2/1 to 3/1 Prime Picks showed a +22.7% ROI
Morning Line odds of 4/1 to 6/1 Prime Picks showed a +27.4% ROI
At distances of 5-1/2 to 6 Furlongs Prime Picks showed a +24.0% ROI
In Allowance sprint races for males Prime Picks showed a +31.1% ROI
In Stakes Races of 1 Mile or more on the turf Prime Picks showed an ROI of +18.5%
As you can see from the examples below, the software calculates all of the elements (odds, finish position, recency, trainer, etc.) necessary to provide you with the selections
and, as Len often does when programming, there are some added algorithms involving pace and running style that work in the background to confirm the better plays.
Take a Look: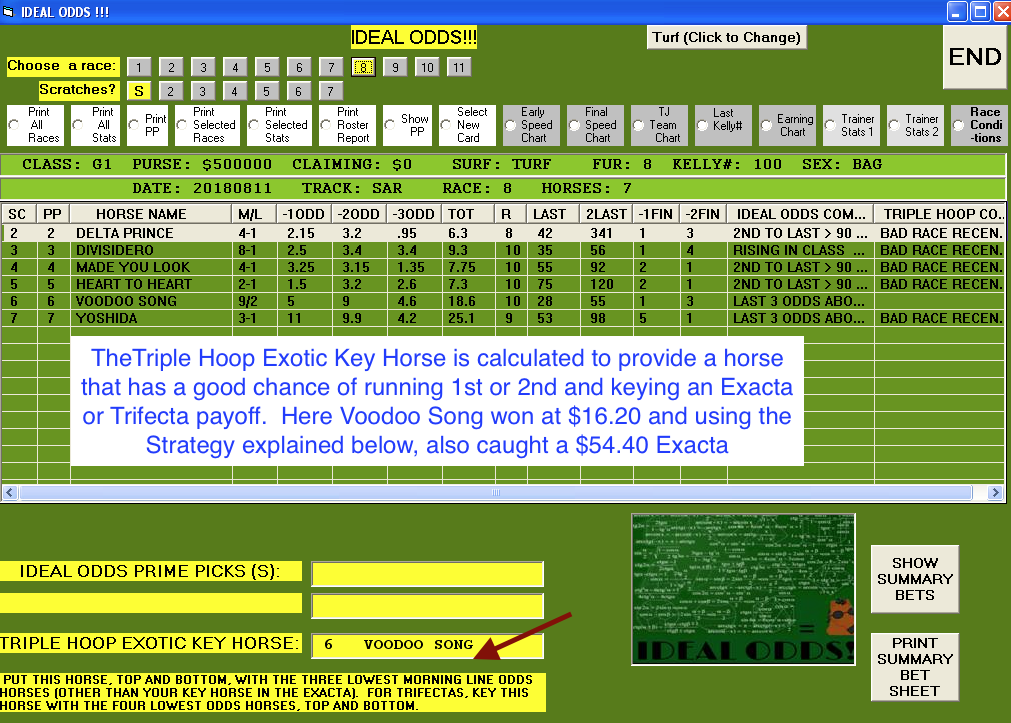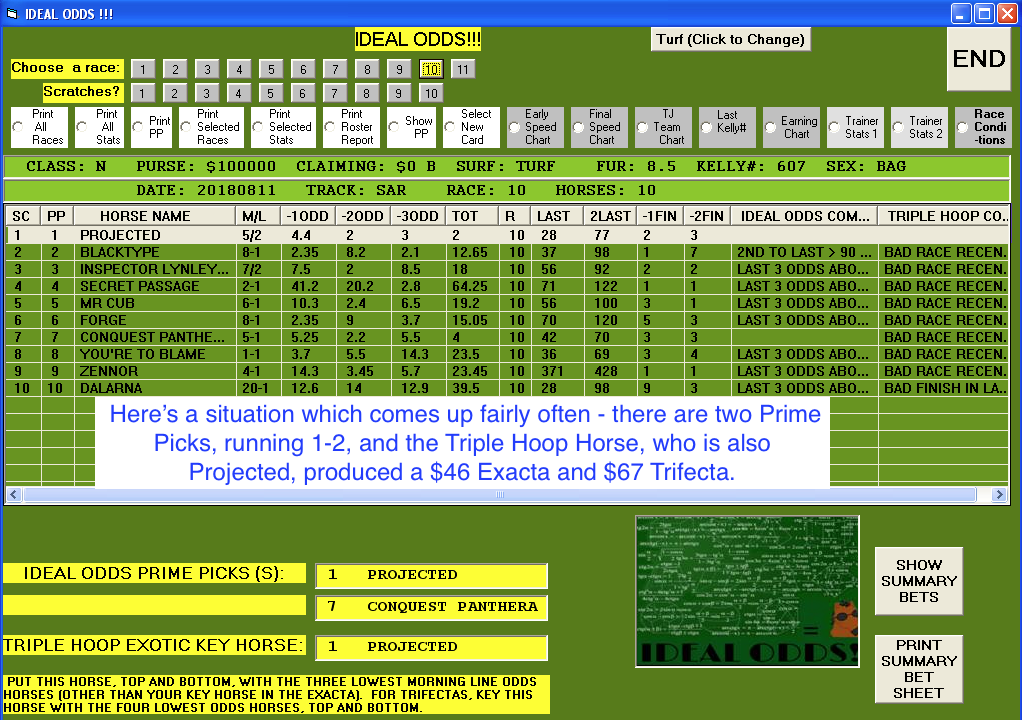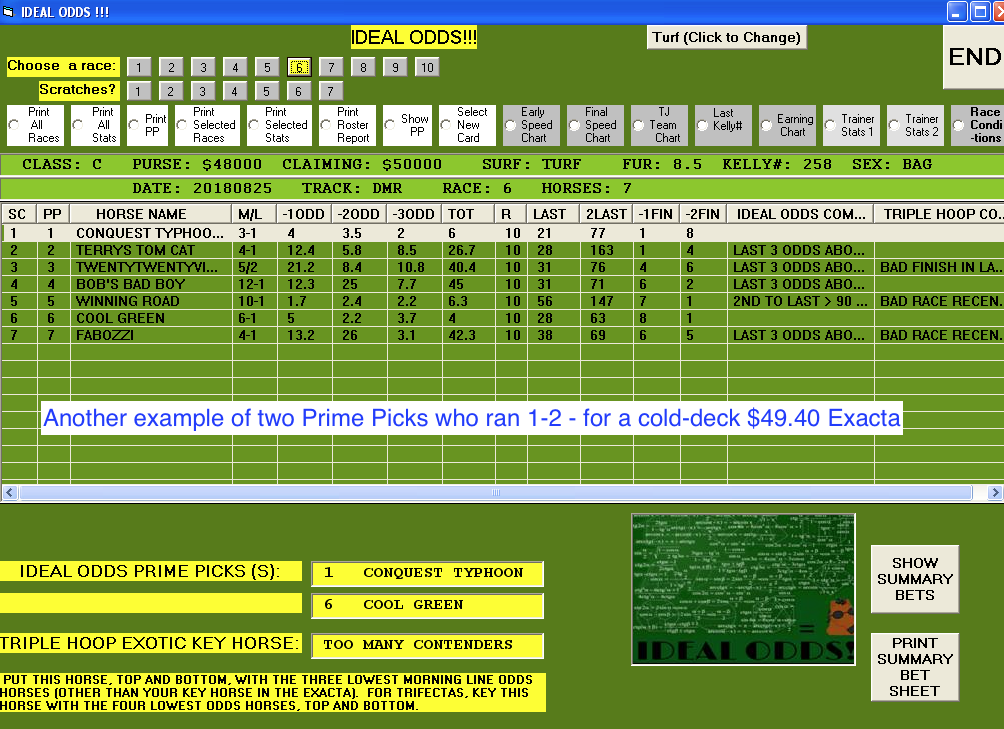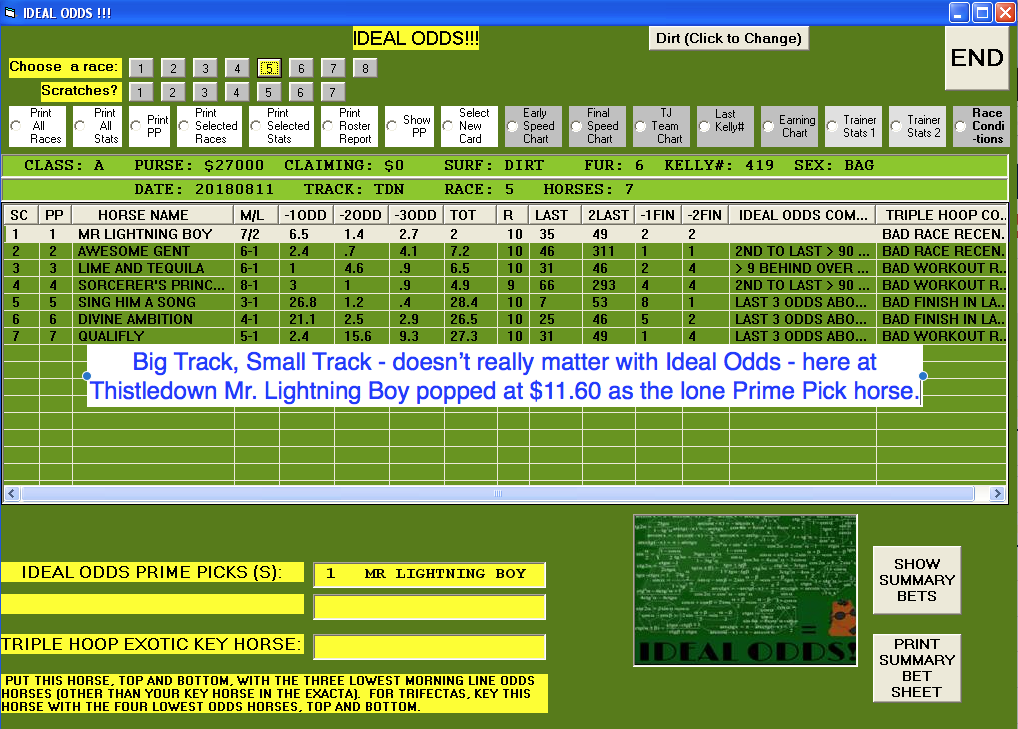 Give us a call at 1-800-696-0067 or order from our website 
www.rpmhandicappinggiant.com
IDEAL ODDS Paper version   $59.50
IDEAL ODDS Ebook   $53.88
IDEAL ODDS Software  $99  Sale Price $59.88

Additional information
| | |
| --- | --- |
| IDEAL ODDS | Ebook, Paper version, Software |