Description
Publisher's Note: 

Tom Console

, all on his own,

is easily one of the most prolific creators of profitable systems that has ever lived.

  But when he teams up with another Master, like

Bob Shurig

, then you know the results are going to be nothing short of sensational!
And that's Exactly what you've got in

Super Win-Scan, II

, a system that basically requires just a few eliminations and BASICALLY

JUST A SINGLE RULE! 

SUPER WIN-SCAN, II!
Super Win-Scan, II Paper Version  $59.50
Super Win-Scan, II Ebook   $51.88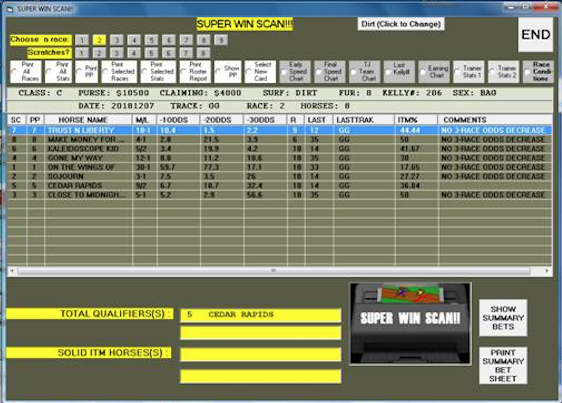 Super Win-Scan, II Software  $88.00