$49.90 – $89.90
The most consistently profitable method
Description
Editor's Note: 

We always love to hear from
Bob Shurig

.  Bob, as many of you know, is a consummate professional who has authored several winning methodologies.  In fact, other than Tom Console,

Bob is our best-selling handicapping method author of all time.

  And for his next act, a real treat.
Bob says:  'I always tell my clients that what you don't know at the racetrack can definitely hurt your pocketbook —

once you gain the knowledge presented in my newest method, the money from the uninformed players' pockets will flow into yours!'
Bob was always great at coming up with snappy names for his methods, and his current,
The Racetrack Cash Frenzy!
The Racetrack Cash Frenzy!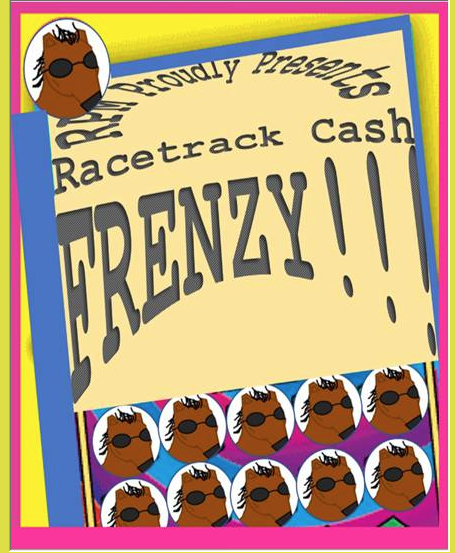 [/stextbox]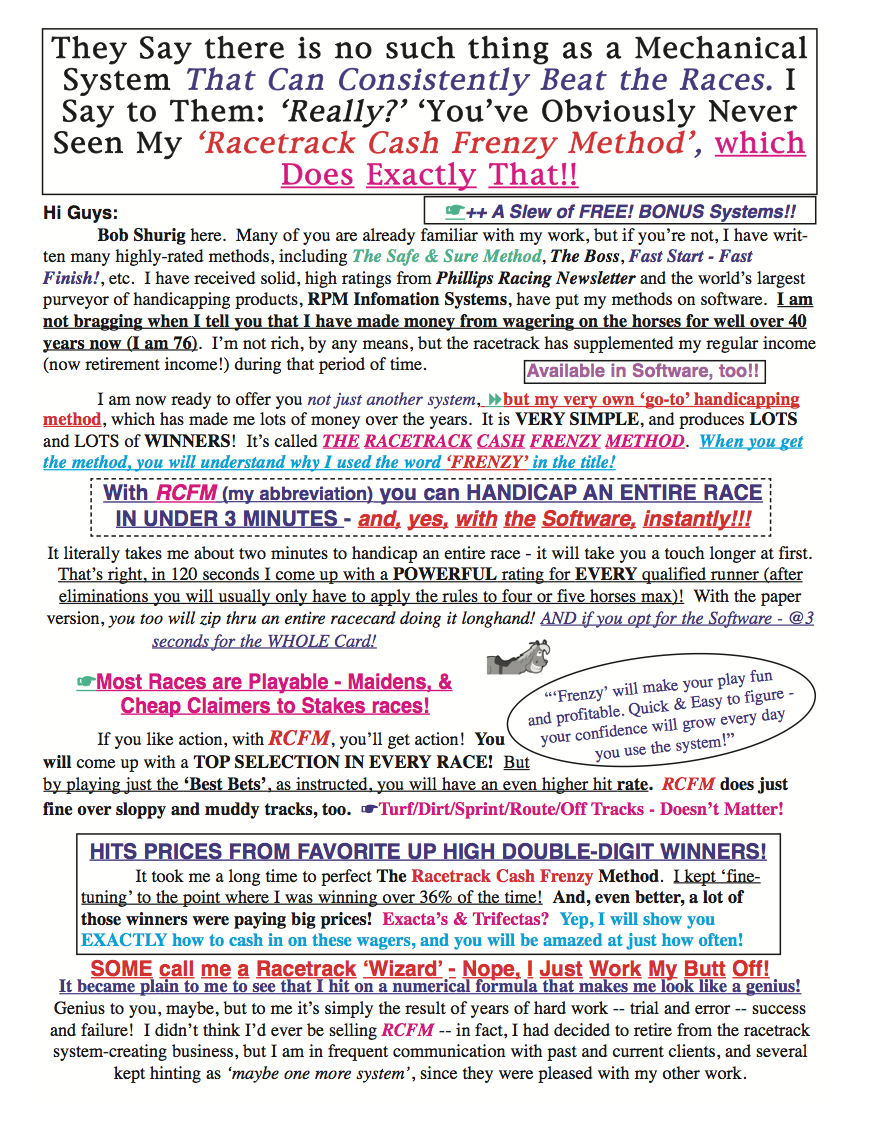 High Win/Place/Show %'s. 
Exotic Betting Guide.
Super Show Parlay Strategy! 

SUPER, SUPER SOFTWARE PROGRAM!!!!!!!!



The RCFM Software!
When you order the RCFM Software you are in for a real TREAT!!    This multi-task, multi-dimensional program provides you with ultimate consistency.  RCFM uses unique measurements to come up with very, very steady results. 
The ACCELERATION column measures myriad speed/fractions/turn time factors

while the MOMENTUM column does an excellent job gauging a horse's 'staying' power

. Take a look at the examples below:
Call us at 1-800-696-0067
or order from our website
BUT …. ORDER SOON to Receive the SEVEN (7) FREE BONUS Items as well!!
RCFM Paper/Pencil  $59.90
RCFM Software   $89.90
RCFM Ebook  $49.90
Additional information
| | |
| --- | --- |
| RCFM | ebook, software, paper & pencil |