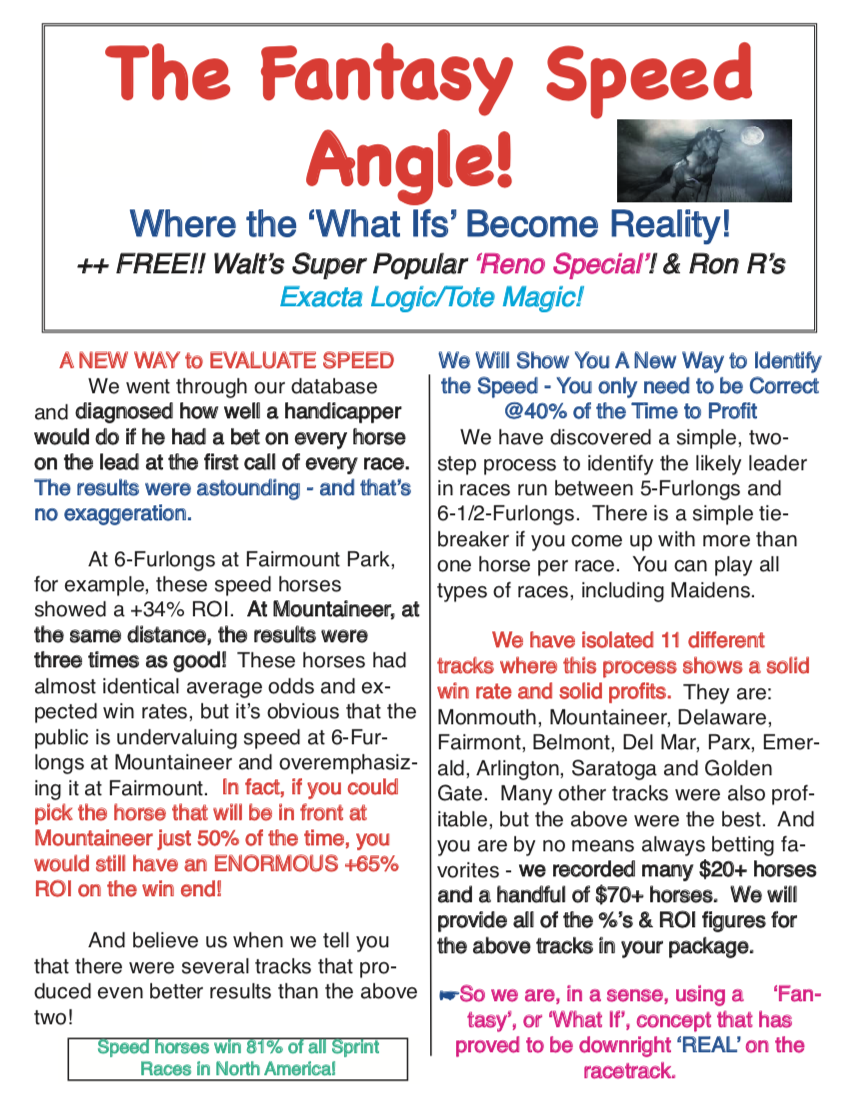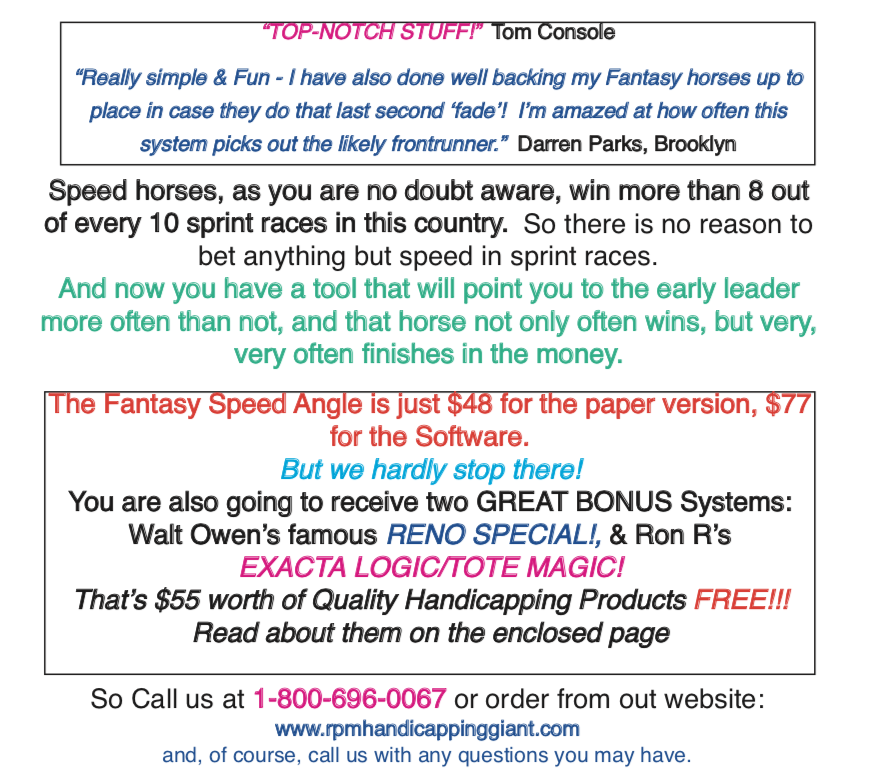 The Fantasy Speed Software!!
The FANTASY SPEED program is designed to identify horse(s) that are likely to be prominent early in the race.  As most of you know, horses who are quick out of the gate and are on or near the lead often carry that speed all the way to the wire.
​

Columns
R = # of races program evaluates.
JK% + Jockey win %, which is an integral part of the qualifying process.
POWERAVE = the overall qualifying rating that is made up of a mix of speed and pace.
QUIRIN = Quirin speed points which can be used to separate contenders.
Likely Early Leader(s) = based on the above data an past running lines, the program's prediction of which horse(s) are likeliest to be prominent early.
Fantasy Trifecta Price Box = an accurate evaluation of the likely Exotic contenders – can be used for Exactas, Trifectas and Superfectas.
Betting
FS is a good program for dutching when the program chooses two horses — odds on each horse should be 7/2 or higher.
If you want to settle on a single horse, using the highest Quirin speed point horse is a good way to go.

The Fantasy Speed Angle +

Exacta Logic/Tote Magic

+ The Reno Special!!
That's THREE Great Methods for the Price of One!  Call us at 1-800-696-0067 or order from our website!
Fantasy Speed Angle Paper version   $48
Fantasy Speed Angle Software  $77
Fantasy Speed Angle Ebook  $44.88