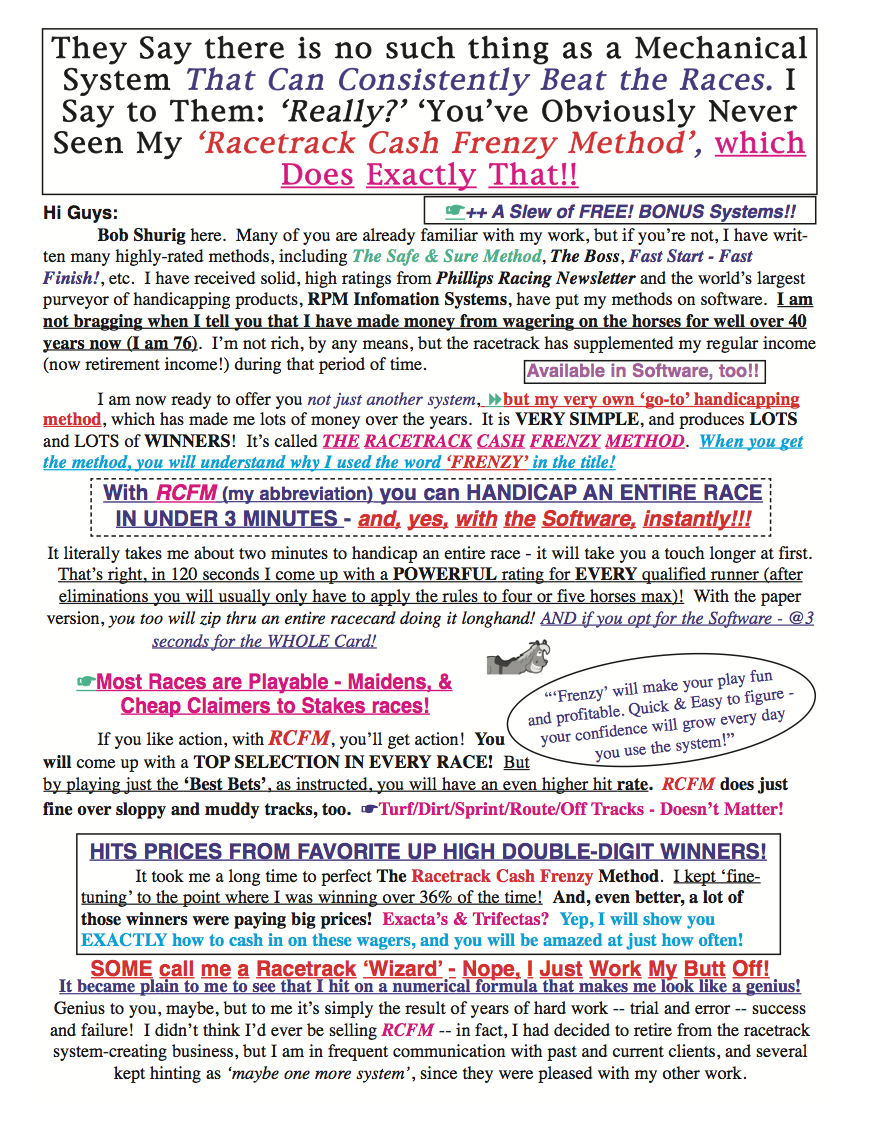 High Win/Place/Show %'s. 
Exotic Betting Guide.
Super Show Parlay Strategy! 

SUPER, SUPER SOFTWARE PROGRAM!!!!!!!!



The RCFM Software!
When you order the RCFM Software you are in for a real TREAT!!    This multi-task, multi-dimensional program provides you with ultimate consistency.  RCFM uses unique measurements to come up with very, very steady results. 
The ACCELERATION column measures myriad speed/fractions/turn time factors

while the MOMENTUM column does an excellent job gauging a horse's 'staying' power

. Take a look at the examples below:
Call us at 1-800-696-0067
or order from our website
BUT …. ORDER SOON to Receive the SEVEN (7) FREE BONUS Items as well!!
RCFM Paper/Pencil  $59.90
RCFM Software   $89.90
RCFM Ebook  $49.90