$149.00
Rapid Rater is a brand new automatic handicapping program for thoroughbred horse racing.
Description
Tom Console

  now proudly offers….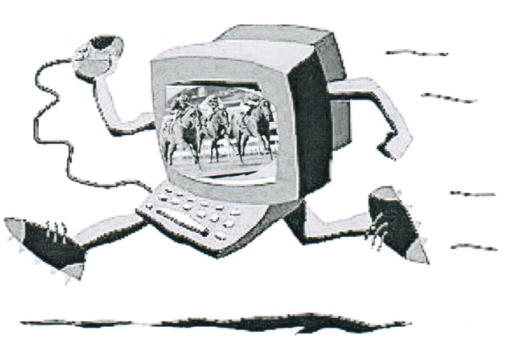 Professional Handicapping Software!



Rapid Rater is a brand new automatic handicapping program for thoroughbred horse racing.

It uses a brand new concept in which it not only looks at how well a horse can perform in todays race, but also how poorly might it run today. 
Then, using a combination of speed, pace, class, track conditions, etc, Rapid Rater arrives at one final rating for each horse.  All this is done for you in seconds!

To use RAPID RATER, you just download the $1 drf (single file format) from BRIS (
www.brisnet.com
) and seconds later you have your races professionally handicapped, ready for you to make your wagers for the day. 
You can view them on your computer screen, or print them out in seconds, so they are ready to take with you wherever you attend the races.
It does not get any easier thanRAPID RATER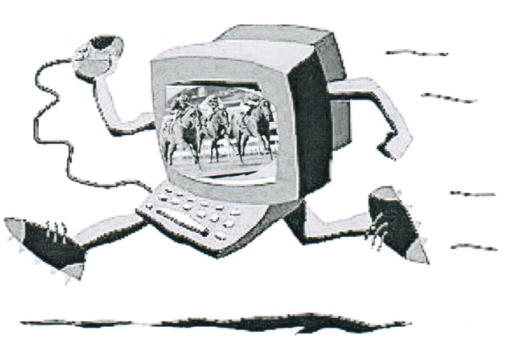 to instantly have amazingly accurate selections that will make you a

$$

WINNER

$$

at the races!
                                  Hey wait a second!!!
Now most of you that know me, know I try to always do a little extra for my fellow horse racing investors.  And Rapid Rater is no different.  
I had been working on another rating, called
HR2
, which I planned to market after Rapid Rater.
This is a rating that also is extremely powerful.  A system worthy of its own stand-alone software program.  But at the last minute, I decided to add it into Rapid Rater.  
So not only are you getting the SUPER POWERFUL SCORE rating from Rapid Rater, but also, you get the ingenious HR2 rating, for

NO EXTRA COST

,

NO EXTRA WORK

!!!!  
All the info you will ever need will be on your screen, or instantly printed out in seconds!
HR2 was going to sell for $149.00 on its own,

but its now yours FREE and all neatly programmed into RAPID RATER.
 ***Runs on all versions of Windows, including Windows 7.***
-No need for any computer skills……if you own a computer you can run RAPID RATER!
-No user input or decision making needed…all the handicapping is done for you AUTOMATICALLY in seconds!
-Hits favorites just as easy as long shots!
-GREATEST way to find perfect exacta, trifecta, and superfecta plays yet! 
Payoffs of over

$10,000

are not uncommon – these almost always come in the Superfecta (see below)!
-Great for playing pick 3's, pick 4's, daily doubles!
-Find high % win, place and show plays with ease!
-Requires a computer and an account with BRIS (
www.brisnet.com
).
If you are a Trifecta and Superfecta player, Rapid Rater will provide you with some absolutely unbelievable results. 
Check out the 6th race at Monmouth on May 27. 
Those of you who have some of my other programs know that I always recommend boxing 4 or 5 horses in the Superfecta —
the top four or five scorers in races with 8 entries or more. 
Well, a 5-horse box in this situation paid off to the tune of $11,000+.  
This isn't just a 'once in a blue moon' occurence, either.  You will get four-figure+ Superfecta payoffs regularly with Rapid Rater.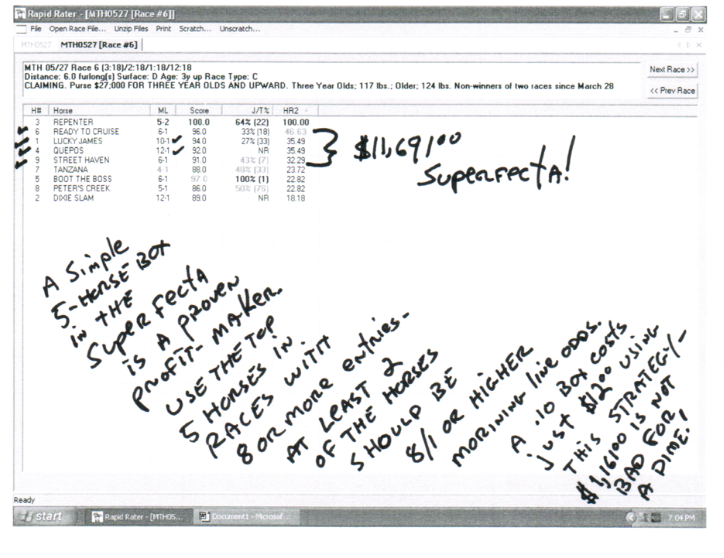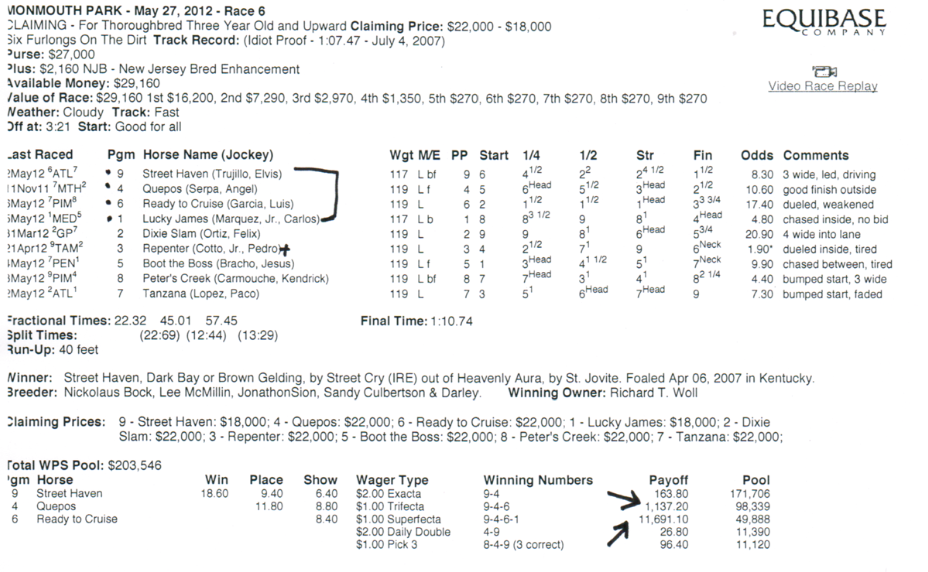 Here are some more examples.  Below you will see a day at Turf Paradise I attended.  Let me go through each race and explain what I did and why.
Race 1
…..PASS since all had NR scores
(Uses the $1 drf single file format files from BRIS)
 and top HR2 was heavy favorite.
Race 2…I passed this as I saw no real standouts or nice gaps.
Race 3…I bet the top pick to win because of the big gap, but I lost this race.  The trifecta was in the top 3, but I did not bet it.
Race 4…The second pick was scratched.  So now there is a big gap between the 4th and 5th picks.  I boxed a trifecta using the top 4, but only made a $5 profit as the payout was small.
Race 5…Again, I boxed 4 horses in a trifecta and made a $20 profit.
I did not box the superfectas in races 4 or 5 because the 4 horses I would have boxed were not paying a lot.  I like supers in large fields when I have at least 1 good odds horse involved.
Continuing on  with this same day at Turf Paradise,

Race 6…

This was MY RACE! 

First let me point out 2 easy things to spot.  A nice gap between the 2nd and 3rd listed horses, and another between the 4th and 5th listed horses.  First, I made a 2 horse exacta box using the top 2 horses.  This bet did lose.  But this in this race, my TOP pick was going off at 10-1, and the next 3 were 5-2, 12-1 and 4-1.  So I saw potential for a big payoff.  So besides the 2 horse exacta box, I boxed a 4 horse trifecta and superfecta.  You can see the results…
$2 trifecta 

$1107.20


$2 super  $3,950.60! (I had a $1 super, so got half)
Notice the ML favorite was bottom on SCORE and showed nothing on HR2.  Another reason I smelled potential BIG payoffs.  

Race 7…Had I had time, I would have had a small win bet on #2 since it was a top pick, key horse, and had a nice gap.  But I got shut out because it took a while to cash my race 6 tickets.  Race 6 really was lucky for me!
Race 8
…This is what I meant by close races, and the only play would be VALUE.  You can see there are no gaps in the top 6 horses.  I never box that many.  But the third pick was 90-1 !!!  So I did put a small win/place bet on it.  It won the race!
Win….$181.80
Place… 99.60

Race 9…Again, another tight one on the ratings.   The top pick however was 35-1 on the tote so I bet it and left, but it lost.
Explaination of RATINGS
H#…The official program (betting) number of the horse.
HORSE… Horse's name (block letters if today is a DIRT race,  italics if  TURF race)
M/L…Morning Line Odds
SCORE…This is the main rating in RAPID RATER.  The TOP score is always 100, and the rest are rated in proportionately.  This rating takes into consideration
how GOOD and how POOR a horse can perform.  Yes, not just how good can it go, but how bad can it go too!  Very unique to handicapping!  In looks at speed,
past class of races, pace, trip, track conditions, and comes up with one final rating for each horse.
J/T%...This is the combined win/place % for todays jockey/trainer combo.  It may look something like this: 49% (101)   This is telling you that when todays
trainer uses todays jockey, they have won or placed 49% of the time.  And the 101 is telling you that this jockey/trainer combo has ridden 101 times at this
track.  If you see NR, this is the first try for this combo.  Also, if you see something like 100% (1) or 0% (1), it is showing that this combo did not have many
tries yet.  So don't take it too seriously.
HR2...This is an entirely different and new rating I added as a bonus.  It is based on multiple factors.  You can use it in races SCORE and no rating, use it alone, or combine it to find horses overlooked in SCORE.  Like a ML favorite that is low in SCORE, may show up with a 100 in HR2, thus maybe you would want it in your exotrics.  But if SCORE and HR2 show the horse as being low, then it is a safer horse to avoid.    Play with it.  It picks a lot of winners on its own too!
A Random Day's Action – 5/27/12
I asked my friend, programmer Len Cz, to just pick out a random day with at least three tracks to look at and run Rapid Rater on.
He said, 'OK, May 27, Hollywood, Mountaineer and Parx'.
Seriously, this was totally off the top of his head, and the results were very typical of what you can expect with Rapid Rater.
May 27, by the way, was also the day of the big $11,000+ Superfecta hit at Monmouth.  Nothing that spectacular at these other tracks, but check out the consistency.
Hollywood Park, 5/27
1. Top rated Halfaponderosa wins at $4.20
2.  Top rated Living Our Dream wins at $8.40.  Exacta hit for $16
3.  Top HR2 Horse Jaradella wins at $6.00  Exacta and Trifecta hit at short prices.
4. Top rated Fable Heaven runs 2nd at 7/2 — Exacta and Trifecta hit — $32  &  $76
5.  Top rated Sparkling Style hits as the heavy chalk.
6.  Top rated Dewey's Special wins at $5.
7.  Top rated Fiddlers Afleet runs 3rd.  Trifecta hit at $157
8.  Top rated Mizdirection runs 2nd
9.  Top rated Valkyrie Missle wins at $5.
Parx, 5/27
1.  Top rated Serene Queen wins at $4.20
2.  a 'pass' race
3.  Top rated Exclusively Apple wins by 10 lengths at $5.40
4.  Top rated Cuvee Madame wins at $21.40.  Trifecta hit at $662
5.  Top rated Manhattan Ridge wins at $7.80
6.  Top rated Tippy Toes wins at $9.60  Exacta hit at $46.00
7.  Top rated Unleash The Humor runs out.
8.  Race taken off turf – no play.
Mountaineer, 5/27
1.  a 'pass' race
2.  Trifecta hit at $103
3.  Short priced Top rated horse Grasshoppa runs 2nd.
4.  Top rated Baby Chill Out runs 2nd.
5.  Exacta hit at a barely break-even $13
6.  Top rated Street Talk'n Man wins at odds-on
7.  Top rated Catrillion wins at $18.60.  Exacta hit at $95
8.  Top rated One Big Play wins at $7.40
9.  Top rated Please Daddy wins at $4.40.  Exacta hit at $31.
10.  Exacta hit at $24
Again, these are very typical Rapid Rater days.  As you can see, no long runouts and though a good number of short prices hit, some juicy double digit payoffs were also in the mix, not to mention some good paying Exactas and Trifectas.
Rapid Rater is a very 'steady' methodolgy, keeping you cashing tickets and on a fairly regular basis, some sweet ones.  Seriously folks, you are going to like this one — a lot!!
BEST WAYS TO USE RAPID RATER
This page may be updated from time to time should myself or any users discover new ways to use
RAPID RATER.  But here are the best ways I have found, and the most common ways users of the software have been winning with RAPID RATER.
Straight Bets (win, place or show)
A very good wager for straight bets is a horse that is 100 in both SCORE and HR2.  They win and place a lot!
One user told me he also plays the top HR2 horse to win as long as it is one of the top 2 SCORE horses.
Another user is taking any horse that is rated 100 in BOTH HR2 and SCORE, AND it must have a J/T% of 40 or higher, and then uses that horse in show parlays.
For VALUE (longshots), playing any of the top 3 SCORE horses at higher odds is also a strong play.  Lower hit rates of course, but very good long term ROI's.
Exacta Wagers
   I was never a big exacta style player UNTIL I released RAPID RATER.  But now I have been playing them a lot.  90% of my exacta bets are like this.  I will play either 2 or 3 horses in an exacta box.  I look at the SCORE column, which is how I sort.  I look for a 3 or more point gap from the 2nd to 3rd rated SCORES.  If there is, I box those 2 in an exacta.  Also, I look for a 3 or more point gap from 3rd to 4th.  If there is, I box those top 3 in an exacta.  So I am playing either a 2 or 3 horse box, depending on the gaps.  If the gaps are less than 3 points, I pass the race.  Of course there is an exception.  Lets say the gap is only 2 points, but the odds of those top 2 or 3 are very high.  Then I will lower my minimum gap rules to 2 points and go for the high payoff.
Trifecta Wagers
   My trifecta strategy is almost like my exacta.  When I see gaps of 3 or more points in SCORE, I will box either 3 or 4 horses in a trifecta.  So if the gap is from 3rd to 4th, or 4th to 5th, I will box those 3 or 4 horses.  And again, I may accept a 2 point gap if the odds look worthy.
Superfecta Wagers
     Again, much like the trifecta statregy, except I will box either 4 or 5 horses.  See the above Monmouth example — payoffs like this with RR, while not 'common', come up often enough to make this strategy hugely profitable.
Multi Race Wagers (daily doubles, pick 3, pick 4, etc)
      These type bets take a few seconds longer to arrive at.  I will look at SCORE, J/T% and HR2 for this type of a bet.  I will ALWAYS have the top (100 rated) SCORE and HR2 horses in there.  Then I look at other horses that are close to them.  If I have too many horses, I will look at J/T% and eliminate any that may look weak there.  But again, I ALWAYS keep the 100 rated SCORE and HR2 horses.  Usually I will use 2 to 4 horses, sometimes 5, in each leg.  If I use 5, it would only be because I was able to narow the other races down to 2 or 3.  So maybe a pick 3 ticket like 2x3x5, or 3x3x3, or 3x2x5, etc.  I never go 5x5x5 or anything to costly, as losing a few of them will eat away your profits.
I did receive an e-mail from a user that plays 4x4x4 tickets very commonly, using the TOP HR2 horse, then the TOP 3 SCORE. (after excluding the top HR2 horse).  So in other words, lets say the top HR2 horse is among the top 3 SCORE.  He will then add the next (4th) SCORE rated horse.