Description
NEW From Tom Console!! 

Proven Positive Results based on just a Single, Powerful Factor!!

 

Paper version, Ebook & Software!!



Includes
FREE!!!!
Tom's new
'STAGES'
– A Powerful Selection Tool For 2 & 3-Year Old Maidens!
An amazingly accurate System that Points the Way to Winners in some of Racings most Difficult to Handicap Races!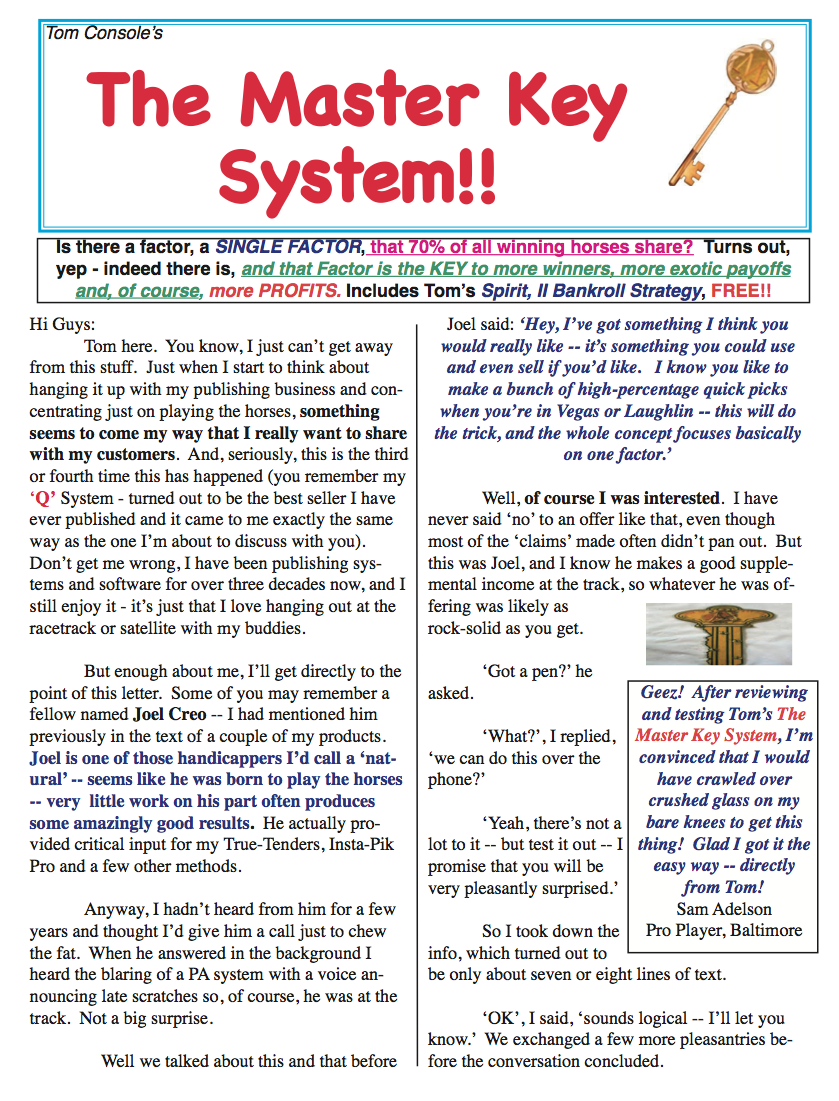 ??The Master Key Software —  A Click of your mouse, and, Voila!, Superb & Consistent Results!!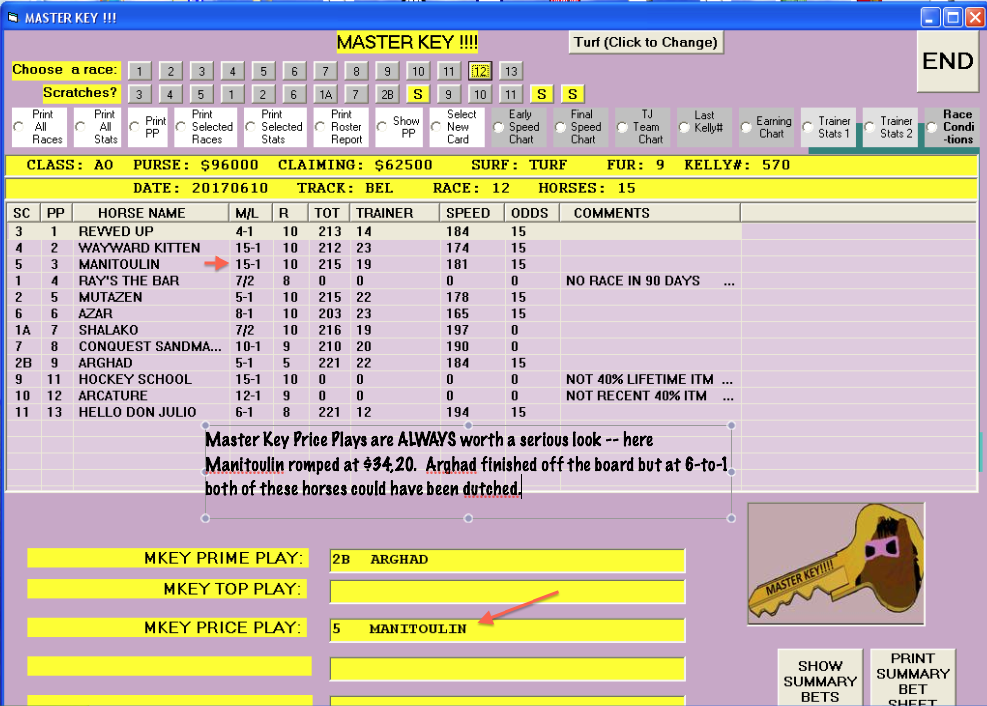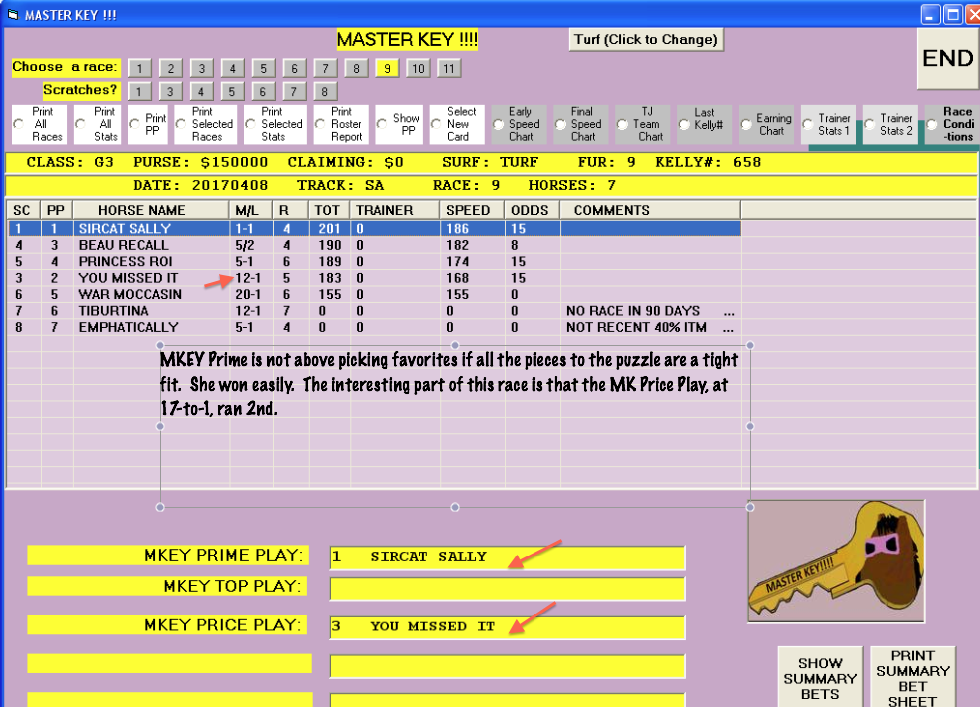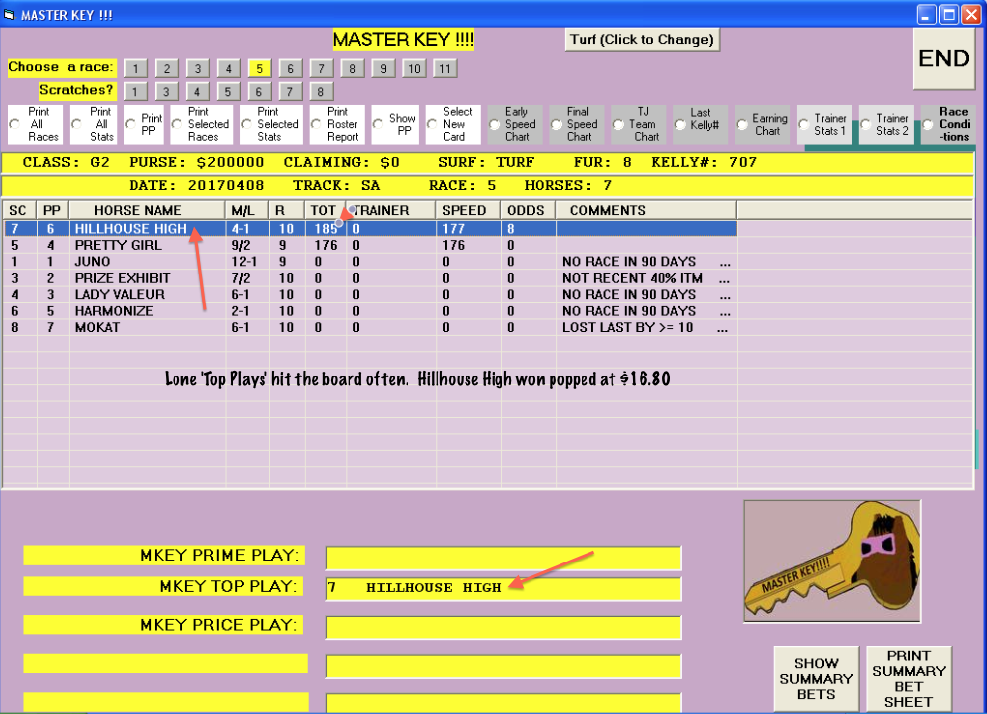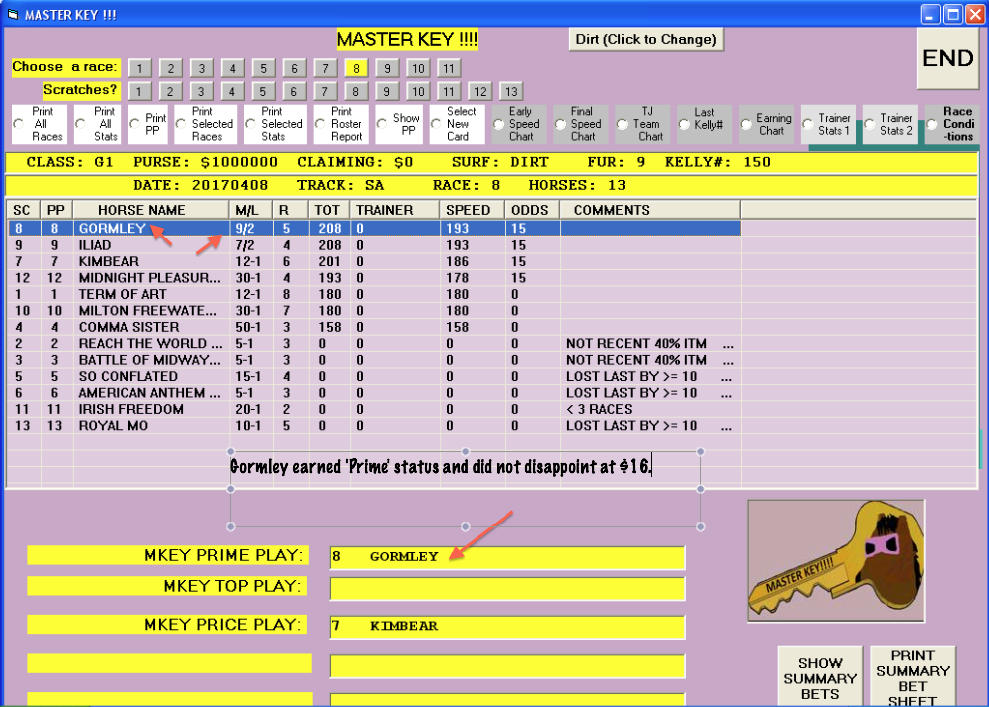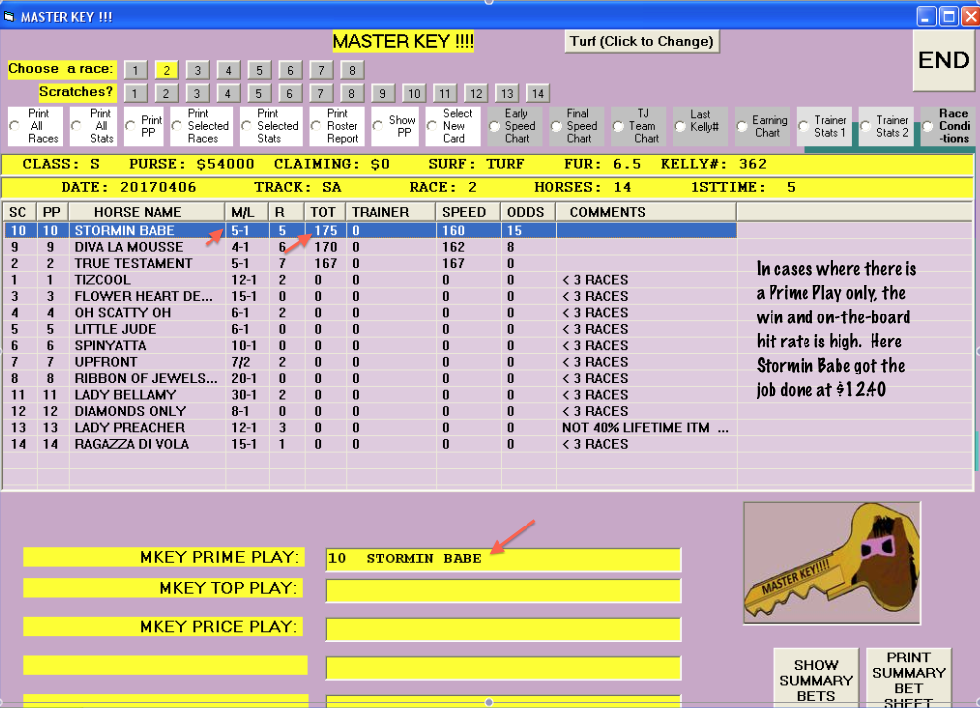 And Remember, order

within 14 days

, and you will receive Tom's New
'STAGES'
Maiden-Selection Expertise System!
for
FREEEEE!!!!!
(a $59.50 retail value!)
1-800-696-0067
The Master Key Hard Copy  $59.50
The Master Key Ebook  $49.88
The Master Key Software  $111.00