Description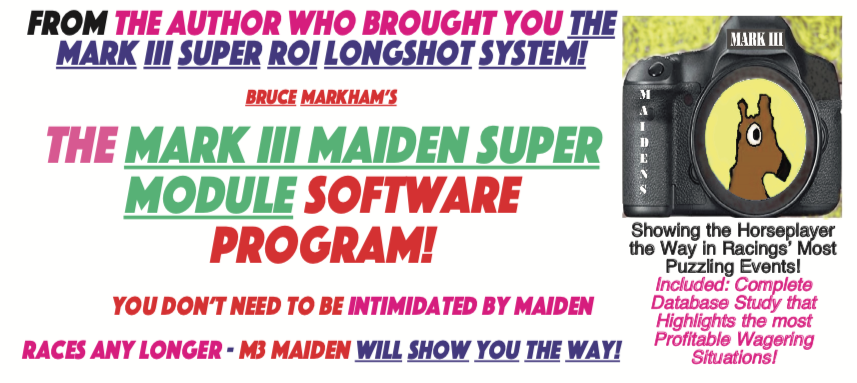 There are all kinds of different ways to play the horses.
But the fact is that the players who enjoy the most success are

'Specialists'

.
There are so many areas of the game that are potentially profitable,
but the money-makers at this game know how to focus on certain situations — situations that are the most predictable.
Now, many successful players have several areas of 'expertise':

  they may have a winning longshot system, a winning claiming race system, a winning pace system, etc., which they use when the right situations arise.
And one of the areas where true Expertise is definitely required is with some of the most commonly run races in the game: 
Maidens
👉👉
Now, while it's great to have this knowledge, it doesn't actually help you pick a winner or in-the-money horse in a Maiden race.
But, no problem, we have now taken Bruce's methodology (Bruce also produced the Best-Selling Mark III Super ROI Longshot System), added a few profitable twists and turns, and created
The Mark III Maiden Super Module Software!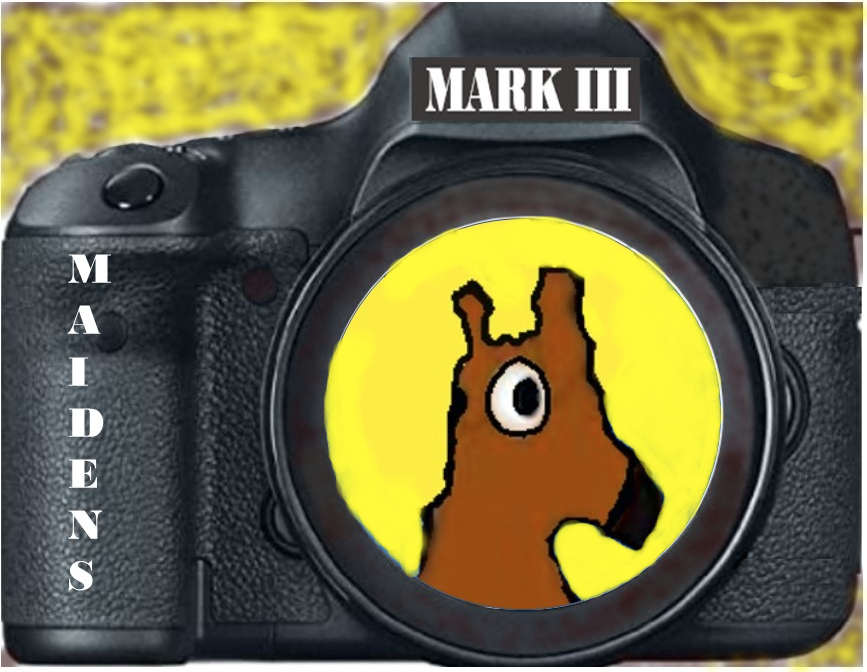 >>>

So now you can hire, or rather 'buy', a 'Specialist' that concentrates its efforts on locating viable profit situations in Maiden races

.  Check out the Software screenshots below.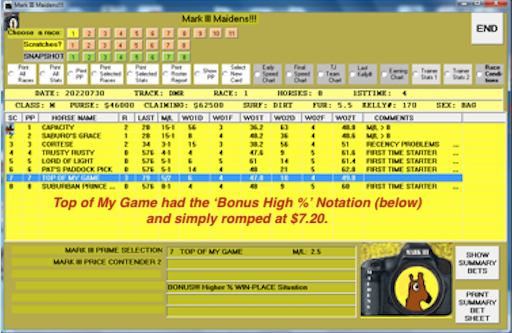 👉Len found a very interesting stat when doing his database study in that the horses with BONUS messages that say Higher % WIN, WIN-PLACE or PLACE — ,

the selected horse ran 1st or 2nd in the 55% to 66% range.

  So tell a racetrack buddy that in Maiden races you can locate the win and or place horse over 55% of the time and he will very likely think you are nuts! 

But …. you know better!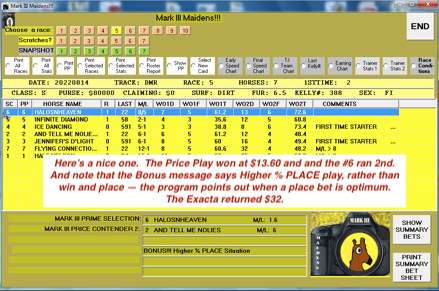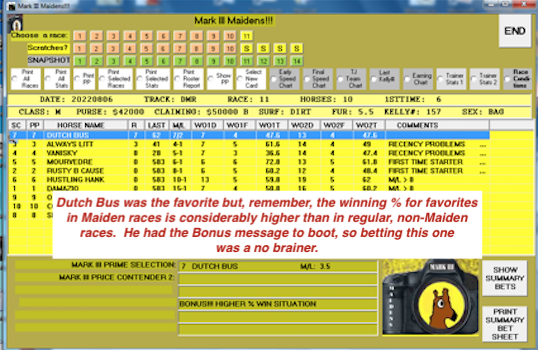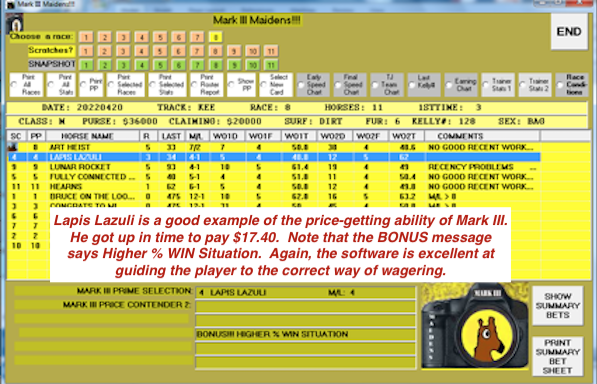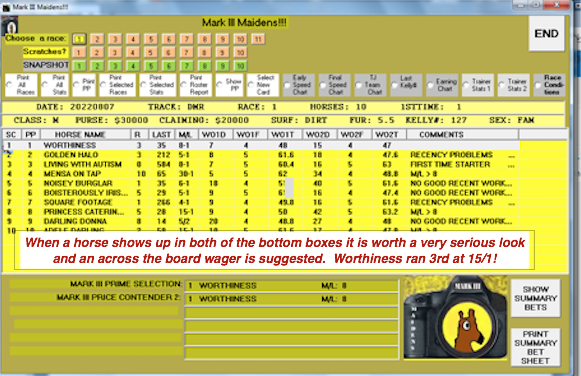 Highlights from the Database Study

–

Best Profit Situations
The following Odds Ranges showed the overall Best Positive ROI betting to Win —

These are horses who, in these odds ranges, received a BONUS Higher % Win or Win/Place not at the bottom of the screen.

  As would be expected, because Maiden races are more formful than other races,

the biggest hit rates were in the lower odds ranges (under 5/1).
 

1.4 (7/5)  +70% ROI
  2/1   +90%
 
5/2  +8.18%
 
7/2  +37%

  4/1  +25.56%
Distance – The most profitable distances, by far, were also the most commonly run distances for Maiden races,

6 and 6-1/2 Furlongs, with 6 Furlongs by far the best
 
6-furlong races where top pick is a BONUS Higher % Win or Win/Place Horse –  +56.50%     6.5 Furlongs = +5%
Let's look at a screenshot again – How the Software works
We have no doubt that the The Mark III Maiden Super Module Software!
will provide an enormous advantage for players at every level of the game. 

On most racecards these days, you will see 40% or more of the races carded for Maidens.

  And now you have a precision tool that will provide you several different way to profit in these affairs.
Because of the advantages and accuracy of this program, we will retail it for $149 to the general horse playing public,
but the price for RPM customers will be just $97.50 providing you order within the next 14 days.
Call us at
1-800-696-0067

to order, or go to our website.
Thanks and, of course, call us with any questions you may have.