Description
Editor's Note: 

They say there are two certainties in life, death and taxes. 

But we would like to add a third:

 

The fact that Tom Console can be relied upon to consistently produce easy-to-use, consistent and profitable methods to make all of our handicapping lives easier! 

His new Pro's Confidence Profit Angle is a perfect example. 

Check it out.

  And check out the great BONUS Package as well!
👉👉And check out the great BONUS Package as well – You get

Dr. Anthony's 'Intermittent  Parlay Bankroll Management System

(🤗

which includes his

'How to Form Your Own Betting Syndicate!

Essay

) ++

Tom's 2-Rule 41% Trainer Angle!!!
"Took Confidence Pro to Vegas with me.  Over two days an 9 racing cards the High Confidence plays hit at a 37% clip, including 6 winners that paid $14 or more.  My starting bankroll of $600 (I made $20 win wagers), swelled to $1,524 — that was the first time I ever came back from Vegas with more money than I brought!"  Dan Romans, Riverside, CA
The Pro's Confidence Profit Angle Software!
Just like the paper version, the PCPA Software selects multiple winners on most cards, but with the Software, All of your plays appear before you Instantly!!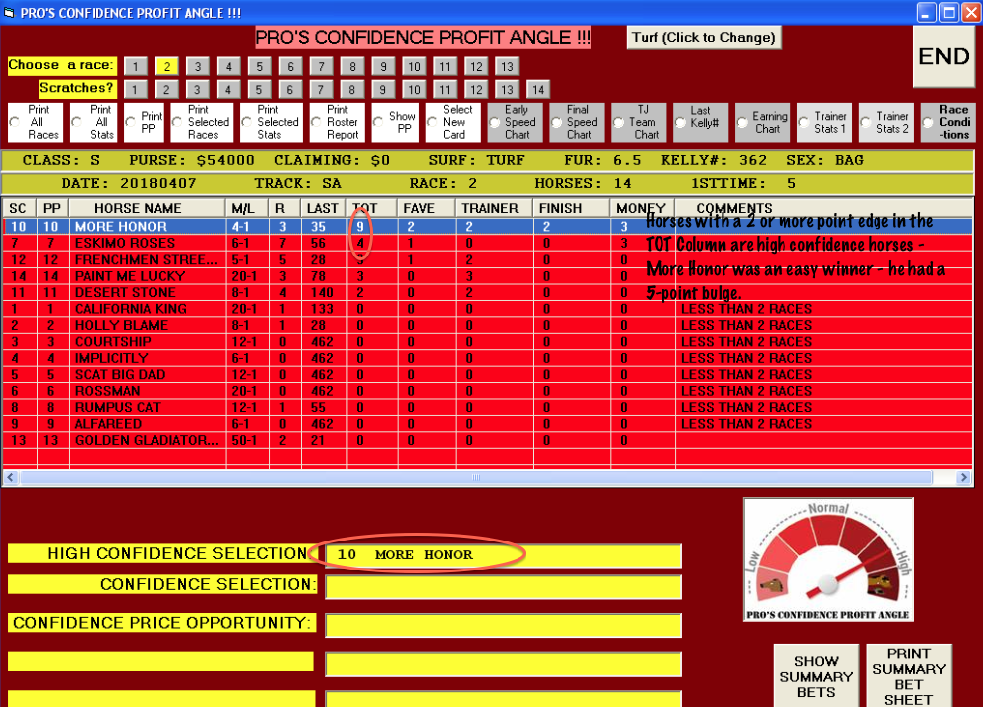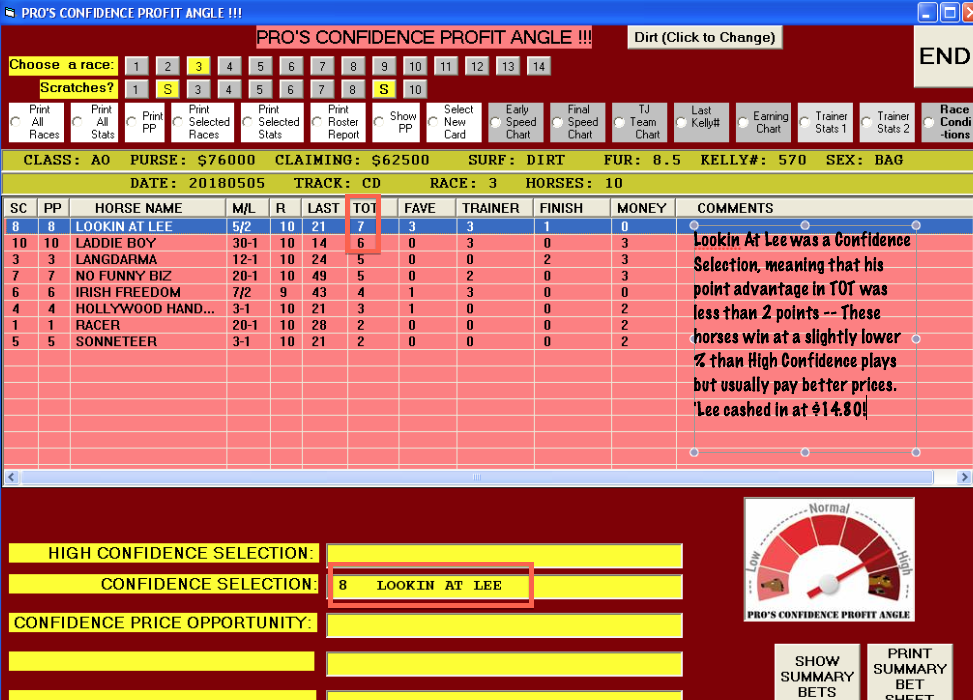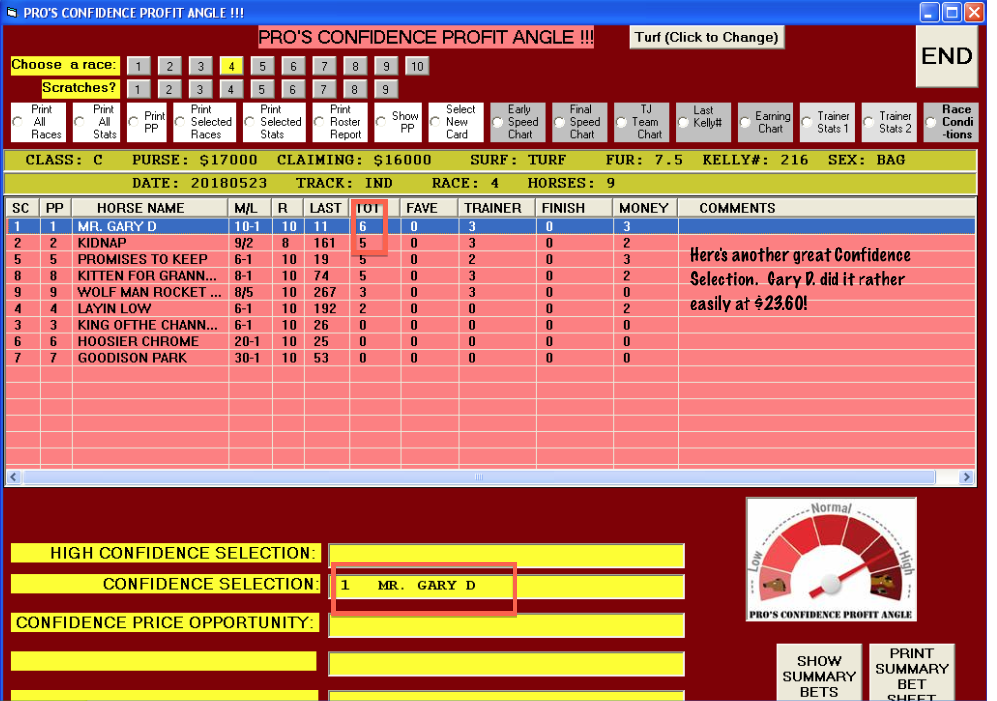 As noted above, very, very seldom will you get fewer than 3 winners per card with the

High Confidence Selections

– close to 40% winners overall.  Regular Confidence Selections (the second box on the bottom) hit @32% of the time.  Take a look at the Summary Sheet below – you will experience days like this!

PCPA Allows you to Bet with Extreme Confidence.  You won't hit a lot of longshots, but you will enjoy steady, consistent trips to the Cashier's Window.  Contact us if you have any questions whatsoever.  Thanks,

Tom
Call us at
1-800-696-0067

or order from our website 

www.rpmhandicappinggiant.com
PCPA Paper/Pencil  $59.88
PCPA Ebook   $49.88
PCPA Software  $85.00
Additional information
| | |
| --- | --- |
| PCPA | Software, Paper/Pencil, Ebook |