$45.88 – $88.00
NEW!!   
The MASTERMIND SPRINT FORMULA!!
The Art of Matching Stable & Trainer Intentions to Pending BIG Efforts!
Description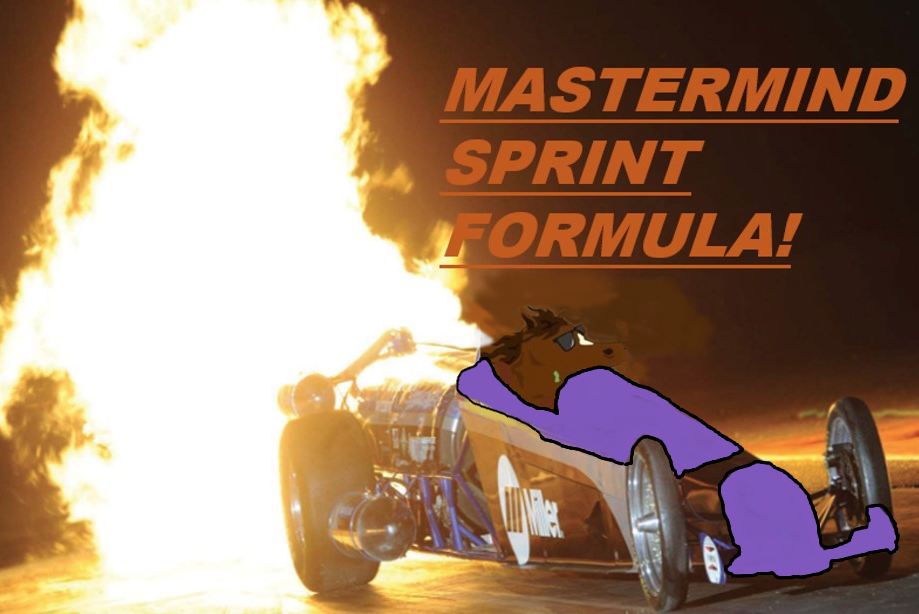 While most successful stables also look for stamina in a pedigree, especially if they are looking for potential Stakes runners who are able to negotiate a distance of ground (One mile or longer),
they are also very well aware that Sprint races (up to 7 furlongs) are much more predictable than route races.
So Let Us Introduce to you the:
The MasterMind Sprint Formla!

– The Art of Matching Trainer & Stable Intentions to BIG Efforts!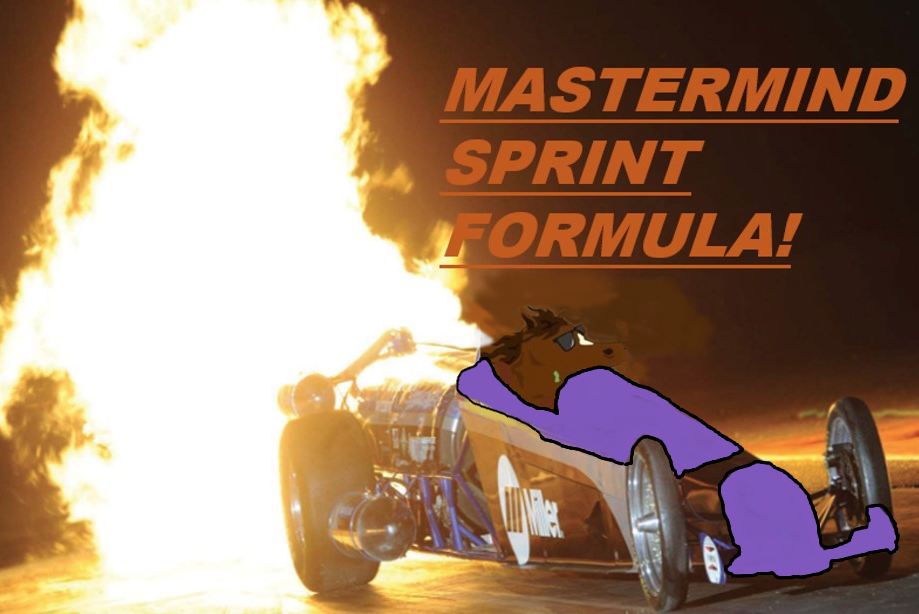 "If I had it my way, from a handicappers viewpoint, that is, I would play nothing but sprint races, but when I play the gimmicks, Pick 3, 4, 6, etc., I have no choice but to handicap routes as well as there will be many of those races carded.  Sprints are by far more predictable and given the right mix of handicapping factors, can still offer great value."  Steve Davidowitz from his book Betting Thoroughbreds
We, and most professional handicappers, totally agree.
There is so much less that can go that can go wrong in a sprint, as opposed to a two-turn race where crowding, traffic and wide trips are all too common, so naturally sprints are going to produce more 'formful' results.
So when handicapper
Dan Roberts

of Hot Springs, AR submitted his

Mastermind Sprint Formula!

to us, we immediately perked up. 

>>

In fact, this was one of the few systems of play sent to us that as soon as we looked at the factors invlolved and the rules, we instinctively 'knew' we were looking at a winner.
Below is a sampling of a couple weeks at multiple tracks.  You can see that Mastermind is very capable of catching winners at tracks small and large and can deliver some boomer prices as well.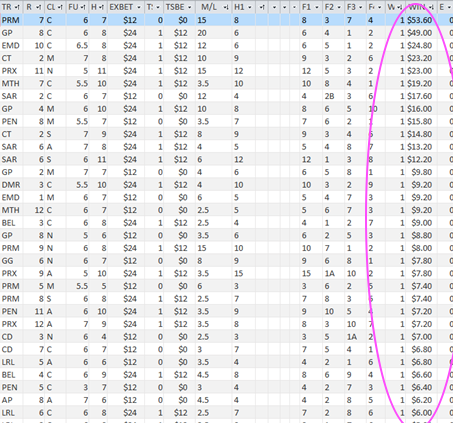 So Saddle Up and grab hold of a system/software that will dramatically increase your trips to the cashier's windows, making 'predictable' sprint races even more predictable. 
We've priced it very fairly at
$88

and, of course, there is a full money-back guarantee.
Call us at
1-800-696-0067

or order from the website and, of course, call if you have any questions.   

Thank You!
Additional information
| | |
| --- | --- |
| Mastermind | Ebook, Hard Copy, Software |