$118.00
Len Cz's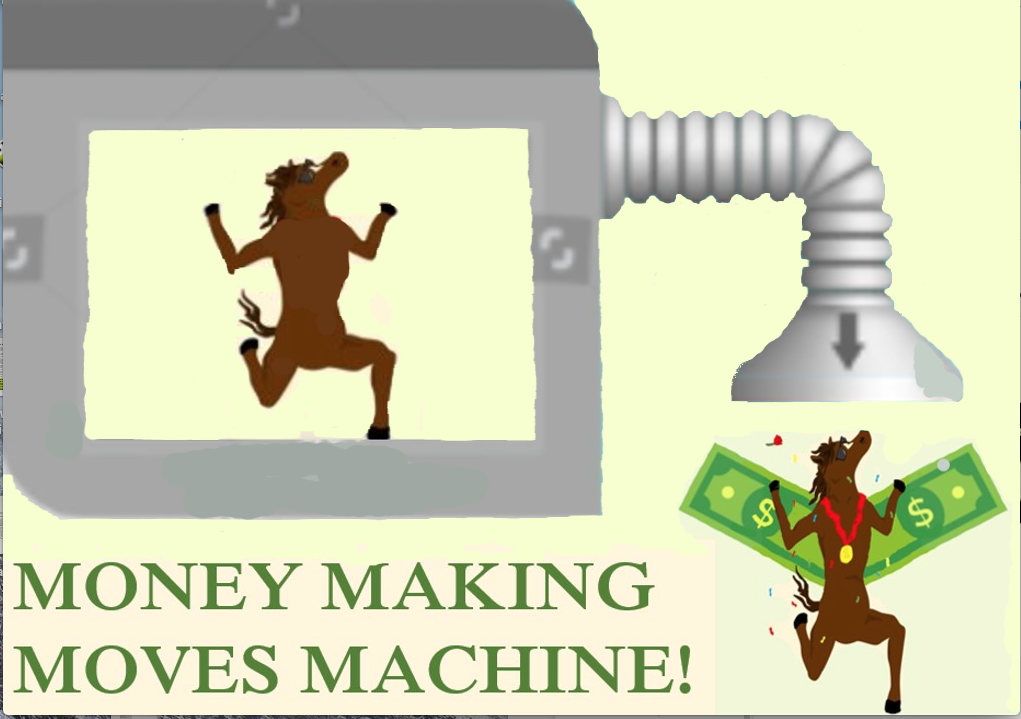 Money Making 'Moves' Machine!!
A NEW, Innovative Software Program from the Sport's #1 Handicapping Programmer!
Description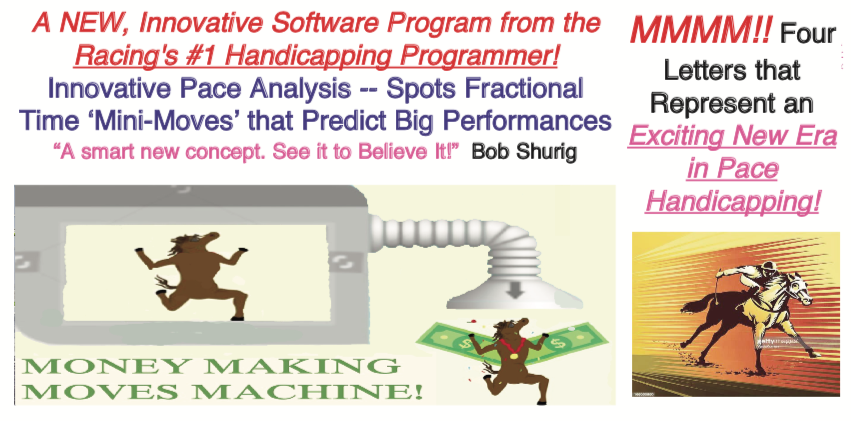 Len Cz's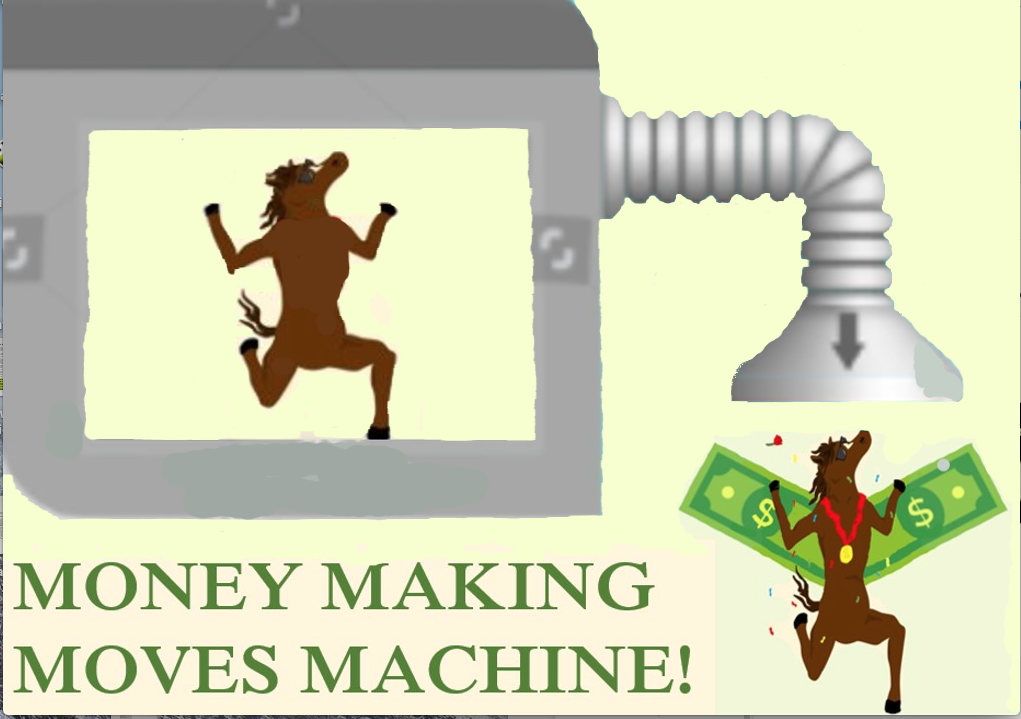 Money Making 'Moves' Machine!!
A NEW, Innovative Software Program from the Sport's #1 Handicapping Programmer!
☛This program analyzes
'Mini-Moves' using 'Feet-Per-Second' (measured in 100ths of seconds)

Pace Analysis

, moves that are all but invisible to the race or race-replay observer.

 
➽

This allows the program to spot runners who may appear to have run a poor race when looking at the pps, but actually made the kind of move that will result in major improvement in their next race.
We were actually going to introduce this software program last year, but Len wanted to do some fine tuning as well as add a couple additional angles.
The fact that only a sophisticated computer program can identify some of these runners results in some very solid consistency and nice overlays.
🤔So What Exactly is Between 22.2 and 45.3?
Most players, who have a basic knowledge of fractional times, would reply 'Why, 23.1 seconds of course.'
And they would be right.
But so much more can go on between fractional calls, especially when the measurements entail feet-per-second and 100ths of seconds analysis.
👉Horses are gaining position, taking up, pulling to the outside, etc., and are either gaining or losing momentum and valuable time during these moves which can ultimately effect their finish in the race.
Screen Shots
👉👉

One thing I want to emphasize again is that the plays that come up in MMMM are anything but 'random'.

  The fact that the program is not only consistent but can, over and over again, bring you huge price plays that frequently hit the board, clearly shows that my theory is very, very sound.  Let's take a look:
The Playbook
So you can clearly see the versatility of this program and the fact that you will be cashing often.

  The fact that my Mini-Move theory panned out so well is very satisfying.  Most of my initial theories fall short of expectations and have to be discarded, but every once in awhile an

MMMM

type of strategy exceeds even my normally optimistic expectations.
👉👉

In the user's manual I will spell out exactly how I play, which is very straight forward and simple, and has kept me in the black for many consecutive months now. 
Also explained is a very conservative strategy that will have you cashing close to 68% of the time (combination of win, place and show) as well as an aggressive strategy which involves a bit of a progression but can get land you a bucket of cash.
Or, you can just go with it as you see fit.  As you can see from the above, price opportunities present themselves daily,  as do consistent results on runners in the 8/5 to 8/1 range.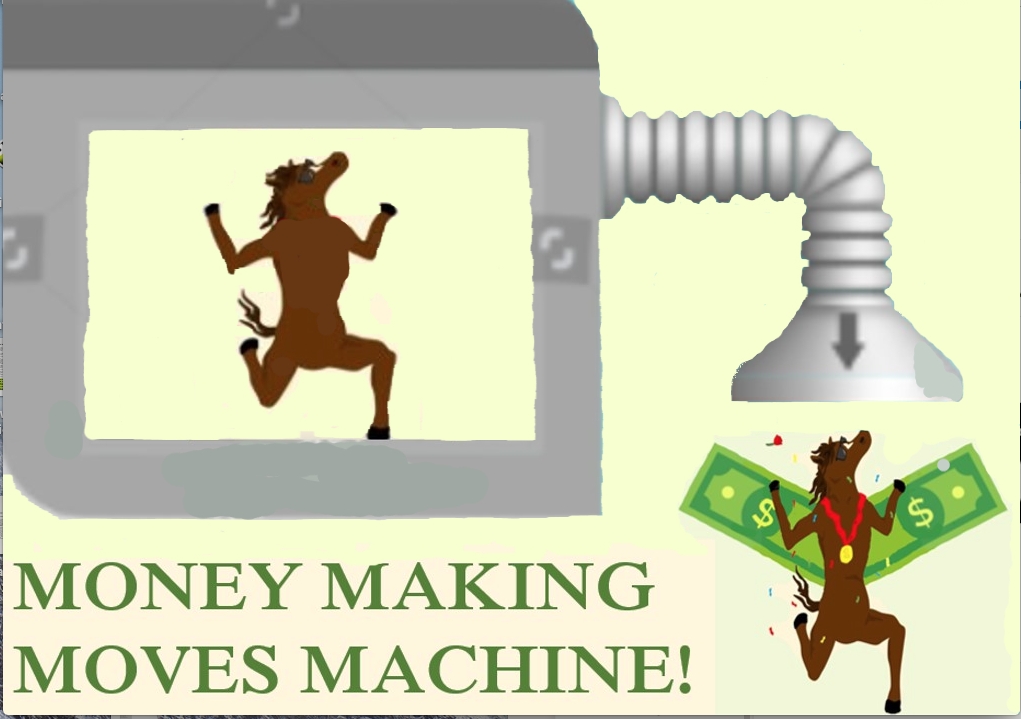 😎You've just got to try this one! 
I am truly excited about the results and am certain that you will be, too. 
A couple of my testers suggested I should charge $200+, but I know that is a bit steep for most of my audience so,
I am pricing it at just $118.00

, and of course there is a full money-back guarantee.
So give us a call at
1-800-696-0067

or order from our website.
😊And thanks for listening to my long-winded story, but I wanted to provide you with as much info as possible.  And of course do call if you have any questions.  

Thanks, Len