It's Summertime & the Handicapping is Easy(er)! Check out our Coming Products for the Most Formful Time of the Year! Stanley, Shwartz, Worth Company & More!!
Description
_______________________________
Arthur Stanley's
POWER-LYNK! 
Translating HIDDEN CLASS Into Consistency & High Average Mutuels!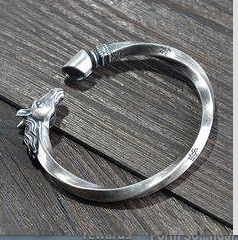 We've always wanted to program some of
Arthur Stanley's

excellent work, and offered his The Money Horse a couple months ago, which received a great reception.  We have more from Arthur Stanley in store, and his best selling

Power Lynk Strategy

will make its debut soon.

THE POWER LYNK STRATEGY By Arthur Stanley.
NO SPEED RATINGS!
 NO POWER RATINGS! Few CALCULATIONS (None with the Software!) A

RTHUR'S SIMPLEST YET MOST INGENIOUS STRATEGY EVER!
IT FUSES CLASS AND CURRENT RACE ABILITY

–

AVERAGE WIN PRICE…$12.60.
WHAT IS POWER LYNK?

POWER LYNK

is the unique blending of two fundamental power handicapping parameters resulting in a strong selection methodology.

Simple and easy to use –
POWER LYNK FULLY EXPLOITS HIDDEN CLASS!
With POWER LYNK and its strength of selection, your money will always be on a 'live' horse with a true performance background edge!
The
POWER LYNK!

play will be the tightly wired "hot" horse exhibiting discrete running trends that are linked to a class edge

…

It is great for straight wagers as well as 'Keys' in the exotics. 
A unique algorithm eliminates 'unfit' (out of form) horses with a low probability of running a good race.
It will then flag the horse 'Readiest' (if that's a word!) horse with excellent accuracy.
There is not a play in every race – average of 3 to 4 best bets per racecard.   A conservative, high average mutuel methodology that can be used with Confidence.
_______________________________________
The Formula!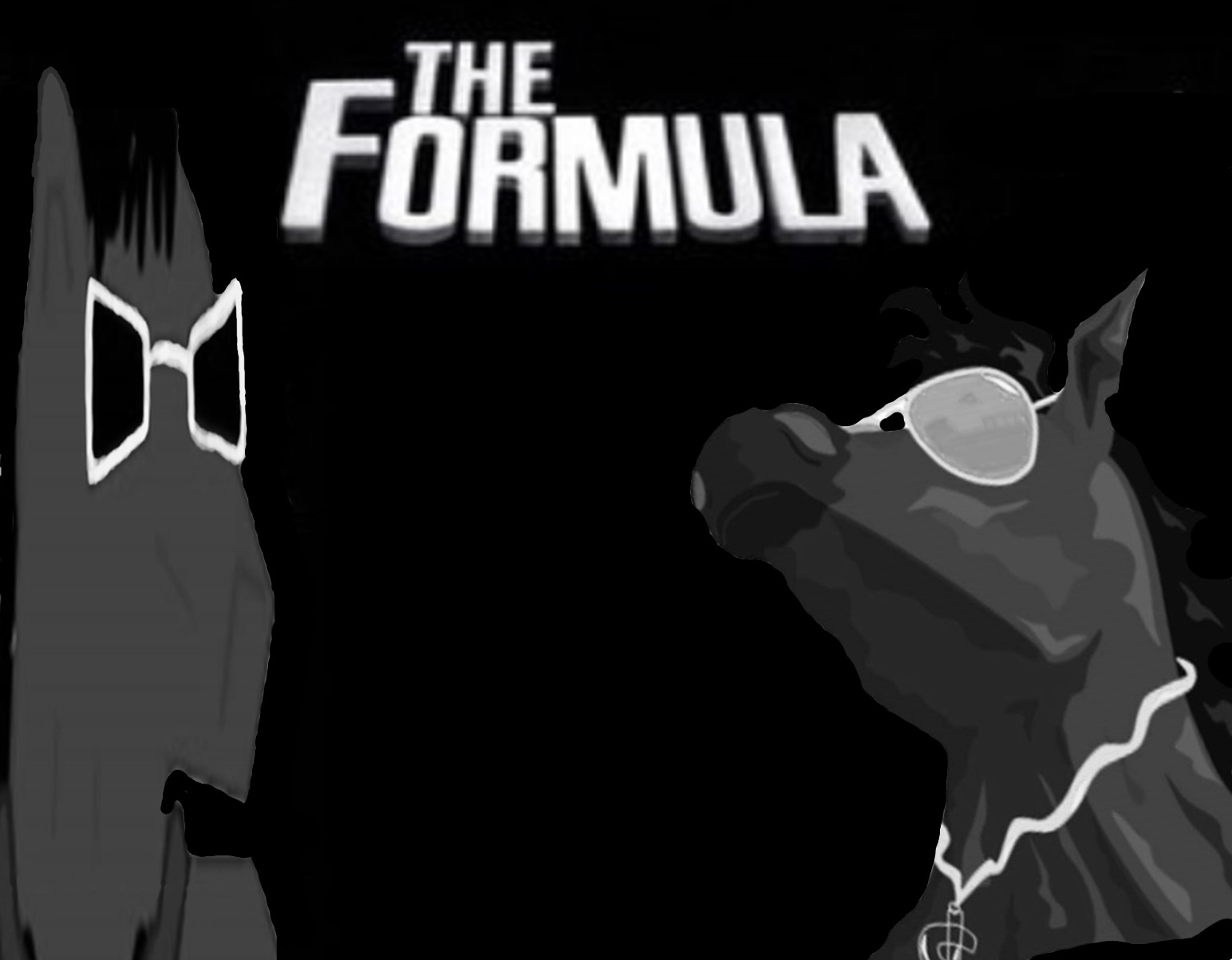 And still more from
Arthur Stanley

, this time in tandem with co-author

Stanley Keeler

, who is also a long time beta tester and consultant for RPM.  So it's Stanley and Stanley,

producing a unique winner getter with high average mutuels that focuses on Energy going into and coming off of turns. 
Not 'turn time', necessarily,
👉👉but Energy gained or lost at these points in the race.
The FORMULA!

is an amazing handicapping advisory the likes of which you have never seen before.

It is a selection technique that is completely unused by 99% of the racing public! (

no hype here – it really is a method that the vast majority of players have never seen).
The ingenious method produces a steady stream of high-priced overlay plays capitalizing on a precise sequence of crucial performance efforts and condition recovery situations.
Prior to now, these lucrative wagering opportunities were only visible to those "in the know", i.e, sharp handicappers and stables.
The FORMULA!

will now give you too the valuable ability to highlight the sharp and fit horse that is ready to run a powerfully "energetic" race. You will know when this race will be run, and more importantly…why!
_________________________
NEWPACE Advanced Workshop: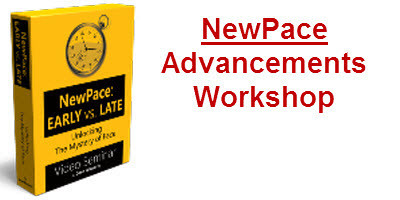 NewPace is a great product.
And it is about to become even better.
In this 2-hour Live workshop Dave Schwartz will teach you:
A better, faster way to isolate the early horses with NewPace.

A system for tossing out Need-to-Lead horses who are not likely to sustain their effort to the finish line even if they get the lead.

Why you no longer need a 'swing' horse.

An improved Regression Speed Sort Object for Late Horses.
In addition, you will learn:
When you should put in NO early horses at all.

When there will be a cavalry charge in the stretch and extra late horses should be added.

A systematic approach to determining when a low-priced contender can be bet against.
Note: This workshop is only for purchasers of the NewPace Video Seminar, which is described above, as you will need this information to benefit from the Advanced Workshop.  And you will get a nice discount when purchasing both.
________________________________________________
So watch for these – you will be very pleased with each and every one of these great new Products. 
Call us at

1-800-696-0067

if you have any questions.  Here's to an exciting, relaxing and profitable summer for all!