Description
Jeff Sillifant's
Cash Cluster, The Software!!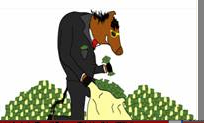 Steady, No-Runout Consistency & Profits to Win, Place & Show! 
Documented 37-Day Test (included with purchase) showed a $4,600+ Profit on Win/Place/Show wagered combined!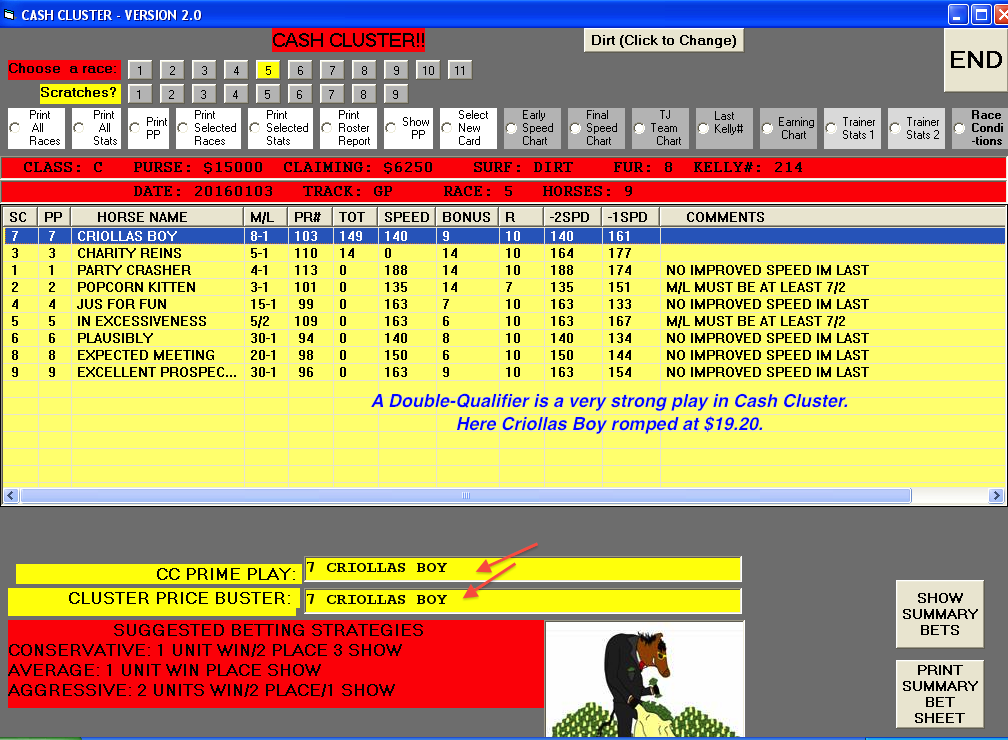 Main Screen above.  Cash Cluster locates viable cash-in situations using a combination of Positive Speed Analysis (-2SPD & -1SPD columns), BONUS (points awarded to certain trainer stats applicable to today's race), and SPEED (adjusted for previous factors).  CC Prime Play = the most viable play in today's race;  Cluster Price Buster = longshot opportunity.
I don't want to sound like I'm 'overselling' this thing.  I know I don't normally get this exited about a product, but there are two important things you need to know about Jeff, well, make that three: #1), he is retired, has been since age 52;

→

#

2), he makes a nice supplemental living at the racetrack Using his methods

and, #3), he is honest as the day is long!
You will realize many juicy place and show wagers as well as solid win prices — Below Starshiner runs 2nd at $8.40/$5.80

Cash Cluster is designed to come up with solid prices on 'obvious' horses.  You can wager any way you wish, but Jeff provides three suggested wagering strategies.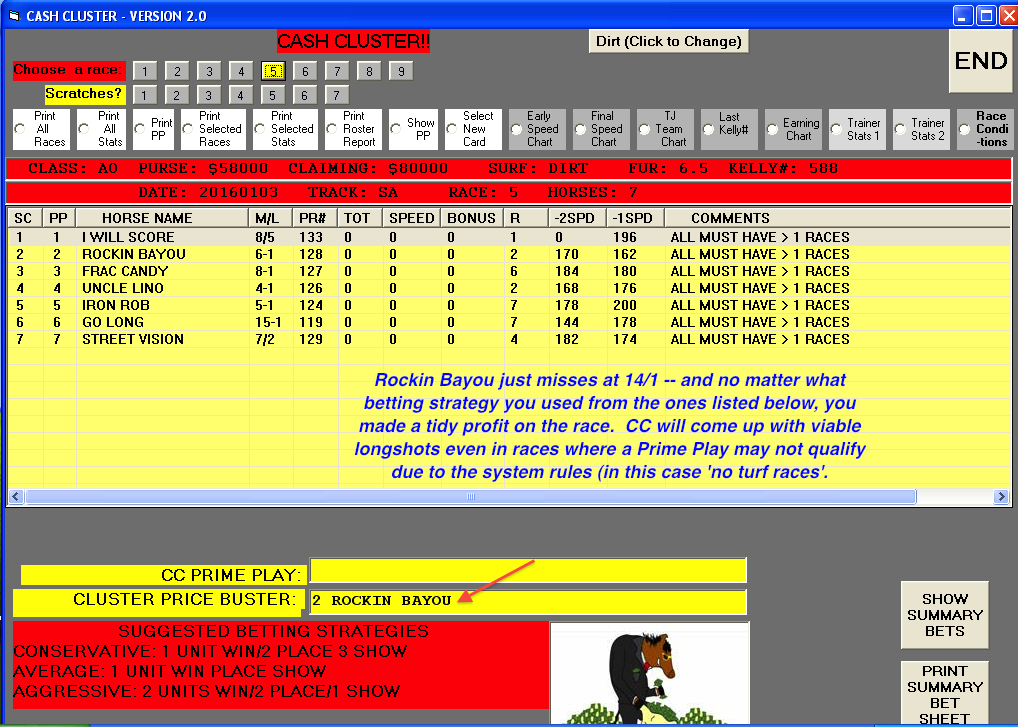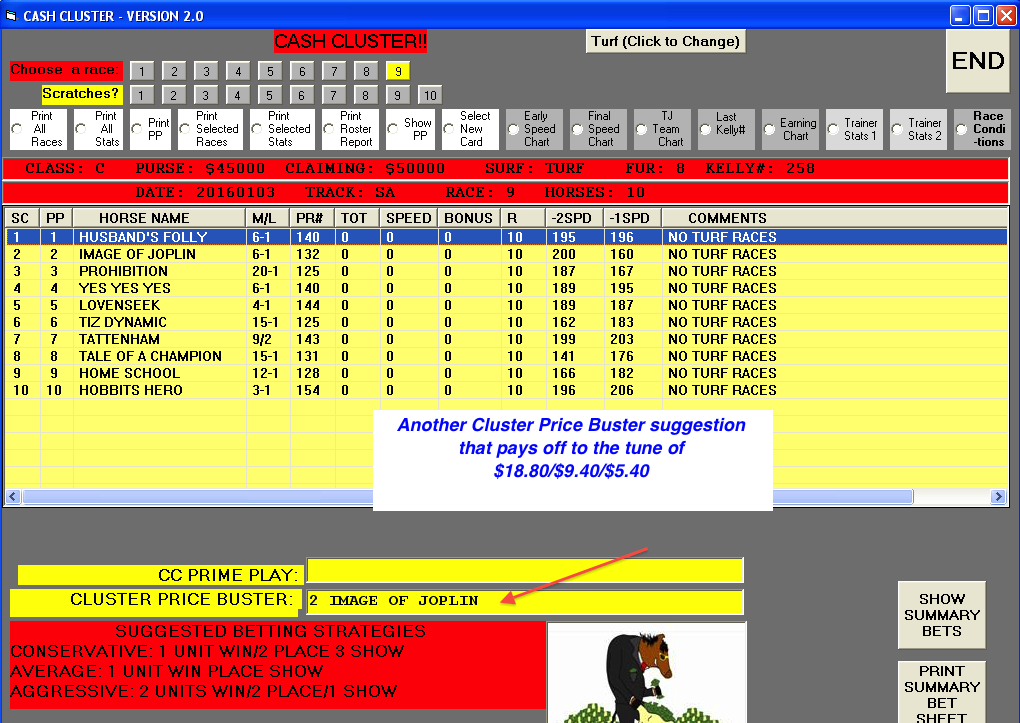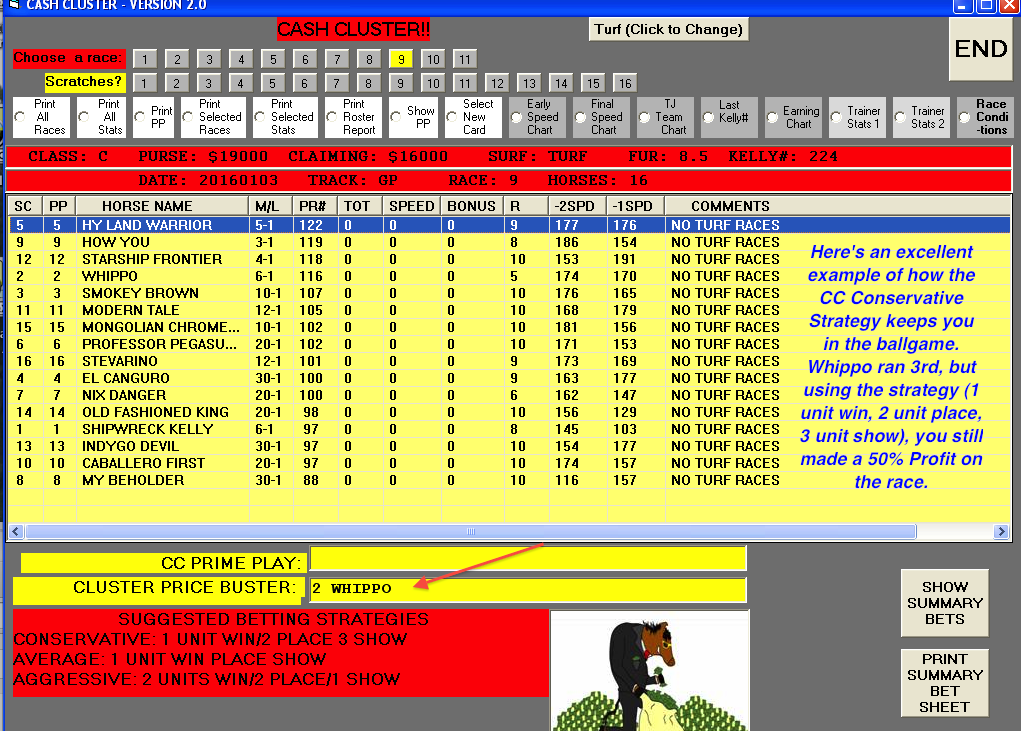 And Cash Cluster, The Software, is priced very reasonably at just $89.90
Hard Copy is $55
After just a few days, you will understand the genius of the title as, indeed, 'Clusters' of Cash will come your way!
Call 1-800-696-0067 to order, or order from our website.