$45.88 – $97.50
Bert Norman's

SPEED KEY!

A Unique Speed/Class Formulation Where Contenders hit the board More Often than Not!
Description


Here we are revealing the first page of Norman's

Speed Key

!

method.  It is sure to intrigue you,

and it should!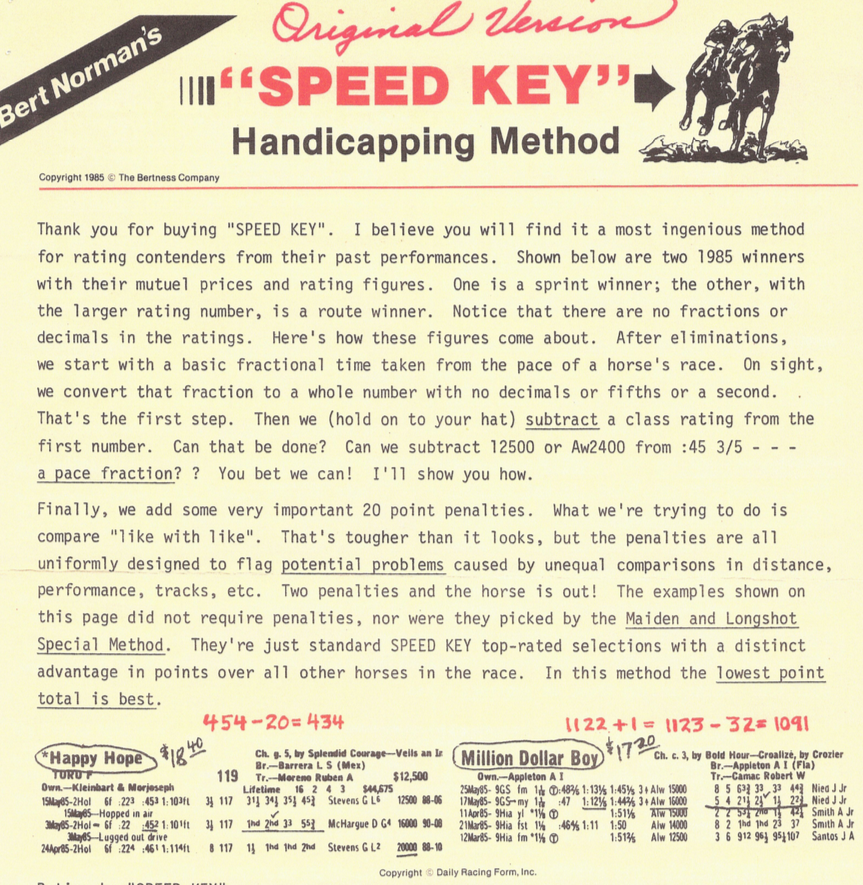 You'll note that Bert provided a couple of examples above – 
do you maybe see some clues as to what is going on here?

  Below is a more recent example (December 3 at Golden Gate) – a total Speed Key no-brainer!

Take Charge Erica scored easily.  Diva De Kela ran 3rd.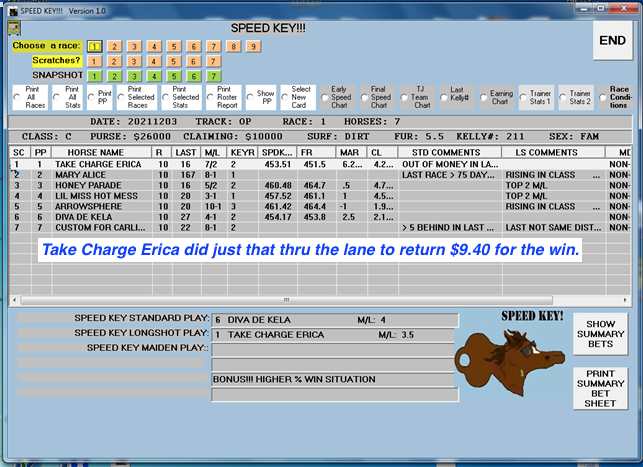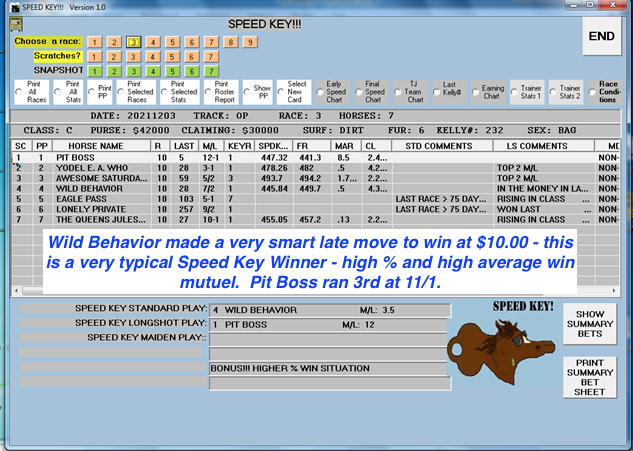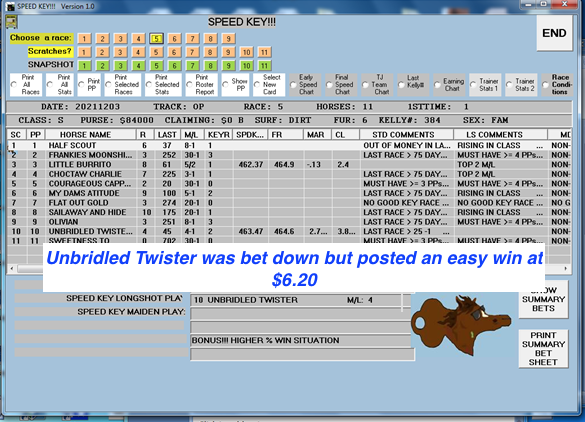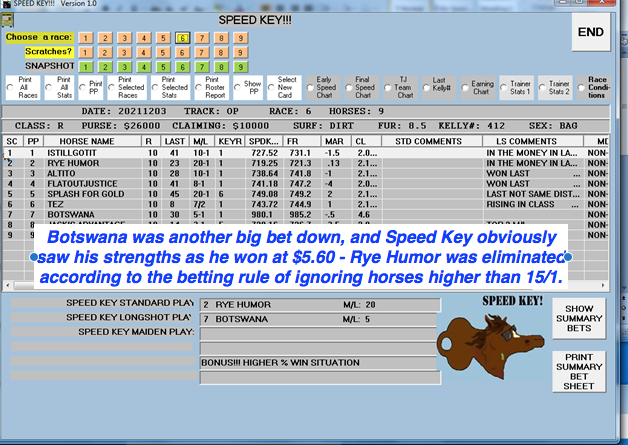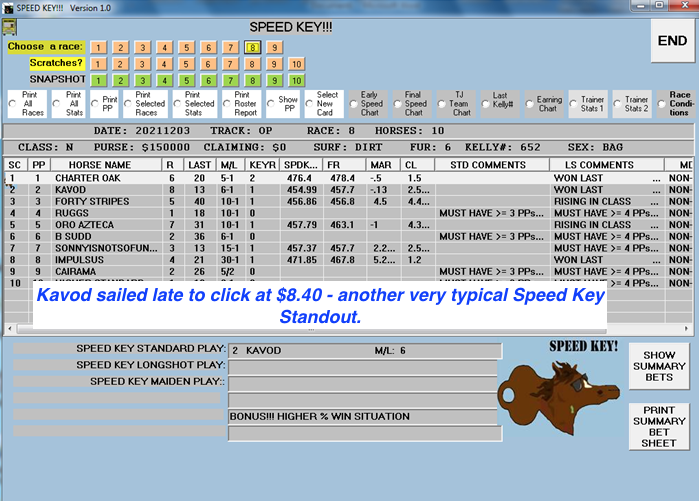 Also, in the 9th race, top pick Palm Cottage ran 2nd at 4/1. 
Sooo ….. With
Speed Key!
You get not only Bert's Unique and super accurate Speed Key! plays, but also his

Longshot Formula Selector

(which hits close to 22% of the time at nice prices by the way) and his

Maiden Formula Selector

which pops close to 32% of the time, again with some nice prices. 
>>>>

Also, when you order the software, you also get The Original Speed Key Method,

FREE!!

in hard copy or ebook! 

☛

Now that's a sweet deal!
The Speed Key Ebook    $45.88
The Speed Key Hard Copy    $55.00
The Speed Key Software    $97.50
Additional information
| | |
| --- | --- |
| Speed Key | Ebook, Hard Copy, Software |