Sale!
$41.88 – $59.88
Amazing Consistency!
The PLACE/SHOW SPEED WIZARD!!

Includes,

FREE!!,

the Amazing ALBERTI POWER PLAY!! Also,

FREE!!,

 

Dr. Anthony Parlay Plan that INSURES a PROFIT!!!
Description
The PLACE/SHOW SPEED WIZARD!
(includes

FREE!!

The Incredible

Alberti Power Play!

)
Also
FREE!! 

Dr. Robert Anthony's No-Can-Lose Power Parlay Strategy!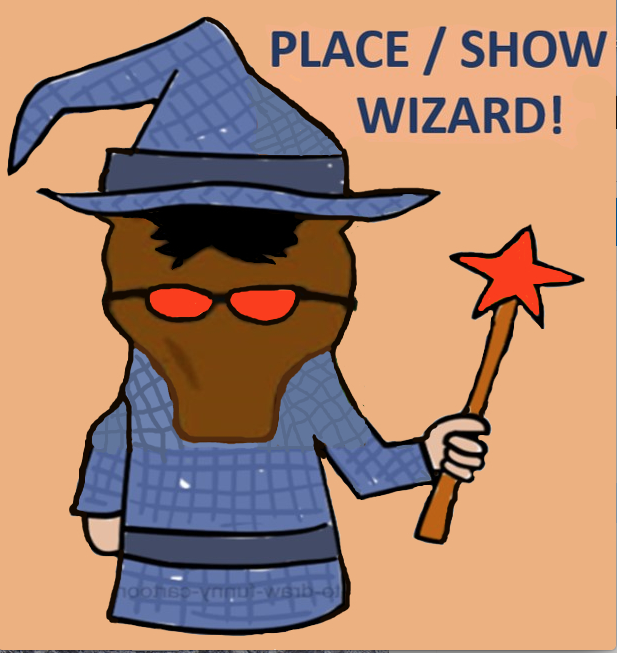 Question:  Does the average racehorse's career have more wins or combined places and shows?  Dumb question, but it's to make a point.
The average runner has less than 1/5 the number of wins than combined place and show finishes, i.e, the handicapper is going to cash five times as many place and show tickets than win tickets on a given horse.
So, what if we could develop an indicator, a method, that tells us when a horse is more likely to run 2nd or 3rd than 1st?  Good idea, right?
The Hits Just Keep on Coming!
Below you will find several examples.  There were just so, so many excellent examples showing the accuracy of these methods that we are including more than we normally do.  Be sure to read the explanations in the body of each example.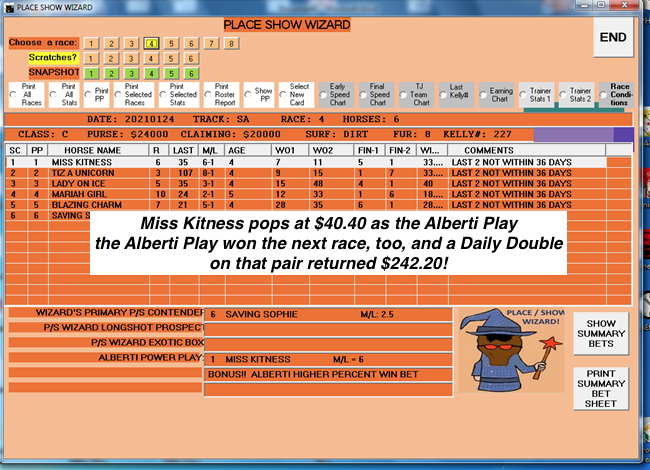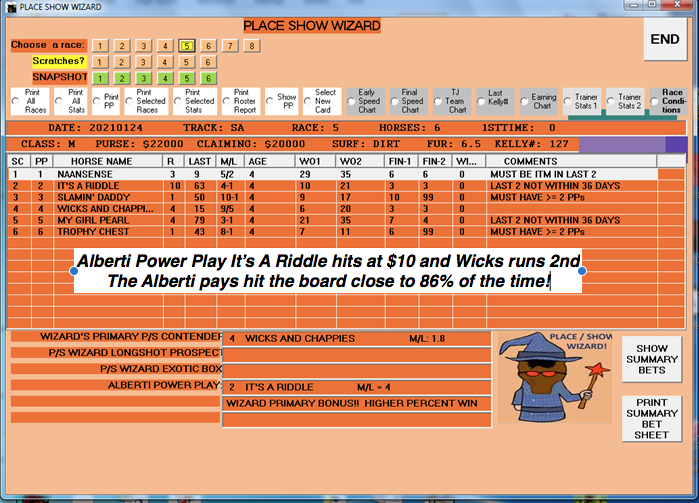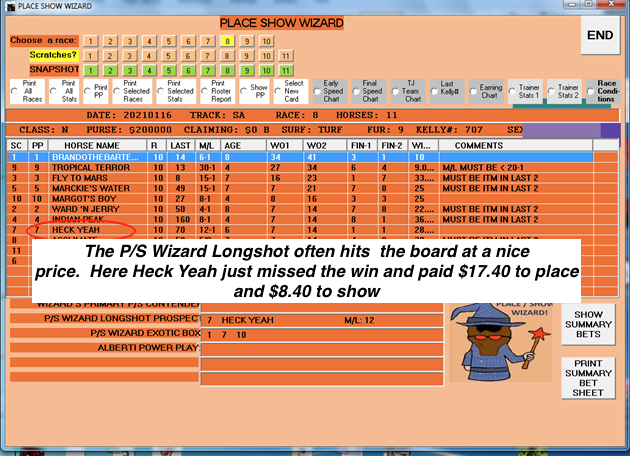 And the Good News is that the

PLACE/SHOW SPEED WIZARD! with the ALBERTI POWER PLAY!

is super reasonably priced. 
Just $88 for the software,
$49.88 for the Hard Copy

and
$41.88 for the Ebook!
Call us at 1-800-696-0067 or order from our website and, of course, call us with any questions. 

Thank You!
Additional information
| | |
| --- | --- |
| Place/Show Wizard | Ebook, Hard Copy, Software |