$111.00
William Beale's ALMOST PERFECT System! 
A Time-Proven Gem of Consistency

– 

A Super High ROI Producer with Price Plays!

as Well as a High % Feast for 'Favorite' Players!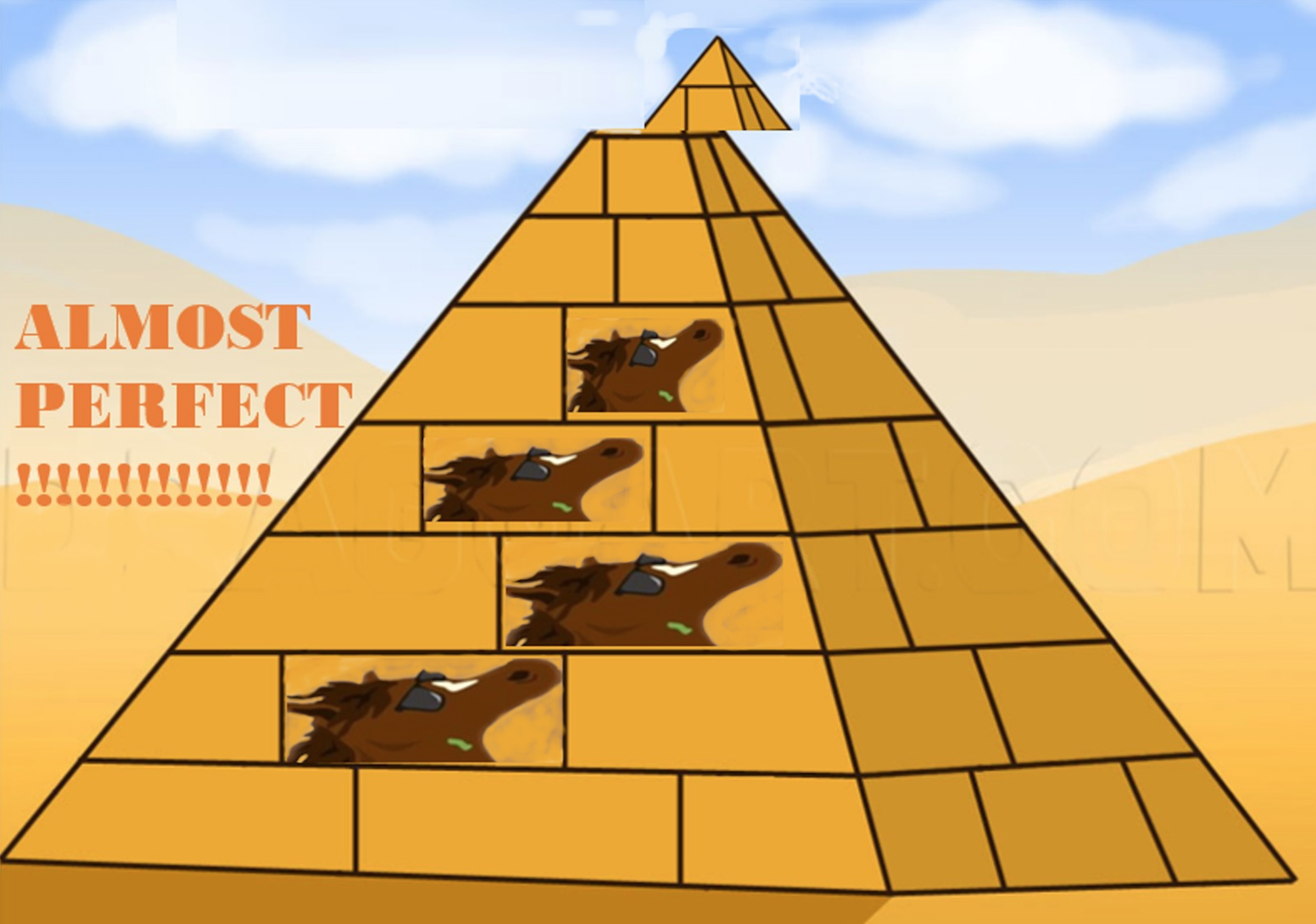 Description
William Beale's ALMOST PERFECT System! 
A Time-Proven Gem of Consistency

– 

A Super High ROI Producer with Price Plays!

as Well

as a High % Feast for 'Favorite' Players!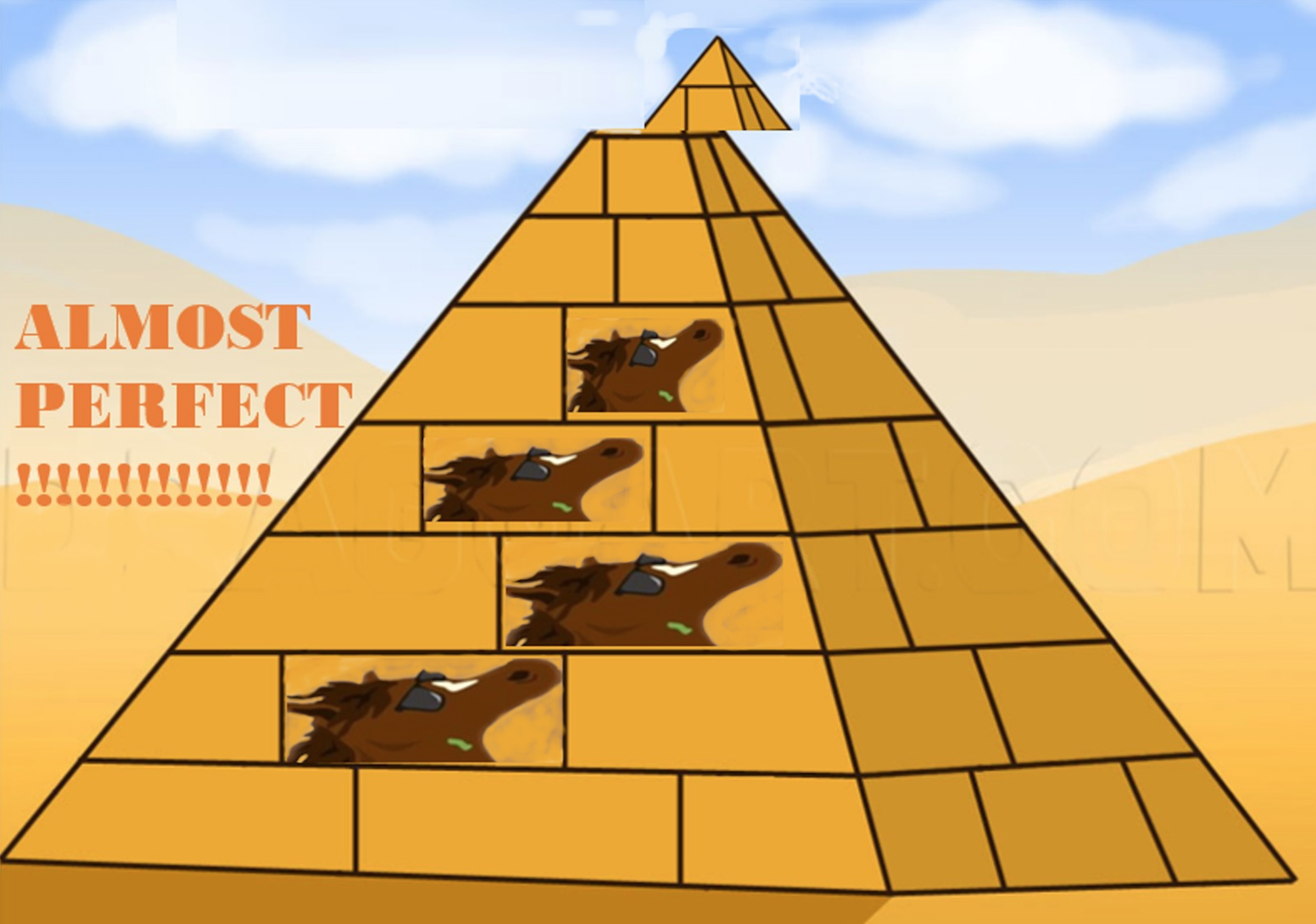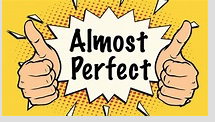 This one just recently came to us from a long, long time customer who has had excellent success running the system by hand which, given the number of rules, is a very tedious task.
So Len took a look and made some 💡

GENIUS

modifications when he programmed the method,

making it even more solid than it was in its original form

, and added factors to make it more than just a 'Consistency' program

with the addition of several price-getting algorithms.



The Almost Perfect Method Software!

has Something for Everyone

  – 

Consistency for the Conservative Player

and Options for Steady, High % Returns in Many Price Ranges. 

Also great for Quarter Horse Races.
Negative Returns (situations to avoid):
Turf Races, regardless of Morning Line, showed a 11.67% Negative ROI
Horses with a morning line of 20/1 or higher showed a Negative 9.9% ROI

___________________________________
And the Price-Getting Ability of Almost Perfect seems to remain very steady month after month

.  As a test I asked Len to look at Sept./Oct. 2022 just to see if any random sampling had equally good results.  Here they are (

oops, just noticed that a few Sept. 2020 races got pulled in here by mistake too, but that just offers further proof of Almost Perfect's price-getting longevity

) and we looked at several other two month periods with very similar results, so the prices will come – all you have to do is wait on them.

Note: The price paid is based on a $2 win wager, so when that is subtracted you get the 'NET'.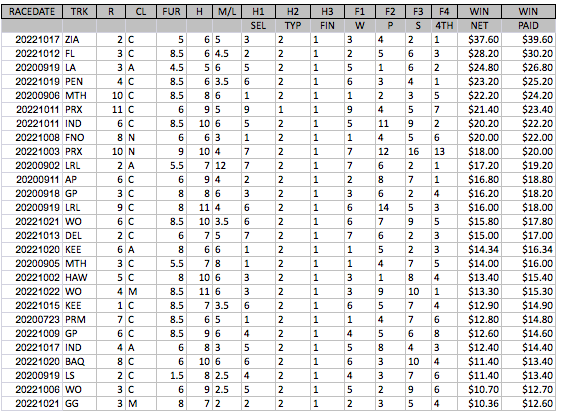 And, as you can see by the above stats on
Favorites

, Almost Perfect!

is also Excellent for finding 'singles' in your Pick 3s, 4s, etc., and great for place and show parlay players.

  One thing for sure, you never, ever want to leave a prime play off of your Exacta or Trifecta ticket!
Centavo, below, was 15/1 on the morning line.  Horses over 10/1 on the morning line showed a huge positive ROI in our database, even though they don't come up that frequently.  He paid a nice $37.60 for the win.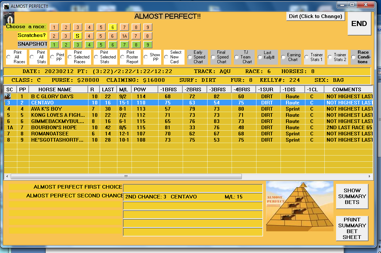 Below: A Nice day to be playing Louisiana Downs, February 11.  Hes Righteous Man got there at $12.40 and in the very next race One Sweet Rouge won at $19.60.  Almost Perfect does very well with Quarter horses boasting a high win/place rate.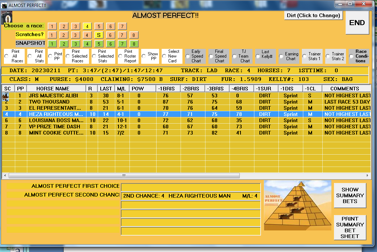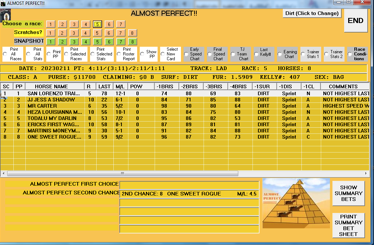 Likeable, below was 8/1 on the morning line but popped at $28.20.  Often these Almost Perfect Price Plays go off at odds double or more the morning line.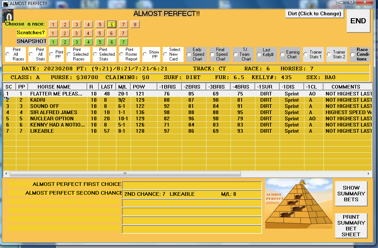 Forty Flash was 6/1 on the morning line but paid an overlayed $21.20.  Again, often Almost Perfect selections pay over their Morning Line odds.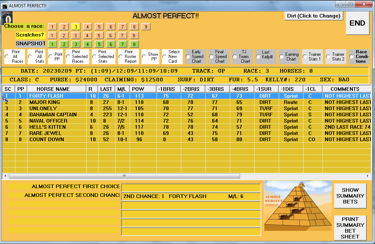 A Nice 'twofer' at Tampa Bay Feb.11.  There were three total plays with Assert Dominance winning the 2nd at $15.60 and then Drifarios taking the 7th at $17.80! (experimented with a  screen color change on these, but think we are going to stay with the above which appears more readable)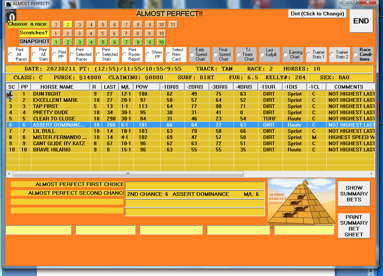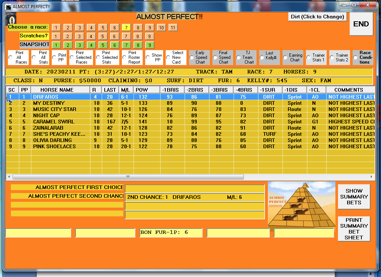 Here's a more 'normal' winner at Parx, and you will get lots in the 2/1 to 6/1 price range.  IfIhadachance won smartly at $9.00.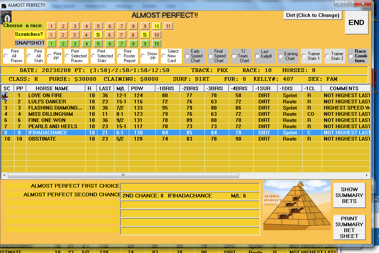 So come one, come all!  Regardless of your style of play,

you will find one or more 'niches'

that suit your fancy with

Almost Perfect!
This may be one of the most 'versatile' programs we have ever offered and it is very reasonably priced at just

$111.00

So Call Us at

1-800-696-0067

or order on our website and, as always, please call us with any questions you may have.