$118.00
"While most pace programs I have used work best in sprints, HP PACE is equally as effective in route races up to 9 furlongs, both turf and dirt.  This is really something special!"

 
Pat Bartolotta, Mutuel Line Manager, the Meadowlands
Description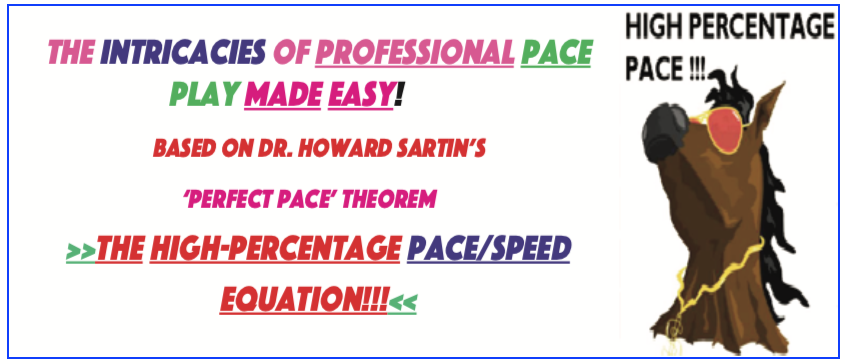 "Innovative & very, very effective."  Bob Shurig, Handicapping author
"While most pace programs I have used work best in sprints, HP PACE is equally as effective in route races up to 9 furlongs, both turf and dirt.  This is really something special!" 

Pat Bartolotta, Mutuel Line Manager, the Meadowlands
"Just got your High Percentage Pace Software and I checked it out on my past 500 plays.I think it is your best pace program ever.  Len did a superb job in programming it.  Thanks!"  Ray Lopez, Reno, NV
As Ben writes above, 👉our testing has shown extreme consistency with this program, at tracks both large and small. 
Check out the Summary Picks Sheet (which the software generates for you) below for Canterbury Park on July 2nd.

  While all cards obviously won't produce this well,

many, many will.

  Also, note the

PRICE GETTING

ability of this software.  Normally a high-% in-the-money program gets short prices – 

this one continuously brings 4/1 to 20/1 horses into your reach: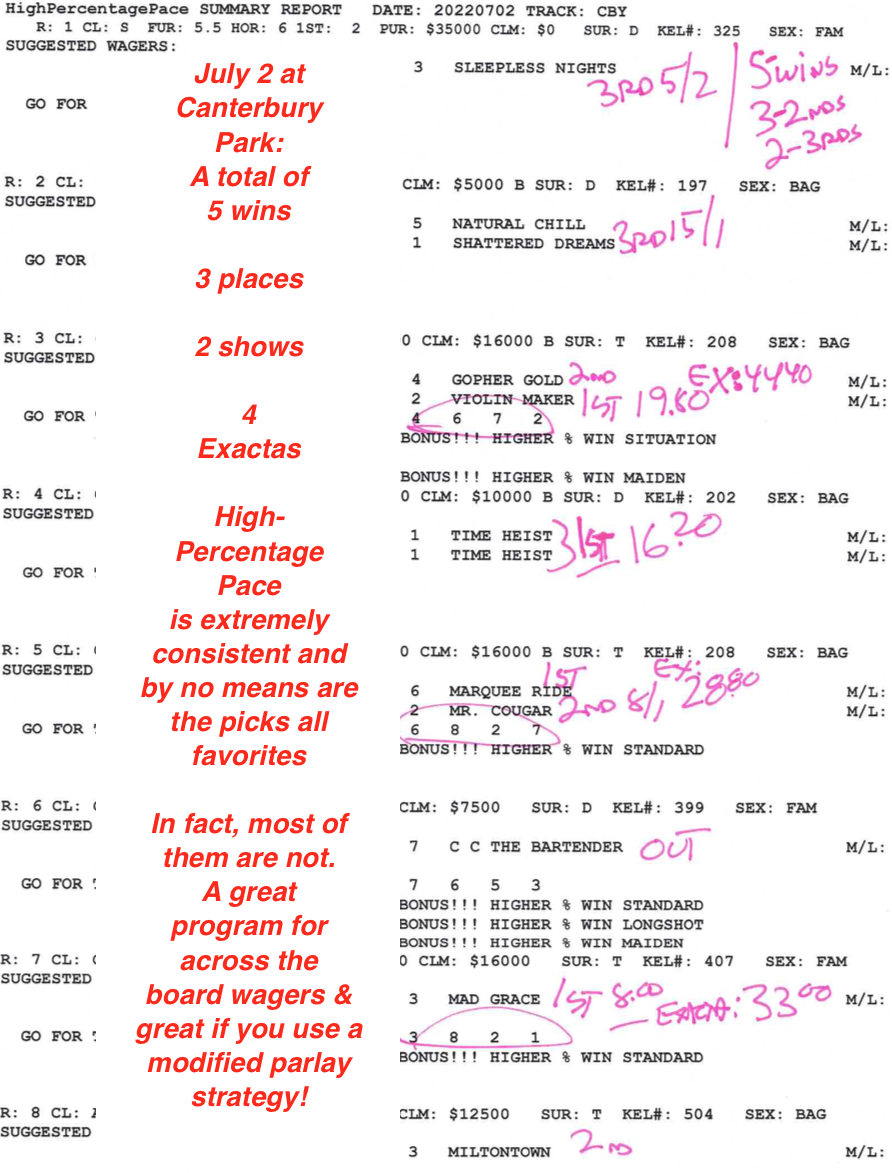 "I call this my 'shortcut' to pace handicapping, as it has the extraordinary ability to sort out the pace picture at all distances.  Most of the time the Percentage Pace Power Play runs big, and when it has the recommended point advantage, even bigger.  You did a real good job here."

  Dale Arnistan, Brooklyn,



And, of course, High-Percentage Pace! also includes one of our most popular new features  –  SNAPSHOT!
And our New

SNAPSHOT!

Feature has been expanded to include even more critical handicapping information! 

You can literally handicap a race simply using the SNAPSHOT screen

.  Extremely valuable in races where there may not be any system plays, or to find likely Exotic candidates.  

LOOK!: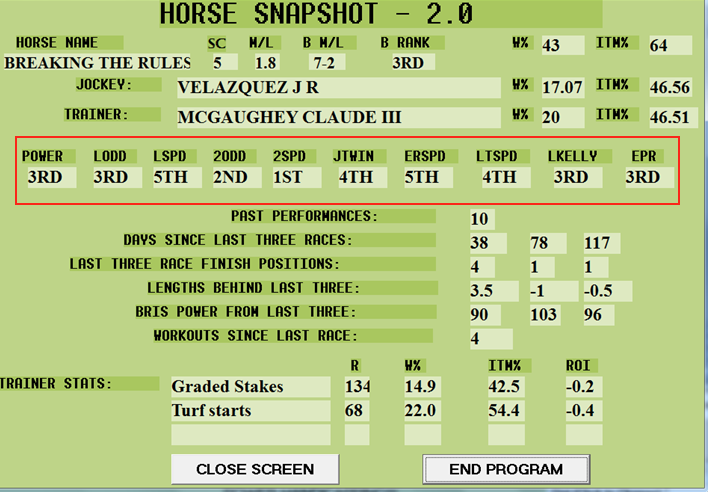 Subsets of Areas Where High-Percentage Pace Excelled (based on 241,563 race database study)
While most distances, field sizes, surfaces, odds ranges did well, but if you want to be picky, the following areas showed the good overall returns:
All Allowance Races (from non-winners of 1, all the way up to Classified)  +31.4% ROI
4 Furlong Races = 48.18% ROI
5.5 Furlong Races – +19.44% ROI
Morning Line Odds Ranges – the lowest and the highest m/l ranges that show steady positive returns
2/5  to 3.5 = +5.16% ROI

(pretty remarkable that these lower odds ranges produced positive returns – they are usually negative in most programs)
Even Money = +35.34% ROI
6/5 = +1.78% ROI
6/1 = +9.44% ROI
8/1 = +32.29% ROI
10/1 = +50.01% ROI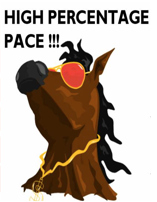 👉😎So with High-Percentage Pace!, you have a

Sartin style

pace program that not only screens for and finds likely pace scenarios, but then locates the horse(s) that appear to FIT those scenarios.
In addition, the program becomes even more accurate because it applies other high % handicapping factors to the equation.

  And, again, the in-the-money hit rate is great as well.
And High Percentage Pace!
is priced very reasonably considering the work that went into it.
Just

$118

and you can use our 3-pay/no interest plan if you wish
Call us at
1-800-696-0067

or order from our website — 

and call if you have any questions whatsoever. 

Thank You!