Description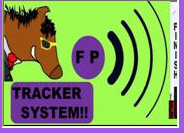 Walt Owen's FP TRACKER System – One of His Very Best —

Great Prices – $12.41 Average Win Mutuel!
And now, for the first time ever, Walt's FP Tracker System is on software!
The FP Tracker System is like a perfectly-baked cake  — an exacting mix of the proper ingredients that results in superb flavor or, in our case, a mix of Form, Pace, Speed & other factors that result in consistency and often, very often, BIG PRICED Winners!
We're talking an average win mutuel of @$12.41 with a 28.2% win rate, which makes for a huge positive ROI. 
>>>

And …  FP is great for Place and Show players, as it pulls in great prices in those slots regulary!
Take a look at the Examples below. 
FP just may be the best, what we call, 'consistency/longshot' systems we have tested!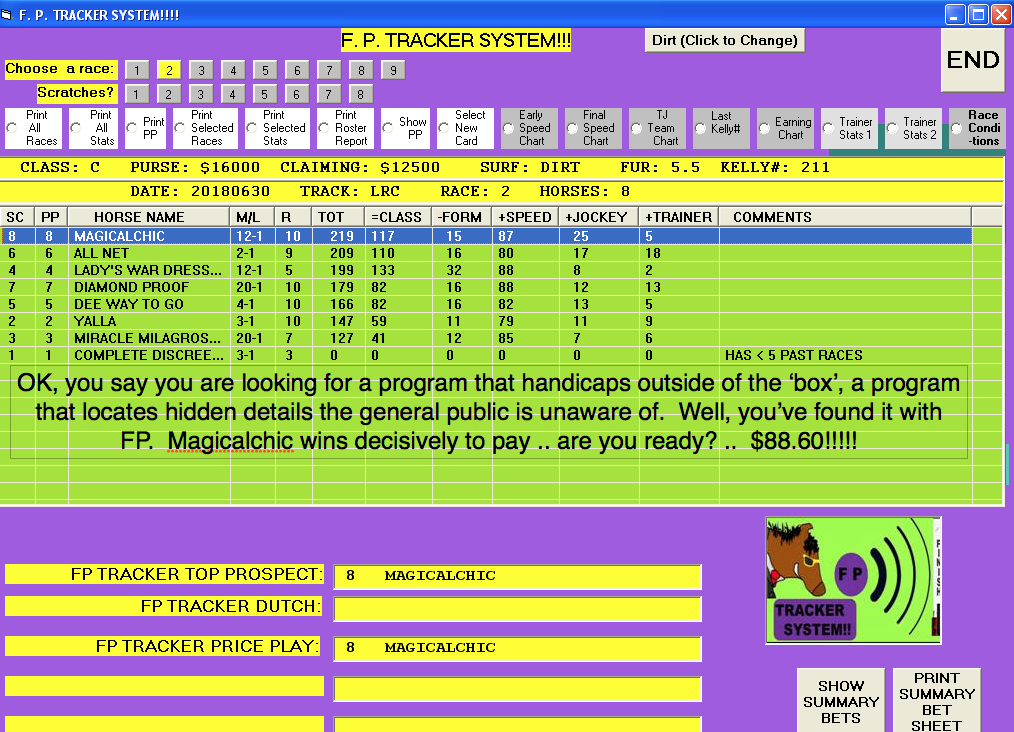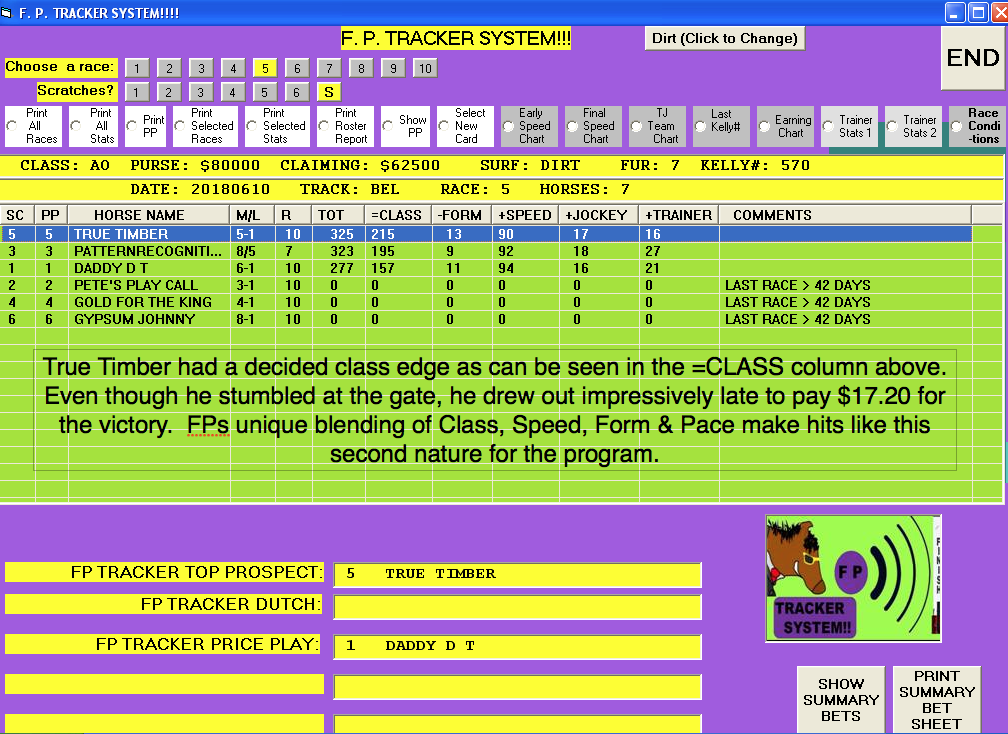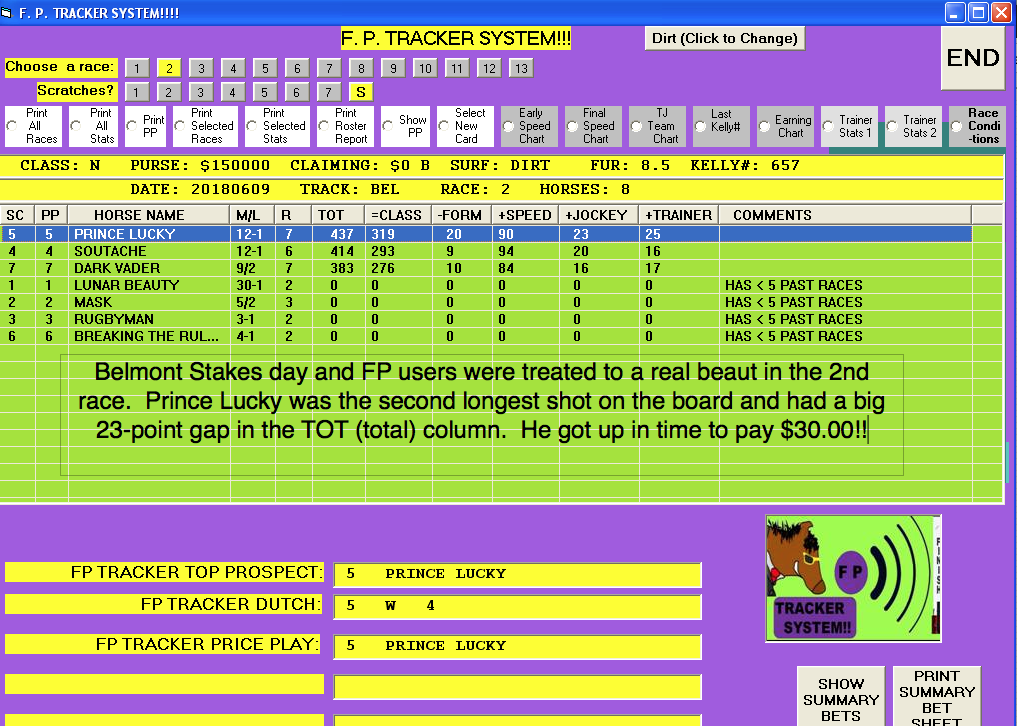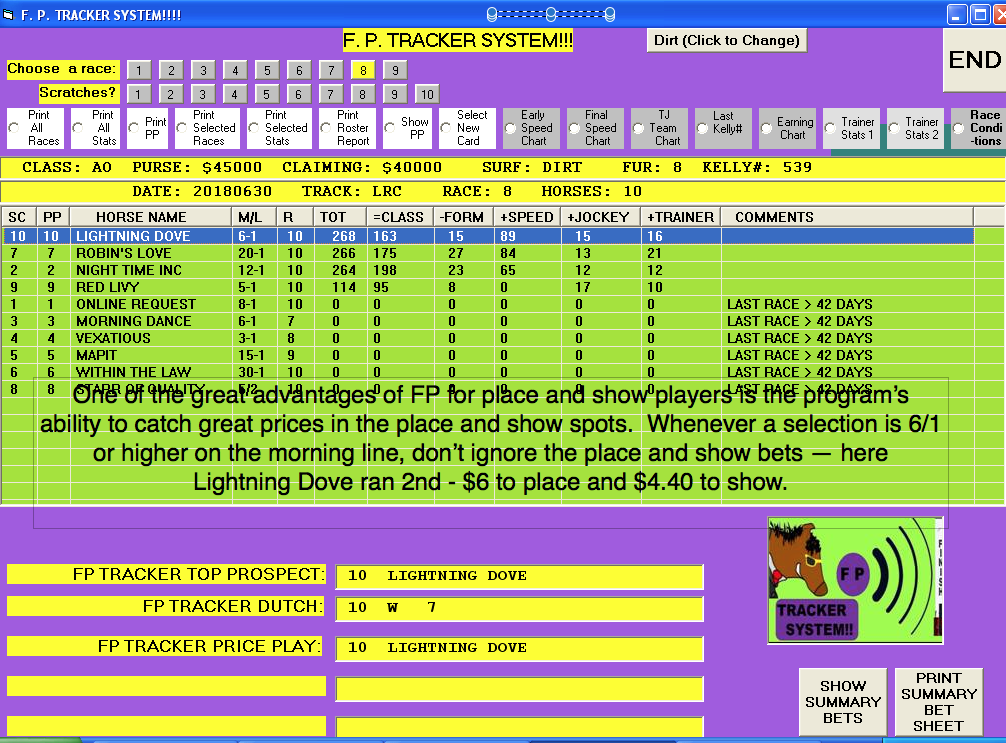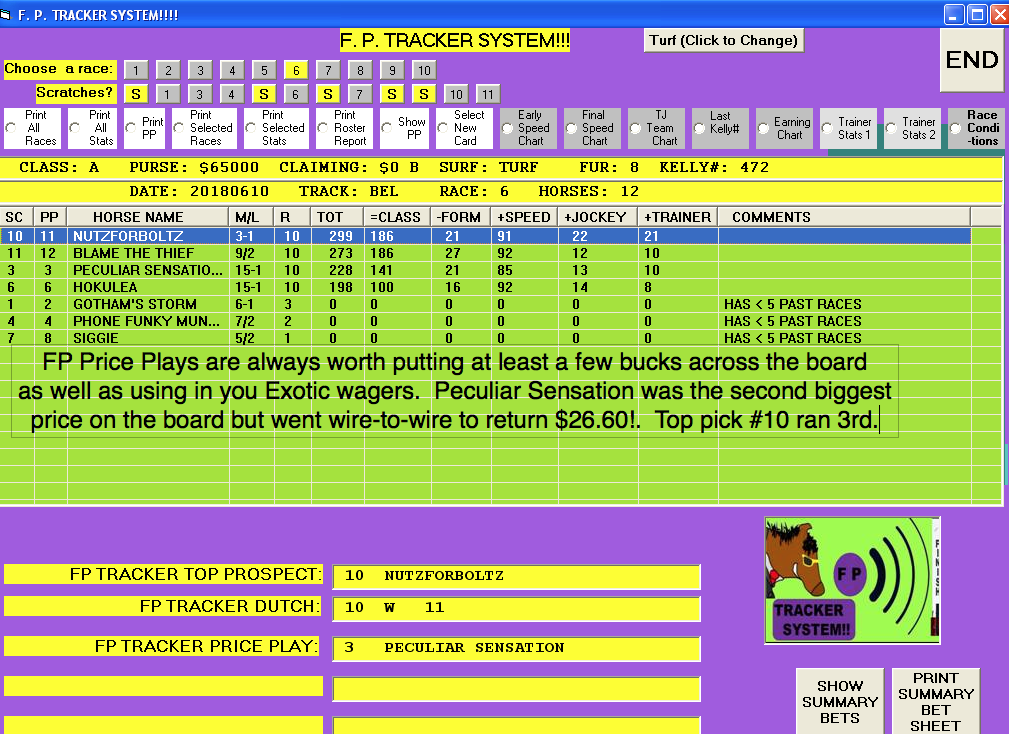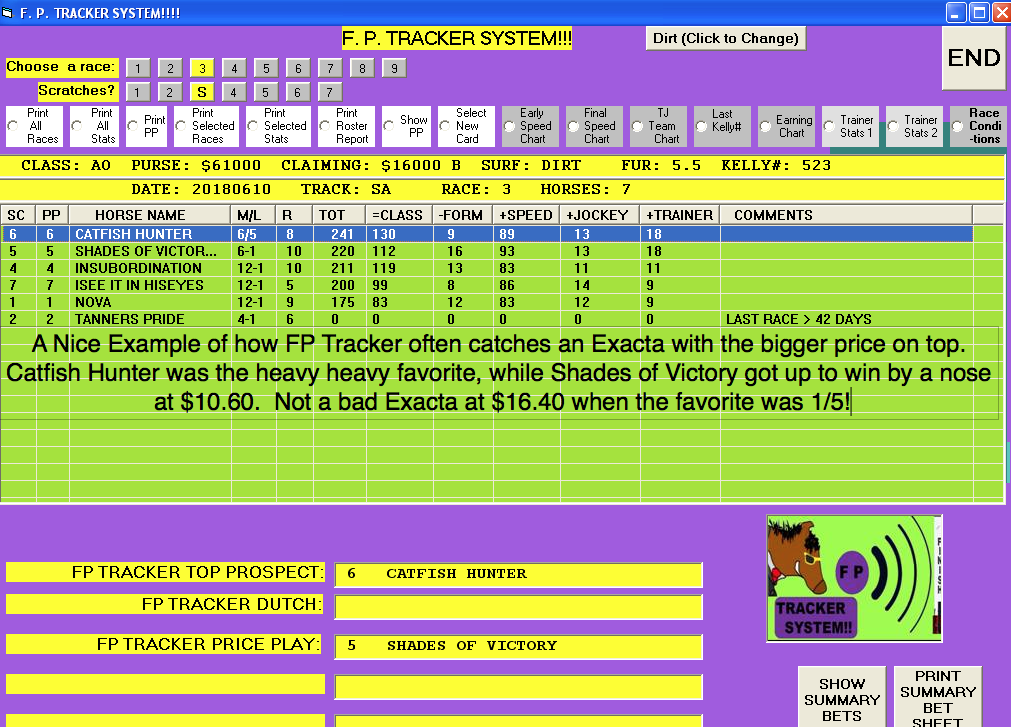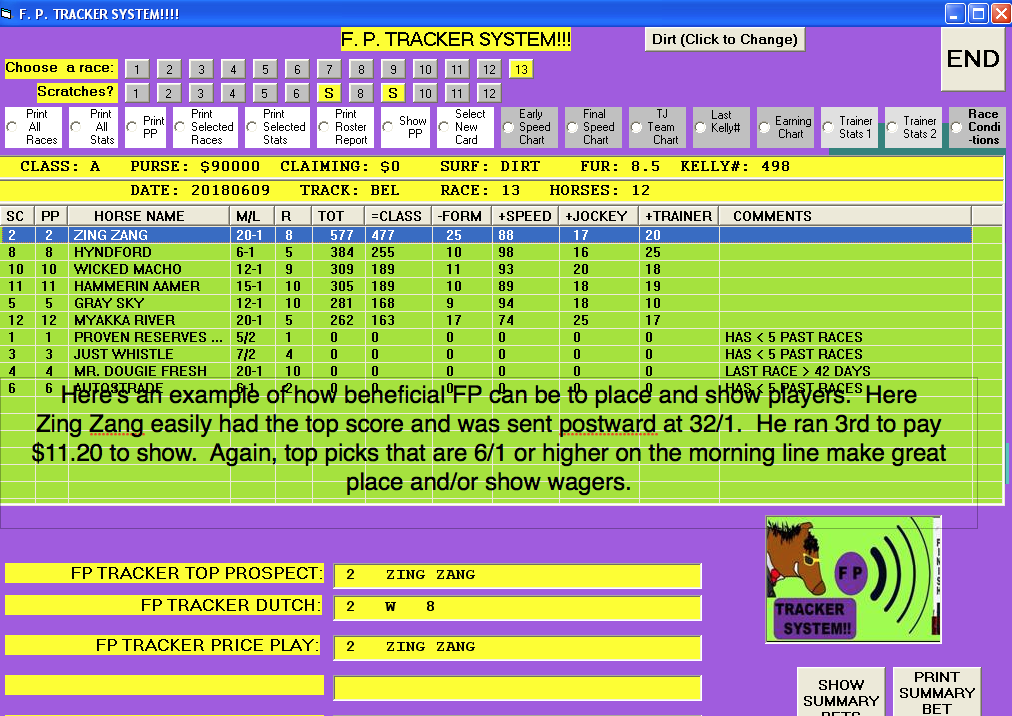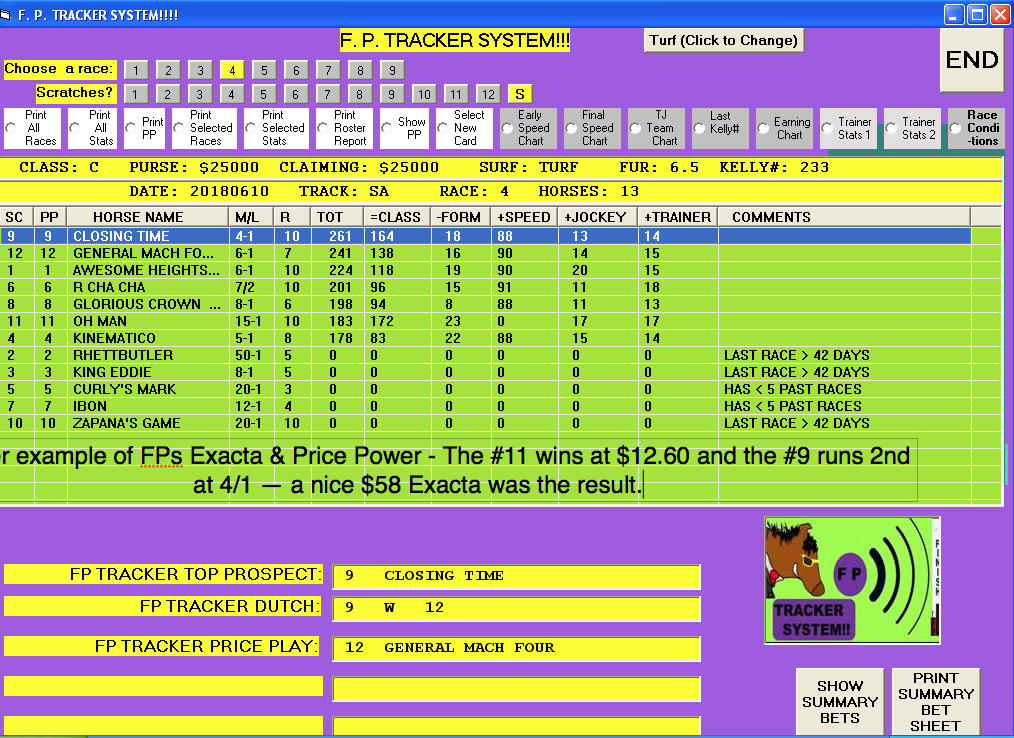 Call us at 1-800-696-0067   or order from our website
You are going to have lots of fun with this one!!
The FP TRACKER SOFTWARE  $79.90
The FP Tracker Ebook  $29.88