Sale!
$44.88 – $77.50
Instant, Accurate Selection Power and Featuring

Oddfellows' Consistency Plays

& the NEW

'Exotics with a Flare'

Exacta/Trifecta/Superfecta Plays!
The 2020 Software Package

does all the work for you! 
Description
 Jeff Sillifant's 2020: A Race Odyssey!
A 2-Rule Wonder Method Based on Previous Odds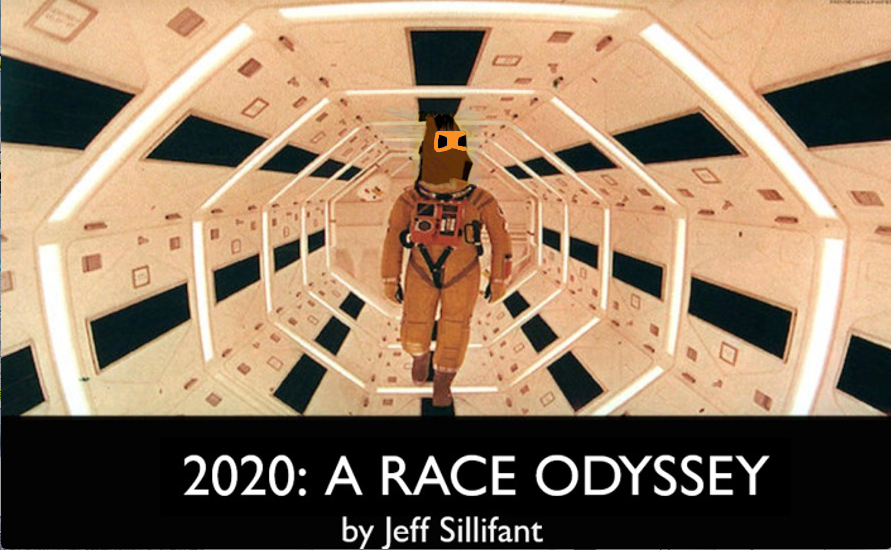 ++Check Out The FREE Gift!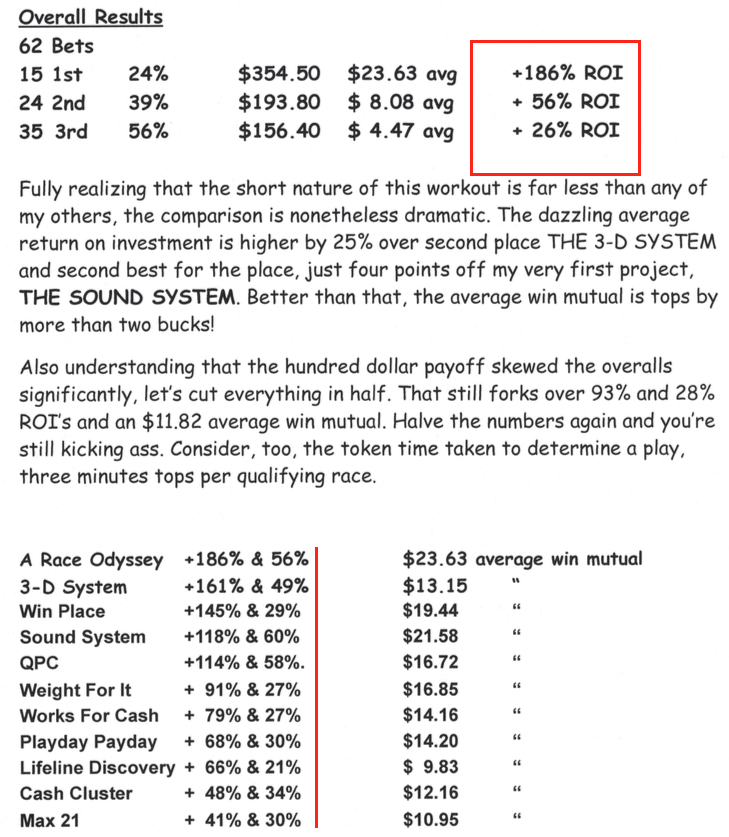 In Jeff's workout, he also breaks down the results via Morning Line Odds  — on this page are the 4/1, 9/2 and 5/1 odds performed – the horses are listed and then an ROI summary below. 

He lists how every odds range from 9/2 to 15/1 performed – again, you will get all of this info when you purchase.



>>Phillips Racing Newsletter, the 'consumer reports' of the horse racing system & software industry, has ranked all 10 of Jeff's systems

between a 7 and 8-1/2

out of a possible 10

and all but one landed on their Best Systems of the year TOP 10 annual list.
'I have always loved Sillifant's stuff because his methods are so darned consistent in win, place, show & Exacta play.  And 2020 is a real beaut as well!  I am blown away at some of the prices and the show parlay I ran for 30+ days earned me $688 after starting with just 40 bucks.  Thanks!', Dev Atkins, Dallas, TX
'What I like is how simple Jeff's systems are to figure, even though I'm often scratching my head and thinking how the heck do these sometimes bizarre factors produce such great results.  And you guys did a fantastic job with the software – the Exactas & Trifectas hit frequently — and I don't know who the 'Oddfellows' are, but those picks finish in the money much more often then they do not.  Great job!' 

Paul Williams, Miami, FL
'Sometimes I think I'm too old (79) to get excited about anything anymore, but I really perked up after I used Jeff's 2020 for a few days.  Great prices and great consistency – I'm super conservative and normally bet to place and show — I got $22 and $18 place prices, and six show payoffs between $7 and $13.  This is exactly my cup of tea!'  Sal Devereau, Bronx, NY
So you know that you can confidently rely on any Jeff Sillifant production.  And while his methods are easy to do by hand, the Software makes life so much easier for you. 
2020: A Race Odyssey

,

will add a new element of PRICE + CONSISTENCY to your Play

.  It is priced right to boot …  oh, and we've got something else for you!:
Did you know that there was a way to blindly bet Exactas, based on rank of odds (fav, 2nd fav, 3rd fav, etc), that will return longterm profits?  Well, there is, and it's all laid out in a 111,000+ race study called
EXACTA LOGIC/TOTE MAGIC!

  The author, Ron R., provides all the profitable situations —

did you know, for example, that keying the favorite in boxes with the 10th and 12th favorites in fields of 12 horses or more produces a longterm +22.3 Profit?

  And there are several other examples that produce positive ROIs as well. 

It's a really neat professional study and the method of play requires virtually no effort on your part.
So give us a call at
1-800-696-0067

or order from our website. 

And, of course, call us with any questions.

  Thanks!
2020 Hard Copy  49.50

2020  Ebook  $44.88

2020 Software   $97.50
Additional information
| | |
| --- | --- |
| 2020: A Race Odyssey! | Ebook, Hard Copy, Software |