$44.88 – $88.00
So, bottom line — you now have access to a program that will produce 👉50%+ wins and over 70% places (92% show).
Description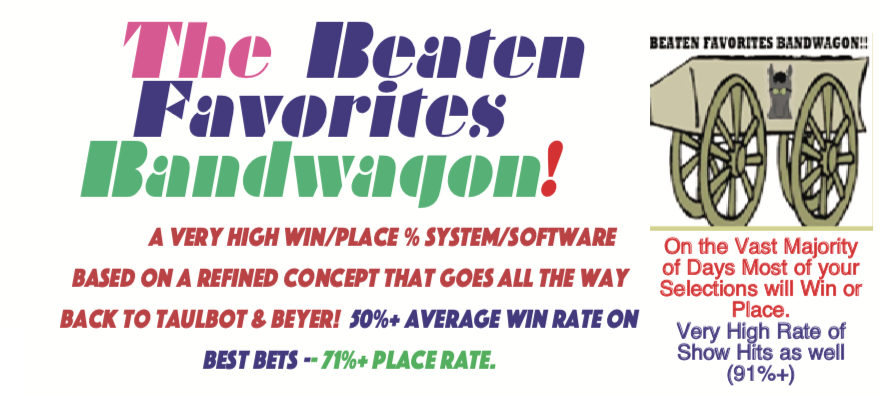 As is explained in the article below, the concept of the 'Beaten Favorite' has been around for decades. 

The idea is that if a horse attracts the kind of money to make him the race favorite it is often likely that not all of that money was coming from the general, largely uninformed betting public,

but also from the stable, owners, etc., i.e, the 'insiders'. 
Now, if this horse loses, but does not lose all that badly, and the horse is returned to the races relatively quickly, his connections may believe that the iron is still 'hot' and so they again try to capture a purse.
That is the gist of most of the systems that have been written regarding beaten favorites. 
However, this is a bit simplistic because if you bet every beaten favorite you would show a loss.
👉
But what if there were a way to better qualify these beaten favorites by examining them more closely?
By requiring that certain other factors be present like last race finish, lengths gained or lost on turns and in the stretch, trainer stats, etc. 
Then you could 'pinpoint' the beaten favorites likeliest to come back and run big.
And that is exactly what Gerry White did in his

The Beaten Favorites Bandwagon!

system.
Let's Look at the Screenshots. 
You will seen that the various columns rate finish positions, odds patterns in additional to favorite status in the past two races, trainer % and more.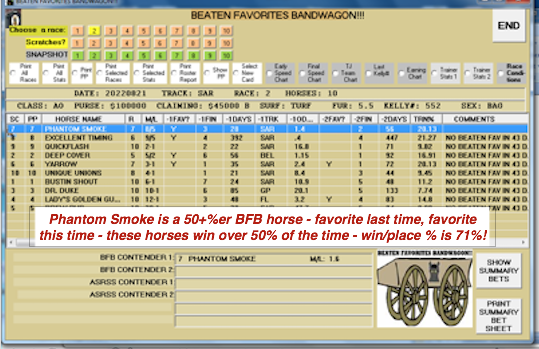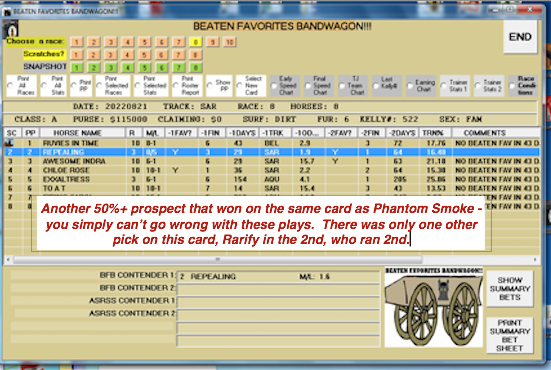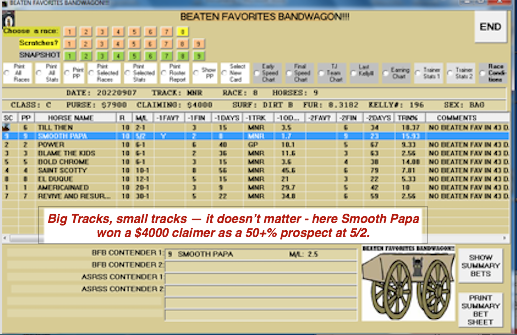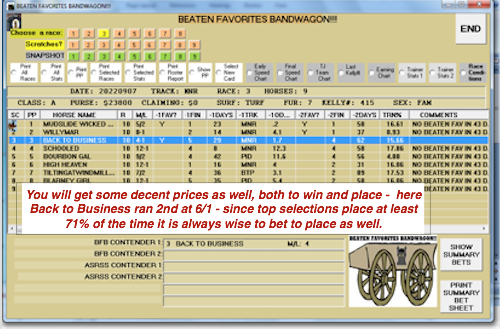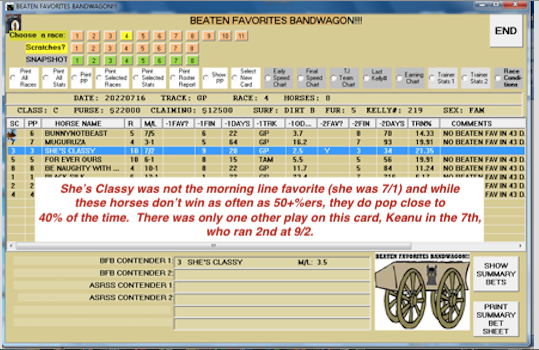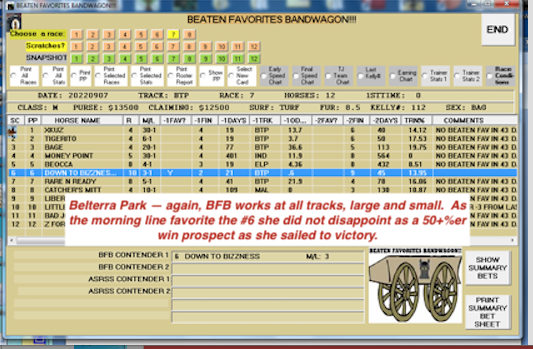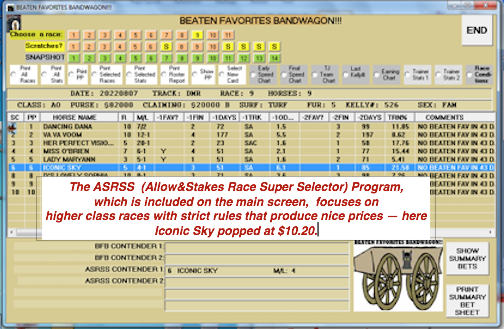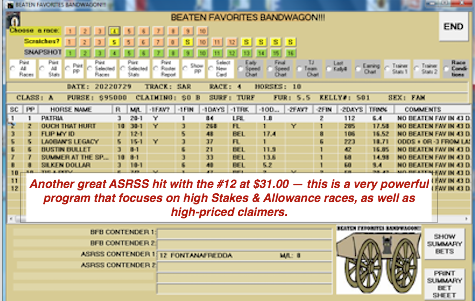 🤔🤔Here's an interesting fact:

  Average Favorite win rate nationwide: @34%.   Average win rate of a beaten favorite: @37%. 

Average win rate of a beaten favorite who is also the favorite today: @42%.
👉Once you know these stats, it would be logical to concentrate on the last category and find ways to improve on that 42%,

which is exactly what Gerry and Len did.
>>>

The fact is that on most days at most tracks, all or most of your plays will win or place.
You can straight bet to win and realize a nice profit (@+31%)

.
You can key selections in your Exotics, or you can enjoy success with a modified parlay strategy like Hammering The Chalk or Dr. Anthony's Parlay Power Match, II.
The Beaten Favorites Bandwagon Software! is just $88.00 and, remember,
it also includes the ASRSS software absolutely FREE!
Call us at
1-800-696-0067

or order from our website. 

Thanks and take care,

Len & Dave
Software  $88.00
Ebook   $45.88
Hard Copy  $49.50
Additional information
| | |
| --- | --- |
| BFB | Ebook, Hard Copy, Software |