Sale!
$44.88 – $85.70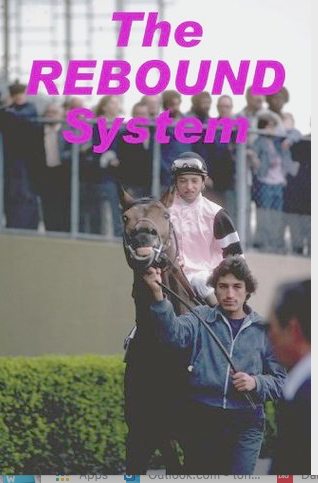 Denny Nash's
THE REBOUND SYSTEM!!
Consistent & High Average Win Mutuels!
Shows a +33% Positive ROI over 3-1/2 Year Database Study!!
Special Price!!
Description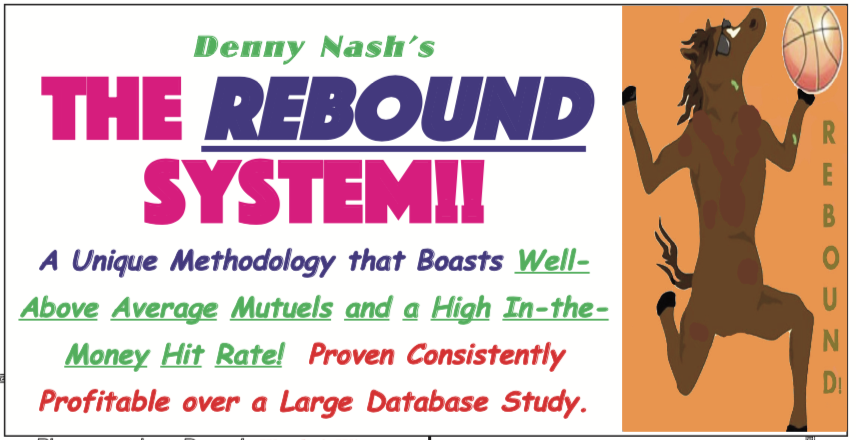 >>

☛☛

Actually, also on a short-term basis as well, as our studies show that most 7-day periods using Denny's Methods produced a profit.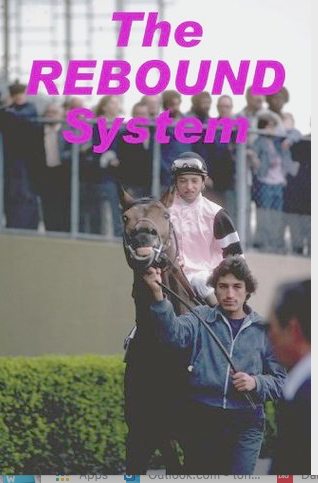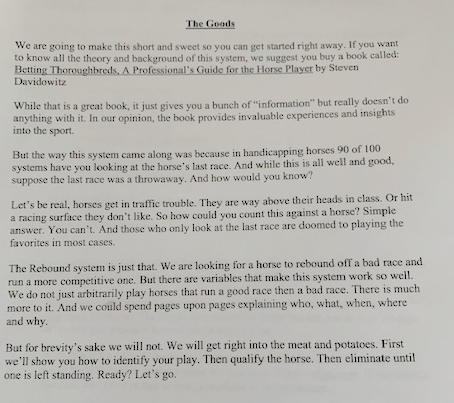 BC Day #1, November 5, and

Finneus

gets the Rebound nod largely due to a wide trip in his most recent, which suggests he should have been closer.  He wins and pays $10.  This is a very typical Rebound type of situation.  You will find at least one winner like this (a horse with minor trouble in its last race) on most racecards.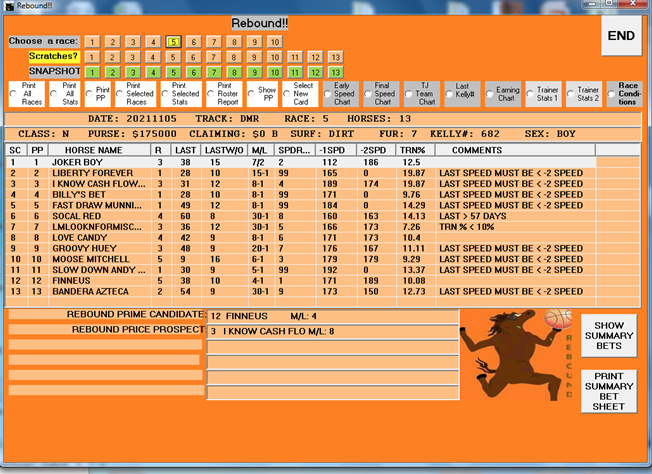 ➽➽

Rebound could technically be called a 'trip handicapping' angle, as its main goal is to look for trouble that may have cost a horse a better finish. 
The average win mutuel for Rebound winners is @$10.83 (overall win % @24.4%, which produces a 30%+ positive ROI)

. 

It will select lower priced horses fairly frequently, but the average mutuel is brought up to the above mentioned level ($10.83) by the $15 to $50 horses you will occasionally hit. 
Rebound's win % with horses at morning line of 3/1 or under is close to 35%.  When Rebound picks a horse in this price range, you are almost guarantee that a big effort is in store.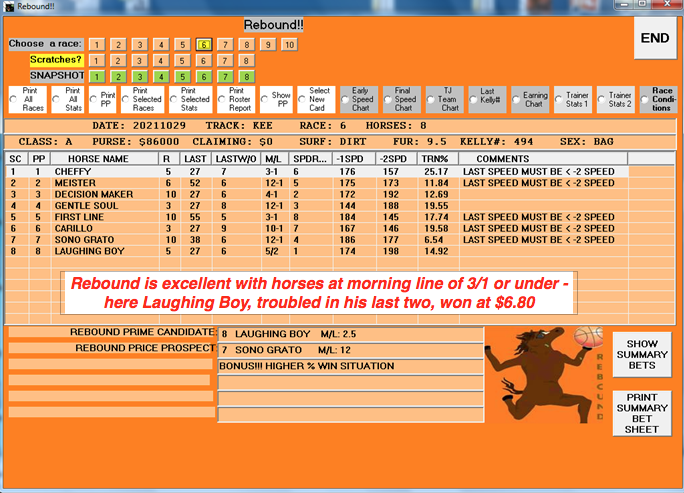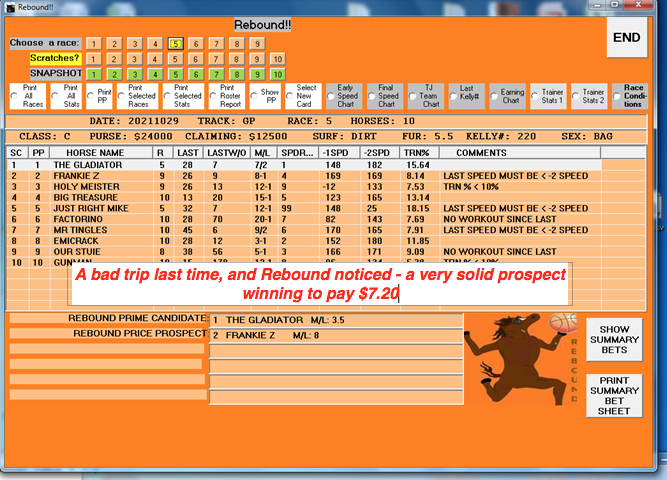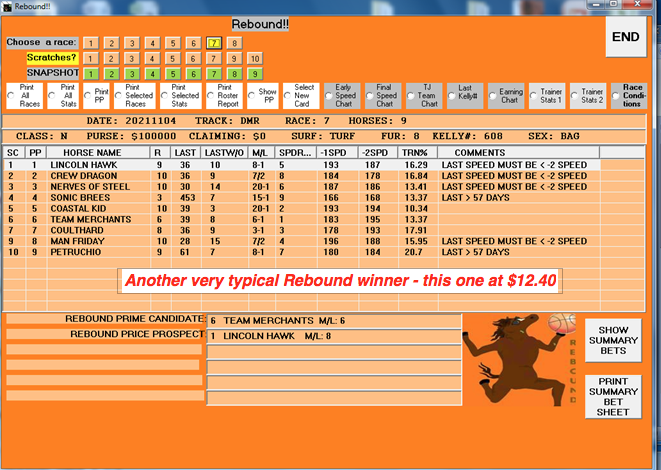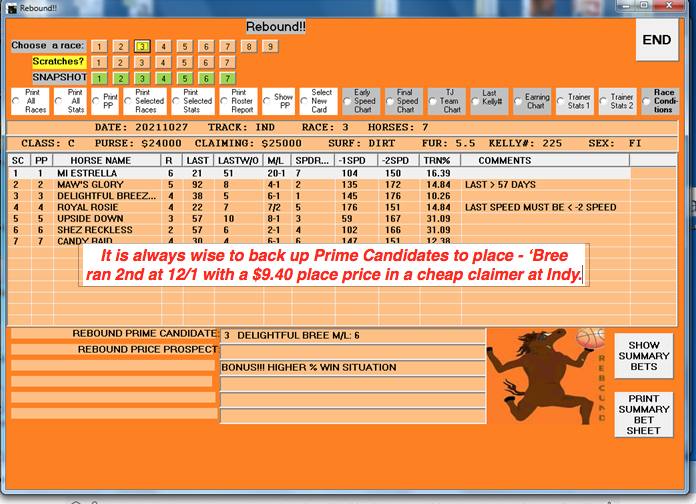 So you now have at your disposal a Trip Handicapping software that reads past performance lines for trouble,
then determines if the trouble is valid, and then adds in several critical handicapping factors to determine if a runner should indeed be a Prime play.
The Rebound System! is available in hard copy, ebook and software.  We have reduced our original retail price of $111.00 to just
$85.70
provided you order within 14 days.
You definitely want Denny Nash on your side when you are wagering on thorougbreds! 
Here's your opportunity!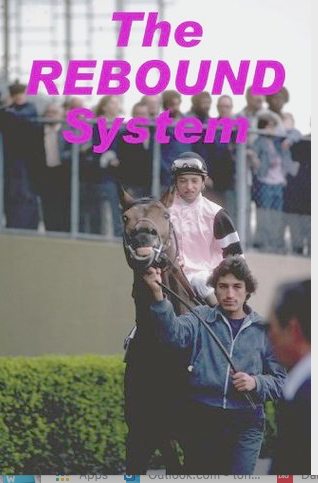 The Rebound System Hard Copy   $55.00
The Rebound System Ebook  $44.88
The Rebound System Software  $85.70
Additional information
| | |
| --- | --- |
| Rebound System | hard copy, ebook, software |