The Nation's #1 Handicapping Newsletter!!  Sign Up Now & Receive our SUPER BONUS-PAK!
The Thoroughbred Investor Monthly!
You Say You Want to Make Money at the Racetrack, but You're Not Subscribing to TI Monthly?  Tsk, Tsk!  Let Us Show You How It's Done!
SPECIAL New subscriber OFFER!  Up to $797 Worth of Products & Services FREE!!
If you watch a lot of television these days, you know that several new game shows award prizes that will immediately vault you into the millionaire class.
But these shows are strictly fantasy, just as the old $64,000 Question TV show was, which many of you will remember from the mid-1950's.
You, me and most of the rest of the population of the world will never be sitting in front of one of these TV hosts trying to win a million+ dollars.
And only one in ten million of us will ever win a state lottery.  So we have to find another way to build our fortunes.
But it certainly can be done.  Maybe not as quickly as someone handing you a six-figure check for answering the right questions, but a whole heckuva lot faster than just saving your nickels and dimes and sticking them in the bank for 65 years or so.
The fact is, and more and more racefans are realizing this every day, that by possessing the correct information and applying a proven plan, steady profits are a distinct possibility.  Many of our friends and clients are able to supplement their income from racetrack.
And how does it feel to pile up wealth over a much shorter time frame than the average racetrack player/investor?
We'll tell you: It feels great!
How do we know?
Because 'we', Tom Console and David Powers, have been doing it for years now.
We're not bragging.
We've worked darned hard to put all the pieces together, and our hard work has paid off handsomely.
And it can pay off for you, too!  How?  By subscribing to our #1 ranked handicapping newsletter, The Thoroughbred Investor Monthly, and heeding our advice, which we guarantee will help fill your wallets, hopefully to the bursting point.
Listen to this: Tom and I put together a newsletter for private clients back in May of 1996.  These were folks who were willing to pay top dollar for expert advice the races.
We called it the PC Racetrack Edge.  After the first issue was sent out, we started getting calls from friends and associates of our current subscribers who saw the publication and wanted to sign up as well. We renamed it The Thoroughbred Investor Monthly, and thus was born the most popular racing newsletter of our time!
At that point Tom and I realized we had a real tiger by the tail, and decided to open subscriptions up to the public, so to speak, and especially to our best customers.
It took us a few months to iron out all the details: # of pages in the issue; lining up some of the best system-writers and authors in the game to provide our clients with top drawer racing articles, methods and information;
collecting some 'favors' owed to us by top trainers and other professional horseplayers, including expertise on the Breeders' Cup races and Triple Crown;
deciding the format for our  web-page that would be reserved exclusively for the use of our subscribers; hooking up with top-notch handicappers in different parts of the country to provide info for our Horses-To-Watch List, etc., etc.
We worked diligently on all aspects of the newsletter.  Several long, hard weeks later, we had a plan.  Not only a plan, but the layout for what we honestly feel is the best racetrack newsletter in the business!
Many of our subscribers say they can't wait until the next issue of TI arrives.
And we have no doubt the reason for that is that TI is like no other racing newsletter – it is truly unique.  You'll see what we mean when you start subscribing, and winning, and winning, and winning! Subscribe Today!
Every Issue Of  The Thoroughbred Investor Monthly is Loaded With Timely Information That Will Help Make You Money at the Racetrack.  LOOK!!:
First-rate Handicapping articles from the biggest winners in the business! –  Powers, Mark Cramer, Dr. Robert Anthony, Mazur, Console, Len Cz.  You name 'em – we've got 'em!
Our Monthly 'Spot' Play – A tested, profit-proved mechanical method of play to add to your arsenal of spot-plays.
Real System Tests & Reviews – We'll tell you what works and what doesn't.  What's legit and what's junk.
And on occasion, we'll provide you with the complete rules of new, exciting systems before they're released to the general public!  This feature alone will save you hundreds of dollars every year!
Breaking Into the Top 10% – We can promise that if you pay attention to our timely articles and winning advice, you will vault yourself into the top 10% of all players, winning players, in the nation!
We will provide you with information that makes a positive impression on your pocketbook, month after month!  Plus…Horses To Watch, East, West, North & South!
Money-Management Strategies – To make the big bucks, you need a plan.
Every issue of TI Monthly will contain information on strategies that you can use to make your racetrack investments grow fast and grow safely!
Complete Coverage & Selections For The Triple Crown Races & Breeders' Cup!
LOOK!!! – You'll never have to pay for Triple Crown or Breeders' Cup Selections again!
Over the years (since 1994), betting every one of our expert's selections got you back a profit of $27,032, based on a $20 win bet, $5 exacta and $2 trifecta!
plus Weekend Selections for Saratoga & Gulfstream!
Leo Cates, our east coast expert, provides one of the most respected and profitable selection services available for the east coast tracks.
As part of your subscription package, you will receive his selections for every Saturday, Sunday and Holiday at the above tracks.
Leo knocked 'em dead at Saratoga last year and had a very productive Gulfstream meeting.
This is a $290 value if purchased separately, but this service is yours at no additional charge when you subscribe to TI Monthly!
The TI Monthly Website!  – You'll also have exclusive access to the TI Monthly Website, where additional exciting information, including Horses To Watch Updates, new Product Information,
selections, etc., etc.  will be posted. +++ and there's still more!!***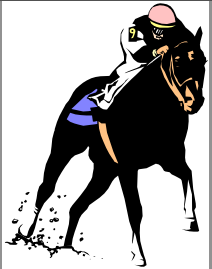 'Without a doubt, the best racetrack newsletter I've ever had the pleasure to read, and I've read them all!'  Gil Sanchez, Professional Handicapper, Lombard, IL
'Knowledge Is Indeed Power, and the Knowledge You Will Acquire by Subscribing to TI Monthly Simply Can't be Found Anywhere Else!'
Every issue of TI Monthly is brimming with information you can take to the racetrack and win with.
Each issue contains several articles, system analysis, new product reviews, angles, question & answer columns, money-management advice, etc., etc. Listed below is just a small sampling of the money-making articles, advice and actual systems published in previous issues:
November – Breeders' Cup Bonanza!! $1,341 Trifecta, $360 Pick 3 Given Out to TI Subscribers!; The 7-Race Lowball Angle
December – My $273,000 Year At The Races!; Tracking Debut Winners;Don Holder, New York Pro. Exacta Gold!
January – Trifecta Trickery!; Profits from Maidens Angle; The Hallmark-3 Best Bets System Revisited; Tri-Factor Continuum.
February – Mark Cramer's Big Loss Odds Drop System; Anatomy of a Professional Price Player; The Bank Robber Method.
March – The Alberti/Hatch Professional Angle Revealed!; Cashing In On Inside Information – The Owner; The Formful & Fit Horse System; Hansen's Round Robin System.
April – The Psychology of Wagering Success; DRF Speed vs. Beyers – Who Wins?; Borg's 2-Yr-Old Spot Play. Superfecta Sweep!
May – Follow The Money – A Toteboard System That Really Works!; Saratoga Exacta Sure-Shot; Del Mar Turf/Tote Strategy; Speed/Class Super-Spot!; Stable Betting Coups – Fact or Fantasy?
June – Big Money Handicapping Tournaments – Getting An Edge; The MOTO Power Play; The Hmmm…Factor; 'E' Horses!; Angling The Class Rise!
Also.. – Stable 'Secrets'; The Drop Back & Gain Method!; Beware – The Sheffield System Ripoff is Making the Rounds Again!; Hammering the Chalk! The Can't Lose Bet, part II!
These are just some of the highlights of past issues, and we've got one heckuva slate planned for 2011/12! Sign Up Today, and don't forget about the absolutely incredible Super Bonus-Pak we're offering with your subscription!!
The TI Monthly Super Bonus-Pak!!!
And you get to choose exactly which bonus items you want!
When you subscribe to TI Monthly, you not only receive the #1 Handicapping Newsletter in the nation, you are also entitled to an absolutely fantastic array of Bonus Items at no additional charge!
The selection services are part of every subscriber's Bonus Package!  As for your other bonuses, for a 1-year subscription choose 4 items from List #1!
For a 2-year subscription, choose 5 items from List #1 and 3 items from List #2!
Bonus List #1 (1 yr. subs choose 4 from List #1!)**
a__The Intelligent Lottery Ticket (Superfecta Formula) $30value
b__Hammering The Chalk (very high % win/place method.  $55v
c__Console's Personal Racebook Method.  $59.50v
d__Smart Bet Professional Formula (bankroll management) $48v
e__Dr. Anthony's Parlay PowerMatch II.  $48v
f__Holloway's The Speculator's Guide.  $65v
g__Exacta RoundUp (High % Exacta strategy) $55v
h__LGH Favorable Form Cycle (from Holloway) $59.50v
i__Sillifant's The Cash Cluster (a real goodie!) $55v
j__The Zarn Effect.  $55v
k__Speller's The Longshot Indicator. $55v
l__Safe & Sure Methodology Software.  $88v
m__Console's SnapCap Professional Software.  $149v
Bonus List #2 (2 yr. subs choose 5 from above & 3 from below!)**
1__Beyer Secrets.  $50v
2__Playday Payday System.  $75v
3__The Wizard of Odds Software Program. $249v
4__Guaranteed Profit Money Management System (bankroll mgmt) $75v
5__Speller's The BankRobber System Software. $97v
6__X-Minus-1/Superstudy Software Program. $97v
7__Super-X Exacta/Quinella Strategy Software. $97v
8__Triple Threat Money Management Super CD! (3 systems on one disk)
9__LifeLine Discovery Software $127v
10__Len Cz's Tailor-Made Software Program (a real doozy!) $149v
OH, and one more thing:  Subscribe within 12 days of receiving this offer, and we will also send you our best-selling ever ToteBoard system: The Insider's Tote-Busting Strategy!  This system is dynamite – it exposes 'insider' betting better than any other method we've seen.  That's a $75 retail value, yours FREE — just for ordering early!!
**Note, if you are ordering your subscription over the Internet, the website is not set up to set up your Bonus Selections.  You can drop us an email (click on  the 'email us' link at the top right of our website or,  just call us at 1-800-696-0067 with your selections.
The Thoroughbred Investor Monthly
Questions & Answers
Q. What can I expect from the Thoroughbred Investor Monthly?
A. You can expect, and count on, timely and thorough coverage of both the horseracing scene.  Our purpose is to make every article, every word, count.  'Count' in the sense of extra dollars in your pocket.  TI Monthly is designed to show you how to best utilize the 'money' tools we will provide you with.  You'll get the best of all worlds: great reading, great advice, great racetrack selections and great money-making ideas.  Trust us when we tell you that you cannot get a better, more comprehensive, easier to follow 'how-to-increase-your-income' package anywhere.  And that's not even mentioning the great FREE sign-up bonuses you are going to receive!
Q.  How else can I benefit from your publication?
A.   The Thoroughbred Investor Monthly provides the most extensive winning coverage of thoroughbred horseracing available to the fan!  We've gone to great lengths to recruit a first-class crew of experts on every aspect of the game.  You will learn from professional players who have actually 'been there and done that', i.e., carved out all or part of their living at the racetrack.  While there are other quality newsletters out there, the Thoroughbred Investor Monthly is the only one that makes life easier on the horseplayer because we do all the work for you, including laying out winning systems in detail, researching angles with our own giant database, providing actual selections on our HTW list and from our Triple Crown, Breeders' Cup and Saratoga/Gulftream experts.  Seriously folks, we offer you an absolute mountain of serious, quality information for a molehill of a price!
Q.  What kind of winning average do you have with your Horses To Watch List?
A.  We cover several different areas of the country for our Horses To Watch List: California, Florida, New York, Pennsylvania, Maryland/Delaware, Texas, Louisiana, Illinois, etc.  We have a professional 'observer' at the tracks we cover, and he or she feeds us info on horses they feel are ready to win.  Overall, on average HTW horses have won 35.2% of the time within their next two starts.  And many  of the prices have been great, including a $112 horse at The Fairgrounds, an $88 winner at Lone Star and a $76 at Bay Meadows.  Many others have paid in the $20 to $50, though the average win mutuel for an HTW horse is $11.60, so you do get a good share of shorter prices as well.  The Horses To Watch List has been one of our most popular features.
Q.  And the Bonus Items — How can you offer so much for just the subscription price?
A.  Very simple.  Besides being serious horseplayers, we also run a business.  By offering an array of quality bonus items, and, trust me, the offerings are some of our best-selling, most popular products, we hope to entice you to subscribe.  And, once you realize the value you are receiving from TI Monthly, our further hope is that you will remain with us for years and years and our initial investment will pay off.  But whether you subscribe for just one year, or 10, the bonuses are yours to keep.
And remember, our customer service phone lines are always open – 1-800-696-0067.
Q.  What if I have a question, or comment?
A.  We work at this business seven days a week, so there is almost always someone here to answer questions between 7 a.m. and 6 p.m . PST.  And we of course encourage any and all comments from our subscribers.
1-800-696-0067
www.rpmhandicappinggiant.com
The Thoroughbred Investor Monthly 1 yr. Subscription  #1788  $99.00
[wp_cart:TIM 1 yr:price:99.00:shipping:0.01:end]
The Thoroughbred Investor Monthly 2 yr. Subscription  #1789  $168.00
[wp_cart:TIM 2 yr:price:168.00:shipping:0.01:end]