Jeff Sillifant's
2020: A Race Odyssey!

  
Ron Stabile's
FIGS! 
Len Cz's
NCCG (Notoriously Consistent Cash-In Generator) Database Proven Software!
Tyler Hubert's
The RUSH!!
We'll start with Jeff Sillifant's 2020: A Race Odyssey!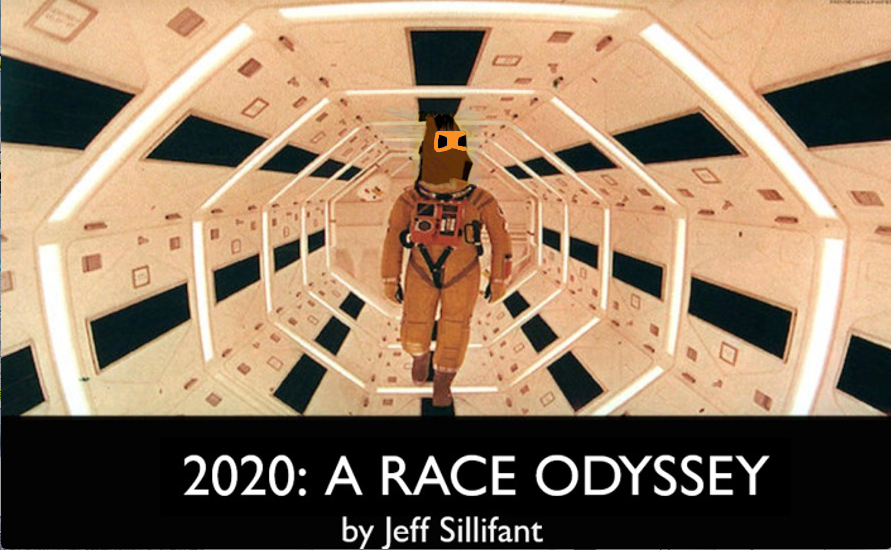 Jeff, as many of you know, is one of the most prolific creators of quality systems of our time.

  He is also the master of simplicity — most of his systems contain just a handful of rules. 

'Odyssey has just TWO rules.

 

Jeff has this remarkable ability of finding factors, or combinations of factors, that no one else seems to be able to find.

  ('Odyssey' is a play on names, as the systems primary selection criteria involves 'Odds'). 

And, all of his systems get great prices. 
Ron Stabile's FIGS! Performance Equation Super-Supplement to Robert S. Sinn's Master Speed Formula!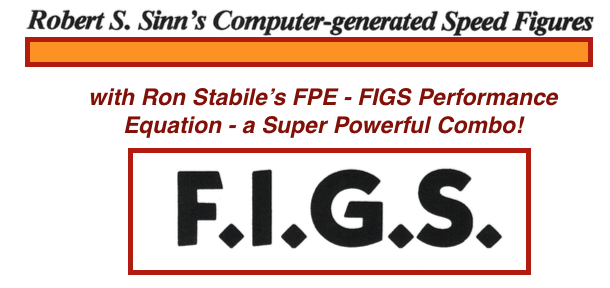 FIGS is, without a doubt, the most precise speed-handicapping tool available to the handicapper

.  Of all the factors in the multi-faceted art of handicapping, the number one consideration is:

HOW FAST CAN YOU HORSE RUN? 
Len Cz's NCCG (Notorious Consistent Cash-In Generator) Database Proven Software!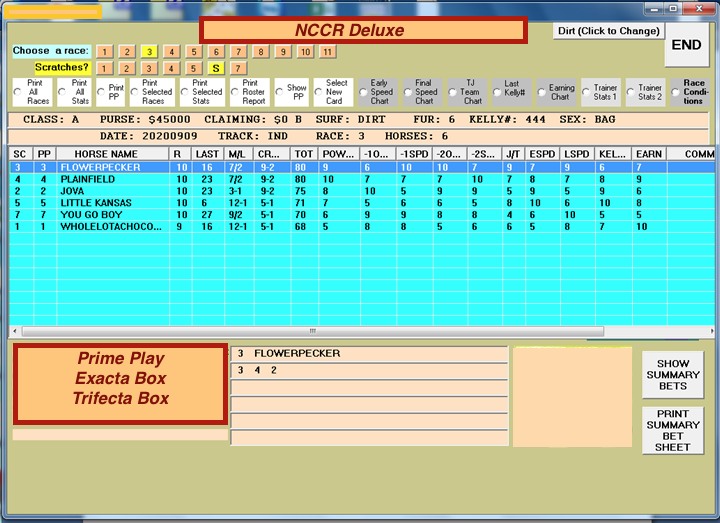 There's no argument that
Len Czyzniejewski
is the best programmer of handicapping software in the industry, perhaps ever. 
Len, as a professional horseplayer himself, uses his computer genius to construct programs that accurately predict the outcome of a given race. 

Even his simplest, least sophisticated programs will produce much better results than the average handicapper will get for him/herself by slogging through the past performance pages.
Len's Newest, for short we call it
NCCG

, is another treat for the Consistency player and has the unique ability of '

learning'

, i.e., capturing and highlighting database trends to make more accurate selections. 
If you look at the example above, underneath the screenshot, you will see a sample of the Access database Len has used, and built upon for years.  The database is capable of breaking down results into multiple categories.  Here you see the results at a couple tracks, Churchill (CD) and Charles Town (CT).  The table to the right shows results for Win, Exacta, Trifecta and Superfecta.
You can see that this sample returned a +25.45% return on Win and 10.14% on Exactas. 

Trifectas and Superfectas showed losses, but just a tiny one on Supers.
Charles Town, on the otherhand, where $5.20 is a big win mutuel – it's a very chalky track, losses were shown on the win and Exacta. 
But look at the Superfecta — a +52.4% return

.  At some smaller tracks like Charles Town, bettors often ignore the Superfecta, and when a price or two sneak in, as they often due, you are gifted with a nice overlay.
So with this knowledge, the database will hone selections to be more accurate and consistent in each wagering category. 
Pretty Neat! 
NCCG will be available in software only.
These are products that will improve your game to the extreme and put so much more fun into your racetrack adventures.  Call us
1-800-696-0067
if you have any questions.