Here's a little gem that all horseplayers will appreciate. 
A NO-HANDICAPPING method that shows profits at the vast majority of racemeets!
  You play only a couple of races per card, and it is very rare to show a loss two days in a row. 

We have seen winning streaks of 15 days, 12 days a couple of times, and many winning streaks between 4 and 11 days.

 
The methodology is flawless and, again, you don't have to do a stitch of handicapping. 
>>>>And, get this, the author is also going to send you, FREE, one of the BEST-SELLING and most critically acclaimed handicapping treatsie of all time, Shelly Fuchs'

WINNING THROUGH SPECULATION!

, where the author reveals his personal, winning spot plays to the public for the first time ever!  Proven, long-term, winning angles.  Read on…..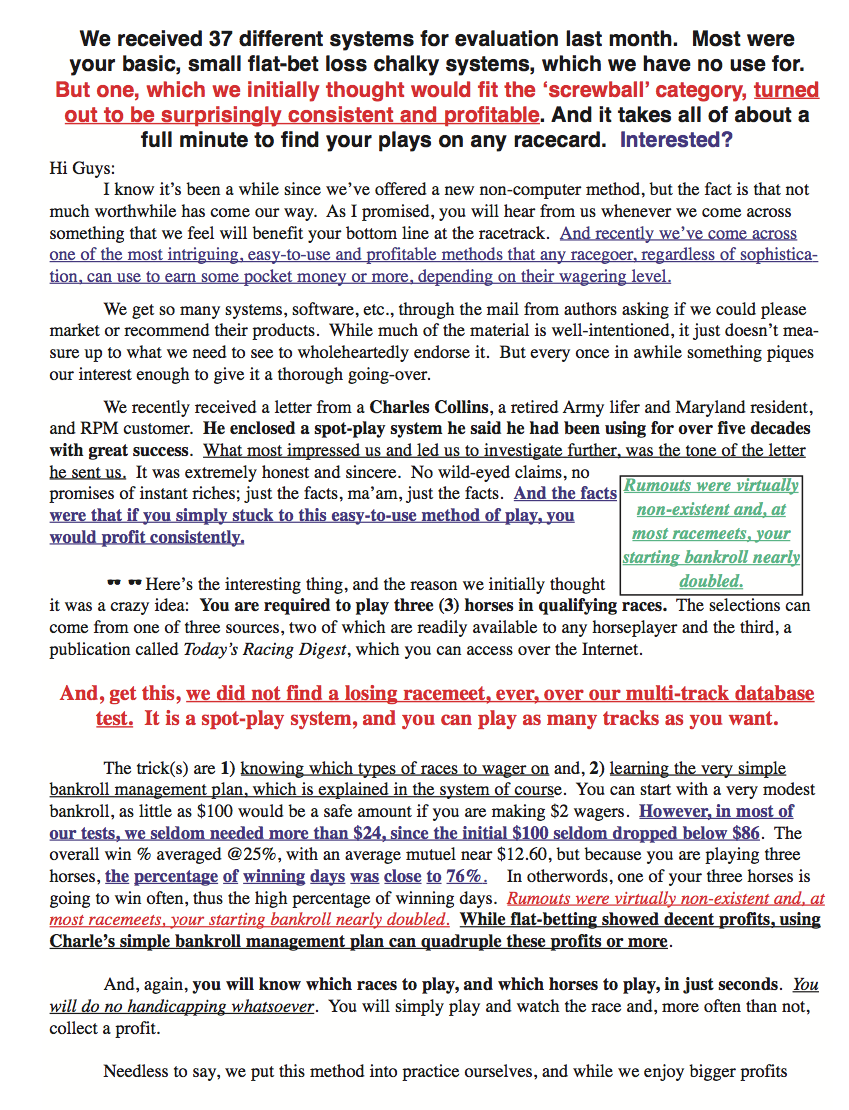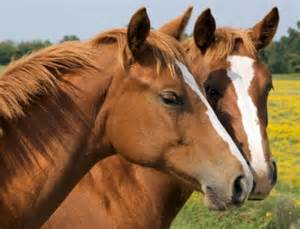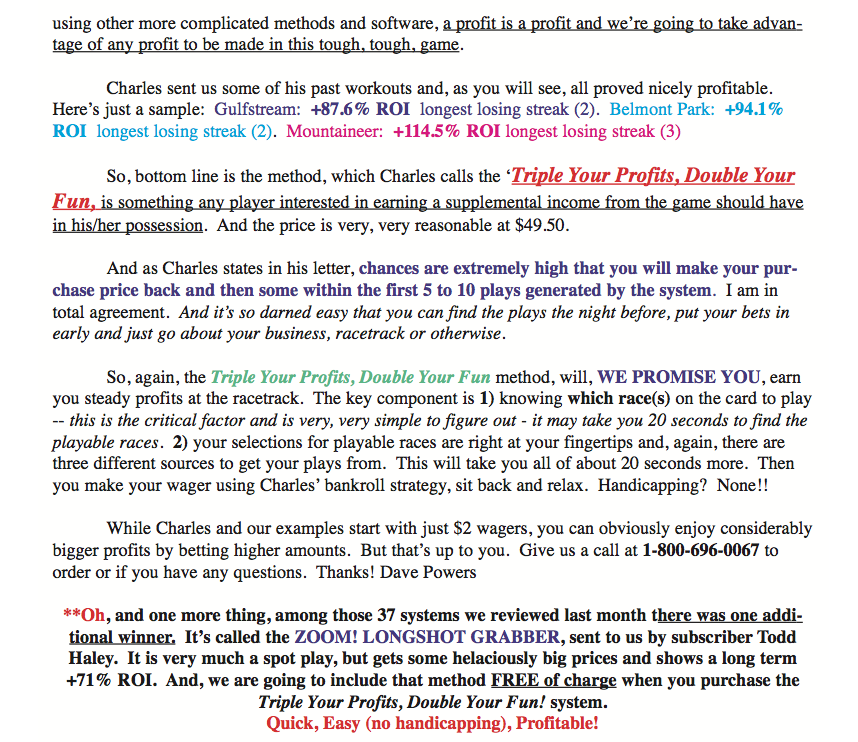 >>And remember, you also get one of the Best Selling Handicapping books of all time, Shelly Fuchs' Winning Through Speculation!, FREE!!!!
Triple Your Money Hard Copy   $49.50
Triple Your Money Ebook   $44.88