An Absolutely Fabulous Selection Package, for a Super Introductory Price

–

DEL MAR & SARATOGA!!
$97 Each — or Just $160 for Both!!!!

Rob Henie's East Coast & West Coast Handicapping Service — #1 in the USA!!
(regular $189 each, so you are saving over 50%!)
Selections for Every Race – Every Day!
(new category example)
Trainer Data
Peter Miller (Main Track Sprints) 1 for 20 sprinting on main track (5%)
Jason Servis (Main Track Sprints) 7 for 21 sprinting on main track (33%)
You will now have all these great stats at your fingertips in addition to our Complete Racecard Analysis and Selections!
This will be a new category going forward as well, not just at Del Mar!

Members will love the new category, as well as all the other "stuff" in the report currently featured, such as:
All Debut winners at Meet

Winning Styles at all Distances

Prominent Track Bias Days

Noteworthy Invader Notes

Horizontal Wagers

Suggested Win Wagers

Trainer Data

Rider strengths (winning styles)

Positive / Negative Notes

X Out Runners

Win Contenders

Morning Line Underlays / Overlays

Our normal analysis / handicapping lessons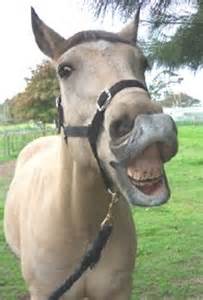 >>>
Take Advantage NOW!

… The pricing is extremely reasonable — and if you act quickly, you can get FULL Coverage for the ENTIRE SUMMER at a nicely discounted price!
Give it a try – the best racing of the year is here, now, and thru the summer months — you will not be disappointed!
Look at Rob's First-Time-Starter Record from Last Summer/Fall  — Again, Rob has shown profits – at times HUGE profits –

at ALL meets with his Debut releases!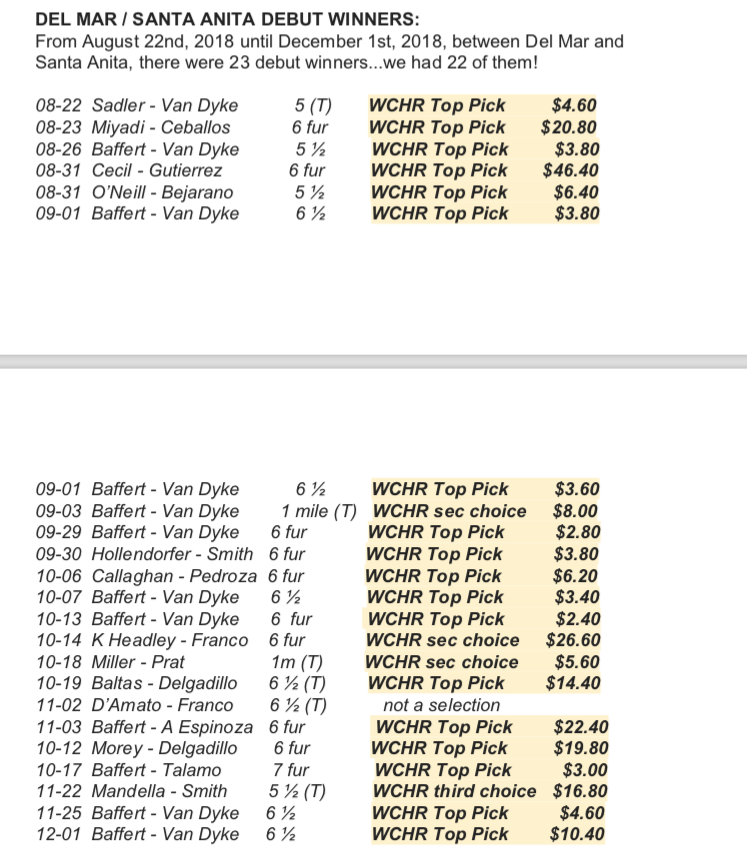 But that isn't all that Rob does well — he is brilliant with just about every type of race.  He provides

Commentary on Every Race, Every Day!

— Nobody in the Business follows East Coast & West Coast Racing Like Rob Does — His Commentary and Selections are based on not only years of experience, but also on information that the average horseplayer simply does not have access to. 
Take a look at his analysis of the 2nd race at Santa Anita 6/2 — subscribers are provided details only a true 'insider' would have knowledge of — and Raging Whisky was an easy winner:
Soooo….
…..doesn't it make just plain good sense that you discover what all the fuss is about? 
Glad you agree …

>>>

and we have a very tempting offer to get you into the WCHR/ECHR 'swing' of things for the Biggest, most lucrative Summer racing meets: Del Mar & Saratoga!
When you hire Rob & his East Coast/West Coast Racing Reports team, they do the work — you reap the benefits!
>>>>
This is the real thing folks. 
You've got an expert, winning handicapper providing you with detailed selections and consistently high prices.  Rob will do all the work for you — you are hiring a specialist with decades of winning experience behind him.
<<<<
>>>
So get in on this deal

NOW for a very Special Price

— :
Pkg. 1:
Full Del Mar Meet  $97
Pkg 2:
Full Saratoga Meet  $97
Pkg 3:
Both Meets  $160
Call us at 1-800-696-0067  or  go to our website to order
www.rpmhandicappinggiant.com
Pkg. 1: Del Mar Full Meet  $97

Pkg 2: 
Full Saratoga Meet  $97
Pkg 3: Both Meets  $160