Ray Taulbot's
The Gold Clad Formula!!

And Check Out The GREAT FREE BONUS OFFER (below)!!
>>

Ray's Unique Ability

<<
If you are using the paper version there are only a few rules to follow so you can handicap an entire card quickly, and with the software, of course, all the picks are there for you at a click of your mouse.  Take a look at the examples below: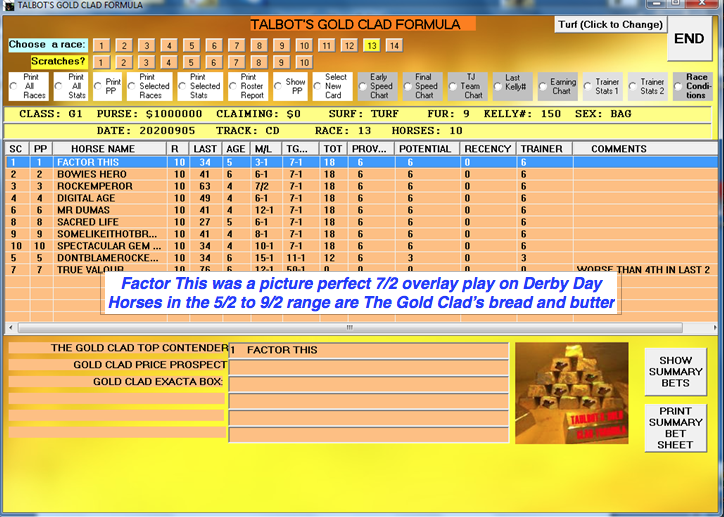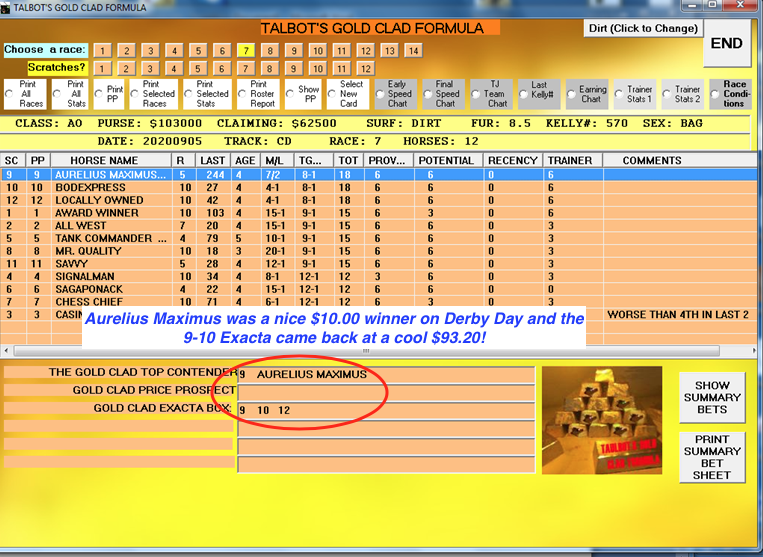 So, with Taulbot's The Gold Clad Formula!

you've got Consistency on the win, place and show plus above average mutuels, a sure-fire formula for success.

 
$48 for the hard copy

,

$41.88 for the ebook

,

$78.50 for the software.

So, can you beat this deal? 

No, you can't. 

Not Anytime

,

Not Anywhere

.
You are literally getting a Treasure Trove of quality turf information for an EXTREMELY reasonable price.
Call us 1-800-696-0067, or order on our website.

  You will enjoy these clear, concise profit-making methodologies — That's a Promise!
The Gold Clad Hard Copy + Bonuses  – $48.00
The Gold Clad Ebook + Bonuses –  $41.88
The Gold Clad Software + Bonues – $78.50