Offered for the First Time – Dan Speller's
SMART ODDS PLAY OVERLAY!
****Order Soon (7 days) and also get Dan's Best-Selling L.I. (Longshot Indicator) FREE!!!****

First off, do you like to cash in on big prices?

Like

$105.00

,

$124.60

,

$82.20?

        And please be honest:
Other than throwing a dart at the Racing Form pp's, would you ever actually be able to locate one of these big-priced monsters on your own? Probably not.
But think about this:
What if someone had already developed a method of play, a purely mechanical method of play, that would allow you to cash in on huge payoffs like the ones mentioned above?
And what if you discovered that that method was available to you, at a very reasonable price?
Would you jump at the chance to own it?

 

    OF COURSE YOU WOULD!!
Well, guess what.That 'fantasy' method mentioned in the paragraph above is very much a reality.
In fact, it's available to you, exclusively thru us, RPM.
It's called 

Smart Odds Play Overlay!
and it is the by the all-time BEST Longshot System Creator, the ingenius

Dan Speller

of New York, New York!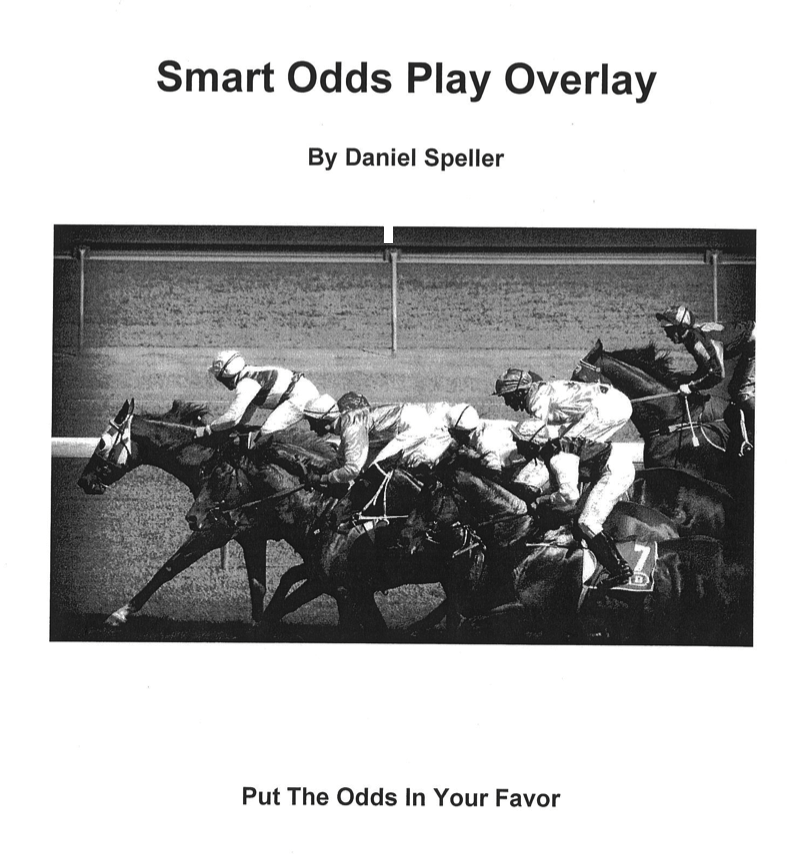 The method is extremely simple to use, just a few rules to follow and the system puts you on the likeliest longshot winners.
Oh, and something else real neat about

Smart Odds Play Overlay

:
*****It was rated one of Phillips Racing Newsletter's TOP 10 Handicapping Methods.
And since they evaluate several hundred systems annually, finishing in the top 10 is certainly something to brag about!
Oh, one other thing:
Some racefans don't cozy up to longshot systems because the win rate is low.
But the fact is that the best money in this game is made by longshot players.
Let's say you win just one out of nine of your bets and you're wagering $2 to win on each race.  That's $18 wagered.
But if your average mutuel is in the $32 range, which it is with

Smart Odds Play Overlay,
then over the long run you are going to have a $14 profit, or

+77% ROI

, on every series of nine wagers that you make!
And the other nice thing about a longshot method is that you can figure your plays,
lay down your bets in advance and go ahead and do any other kind of wagering you wish to do.
The longshot bets will take care of themselves, in otherwords, ALL YOU HAVE TO DO IS COLLECT!!
So don't hesitate for even a moment. Grab a copy of

SMART ODDS PLAY OVERLAY

TODAY!
***You will, we guarantee, cash in on horses that appear totally overmatched in the past performances,
because Dan's tireless research into what makes a viable longshot will be at your disposal. 
Remember, just one $65 winner pays for a whole lot of losing tickets, and then some.  And think of the Exotic possibilities as well!
And when you cash your ticket on that $115 winner,  just tell your friends you figured it out yourself, and watch their jaws drop to the floor!
****And, remember, order soon and you will also receive a copy of Dan's Best Selling Ever price-getter,

The Longshot Indicator!!

,
a $55 value,
FREE!!! ******

$45.00 in hard copy
$39.77 in Ebook