$99.00
You Know You Always Wanted to Try It –
Well, Here's Your Chance!
Get Full East Coast (Gulfstream) & West Coast (Santa Anita) Daily Reports thru April 3 for just $99.00!
The
#1

Selection Service in the USA!! 

Rob Henie's East Coast/West Coast Selections Report!!
Description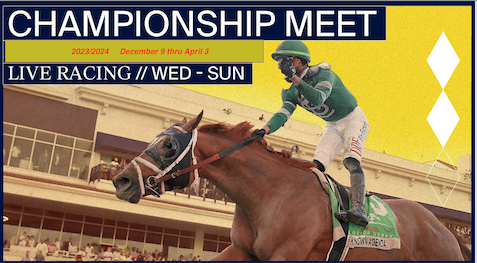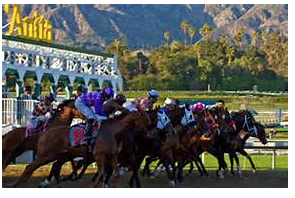 Own a

BIG

,

BIG
Edge

on the Two Biggest/Most Popular Winter RaceMeets:

Gulfstream!

&

Santa Anita!
with Rob Henie's Daily Selection Reports!  The #1 Handicapping Service in the Nation —

Bar None!!
Gulfstream & Santa Anita
The BIG Winter Racing Meets!
Give yourself a solid chance to profit at the BIG WINTER racemeets  – without doing an ounce of work!
Think that's worth less than a $1 Per Raceday to you!!
☞☞
The ECHR (East Coast Racing Report)/WCHR (West Coast) Subscriber list reads like a 'Who's Who' of horseracing.
But YOU, too, can belong this exclusive club!
​

>>>>

And Rob has done this consistently, for meet after meet —

so if you did nothing but play Rob's 1st time starter picks, you would be swimming in $$$$$.
Commentary on Every Race, Every Day — Nobody in the Business follows East Coast & West Coast Racing Like Rob Does — His Commentary and Selections are based on not only years of experience, but also on information that the average horseplayer simply does not have access to.

>>>>
This is the real thing folks.
You've got expert, winning handicappers providing you with detailed selections and consistently high prices.

  

They will do all the work for yo

u — you are hiring specialists with decades of winning experience behind them.<<<<
>>>
And the Pricing is Great!!
Again, you are looking at less than $1 per raceday — and you don't have to buy a Racing Form, or Program, as Rob includes all of the info you need!! Try it – You'll Like it!
So again, You get Both East Coast & West Coast Coverage all the way thru April 3,

and that includes All of the Big Stakes & Kentucky Derby Picks along the way!
This is your chance to Give Rob's Service a try.  Regular price $435 – Special Offer just $99.00!