Editor's Note: 

Here we go with the first blast of great new products for 2016 — Fantastic New Software & Paper/Pencil Methods. 

We are offering multi-product discounts and some Great FREE BONUS Offers!! 

Take a look — a well-rounded description is offered here but you can review the individual products on our website for even more info and examples.

 

P.S.

– Also, if you have already purchased one of these products, you can apply the full amount to any 'combo' price that includes that product.  

Have fun!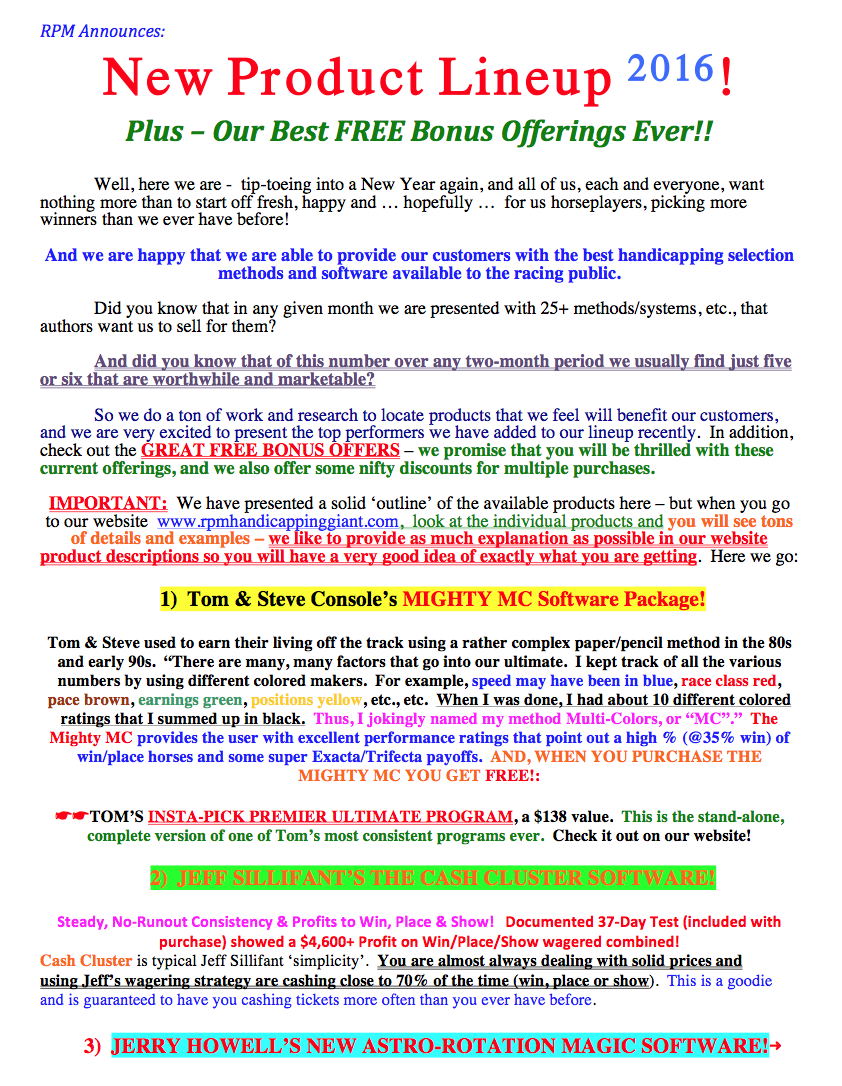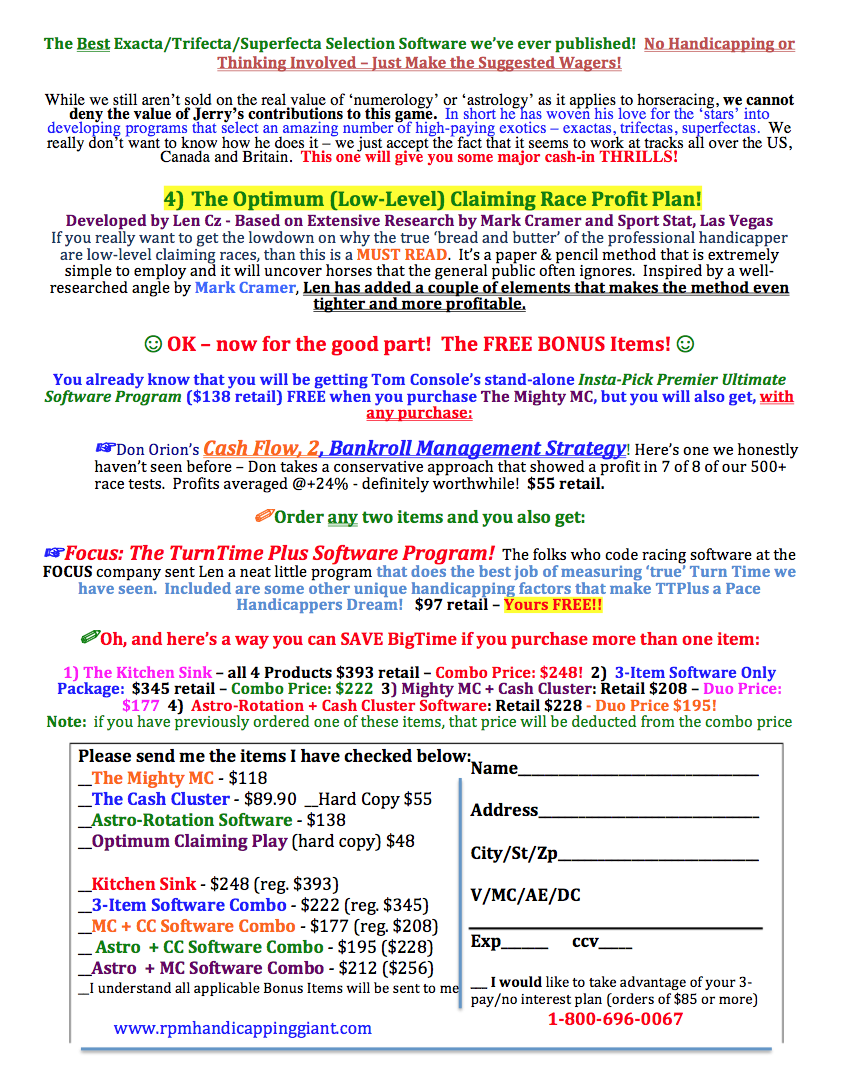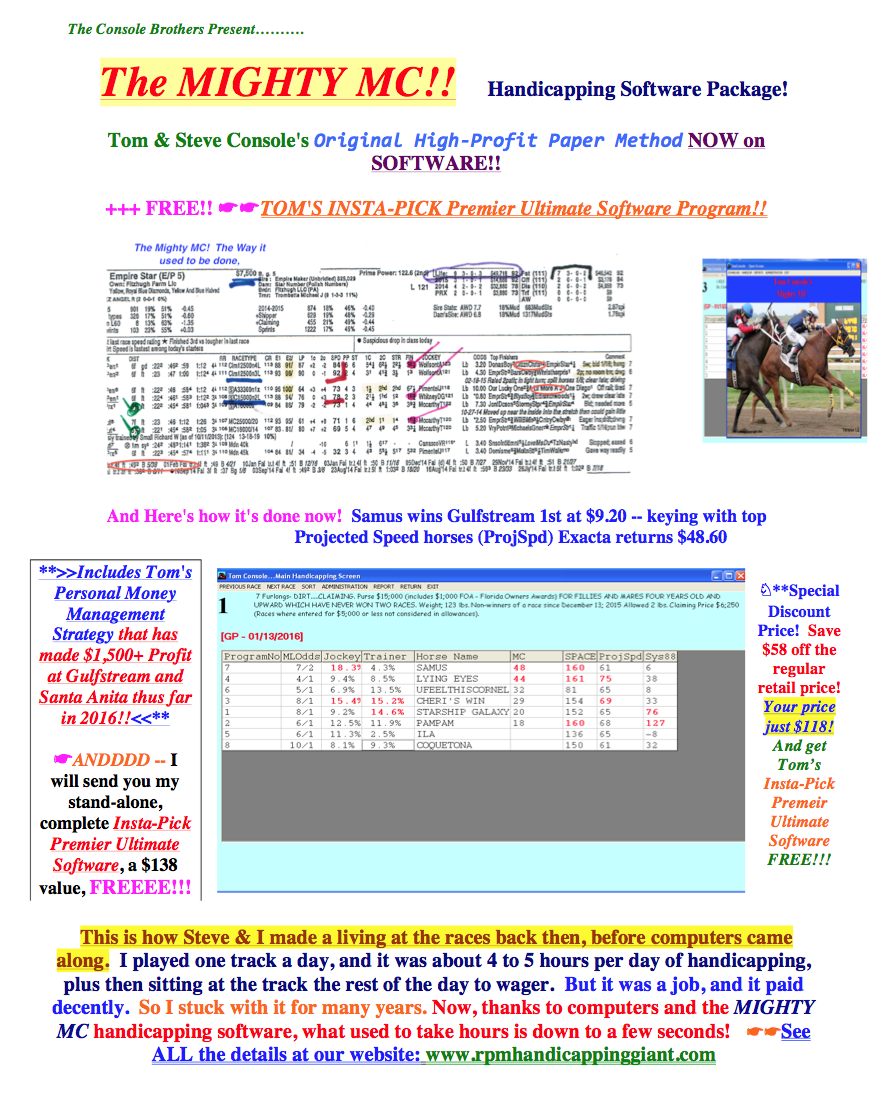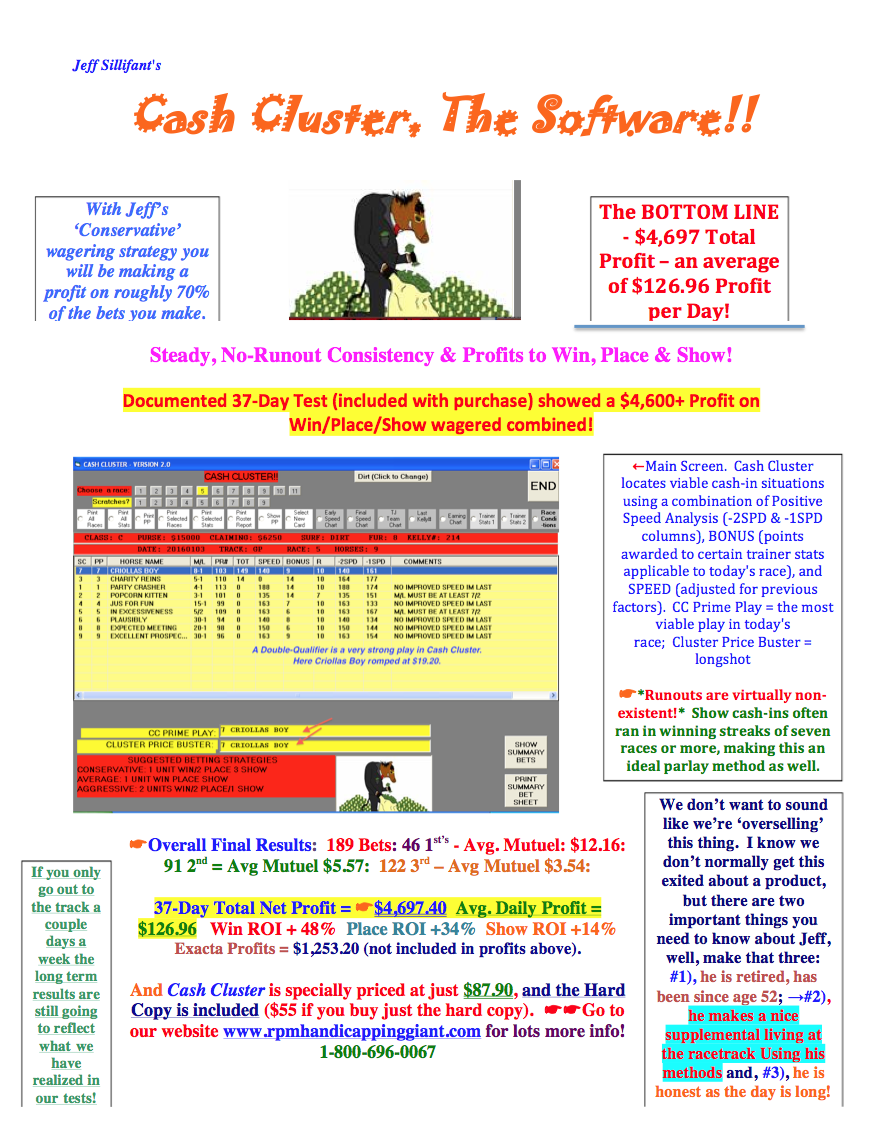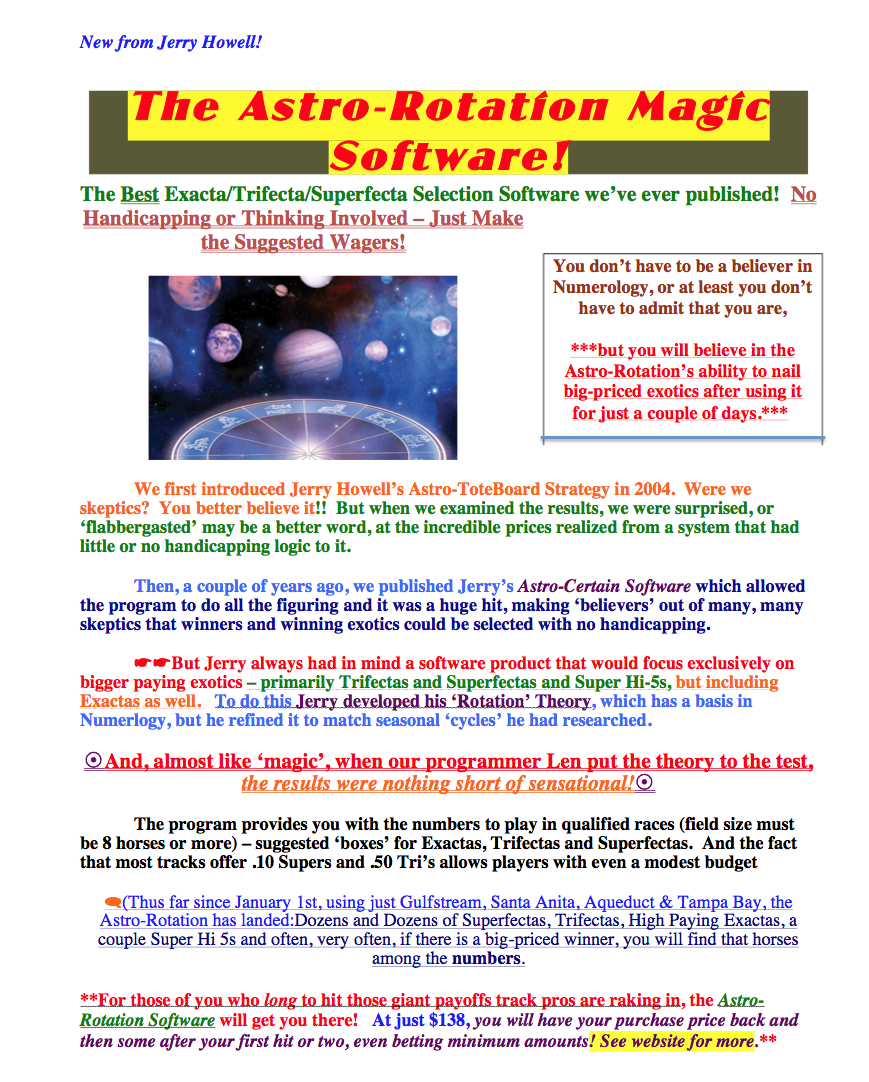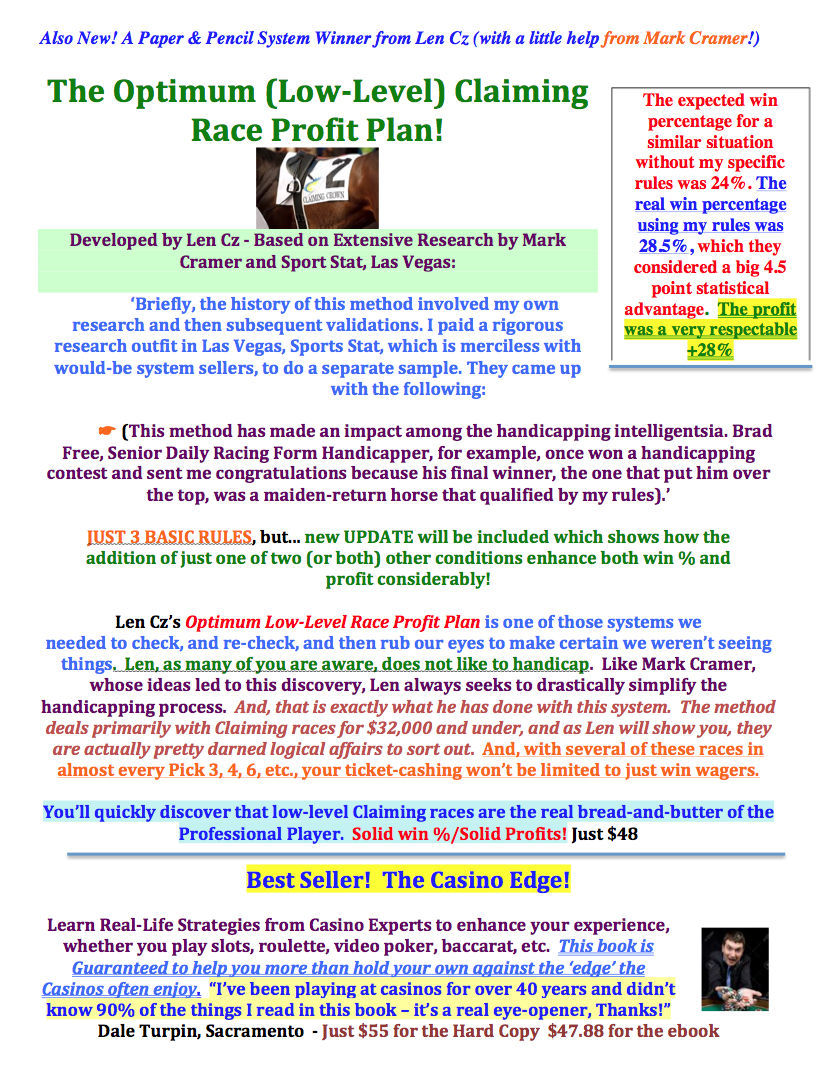 Product Purchase Listing (Individual + Combo Packages):
The Mighty MC Software  $118.00
Cash Cluster Software  $89.90
Astro-Rotation Software  $138.00
Optimum Claiming Race Profit Plan  $48.00
Kitchen Sink  $248.00
3-Item Software Combo  $222.00
Astro Rotation + MightyMC  $212.00
Astro Rotation + CCluster  $195.00
MightyMC + CCluster  $177.00
The Casino Edge Hard Copy  $55.oo
The Casino Edge Ebook  $45.77